Twin Atlantic are a Scottish alternative rock band from Glasgow, Scotland. They have released four albums: Vivarium, Free, Great Divide and GLA. Their highest charting singles are "Heart and Soul" and "Brothers and Sisters" from the album "Great Divide" released in 2015. On 2 June 2016 Annie Mac premiered "No Sleep" as the Hottest Record in the World on BBC Radio 1 and announced their new album titled "GLA", subsequently released on 9 September 2016.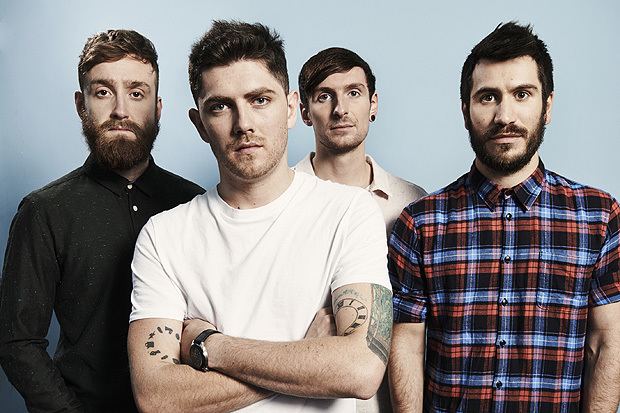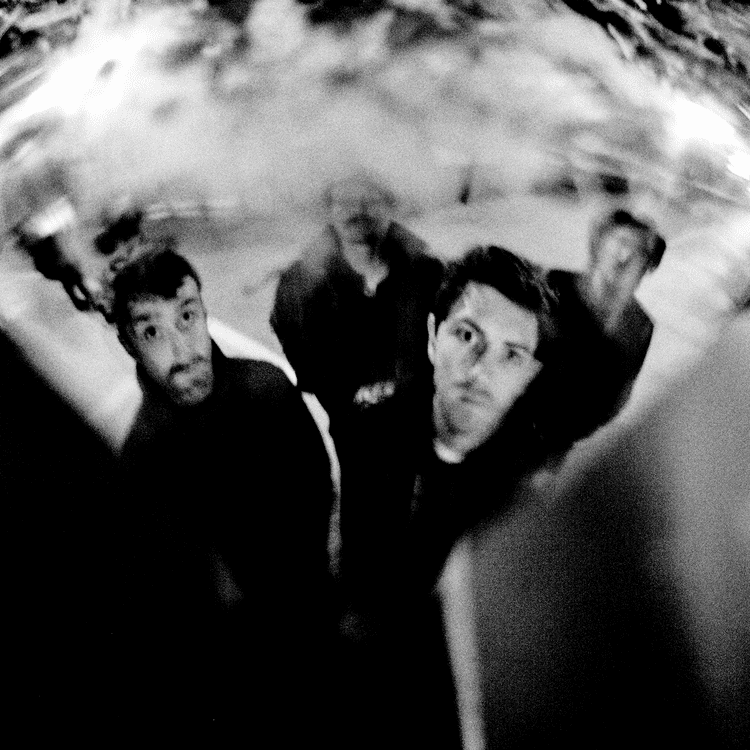 Twin Atlantic formed in February 2000. All members previously played in other small local bands. During 2007 they built up a strong reputation both locally and nationally. Twin Atlantic supported Circa Survive and mewithoutYou before recording their debut EP A Guidance from Colour at Long Wave Studio in Cardiff with producer Romesh Dodangoda (Funeral for a Friend, Kids in Glass Houses, The Blackout). This culminated in the release of their debut EP on 14 January 2008 and their first single, "Audience & Audio", on 24 December 2007.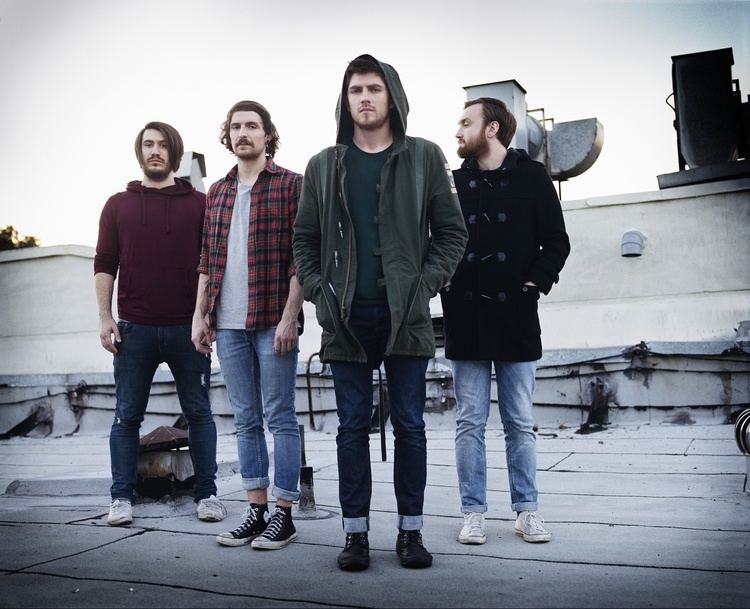 Building on support from Kerrang!, the band's profile was boosted enough for them to land support slots with Biffy Clyro and they were personally chosen by Jimmy Chamberlin to support Smashing Pumpkins at Glasgow's SECC in early February. Over the following months, they also supported American acts The Matches, Blink-182, Finch and Say Anything on their respective UK tours.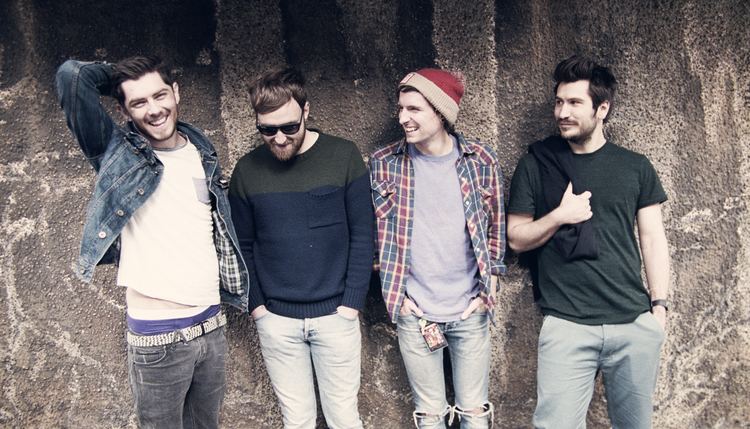 In mid-2008, Twin Atlantic played many festivals in Scotland, including T in the Park, Belladrum Festival, Wickerman Festival, RockNess, Live at Loch Lomond and Connect Music Festival.
The band signed a single deal with King Tut's Recordings, and "What Is Light? Where Is Laughter?" was released on 29 September 2008. They also completed a joint headline tour of Scotland with The Xcerts and their first set of solo headline dates across the UK.
In March 2009, Twin Atlantic released their debut mini-album Vivarium. They released the lead single "Lightspeed" as a free download from their website on 29 July 2009, with a bonus acoustic version of the track also available. The follow-up single "You're Turning Into John Wayne" was released on 7 September 2009, with the mini-album released a week later.
On 7 March 2009, they played a sold out gig at Queen Margaret Union (QMU).
The band toured extensively in 2009 and 2010, having played Download Festival, Guilfest, T in the Park, Sonisphere and Belladrum over the summer of 2009, including supporting Taking Back Sunday on a tour of the UK and Ireland in July 2009. This continued into a full tour of the UK in September and then the United States with The Fall of Troy and Envy On The Coast in March and April 2010. In June 2010, Twin Atlantic supported The Gaslight Anthem on their British mini-tour and on 7 August 2010 they played at the Hevy Music Festival.
Twin Atlantic played at the sold-out Belsonic festival in Belfast on 28 August 2010 supporting Biffy Clyro.
On 21 October 2010, the band announced, via their Facebook page, that they would be supporting My Chemical Romance for three upcoming dates.
Twin Atlantic finished recording their album, Free, and it was released on 29 April 2011 in the Republic of Ireland and 2 May 2011 in the United Kingdom. The album's first single was "Edit Me", released on 14 February.
Second single "Free" was first played on BBC Radio 1 on the Zane Lowe show between 7pm & 9pm on 10 March. The third single released was "Time For You To Stand Up" on 11 July, with "Cherry Slut" and "Babylonian Throwdown" as B-sides. On 26 September, a fourth single was released from the album; "Make A Beast Of Myself", including the B-side "Your Amazing Lying, Lion, Lie In".
In the summer of 2012, the band was on the Vans Warped Tour. Twin Atlantic also supported Blink-182 again in some venues on their UK tour alongside The All-American Rejects.
A remix of their single, "Free" was used for the closing of the Discovery Channel's coverage of the 2012 Red Bull Stratos space jump by Felix Baumgartner.
Their song "Crash Land" was featured in the British film Not Another Happy Ending in 2013.
Twin Atlantic released their album Great Divide in August 2014. In February 2014, Twin Atlantic joined Thirty Seconds to Mars on the second part of their European Arena tour.
On 31 March 2014 Zane Lowe premiered "Heart and Soul" as the Hottest Record in the World on BBC Radio 1. The track won the award for 'Best Independent Track' at the 2014 Association of Independent Music Awards.
On 23 April 2014 the band's third studio album Great Divide was announced, with a release date of 18 August 2014. Pre-orders of the album were also made available on this day.
On 30 October 2014 Craig confirmed that Twin Atlantic will be embarking on another UK Tour in April 2015, announcing a headline show at The SSE Hydro, Glasgow, their largest headline show to date. He added that he would like to appear at more festivals, but seemed uncertain of the possibilities of doing so after such recent performances at Reading and Leeds 4 years running.
During the summer of 2015, the band performed at several European festivals including Glastonbury Festival and hometown T in the Park festival at the new site at Strathallan Castle. The band headlined the BBC Radio 1 Stage on Saturday at T in the Park 2015. The band concluded their album campaign at Reading and Leeds Festival in August 2015.
The last single from the album campaign was "Fall Into The Party", the official video included highlights of last 18 months promoting the album at several gigs, festivals, and their massive headline show at The SSE Hydro.
The band were nominated as finalists for Best Live Act 2015 by the Association of Independent Music.
Twin Atlantic were named 'Best UK Band' at the 2016 SSE Scottish Music Awards
Twin Atlantic released their fourth studio album 'GLA' on 9 September 2016. New tracks from the album "Gold Elephant: Cherry Alligator" and "No Sleep" were released on 3 June. Annie Mac premiered "No Sleep" as the Hottest Record in the World on BBC Radio 1. On 7 July 2016 Zane Lowe premiered the track "Ex El" on his Beats 1 radio show. The second single from the album "The Chaser" was then premiered by Annie Mac on Thursday 18th August 2016 on BBC Radio 1. The album was produced by Jacknife Lee in Los Angeles. GLA is the airport code for the band's hometown, Glasgow.
Sam McTrusty – lead vocals, rhythm guitar
Barry McKenna – lead guitar, cello, keyboards, backing vocals
Ross McNae – bass, keyboards, backing vocals
Craig Kneale – drums, percussion, backing vocals