Russia




403,606 (2010)




Alexander Korzin



Tver (Russian: ; ) is a city and the administrative center of Tver Oblast, Russia. Population: 408,852 (2013 est.); 403,606 (2010 Census); 408,903 (2002 Census); 450,941?(1989 Census).
Located north of Moscow, Tver was formerly the capital of a powerful medieval state and a model provincial town in the Russian Empire, with a population of 60,000 on January 14, 1913. It is situated at the confluence of the Volga and Tvertsa Rivers. The city was known as Kalinin () from 1931 to 1990.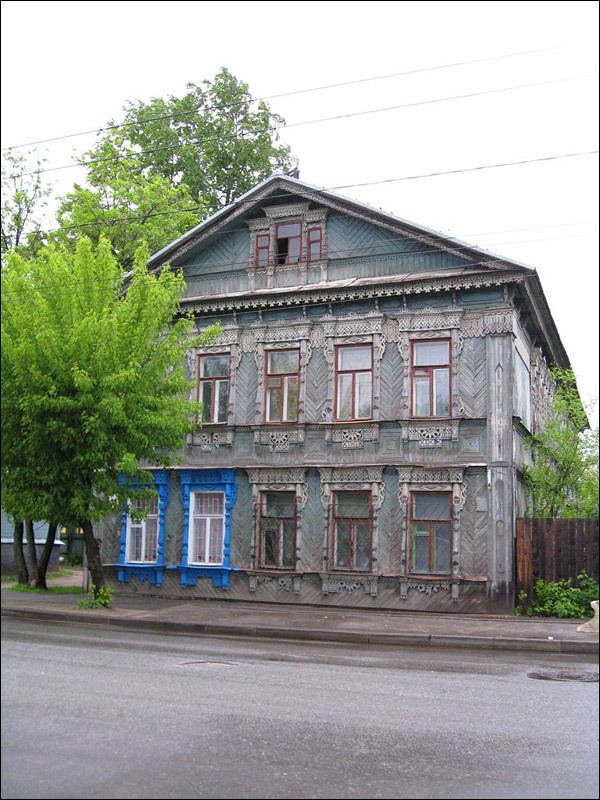 The first written record of Tver is dated 1135. Originally a minor settlement of Novgorodian traders, it passed to the Grand Prince of Vladimir in 1209. In 1246, Alexander Nevsky granted it to his younger brother Yaroslav Yaroslavich (d. 1271), from whom a dynasty of local princes descended. Four of them were killed by the Golden Horde and were proclaimed saints by the Russian Orthodox church.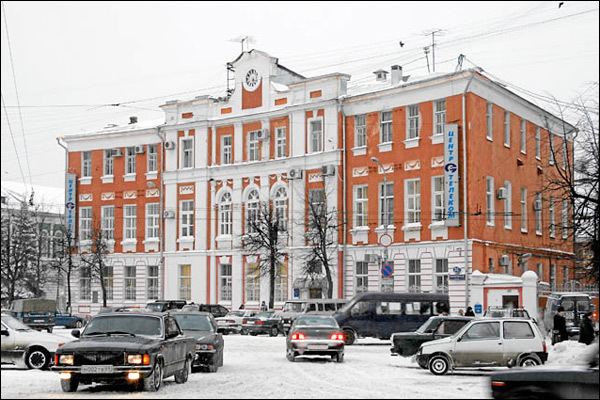 Formerly a land of woods and bogs, the Principality of Tver was quickly transformed into one of the richest and most populous Russian states. As the area was hardly accessible for Tatar raids, there was a great influx of population from the recently devastated south. By the end of the century, it was ready to vie with Moscow for supremacy in Russia. Both Tver and Moscow were young cities, so the outcome of their rivalry was far from being certain.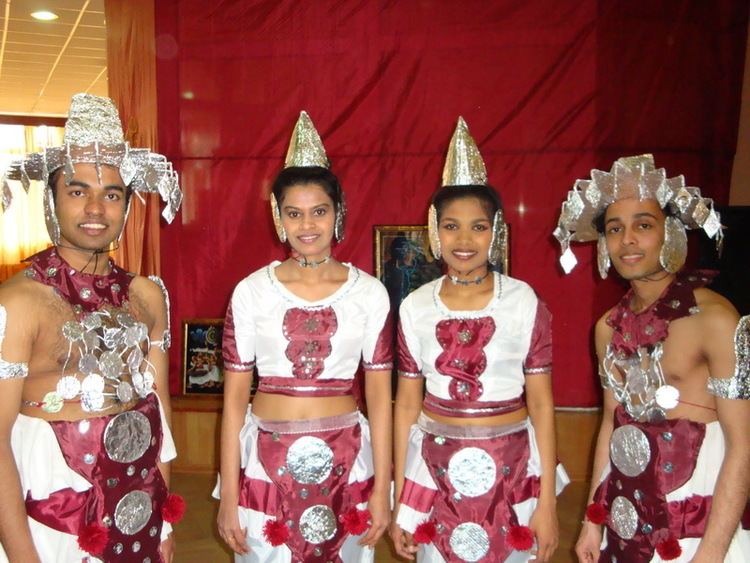 Tver is home to:
Tver Oblast Academic Drama Theater
Tver State Youth Theater
Tver State Puppet Theater
Tver State philharmonic orchestra
Tver State Circus
The Tver Oblast Art Gallery
The Tver state Art architecture and Literature Museum
Tver Wikipedia
(,)http://russiatrek.org/images/photo/tver-city-architecture.jpg(,)http://russiatrek.org/images/photo/tver-russia-city-view.jpg(,)http://img-fotki.yandex.ru/get/4609/109481923.2e/0_69f28_433eca25_orig(,)http://russiatrek.org/images/photo/tver-russia-city-street.jpg(,)http://images.oca.org/icons/lg/march/0302arseniustver.jpg(,)http://farm5.static.flickr.com/4145/4962797563_bb8a3b6f30_m.jpg(,)http://www.expresstorussia.com/img/slideshow/goldenring.jpg(,)http://upload.wikimedia.org/wikipedia/en/3/38/Kivchenko_Election_of_Mikhail_Romanov.jpg
(,)http://www.parkhotel.ru/images/foto/restoran/6.jpg(,)http://www.businesstravelrussia.ru/upload/medialibrary/5bd/tver_park_9.jpg(,)https://aff.bstatic.com/images/hotel/840x460/113/11325303.jpg(,)http://www.cleartrip.com/places/hotels//6488/648865/images/11476826_w.jpg(,)http://www.cleartrip.com/places/hotels//6488/648865/images/11475899_w.jpg(,)http://www.cleartrip.com/places/hotels//6488/648865/images/11476890_w.jpg(,)http://aff.bstatic.com/images/hotel/max500/289/28935378.jpg(,)http://aff.bstatic.com/images/hotel/max500/920/9205522.jpg(,)http://aff.bstatic.com/images/hotel/max500/405/40522351.jpg(,)http://aff.bstatic.com/images/hotel/max500/292/29239080.jpg(,)http://www.cleartrip.com/places/hotels//6488/648865/images/11476889_w.jpg(,)http://www.cleartrip.com/places/hotels//6479/647911/images/11325332_w.jpg
(,)http://en.russia.edu.ru/images/material-images//17.jpg(,)http://www.ruseducation.in/wp-content/uploads/2013/09/IMG_1058.jpg(,)http://guideimg.alibaba.com/images/trip/1/03/18/6/city-park-of-culture-and-leisure_347866.jpg(,)http://img.russia.edu.ru/novosti/1-12/2.jpg(,)http://tvergma.ru/eng/images/phocagallery/thumbs/phoca_thumb_l_1.jpeg(,)http://www.tsmaonline.ru/photo/map.jpg(,)http://thumbs.dreamstime.com/z/children-perform-birthday-party-house-culture-el-tver-russia-december-elevator-43706331.jpg(,)http://thumbs.dreamstime.com/z/actors-theatre-young-spectator-workers-tver-state-united-museum-parade-culture-russia-march-cultures-mall-39829610.jpg(,)http://www.tsmaonline.ru/photo/sports/013b.jpg