India




Hindi




Uttar Pradesh




Balrampur District



Tulsipur is a town and a nagar panchayat in Balrampur district in the Indian state of Uttar Pradesh. It is on the Gorakhpur-Gonda Loop of North eastern region of Indian Railway its on of the main stations of this loop with bus connection to Koilabas on the Nepal border. Nepal is just 23 km from Tulsipur. The nearest airport is Shravasti airport at a distance of 45 km but it is not an international and regular airport; the nearest international and regular airport is Chaudhary Charan Singh International Airport Lucknow at a distance of nearly 200 km. The capital city of state is 190 km from Tulsipur. It is not a municipal board, but this town is much larger than to be a municipal board.
Tulsipur is located on bank of river Nakti or Siria at 27.55°N 82.42°E? / 27.55; 82.42. It has an average elevation of 109 metres (357 feet).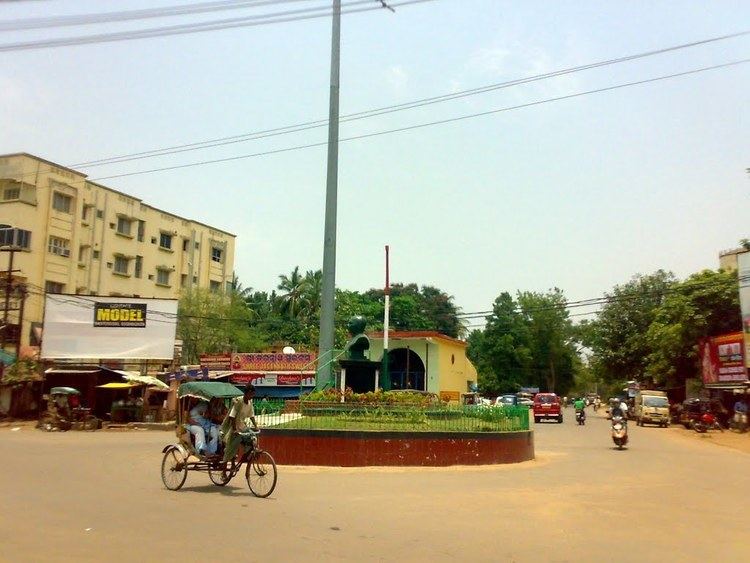 One of the more popular Hindu worship places is situated in Tulsipur about 27 kilometers from the district Headquarters Balrampur. It is the temple of Maa Pateshwari, also known as Devi Patan. The temple is one of the 51 "Shakti-Peethas" of Goddess Durga according to Hindu mythology. Hundreds of thousands of pilgrims visit this place throughout the year. A Grand festival is organized at the time of Durga Puja. During the month of chaitra a "Mela" is organized every year. One of the salient features of this event is "Shobha Yatra" of Peer Ratan Nath. Every year devotees from Dang district of Nepal comes here as an integral part of yatra. To the left of the temple is Surya Kund which according to legend, was made by Karna of the Mahabharata in honour of his father, the Sun god. Tulsipur is also known for Devi Patan Mela which is held chaitra Navratri (in April). Tusipur has seen the Kranti of 1857 when its Maharani Ishwari Devi played a role. It is also famous for its Hanuman Garhi Mandir which is the tallest structure in the district.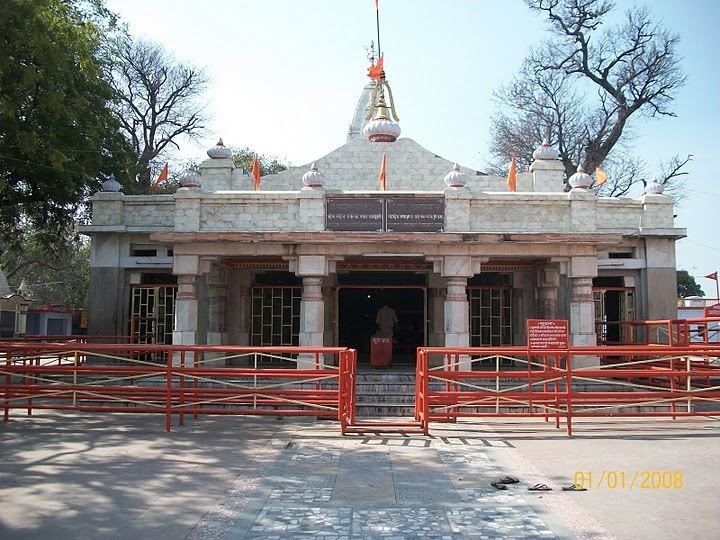 The House of Tulsipur ruled one of the largest Taluqs of Oudh, India which then included the Dang and Deukhuri Valleys. Therefore it also counted as one of the Baise Rajya (Nepali: ; 22 Principalities), a confederation in what became western Nepal. Another Tulsipur in Dang Deukhuri District, Nepal, lies 65 km. to the north. The two Tulsipurs are linked by once having had the same rulers.
Tulsipur Wikipedia
(,)http://upload.wikimedia.org/wikipedia/commons/0/08/Tulsipur,_Devi_Patan2.jpg(,)http://1.bp.blogspot.com/-NKWCreFcoME/TyTN7Psaw5I/AAAAAAAABAc/mFLRAKBxnZs/s1600/079.JPG(,)http://upload.wikimedia.org/wikipedia/commons/5/5c/Lalbagh_gate_faizabad_c.1801.jpg(,)http://bd.thedailystar.net/upload/gallery/image/arts/voters-attacked.jpg(,)http://upload.wikimedia.org/wikipedia/commons/f/f0/Patan_Devi_Temple_Ancient_imli_tree.JPG(,)http://static.ibnlive.in.com/ibnlive/pix/sitepix/07_2013/38yearold-man-beaten-to-death-over-suspicion-of-being-a-thief-in-tulsipur_220713054539.jpg(,)http://tours42plus.com/attachment%3Ffile%3DnDvY0hC3Y7KCUNOQ7FqKdQ%253D%253D(,)http://2.bp.blogspot.com/-cwHgFXOz9rs/UFbne2cHMUI/AAAAAAAAACs/cuOYlT3d8LM/s1600/483375_477975888897211_1170479669_n.jpg(,)http://3.bp.blogspot.com/-OCPyEy0TF5Y/TyTN66TtGdI/AAAAAAAABAU/FQakT7Yt0Ak/s1600/072.JPG(,)http://i.ytimg.com/vi/3bxz8lVf3MI/maxresdefault.jpg(,)http://upload.wikimedia.org/wikipedia/commons/8/8d/Patan_Devi_Temple.JPG
(,)https://fbcdn-sphotos-g-a.akamaihd.net/hphotos-ak-frc3/t31.0-8/c0.167.851.315/p851x315/1146801_352173598246223_2110193117_o.jpg(,)http://www.explorehimalaya.com/blog/wp-content/uploads/tulsipur-111.jpg(,)http://www.explorehimalaya.com/blog/wp-content/uploads/tulsipur-12.jpg(,)http://www.explorehimalaya.com/blog/wp-content/uploads/tulsipur-4.jpg(,)http://2.bp.blogspot.com/_7ipEG0xbG8E/S7qv3RKMklI/AAAAAAAAAPc/L3kHfZ8s_JA/s1600/patan4.jpg(,)http://www.ekantipur.com/uploads/tkp/news/2012/gallery_05_20/Raute-on-Delegation-Dang-5_20120521072614.jpg(,)http://www.explorehimalaya.com/blog/wp-content/uploads/tulsipur-9.jpg(,)http://mw2.google.com/mw-panoramio/photos/medium/52546497.jpg(,)http://quakesos.sosearthquakesvz.netdna-cdn.com/wp-content/uploads/2013/06/Screen-Shot-2013-06-28-at-14.14.28.jpg(,)http://mw2.google.com/mw-panoramio/photos/medium/11605161.jpg(,)http://mw2.google.com/mw-panoramio/photos/medium/42760336.jpg(,)http://3.bp.blogspot.com/-8AfIyCRXI6M/UXUUg08PBHI/AAAAAAAACTA/KFZpylLRCNY/s1600/mustang_caves.jpg(,)https://mw2.google.com/mw-panoramio/photos/medium/89134715.jpg(,)http://mw2.google.com/mw-panoramio/photos/medium/41355377.jpg(,)https://mw2.google.com/mw-panoramio/photos/medium/60520227.jpg(,)https://mw2.google.com/mw-panoramio/photos/medium/69921787.jpg
(,)http://www.cityapartmentsforrent.info/photos/%3Fid%3D267565/.jpg
(,)http://static.panoramio.com/photos/large/54636177.jpg(,)http://jun-cdn.com/sites/default/files/imagecache/superphoto/11469332.jpg
(,)http://www.mapsofindia.com/assemblypolls/uttar-pradesh/tulsipur-constituency-map.jpg(,)https://fbexternal-a.akamaihd.net/safe_image.php%3Fd%3DAQD6n0PevF-iphlM%26w%3D720%26h%3D814%26url%3Dhttp%253A%252F%252Fupload.wikimedia.org%252Fwikipedia%252Fcommons%252Fthumb%252F7%252F75%252FUttar_Pradesh_district_location_map_Balrampur.svg%252F720px-Uttar_Pradesh_district_location_map_Balrampur.svg.png(,)http://www.orissalinks.com/orissagrowth/wp-content/uploads/image/Screen%2520shot%25202011-05-22%2520at%25204_33_44%2520PM.png(,)http://upload.wikimedia.org/wikipedia/commons/9/92/Dang_district_location.png(,)http://mytempletrips.com/wp-content/uploads/2014/08/thumb17.jpg