South Africa




Afrikaans


3.81 km2


Cape Winelands




1795



Tulbagh, named after Dutch Cape Colony Governor Ryk Tulbagh, is a town located in the "Land van Waveren" mountain basin (also known as the Tulbagh basin), in the Winelands of the Western Cape, South Africa. The basin is fringed on three sides by mountains, and is drained by the Klein Berg river and its tributaries. The nearest towns are Ons Rust and Gouda beyond the Nuwekloof Pass, Wolseley some 15 kilometres (9.3 mi) to the south inside the basin, and Ceres and Prince Alfred Hamlet beyond Michells Pass in the Warm Bokkeveld.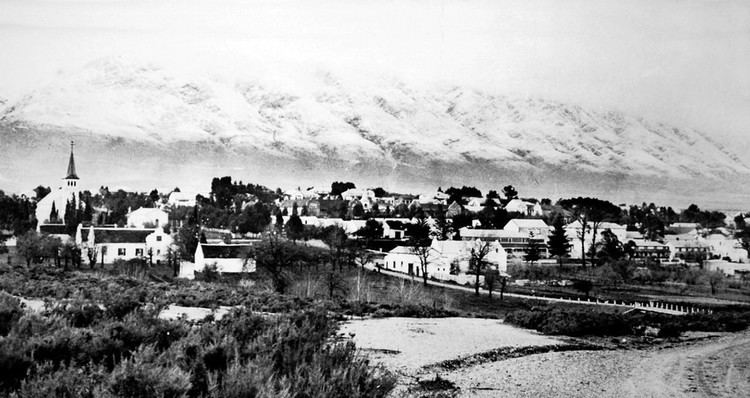 The basin has been inhabited for thousands of years by indigenous Bushmen and Khoi peoples. It was about 300 years ago when, after a land grant by the Dutch Colonial Government to a more or less equal number of Dutch and Huguenot settlers to settle the area, that the town of Tulbagh was founded. The region was named "Land van Waveren" in 1699 by Willem Adriaan van der Stel in honour of the Oetgens van Waveren family, from which his mother was descended. Before this date, but also subsequent to it, the region had also been known as Roodezand ("red sand"). The region corresponds to the present Tulbagh district, named after Governor Ryk Tulbagh. The town developed slowly and over time and in the period many notable examples of Cape Dutch architecture, Victorian and Edwardian houses and other buildings such as the Oude Kerk (1743) and the Oude Drosdy (the original colonial Magistrates complex) were built. Many of these buildings were destroyed in an earthquake in 1969 but quite a number survived the catastrophe. Church Street in Tulbagh now contains possibly the largest number of Cape-Dutch, Edwardian and Victorian provincial heritage sites in one street in South Africa, and remains a major tourist attraction of the town to the present day.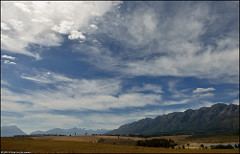 The bowl is surrounded by the Obiqua Mountains to the west, Winterhoek Mountain to the north and the Witsenberg range to the east, with peaks that rise to over 1,500 metres (4,900 ft). The basin experiences a Mediterranean-type climate. The southern side is open to cooling south-east winds during the hot summer months. Accordingly Tulbagh enjoys some of the most diverse and attractive conditions for viticulture in the Cape, and the differences in terroir available to wine makers allow for a wide diversity of distinctive wines.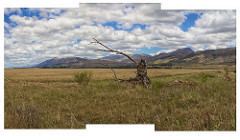 The Groot Winterhoek mountains are part of the Cape Fold Belt. They rise to a maximum height of 2077m just north of the town of Tulbagh as Groot Winterhoek peak. The Groot Winterhoek Wilderness Area, operated by CapeNature, comprises a conservation area of 30608 ha.
Tulbagh Wikipedia
(,)https://c2.staticflickr.com/6/5059/5413074481_50f5f73700_b.jpg(,)http://www.cdq.co.za/images/Oude-Kerk-Volks-Museum-Complex-Tulbagh.jpg(,)http://dreyfus-ashby.co.uk/wp-content/uploads/2014/08/IMG_5327-1024x494.jpg(,)http://www.cdq.co.za/images/content-pics/Historic-blockhouses-Anglo-Boer-War-Witzenberg-Wellington-Tulbagh.jpg(,)http://www.heritageportal.co.za/sites/default/files/styles/adaptive/public/HIA%2520Photos/Schalkenbosch%2520Archaeological%2520Impact%2520Assessment.png%3Fitok%3DQfhBjwhJ
(,)http://farm9.static.flickr.com/8230/8578646449_db79ed3481_m.jpg(,)http://farm4.static.flickr.com/3686/10854112185_f9297fae4f_m.jpg(,)http://m4.i.pbase.com/g3/02/752502/2/121673554.UlOjfVtV.jpg(,)http://farm9.static.flickr.com/8235/8584464047_4574fe84ec_m.jpg(,)http://m3.i.pbase.com/g3/02/752502/2/121673563.dOv3UUbu.jpg(,)http://static.wixstatic.com/media/cd8e10_64e695c4f13348bf9a610d06aab745f1.jpg_srz_p_846_500_75_22_0.50_1.20_0.00_jpg_srz(,)http://www.fineartportfolio.co.za/images/download/errol-norbury-landscape-tulbagh-snow-305365.jpg(,)http://farm4.static.flickr.com/3451/3880762941_d01a7e8801.jpg(,)https://c2.staticflickr.com/2/1143/1423015661_fcd1d96750.jpg(,)http://media.capetowndailyphoto.com/wp-content/uploads/2012/05/blue_sky_mountains_120411_IMG_7290.jpg
(,)http://showme.co.za/files/2012/03/Paddagang-Restaurant-Wine-Shop-Tulbagh.jpg(,)http://media-cdn.tripadvisor.com/media/photo-s/02/3d/1a/55/readers-restaurant.jpg(,)http://www.thewesterncape.co.za/establishment/img/309_top.jpg(,)http://www.gomag.co.za/wp-content/uploads/2010/02/Tulbagh.jpg(,)http://tajcapetown.co.za/wp-content/uploads/2012/05/ExJuB.jpg(,)http://southernafricatravel.com/images/uploads/Rijks.jpg(,)http://www.safaritart.com/wp-content/uploads/2012/04/Pic-courtesy-of-Marion-from-Ambiente-Guest-House-Camps-Bay..jpg(,)http://www.raptorrise.co.za/images/see_do_deco.jpg(,)http://go-southernafrica.com/wp-content/uploads/2013/08/TULBAGH009-900x514.jpg(,)http://media-cdn.tripadvisor.com/media/photo-s/02/60/83/77/cape-dutch-quarters.jpg(,)http://www.southafrica.net/cache/ce_cache/made/389468e0daf8b02f/Tulbagh_960_472_80auto_s_c1_center_bottom.jpg(,)http://www.route62-info.co.za/images/towns/tulbagh/info/tulbagh_tourism.jpg(,)http://readersrestaurant.co.za/wp-content/uploads/2012/11/readers-house-1.jpg(,)http://www.tulbaghtourism.co.za/images/resized/images/slideshow/C-5616_1200_354.jpg