True Stories is a 1986 American film that spans the genres of musical, art, and comedy, directed by and starring David Byrne of the band Talking Heads. It co-stars John Goodman, Swoosie Kurtz, and Spalding Gray. Byrne has described the film as, "A project with songs based on true stories from tabloid newspapers. It's like 60 Minutes on acid."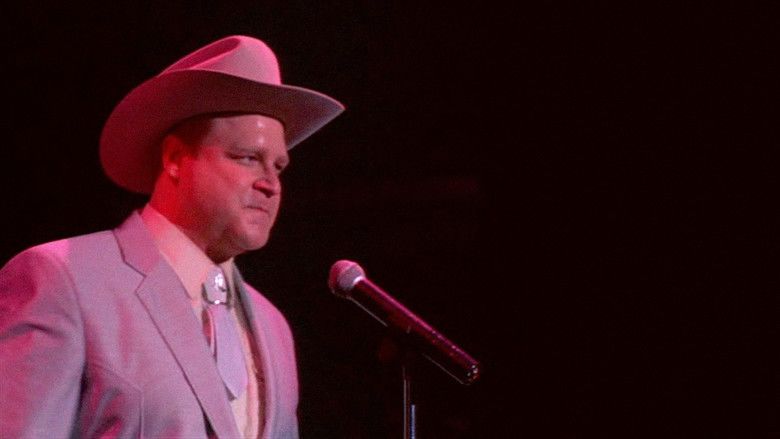 True Stories was released by Warner Bros. in the United States, Canada, Italy, and Sweden in 1986, with limited release elsewhere the following year. Byrne was given much creative control over the motion picture's direction, largely due to the mainstream success of Talking Heads' 1984 concert film, Stop Making Sense.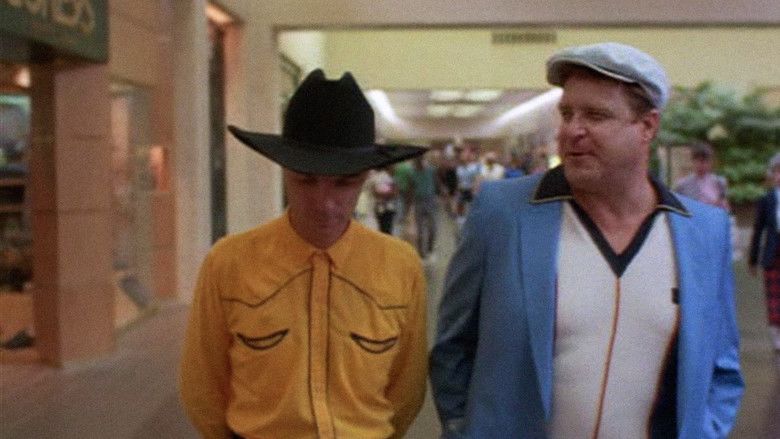 The majority of the film's music is supplied by Talking Heads. A soundtrack album, titled Sounds from True Stories, featured songs by Byrne, Talking Heads, and Terry Allen & The Panhandle Mystery Band, among others. Around the same time, Talking Heads released an album, titled True Stories, composed of studio recordings of songs featured in the film.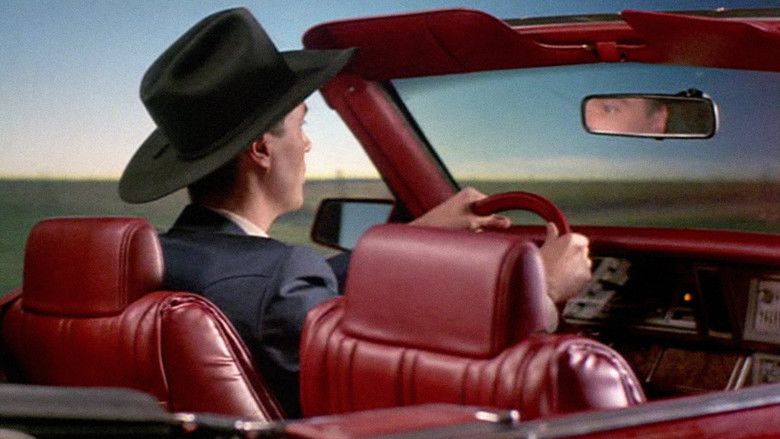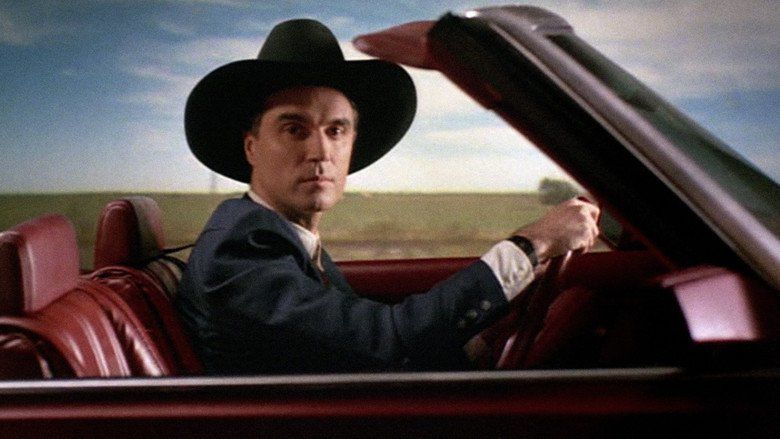 The film features Byrne as an unnamed, cowboy-hat-wearing stranger who visits the fictional Texas town of Virgil, where he observes the citizens as they prepare for the Celebration of Special-ness to mark the sesquicentennial (i.e. 150th) anniversary of the founding of the town and Texas independence from Mexico. The event is being sponsored by the Varicorp Corporation, a local computer manufacturing plant. Byrne's narration often breaks the fourth wall, especially while he is driving around town in his Chrysler LeBaron convertible. At other times, sequences are filmed in a documentary style with Byrne's character as host.
Among the unique individuals the stranger meets is:
Louis Fyne, (John Goodman, in one of his first major film roles), a Country-Western-singing clean room technician at Varicorp who is unlucky in love
Civic leader Earl Culver (Spalding Gray), who never speaks directly to his wife, Kay (Annie McEnroe)
Miss Rollings (Swoosie Kurtz), who never leaves her bed
Mr. Tucker (Pops Staples of The Staple Singers), Miss Rollings' personal assistant, a voodoo practitioner whom Louis hires to help him find love
A conspiracy theorist preacher (John Ingle) whose shtick owes a great deal to the Church of the SubGenius
Ramon (musician Tito Larriva), who claims to hear tones from people
"The Lying Woman" (Jo Harvey Allen), who recounts fantastic episodes from her life to anyone listening.
Latin music artist Esteban "Steve" Jordan and his conjunto perform the song "Radio Head" in the film as well.
Stephen Tobolowsky recounts in an episode of his podcast The Tobolowsky Files that he and his girlfriend Beth Henley met David Byrne and Talking Heads when Jonathan Demme invited them to a preview screening of Stop Making Sense. Shortly afterward, Byrne invited Henley and Tobolowsky over to his house and showed them a collection of hundreds of drawings he had made and put up on his wall. He explained they were based on clippings he had scrapbooked from tabloids as the band had been on tour. He had been intrigued by the idea of making a movie based on the premise, "What if all these stories were true?" and wanted Henley and Tobolowsky to write the script based on those drawings.
Tobolowsky was aware that Texas was coming up on its sesquicentennial celebration, and thought that would provide a good framework for the characters Byrne had invented. He and Henley wrote a draft and provided it to Byrne, then did not hear back from him for about a year. It later turned out that Byrne had rewritten their script almost entirely, keeping only a few lines and the sesquicentennial framework from the first draft. However, he asked Tobolowsky and Henley for permission to list their names ahead of his as scriptwriters so the movie would seem less like a "vanity project."
During Tobolowsky's early talks with Byrne, he related to Byrne the story of a series of psychic experiences he had during college, in which he had been able to hear "tones" that told him things about other people. Byrne incorporated this story into his rewrite, using it as the basis for Ramon's psychic powers and the song "Radio Head."
An early working title for the project (endorsed by bassist Tina Weymouth) was Wild Infancy. Locations for the filming took place in Dallas and its suburbs Allen, McKinney, Mesquite, and Red Oak. The interior mall and fashion show scene was filmed in NorthPark Center in North Dallas, while the exterior mall was filmed at the now demolished Big Town Mall in Mesquite. The parade scene at the end of the film includes various local groups including the Tejas Low Riders Club, and the Sunset High School Marching Band.
True Stories was not a commercial success at the time of its release. On Rotten Tomatoes, the film has an approval rating of 76%, based on 17 reviews, with an average rating of 6.4/10. Roger Ebert gave it a glowing review. It has achieved its greatest success in home video release, as a cult classic among fans of Byrne's work.
True Stories features a number of songs written by Byrne and performed by various members of the cast, as well as by Byrne's band, Talking Heads (the members of which make cameo appearances).
Talking Heads released an album titled True Stories in which the band performs most of the songs from the film, including songs that were performed by the actors in the movie itself. As such, the album is not generally considered a true soundtrack album, a fact Byrne points out in his liner notes on the release. Later, Byrne released an album containing primarily instrumental music from the soundtrack titled Sounds from True Stories, though it was never released on CD.
While several of the cast performances were released as bonus tracks on 12-inch single releases, no full album of cast performances has yet been released. As such, few of the original versions of songs from the film have found release. The St. Thomas Aquinas School Choir's version of "Hey Now" was released on the 1987 Talking Heads UK CD single, "Radio Head"; the Pops Staples version of "Papa Legba" and Tito Larriva's version of "Radio Head" appear as extra tracks on the 2006 Rhino reissue of True Stories; and John Goodman's version of "People Like Us" was initially released as the B-side to the single for "Wild Wild Life" and later was released on the 2006 Bonus Rarities and Outtakes collection, but the rest of the songs whose versions differ between the movie and album (John Ingle's "Puzzling Evidence" and Annie McEnroe's "Dream Operator") are absent. "Cocktail Desperado", recorded by Terry Allen and the Panhandle Mystery Band and featured in the film, is included on the Sounds from True Stories LP.
The music video version of "Wild Wild Life" that debuted on MTV is largely a scene taken from the film, in which many of the film's characters (including John Goodman) lip-synch to the music in a night club; the video version is more risque and features more pop music references/parodies than seen in the film; the Prince and Billy Idol parodies remain in the film version. Similarly, the video for "Love for Sale" is the same as that seen in the film (in which Kurtz's character is shown watching it on TV), except the video version has additional footage of Talking Heads, more references to recognizable TV commercials of the day, and no intercuts to any of the film characters.
Coincidentally, the final hit of Pops Staples' group, The Staple Singers, was a cover of Talking Heads' "Slippery People," which was released two years prior to this film.