Covid-19
7.8

/

10

1

Votes

Alchetron

7.8

Rate This





Richard Harris




1982




Dorothy M. Johnson




Richard Harris






John Hough




Georges Garvarentz


John Hough


Georges Garvarentz






Derek GibsonDonald P. Borchers




Jack DeWittDorothy M. JohnsonKen BlackwellCarlos Aured




John AlcottJohn Cabrera




A Man Called Horse Film Series




The Return of a Man Called H, A Man Called Horse, Chief Crazy Horse, Windwalker, Buffalo Bill and the Indians - o
Triumphs of a Man Called Horse is a 1983 American Western film directed by John Hough and starring Richard Harris, Michael Beck and Ana De Sade. Harris reprised his role as British aristocrat John Morgan, 8th Earl of Kildare, who becomes a member of the Lakota Sioux. It was the final film of the trilogy after A Man Called Horse (1970) and The Return of a Man Called Horse (1976).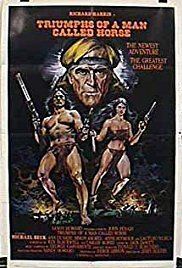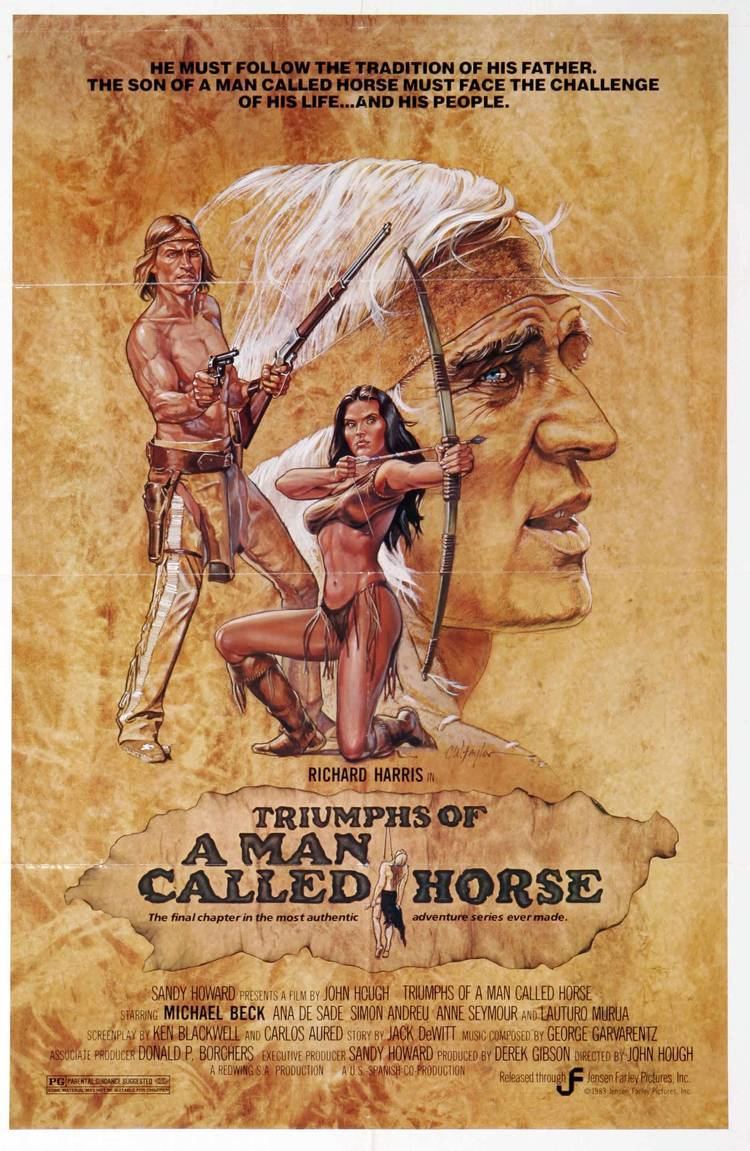 Now in his 60s, Morgan is the chief of the Sioux and is much hated by white men because "many's a white man's died from the tricks he taught the Sioux." However, the government calls Horse to peace talks. But someone with a rifle assassinates him and his men after the meeting.
His son (Michael Beck), who was raised among the Sioux but was sent away to school in the East, returns to deal both with white settlers encroaching on the Sioux lands and with his own people who want to go to war. He also meets an attractive young woman who happens to be a Crow, the traditional enemy of the Sioux. In the end, it is revealed that Horse was murdered by a phony preacher who wanted to start a war so he could get the Sioux's lands. Horse's son and his Crow girlfriend have a traditional showdown with the preacher and his head honcho. At the end, Horse's son sees the triumphant spirit of his father in full chief regalia.
The movie was filmed on location in Mexico in May 1982.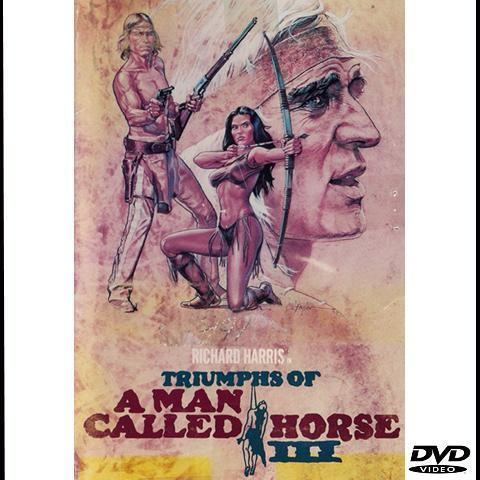 TV Guide gave the film one star: "This rip-off sequel to A Man Called Horse (1970) and The Return of a Man Called Horse (1976) cashes in on the popularity of its predecessors. Richard Harris appears briefly as the "Man Called Horse", an aging Englishman who has headed a Sioux tribe for 30 years... The film is anything but a triumph."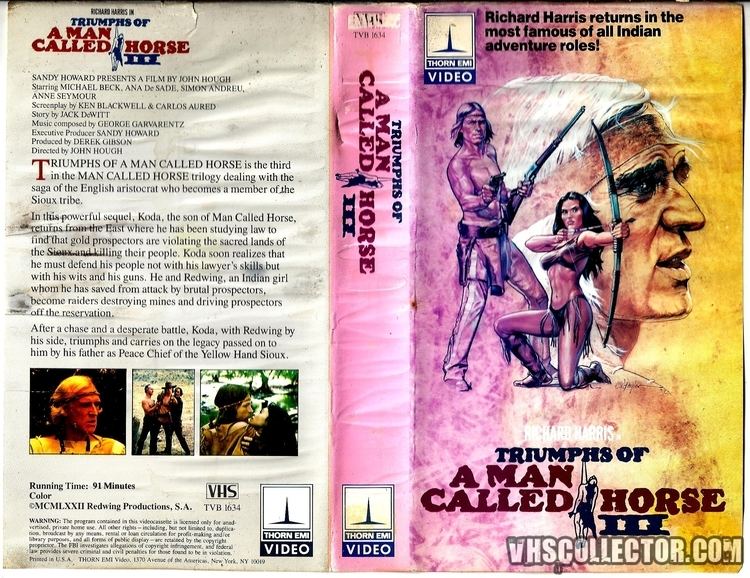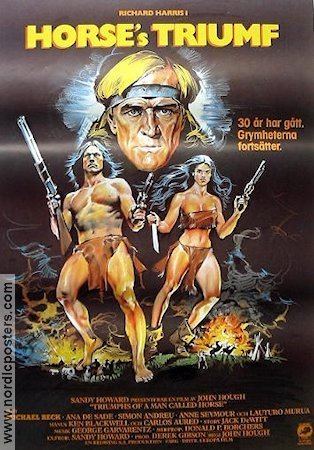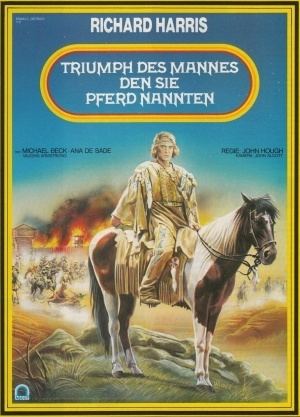 Triumphs of a Man Called Horse Wikipedia