Kyabje Trijang Chocktrul Rinpoche (born October 15, 1982) is the current tulku of the third Trijang Rinpoche.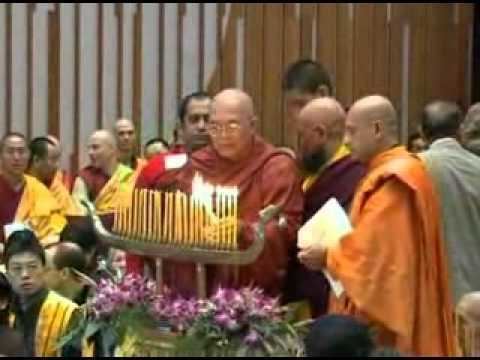 Rinpoche suffered from a young age severely from the Dorje Shugden controversy, which caused him to leave India in 1996, fearing bloodshed among the exile Tibetan community. He refrains from acting against the Dalai Lama and at the same time is in no position to implement the Dalai Lama's restrictions on the protector deity. This dilemma has forced him even to leave monastic life: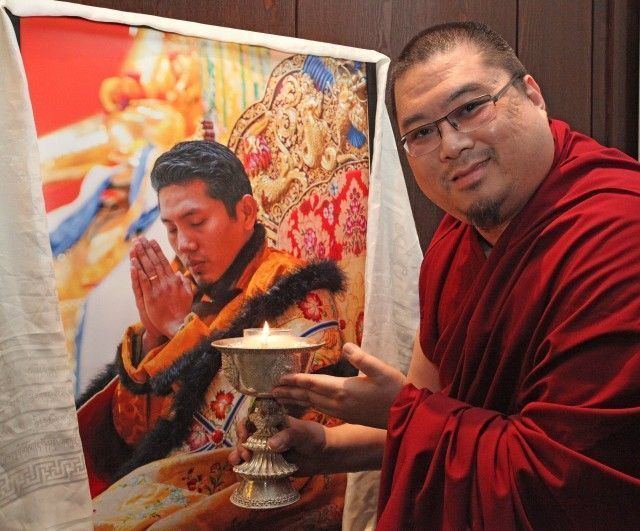 I have reason to believe that my return to India may possibly result in internal chaos, attempts on lives, and other immoral acts bringing disgrace to His Holiness... I cannot sleep and I have had health problems. I am worried about what will happen next. It is quite terrifying to think that I might be a cause of disgrace instead of serving the Tibetan people and His Holiness... Some have told me, "If you abandon the protector [Shugden], there is no knowing what will happen. We will not consider you a lama." The people of Chatreng are strange, very wild and unruly. We do not know what they may do.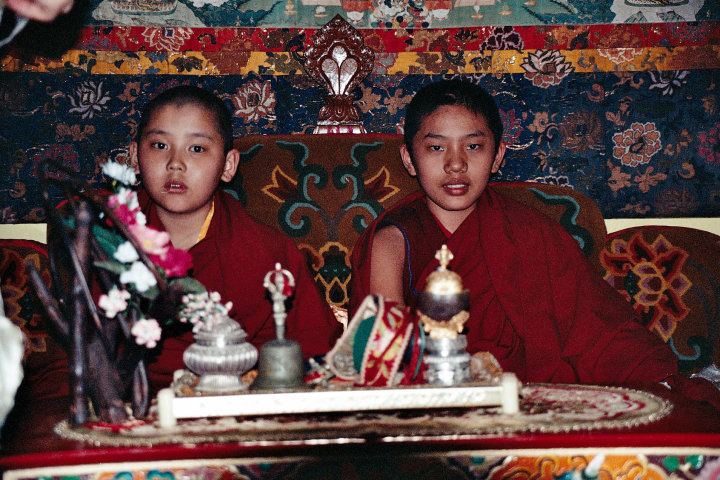 It is very clear my life might be in danger. So I have decided to leave my labrang and disrobe, so that none of the Shugden worshippers can ask me to be their leader. I hope that this way I can respect the wishes of the Dalai Lama and still revere the protector, practicing in private and far from everyone. I intend to follow a middle way, neither for nor against Shugden. I appeal to both parties not to contact me.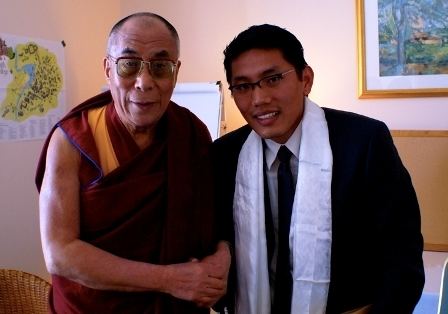 Trijang Chocktrul Rinpoche revealed an attempt to frame the Tibetan government in exile with murder:
In my own labrang, I have recently witnessed a kind of factionalism, and I have discovered that one person in particular was planning an evil conspiracy. This plan was to murder my assistant, Tharchin, and to implicate His Holiness's government-in-exile with this odious crime. The conspirator aimed to become changzoe [manager] of my estate. Tharchin has been very kind to me, more so than my own parents, and has taken care of me since I was three years old, as well as managing the affairs of my labrang. With my own ears I heard this person discussing on the telephone a plan to assassinate Tharchin. It is really a matter of great sadness and surprise, especially since the person involved in this ploy has been very close to me as well. If he had succeeded in his plan, it would have been a cause of great trouble for the labrang, as well as a cause of disgrace to the Tibetan government and His Holiness the Dalai Lama. These are not lies, but true facts which that I want everyone to know. That is why I made this statement.
Trijang Chocktrul Rinpoche concluded his message urging the followers of Dorje Shugden to stop seeking him. "I do not wish to be in touch with you", he said. After this declaration, Trijang Chocktrul Rinpoche moved to the United States with a small number of his most faithful followers.
In recent years, Trijang Chocktrul Rinpoche has established Trijang Buddhist Institute in Vermont, USA, of which he is the spiritual director. The Trijang Buddhist Institute provides a public programme of meditations and pujas, teachings by Geshe Cheming, Geshe Sopa and Tharchen Lobsang, and Tibetan language lessons.