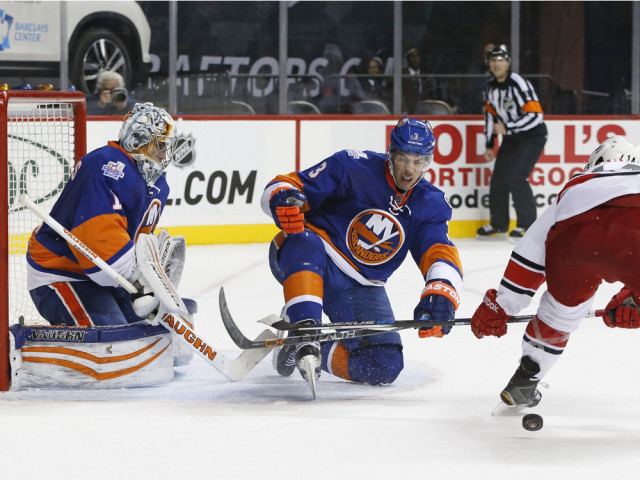 Hamonic started his major junior career playing for the Moose Jaw Warriors of the Western Hockey League (WHL). He was selected by the New York Islanders in the second round, 53rd overall, of the 2008 NHL Entry Draft.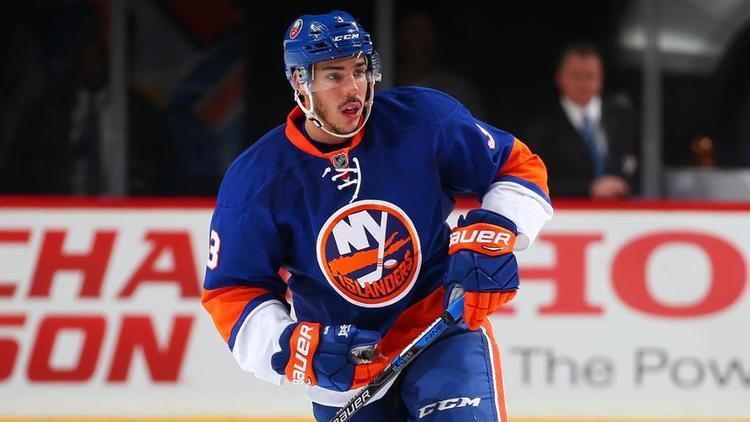 In his final junior season, Hamonic was traded to the Brandon Wheat Kings before he turned professional for the 2010–11 season. On November 24, 2010, after spending 19 games in the American Hockey League (AHL) with the Islanders' top minor league affiliate, the Bridgeport Sound Tigers, Hamonic made his NHL debut, putting in a strong performance for New York, who ultimately lost in overtime against the Columbus Blue Jackets. He later scored his first NHL goal on February 1, 2011, against Ondřej Pavelec of the Atlanta Thrashers, and finished the season with an impressive rookie total of five goals and 26 points in 62 games.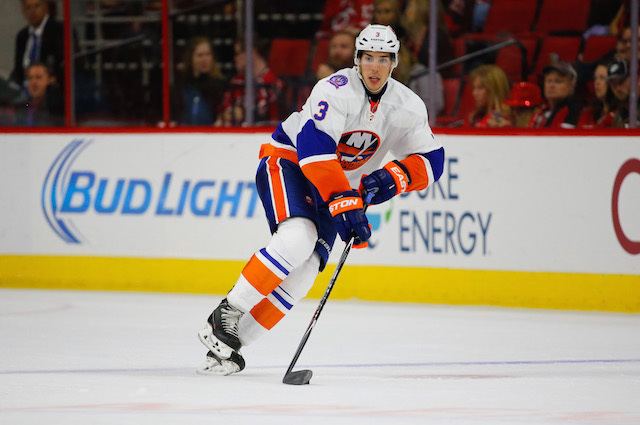 In his first two NHL seasons, Hamonic was the only Islanders player to finish both seasons with a positive plus-minus rating. In the midst of the 2012–13 NHL lockout, Hamonic returned to the Islanders' affiliate in Bridgeport and posted ten points in 21 games. Following the 2012–13 shortened season, in which he helped the Islanders return to the Stanley Cup playoffs, Hamonic became a restricted free agent; he was rewarded with a seven-year, $27 million contract extension by the Islanders.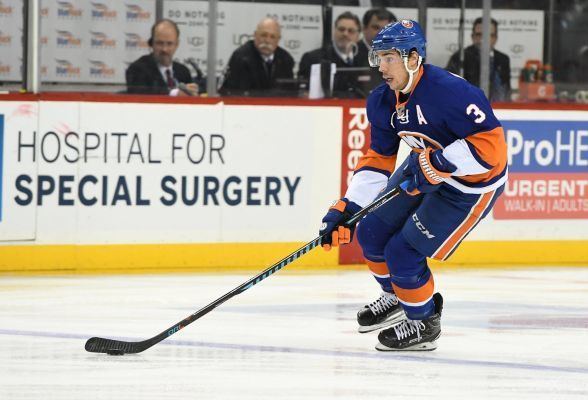 Early in the 2015-16 NHL Season, it was revealed that Hamonic had requested a trade specifically to Western Canada due to family reasons. GM Garth Snow had known since before the season started, however wasn't able to find a deal that suited the Islanders' needs while accommodating Hamonic's request. After the playoffs, news broke that Hamonic had rescinded his trade request, expressing his desire to remain an Islander with the news that his family situation had "stabilized".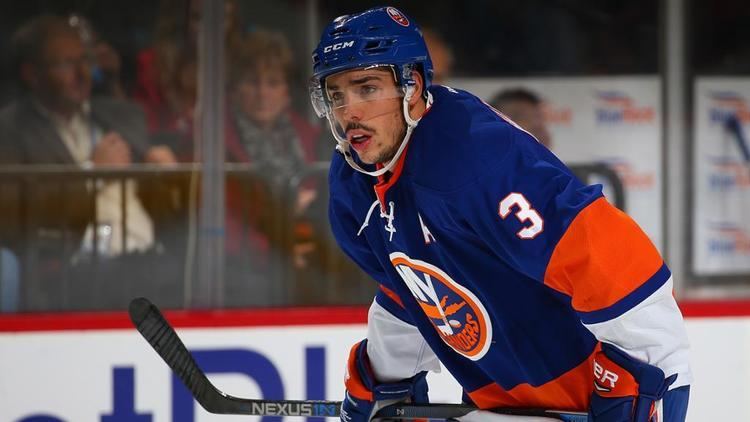 On October 12, 2016, Hamonic was named as an alternate captain for the upcoming season.
On June 24, 2017, Travis Hamonic was traded to the Calgary Flames from the New York Islanders for a first round draft pick and two second round draft picks.
Hamonic, who is of French ancestry, grew up on Hamonic Farms in Manitoba, mostly farming with his dad and, at the age of five, discovered ice hockey. When he was ten years old, his father Gerald died due to a major heart attack. A year after that, Hamonic and his family moved to Winnipeg, where he continued thriving at hockey. He said it was his getaway from the thoughts of losing his father. He grew up in a religious family and during his time with the Islanders, he wore number 3 as a sign of the Holy Trinity (although Hamonic wore number 36 during his rookie season with the Islanders and now number 24 with the Calgary Flames). ESPN2 series E:60 did a feature on Hamonic titled "In the Name of the Father," an inspirational segment on Hamonic's story.