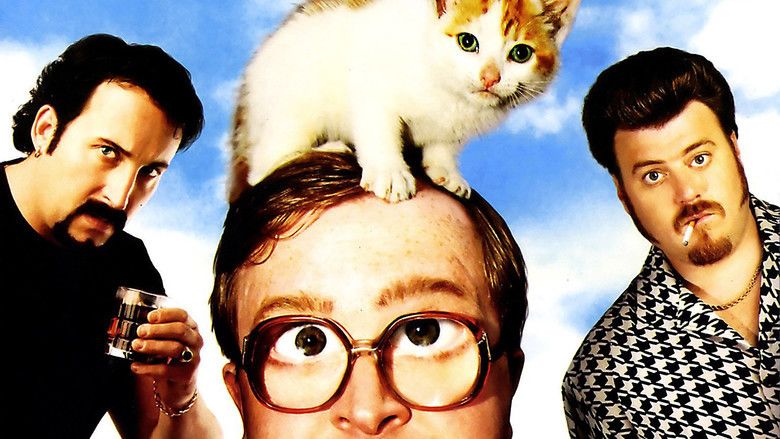 Julian (John Paul Tremblay) plans to steal money from an automated teller machine (ATM). He gets his two best friends, Ricky (Robb Wells) and Bubbles (Mike Smith) to help him succeed in the operation and get rich. However, the plan does not go accordingly and they are chased by the police. Bubbles runs off and is spared by the cops while Ricky and Julian are arrested and get sent to jail for an 18-month term.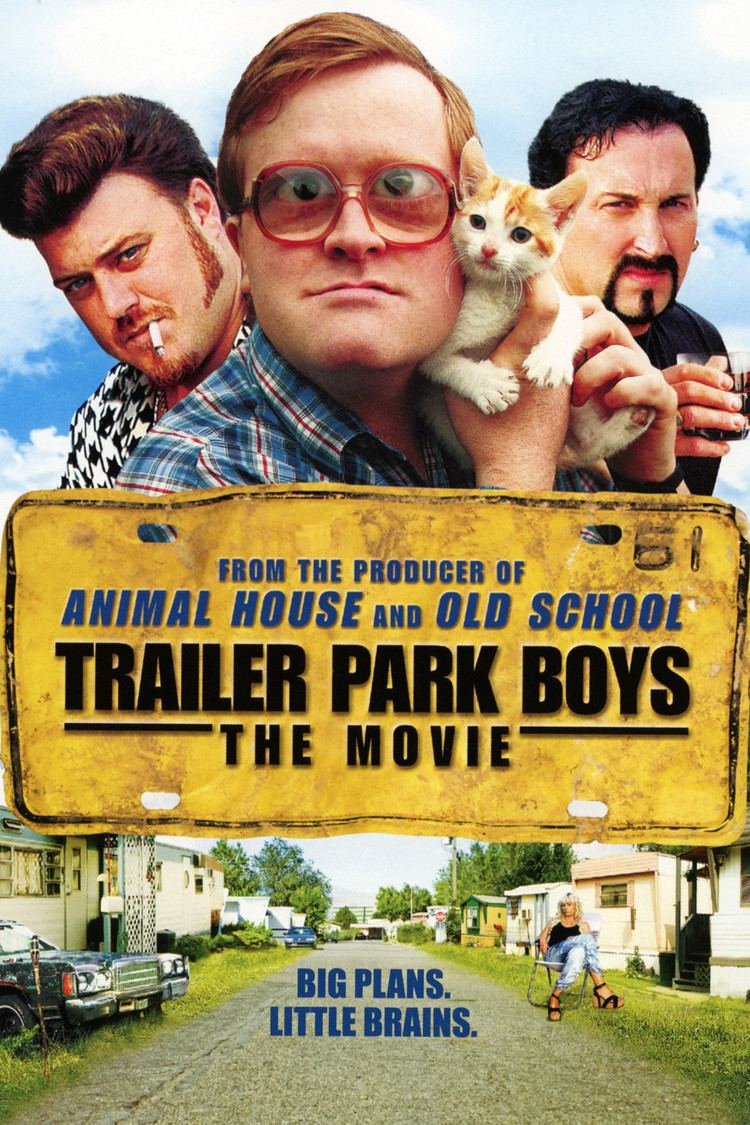 Donny, (Gerry Dee), the jail instructor, kicks Ricky and Julian out of jail 26 days early in order to prevent Ricky from playing goalie for a rival team, giving Donny and his team a chance to win an upcoming jail street hockey tournament. Ricky and Julian are picked up by Bubbles and Ricky's father, Ray (Barrie Dunn) and brought back to Sunnyvale Trailer Park, only to be greeted by the trailer park supervisor Jim Lahey (John Dunsworth) and his shirtless, cheeseburger-loving assistant, Randy (Patrick Roach).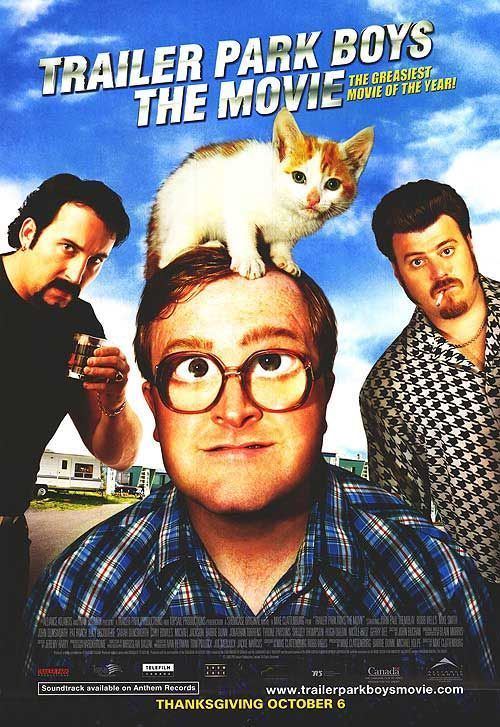 Ricky decides to get back with his girlfriend Lucy (Lucy DeCoutere) and become a better father to his daughter, Trinity. However, Ricky learns from Lucy's friend Sarah (Sarah Dunsworth) that Lucy has a new job at a strip club and she also got new breast implants and her boss, Sonny (Hugh Dillon)(the owner of the club) is a dangerous man. After leaving the strip club, the boys decide to do "The Big Dirty", a crime that will allow them to retire from their criminal lives.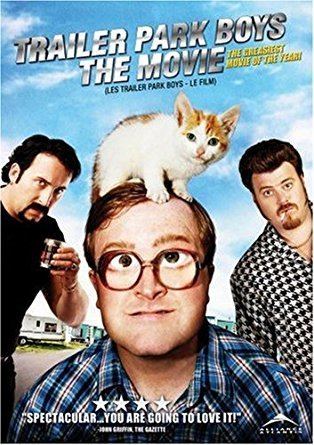 Julian and his new girlfriend, Wanda (Nichole Hiltz), go to the movies on their first date. While waiting in the snack line, Julian sees a money machine filled with change and believes he has found the "Big Dirty" and informs Ricky and Bubbles of the plan.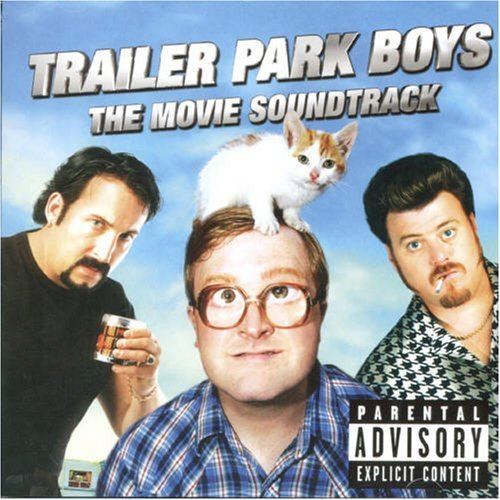 Ricky returns to the strip club and discovers that Lucy and Sonny have had sex twenty-eight times, enraging Ricky and forcing him to leave. As a party at J-Roc (Jonathan Torrens)'s trailer ensues back at the park, Ricky listens to April Wine as Lucy arrives and says that it was a lie and she only had sex with Sonny five or six times. Ricky proposes to Lucy at J-Roc's party and she says yes, she then proceeds to get drunk and flash the entire crowd at the party.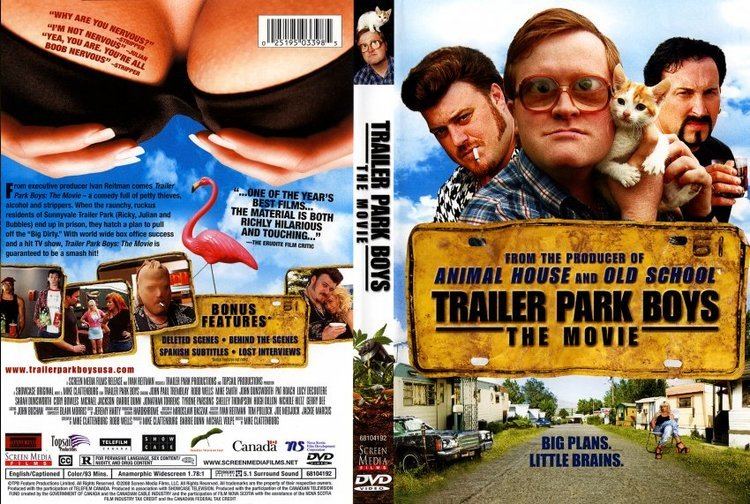 Lahey, in the area to post a condemned notice, destroys Bubbles' shed and lies to trailer park owner Barb Lahey (Shelley Thompson) that Ricky, Julian and Bubbles' lot fees are three months unpaid and after police intervene in a scuffle they accept they must vacate in thirty days. To keep themselves in Sunnyvale, the boys decide to do the Big Dirty at the movie theatre, but things go wrong when Julian's cohorts Cory (Cory Bowles) and Trevor (Michael Jackson) pull the fire alarm. Rick and Julian succeed in escaping, and take the money from the machine accomplishing their mission.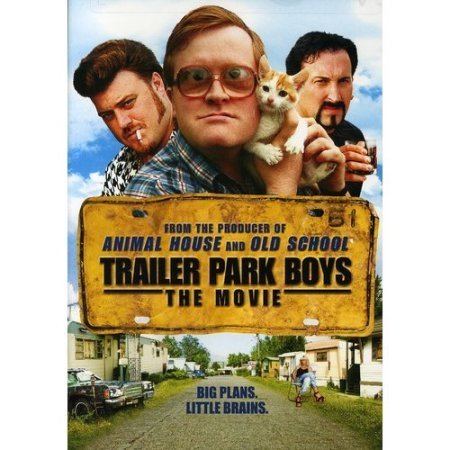 At Ricky and Lucy's wedding, Sonny confronts them both with a handgun and shoots at Ricky's car causing the money to fall out through the bullet holes in the trunk. Police Officers George Green and Ted Johnston arrest Sonny and Wanda and leave, but Lahey sees the money falling out of the car and tries to chase the boys to capture them. Lahey and Randy flip their car and the cops crash into Ricky's car, causing the money to fly out.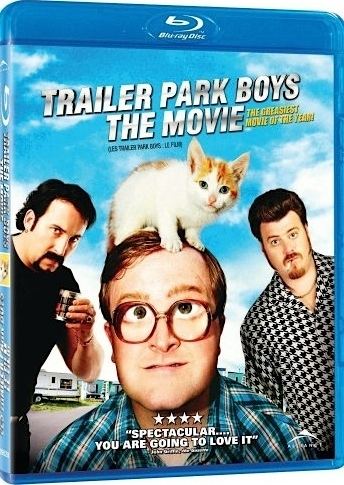 In court Ricky demands Lahey should use a breathalyzer to see if Lahey is drunk or not and prove his testimony worthless. Lahey is revealed to be drunk and the boys are proclaimed innocent by the judge. The prosecutor also remarks that since there is no evidence of the money having been taken illegally, he grants that the money will be returned to the boys. A victorious Ricky tells off Lahey but this causes the prosecutor threatens to put Ricky in jail for a week for his foul behaviour. Ricky then asks Lucy and Trinity if they mind that he returns to jail for a short time, which they approve, leading Rick to tell off the entire court and he is arrested and sentenced to one week in jail, allowing him to play in the hockey tournament along with Cory and Trevor. The team succeeds in winning and beating Donny's team, and Cory and Trevor become the highlight of the prison after "pantsing" Donny in front of everyone, embarrassing him and gaining them popularity among the other prisoners.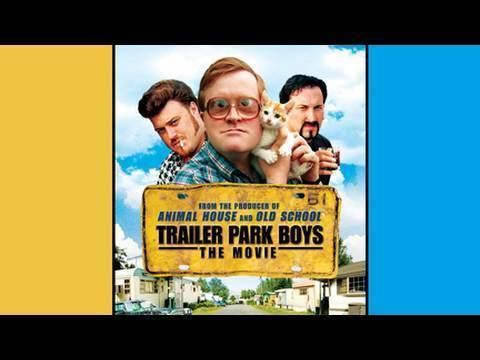 Trailer Park Boys: The Movie has received mixed to positive reviews. The movie holds a 55% rating, based on 22 critics' reviews, on Rotten Tomatoes.
Trailer Park Boys was the highest-grossing movie in Canada for its first weekend in release October 7–8, 2006. The movie grossed an estimated $1.3 million at the box office in its opening weekend becoming the 11th top-grossing film in North America for that weekend. It had a per-screen average of $6,632 over the three-day weekend, and played on over 200 screens. As of November 19, 2006, the film had grossed $3.87 million.
Awards and recognition
The movie was nominated in three categories for the 27th Genie Awards in 2007:
Best Motion Picture
Best Performance by an Actor in a Supporting Role (Hugh Dillon)
Best Adapted Screenplay
Differences between the movie and the TV series
The movie and TV series have a few subtle inconsistencies, possibly so viewers who have no previous experience with the show can follow the plot.
Several direct contradictions are as follows.
Bubbles' shed: In the TV series, Bubbles lives in a number of store-bought sheds. In the movie, he lives in a shed made from lumber, plywood, and plastic roofing, which is condemned and destroyed by Mr. Lahey, and a new one built to replace it.
Lucy and Sarah's relationship/sexuality: In the TV series, Lucy and Sarah, both heterosexual, are simply old friends who share a trailer. In the movie, Lucy is "one-eighth gay," and the two have had previous sexual encounters.
Ricky and Lucy's marriage: At the end of the movie, Ricky and Lucy get married and go on to live together again. In the TV series, Ricky and Lucy were to get married in the first season finale, but the police shut down the ceremony to arrest Ricky and Julian. Ricky and Lucy then have an on-again/off-again relationship throughout the series without ever being married, even in episodes filmed after the movie or in the following movie.
Lucy's boob job: In the TV series, Lucy got her breast implants from the money that Cory and Trevor took from the boys. In the movie, she got them from Sonny, the owner of the gentlemen's club.
J-Roc's greasy films: In the TV series, J-Roc never succeeded in completing a greasy film, the titles of which are parodies of known titles. In the movie, J-Roc manages to complete a set of films, all of which contain the word "hoes" in the title.
The movie was released between Season 6 and Season 7, however, its story can be considered to take place either between seasons 4 and 5, when Lucy got her boob job, or between seasons 5 and 6, when Mr. Lahey's car first appeared without the roof. Because of the inconsistency of the timeline and the various differences between series and movie, the movie is considered to be non-canon.
"Big Dirty Drums"
"I Fought the Law" covered by The Big Dirty Band (original composition by Sonny Curtis and The Crickets)
"The Spirit of Radio" by Rush
"Scared" by The Tragically Hip
"Trailer Park Life" by J-Roc
"Credulence"
"Sweet Leaf" covered by Alexisonfire (original composition by Black Sabbath)
"All Touch" by Rough Trade
"Shithawks"
"I'm on Fire for You Baby" covered by April Wine (original composition by David Elliott)
"Bobcaygeon" by The Tragically Hip
"Orca" by Wintersleep
"Swamp Water" by Swollen Members
"Ricky's Day in Court"
"Liquor & Whores" by Bubbles & The Shit Rockers
"Heavy Metal Love" by Helix
Trailer Park Boys: The Movie is available in Canada on DVD. It was released on February 20, 2007.
On August 27, 2008, it was announced by Alliance Films that there was a second TPB movie being filmed. The movie, titled "Countdown To Liquor Day", is a continuation of the final TPB special, "Say Goodnight To The Bad Guys". The film was released in theaters on September 25, 2009. The third film in the franchise "Trailer Park Boys: Don't Legalize it!" was released on April 18, 2014.