Covid-19
Townsend Saunders





Olympic athlete






Torrance High School, Arizona State University




Wrestling at the 1996 Summer Olympics - Men's freestyle Lightweight
Townsend Saunders (born April 20, 1967) is an Olympic silver medalist in wrestling who was a two-time All-American at Arizona State University. In 1987 Saunders became an NCAA Div. II National Champion for California State University-Bakersfield. Townsend was a Goodwill Games gold medalist in1994 and also won two Pan American Games gold medals in 1991 and 1995.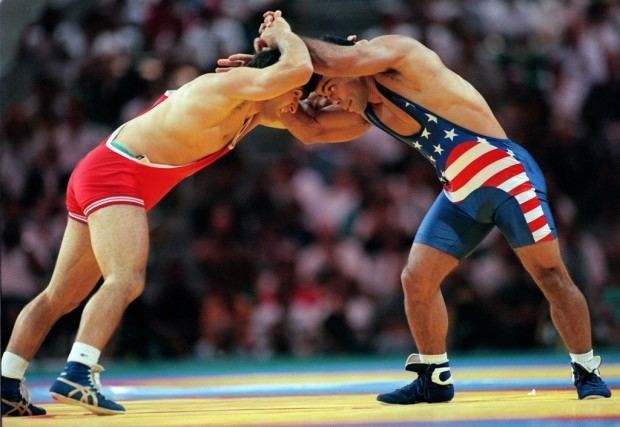 Saunders was born in White Sands, New Mexico. Known in college as "Junior" Saunders, he adopted his given name in international competition. In 1985 he was a California State runner-up while wrestling for Torrance High School in Torrance, California.
Saunders married Tricia, a four-time World Champion FILA wrestler, and is the father of three children. Saunders currently works for Infusionsoft in Chandler, Arizona.
Townsend Saunders has also competed in mixed martial arts for the Ultimate Fighting Championship, at UFC 16 and UFC 18.
Townsend Saunders Wikipedia