India




Hindi




Haryana




Bhiwani



Tosham (Hindi: ?????) is a town and a municipal committee in Bhiwani district in the Indian state of Haryana. It has been awarded with title of "Adarsh Village". There is one small mountain of Aravali Mountain Range. Temple of "Baba Mungipa" is situated on this mountain. This temple is very famous and popular in local area.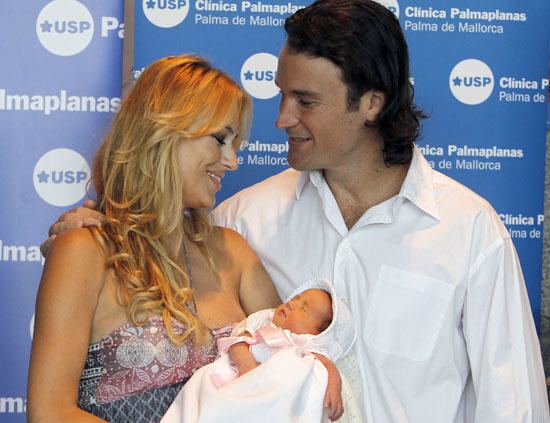 Tosham is located at 28.88°N 75.92°E? / 28.88; 75.92. It has an average elevation of 207 metres (679 feet). There are Total 108 Villages where main villages are:
Bahal
Isharwal
Dhani Mahu
Harita
Khanak (Famous for concrete supply)(guru ravidas mandir in khanak very famous and in binging)
Miran
History of Tosham dates back to at least 4th century, as evident by the Sanskrit language Tosham rock inscription at Tosham hill. Tosham Hill also has a Baradari known as Prithvi Raj ki Kacheri.

Tosham was under Gupta rule in 4th Century as per the inscription, later it came under Tomars and Chauhan (Prtithvi Raj who built the Baradari) Rajput rulers, before falling into the hands of Delhi Sultanates, Mohguls and British Raj.
During 1857 revolt, Hindu officials of British Raj based at Tosham were killed by Bhatti and Ranghar Muslim Rajputs of Jamalpur and Mangali.
Baradary a mountain of Satavata religion. It has 12 doors of a tomb. It is an approximately 80-meter-high mountain.
Tosham wala Pahad - 200-meter-high mountain of Aravali range. You can see full view of near by villages and greenery all around. It has many temples in this some of them are Baba mungipa, Hanuman temple, water fall etc.
Newly made Late sh. Surender chaudhary Park.
Beautiful lake near bus stand.
Two interesting antiquities are to be seen in the neighbourhood of Tosham. A barahdari and another Sanskrit inscription on a rock on the face of the hill to the west of the town.
The Tosham rock inscription is an epigraphic record documenting the establishment of a monastery and the building of water tanks for followers of the Satvata religion. Found in Tosham, Haryana (India), It is not dated but can be assigned to the early fifth century CE. The inscription records the lineage and building activities of a line of Satvata religious preceptors (acarya) dating to the 4th and 5th centuries CE. This is an important record for the history of the Vaisnava faith. The kinship and clan position of the Satvatas is described in the article on the Yadavas.
It does not appear to have been as yet satisfactorily translated. It seems to refer to a Scythian king Tushara who appears to have conquered the Gupta Galotkacha who reigned from about A. D. 50 to A. D. 79 and is referred to in the inscription. There appears to be evidence to show that the Tosham hill was a monastery of Budhist monks or Bhikshus. The date of the inscription is said to be A. D. 162-224.
Tosham Wikipedia
(,)https://spthumbnails.5min.com/10369136/518456755_c_570_411.jpg(,)https://upload.wikimedia.org/wikipedia/commons/3/3f/Devimahatmya_Sanskrit_MS_Nepal_11c.jpg(,)http://upload.wikimedia.org/wikipedia/commons/5/5d/Halmidi_OldKannada_inscription.JPG(,)http://3.bp.blogspot.com/-GAoNBj5pAJA/UtI1GWVvAFI/AAAAAAAAITg/WxJJsrrE4zI/s1600/130125Thaksin01.jpg(,)http://upload.wikimedia.org/wikipedia/commons/7/7f/8th_century_Kannada_inscription_on_victory_pillar_at_Pattadakal.jpg
(,)http://micorazonperteneceraespana.files.wordpress.com/2010/08/acarlos01_galeria_landscape.jpg(,)http://www.exmouthjournal.co.uk/polopoly_fs/1.3261252.1400833690!/image/image.jpg_gen/derivatives/landscape_630/image.jpg(,)http://www.wildeastadventure.com/images/galleryphotos/photos/s_Trip_to_Sham_Valley_001.jpg(,)http://www.dailypost.in/images/Manohar-Lal-Khattar.jpg(,)http://mw2.google.com/mw-panoramio/photos/medium/9985447.jpg(,)http://mw2.google.com/mw-panoramio/photos/medium/72814603.jpg(,)http://mw2.google.com/mw-panoramio/photos/medium/91487507.jpg(,)http://mw2.google.com/mw-panoramio/photos/medium/72814513.jpg(,)http://mw2.google.com/mw-panoramio/photos/medium/90747743.jpg(,)http://i.ytimg.com/vi/ZeMxtgowOPA/0.jpg(,)http://mw2.google.com/mw-panoramio/photos/medium/58562607.jpg(,)http://www.ohio.com/polopoly_fs/1.530342.1412908335!/image/image.jpg_gen/derivatives/landscape_500/weboregon09.jpg
(,)http://static-content.springer.com/lookinside/chp%253A10.1007%252F978-4-431-54070-0_18/000.png(,)https://cbsseattle.files.wordpress.com/2014/10/56260574.jpg%3Fw%3D620%26h%3D349%26crop%3D1(,)http://file.scirp.org/Html/7-3900119%255Cdce8c1f6-a82c-4030-acbd-fc2008c95fcc.jpg(,)http://mw2.google.com/mw-panoramio/photos/medium/9985398.jpg(,)http://ajpregu.physiology.org/content/286/1/R31/F3.large.jpg