Spain




55,297 (2012)




Cantabria




Official website


35.54 km2


14th century as Torre de la Vega



Torrelavega is a municipality and important industrial and commercial hub in the single province Autonomous Community of Cantabria in northern Spain.
It is situated roughly 8 kilometres from the Cantabrian Coast and 27.5 kilometres from the capital of the Autonomous Community, Santander, half way between the Principality of Asturias and the Basque Country. The rivers Saja and Besaya flow through the city.
It is the capital of the comarca (county, but with no administrative role) of Valle del Besaya which includes also composed of the municipalities of Cartes, Los Corrales de Buelna, Cieza, Arenas de Iguna, Barcena de Pie de Concha, Molledo, Anievas and San Felices de Buelna.
Its highest point is 606 metres and its lowest point is 12 metres.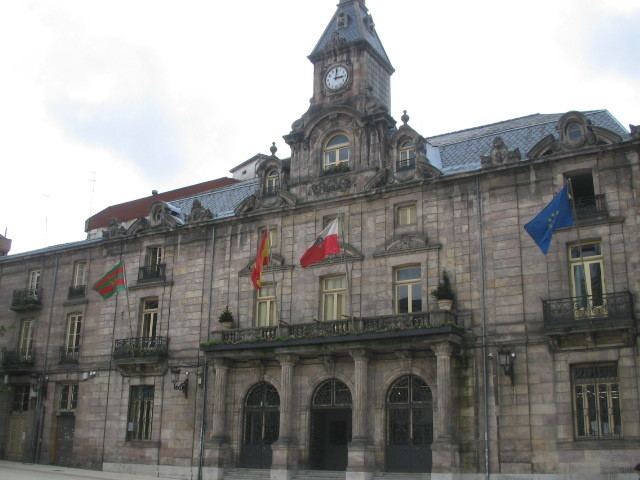 Torrelavega was founded at the end of the thirteenth century by Garci Lasso de la Vega I (the elder), Adelantado Mayor of the Kingdom of Castile in the name of King Alfonso XI of Castile.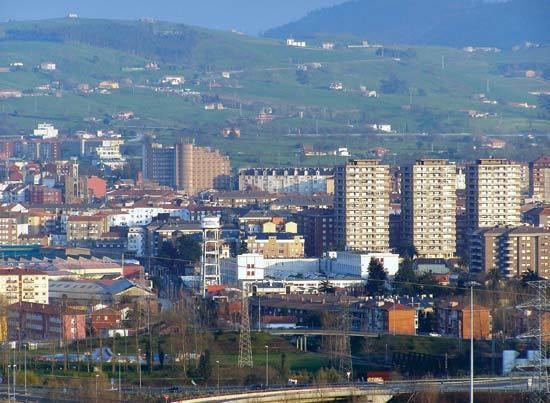 Its current name is due to the contraction of the original eponym of "Torre de la Vega". The Castle or Tower of the Vegas was built by Leonor de la Vega, daughter of Garci Lasso II de la Vega, the younger, and mother of the Inigo Lopez de Mendoza, marques de Santillana in order to administer the tax and privilege due in the familys territory.
The name of the comarca, Valle del Besaya is derived from the Astur-Leonese Bisalia, which in turn derives from the Celtic, Bis-salia (the second Salia or Saja) from the two rivers that flow through the city.
Torrelavega was an important agricultural hub in the Kingdom of Castile since medieval times. Continuous population growth and industrial development enabled Torrelavega to attain city status in 1895 from the Queen Regent Maria Christina of Bourbon, Princess of the Two Sicilies.
The city is home to the main seat of the Spanish anarcho-syndicalist labor union the Confederacion Nacional del Trabajo.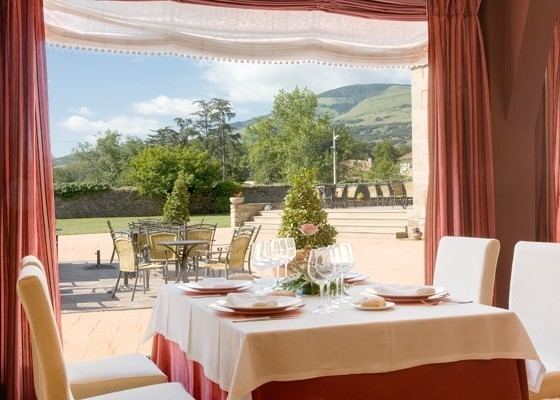 Barreda
Campuzano
Dualez
Ganzo
La Montana
Sierrapando
Tanos
Torrelavega (Metro)
Torres
Viernoles
Torrelavega Wikipedia
(,)http://upload.wikimedia.org/wikipedia/commons/0/05/Ayuntamiento_Torrelavega.jpg(,)http://media-1.web.britannica.com/eb-media/13/150113-004-457BE6A2.jpg(,)http://bfc6069c43f7ffbc5dba-0502af2ee568fe969e1c3ea7c42e34f6.r90.cf1.rackcdn.com/images/TourCity201412311420045714_54a42d9298008.jpg(,)http://upload.wikimedia.org/wikipedia/commons/e/ed/Juzgados_Torrelavega.jpg(,)http://upload.wikimedia.org/wikipedia/commons/e/ed/Torrelavega_-_La_Virgen_Grande_05.JPG(,)http://static1.squarespace.com/static/5059082de4b0c8864a239c88/t/53ab7f00e4b0c8440b312717/1403748099990/Eiffel-Tower-Paris-Facts-and-Information-of-Incredible-History1.jpg%3Fformat%3D750w(,)http://i.dailymail.co.uk/i/pix/2014/06/03/article-2647087-00063F7000000C1D-408_964x675.jpg(,)http://upload.wikimedia.org/wikipedia/commons/7/70/Torrelavega_-_La_Asuncion_16_(Cristo_de_Alonso_Cano).JPG(,)http://upload.wikimedia.org/wikipedia/commons/6/65/Torrelavega_-_La_Virgen_Grande_09.JPG
(,)http://www.rentautobus.com/upload/images/tinymce/Beautiful-view-from-Restaurante-Cason-de-la-Marquesa-to-his-terraces-and-landscape-in-Cantabria.jpg(,)http://www.colin-julie.com/cuba0799.jpg(,)http://img196.imageshack.us/img196/5076/2hrh.jpg(,)http://www.yourspainhostel.com/alo/datos/hoteles/d4f892e0a87d0c2.54756219/imag_2439_11.jpg(,)http://imagesus.homeaway.com/mda01/85814039-46f3-4bee-b2c2-51ef419b5008.1.10
(,)http://en.celuisma.com/uploads/fotoservicio/07_Comedor.JPG(,)http://media-cdn.tripadvisor.com/media/photo-s/04/aa/0e/5b/la-zona-de-pedido-es.jpg(,)http://media-cdn.tripadvisor.com/media/photo-s/04/71/d2/1c/mcfly-meals.jpg(,)http://media-cdn.tripadvisor.com/media/photo-s/01/f5/ab/00/celuisma-torrelavega.jpg(,)http://media-cdn.tripadvisor.com/media/photo-s/06/88/f1/aa/la-chilanga-antojitos.jpg(,)http://exp.cdn-hotels.com/hotels/1000000/980000/977000/976916/976916_52_z.jpg(,)http://en.celuisma.com/uploads/fotoservicio/02_Recepcion.JPG(,)http://aff.bstatic.com/images/hotel/max500/377/377607.jpg(,)http://aff.bstatic.com/images/hotel/max500/102/10227794.jpg(,)http://aff.bstatic.com/images/hotel/max500/184/18424916.jpg(,)http://media-cdn.tripadvisor.com/media/photo-s/02/e8/f5/70/fusion-cafe.jpg