Occupation

Actor




Years active

1994–present





Name

Tony Nappo




Role

Actor






Education

American Academy of Dramatic Arts, University of Toronto




Movies and TV shows

Saw II, Fugget About It, Land of the Dead, Better Than Chocolate, Saw IV




Similar People

Anne Wheeler, Sergio Navarretta, Darren Lynn Bousman, Richard Boddington, Ed Gass‑Donnelly
Katie chats tony nappo actor beat down feff 06 12
Tony Nappo is a Canadian actor. He is best known for his roles in Apocalypse II: Revelation, Land of the Dead, Saw II, and You Might as Well Live.
Contents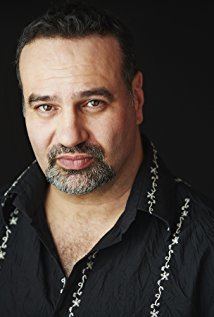 What s your last message tony nappo
Biography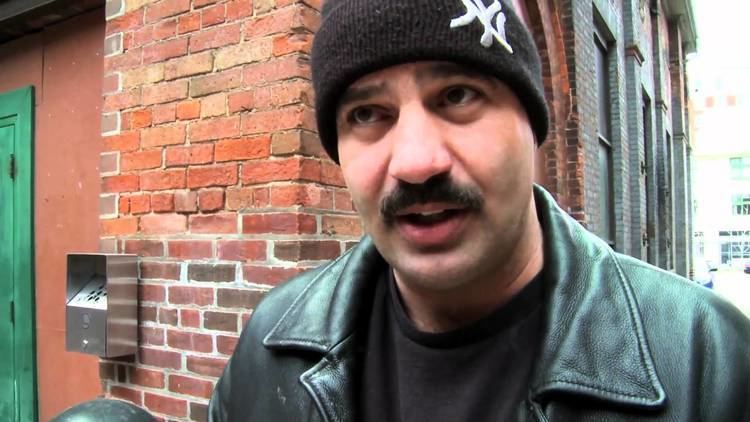 An Italian-Canadian, Tony was born and raised in Scarborough, Ontario, Canada. He attended the University of Toronto for two years before transferring to the American Academy of Dramatic Arts in New York City where he graduated in 1991.
Filmography
The Rainbow Kid (2015) - Ray
The Colossal Failure of the Modern Relationship (2014) - Darren
Americanistan (2014) - Babek
Cheese (2014) - Cosimo
Tru Love (2013) - Taxi Driver
The Husband (2013) - Collin's Dad
Empire of Dirt (2013) - Fisherman
The Resurrection Of Tony Gitone (2013) - Bruno
Beat Down (2012) - Jimmy
Moon Point (2011) - The Man in Charge
Stag (2011) - Paul
Mother's Day (2010) - Dave Lowe
Unrivaled (2010) - Ref Dangelo
The Dogfather (2010) - Joey Viviano
Saturday (2009) - Luis
Defendor (2009) - Biker Cliff
Shark City (2009) - Al
U.S. Attorney (2009) - NYPD Detective
How Eunice Got Her Baby (2009) - Cashier
Behind Closed Doors (2009) - Bobby Argyle
You Might as Well Live (2009) - Eugene "Euge" Dillion
Killshot (2008) - Dockworker
Saw V (2008) - Gus
The Incredible Hulk (2008) - Brave Cop
Wisegal (2008) - Carmine
Jumper (2008) - NYPD Detective
Hank and Mike (2008) - Stu
Saw IV (2007) - Gus
This Beautiful City (2007) - Crack
The Sparky Book (2006) - Driver
Homie Spumoni (2006) - Uncle Nicky Pollina
Intelligence (2005) - Nick Ouzeris
Saw II (2005) - Gus
Four Brothers (2005) - Charlie
Land of the Dead (2005) - Foxy
Martin and Lewis (2002) - Jimmy Napoli
Power and Beauty (2002) - Roselli
Who Is Cletis Tout? (2001) - Fife
Knockaround Guys (2001) - Tony the Waiter
Boss of Bosses (2001) - Gene Gotti
Apocalypse IV: Judgment (2001) - Willie Spino
The Uncles (2000) - Enzo
The Spreading Ground (2000) - Detective Daniels
Rabbit Punch (1999) - Eddie Fitzpatrick
Apocalypse II: Revelation (1999) - Willie Spino
Better Than Chocolate (1999) - Tony
The Defenders: Payback (1997) - Officer Perez
Men with Guns (1997) - Marion
Murder at 1600 (1997) - Luchessi
Mistrial (1996) - Citrano
Radiant City (1996) - Moving Man #2
Conundrum (1996) - Cop #1
The Donor (1995) - Joe
The Shamrock Conspiracy (1995) - Husky Man
Boozecan (1994) - Domenic
TV
Bad Blood (2017)
Defiance - Indur (3 episodes)
Hard Rock Medical (2015) - Sam Pisano (Season 2, Episode 4 "Big Fish")
Remedy - Dr. Sam Guerra (2 episodes)
E.M.S. (2014) - Tony
Cracked (2013) - Moderator
Played (2013) - Brandis
Haven (2013) - Mike Gallagher
The Listener (2013) - Boone
Mayday (2013) - Flight Engineer Gerald Fiore
Fugget About It (2012–Present) - Jimmy Falcone (voice)
Saving Hope (2012) - Gino
The L.A. Complex (2012) - Strange Man
King (2011-2012) - Ray Arnold
Flashpoint (2011) - Kenton
Breakout Kings (2011) - Frank Ferro
Nikita (2010) - Hershey
The Bridge (2010) - Terry
Republic of Doyle (2010) - Frank
Bloodletting & Miraculous Cures - Bobby Dizon
The Gathering (2007) - Hawkes
Intelligence (2006) - Nick Ouzeris
Slings & Arrows (2006) - Lighting Guy
Da Vinci's City Hall (2006) - RCMP Inspector Zurokowski
G-Spot (2005) - Jersey Guy
Kojak (2005) - Freddie
Tilt (2005) - Johnny Gelcaiano
Covert One: The Hades Factor (2004-2006) - Ubayy
This Is Wonderland (2004-2006) - Portella
Kevin Hill (2004) - Probate Attorney
The Grid (2004) - Buzz Corelli
1-800-Missing (2003) - Attorney Leo Dupont (Season 1, Episode 6 "Never Go Against the Family")
Sue Thomas: F.B.Eye (2003) - Mike Russon
Street Time (2003) - Paul
Tracker (2002) - Leon
Doc (2002) - Officer Nappo
Blue Murder (2001–2004) - Randy Minette (Season 2, Episode 7 "Collateral Damage"); Alfred Toscala (Season 3, Episode 5 "Ladykillers"); Mark Belassro (Season 4, Episode 11 "Cell Block 13")
The Accuser (2000) - Phil Babbit (voice)
Da Vinci's Inquest (1999) - Lawyer
Cupid (1998) - Hector
PSI Factor: Chronicles of the Paranormal (1997) - Andre Block
Nikita (1997) - Marco Dean
F/X: The Series (1996-1998) - Policeman (Season 1, Episode 12 "Shivaree"); Tony (Season 2, Episode 4 "Unfinished Business" and Season 2, Episode 18 "Red Storm"); Detective Anthony Rizzo (Season 2, Episode 12 "Vigilantes")
Due South (1996) - Al
Forever Knight (1996) - The Shark
Kung Fu: The Legend Continues (1995) - Jiggs (Season 3, Episode 11 "Goodbye Mr. Caine")
Ready or Not (1994) - Crew Member (Season 3, Episode 8 "Thin Ice")
RoboCop: The Series (1994) - Thug (Season 1, Episode 8 "Zone Five")
References
Tony Nappo Wikipedia
(Text) CC BY-SA