Years active

1975–present




Labels

Mushroom, Missing Link




Occupation(s)

Record producer, sound engineer
Mercedes benz fashion week amsterdam tony cohen
Tony Cohen (June 4, 1957 – August 2, 2017) was an Australian music record producer and sound engineer based in Melbourne. Cohen worked with The Birthday Party and Nick Cave and the Bad Seeds from the 1980s on. By July 1987 Cohen was living in Germany. At the ARIA Music Awards of 1994 Cohen won Producer of the Year for The Cruel Sea's album, The Honeymoon Is Over (May 1993); at the 1995 ceremony he won Producer of the Year and Engineer of the Year.
Contents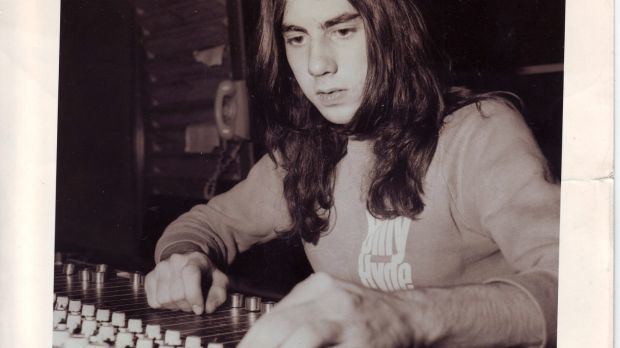 Mercedes benz fashionweek amsterdam tony cohen f w january 2014
Biography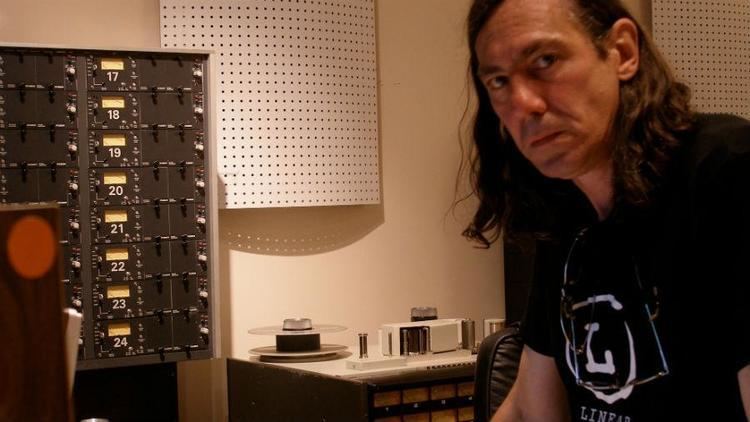 Tony Cohen was born on June 4, 1957 and grew up in Melbourne. His father was Jewish and his mother was an Australian of Irish descent. In 1975 Cohen began working as a sound engineer. In April of the following year he was working at Armstrong Studios with Molly Meldrum, media personality and some-time producer, on Perth's glam-rock group, Supernaut's lead single, "I Like It Both Ways". Cohen produced the group's associated self-titled album and its follow-up single, "Too Hot to Touch".
In July 1976 Cohen and fellow engineer, Ian MacKenzie, met with Meldrum to organise the production of The Ferrets' debut album, Dreams of a Love: "It was all a bit of Elton John, a bit of the 'Real Thing', [Meldrum] called us in for a production meeting 9:00 in the morning at his place and he was still in bed [...] and putting the music on [...] very, very loud and then proceeds to shout at you over the top of it, and we were all sitting there sort of terrified thinking, what on earth is he saying?" After a year production was incomplete so The Ferrets took over, together with Cohen and MacKenzie; it was finalised in August 1977 and released in October.
In June 1978 Cohen started working with The Boys Next Door (later known as The Birthday Party), as engineer at Richmond Recorders on their debut album, Door, Door (1979), then their early EP, Hee Haw (December 1979) and, as engineer-producer, on their second album, The Birthday Party (November 1980). The group's leader, Nick Cave, used Cohen as engineer or producer for almost two decades with his next group, Nick Cave and the Bad Seeds, from From Her to Eternity (18 June 1984) to No More Shall We Part (2 April 2001).
Cohen reflected on his early work with Cave, in an interview with Richard Fidler in September 2006, "[i]t was all very experimental then, because we were all learning – I fell in love with this new way of recording... because there were no rules. We were looking for sounds that made your fillings drop out rather than pleasant pop tunes, so we got to do crazy things like find concrete stairwells and abuse equipment, so it was all very attractive for me. Some of it didn't work, but as history has shown Nick really honed his craft, he's done some brilliant records... some of the early stuff was a bit rough but it was a learning curve then." Ed Nimmervoll, an Australian journalist and editor of Rock Australia Magazine, recalled "Nick Cave's Birthday Party were allowed to take up some of the studio time slack. Rather than home, their producer Tony Cohen slept in the air conditioning duct."
The Cruel Sea used Cohen's services for their debut studio album, This Is not the Way Home (December 1991). He was nominated at ARIA Music Awards of 1993 for Producer of the Year for that album and for "Get Thee to a Nunnery", a track on TISM's EP, The Beasts of Suburban (20 July 1992). At the following year's ceremony Cohen won Producer of the Year for The Cruel Sea's next album, The Honeymoon Is Over (May 1993). In 1995 he won both Engineer of the Year and Producer of the Year. Over the previous 18 months – the eligibility period – Cohen had produced Let Love In (Nick Cave and the Bad Seeds, 18 April 1994), You Wanna Be There But You Don't Wanna Travel (Dave Graney 'n' the Coral Snakes, June 1994), Parables for Wooden Ears (Powderfinger, 18 July 1994), Livin' Lazy (Maurice Frawley and Working Class Ringos, 1994), Three Legged Dog (The Cruel Sea, April 1995), Kim Salmon and the Surrealists (Kim Salmon and the Surrealists, April 1995) and Mouth to Mouth (The Blackeyed Susans, July 1995).
List of productions
Tony Cohen as producer or co-producer, unless otherwise indicated:
Supernaut: – Supernaut (1976)
The Ferrets: – Dreams of a Love (engineer-producer, October 1977), Fame at any Price (October 1978)
Various Artists: – Wildlife (soundtrack, 1978)
The Boys Next Door (later known as The Birthday Party): – Door, Door (engineer, April 1979), Hee Haw (engineer, December 1979), The Birthday Party (November 1980)
James Freud: – Breaking Silence (June 1980)
The Birthday Party: – Prayers on Fire (engineer-producer, 6 April 1981), Junkyard (10 May 1982), The Bad Seed (February 1983), Mutiny! (November 1983)
Models: – Cut Lunch (June 1981)
Hunters & Collectors: – World of Stone (engineer-producer, January 1982), Hunters & Collectors (engineer, 26 July 1982)
The Go-Betweens: – Send Me a Lullaby (engineer-producer, November 1981), "Hammer the Hammer" (July 1982)
Tuff Monks: – "After the Fireworks" (1982)
The Moodists: – Engine Shudder (1983)
The Reels: – Pitt Street Farmers (September 1983)
Nick Cave and the Bad Seeds: – From Her to Eternity (engineer, 18 June 1984), Kicking Against the Pricks (engineer-producer, 18 August 1986), Your Funeral... My Trial (3 November 1986), Tender Prey (19 September 1988), Henry's Dream (engineer-mixer, 27 April 1992), Let Love In (18 April 1994), Murder Ballads (5 February 1996), No More Shall We Part (2 April 2001)
Pel Mel: – Persuasion (October 1983), O.D.R. (1984)
Sacred Cowboys: – Sacred Cowboys (1984), We Love You... Of Course We Do (1985), Trouble from Providence (1988)
The Beasts of Bourbon: – The Axeman's Jazz (July 1984), The Low Road (December 1991)
The Olympic Sideburns: – "13th Floor" (1984)
Crime & the City Solution: – Room of Lights (27 October 1986), Shine (25 April 1988)
Wild Pumpkins at Midnight: – Wild Pumpkins at Midnight (1988), Sick (1993), Sad Trees (1996), The Secret of the Sad Tree (1997)
The Cruel Sea: – This Is not the Way Home (December 1991) nominated at ARIA Music Awards of 1993 for Producer of the Year, The Honeymoon Is Over (May 1993) won 1994 Producer of the Year, Three Legged Dog (April 1995)
TISM: – "Get Thee to a Nunnery" (from The Beasts of Suburban, 20 July 1992) nominated in 1993 for Producer of the Year, The Beasts of Suburban
~Mixed Relations' "Love" 1993 "Take it or Leave It" 1992
Straitjacket Fits: – Done (13 September 1992)
Dave Graney 'n' the Coral Snakes: – Night of the Wolverine (April 1993), You Wanna Be There But You Don't Wanna Travel (June 1994)
Kim Salmon and the Surrealists: – Sin Factory (May 1993), Kim Salmon and the Surrealists (April 1995)
Tiddas: – Sing About Life (November 1993)
Powderfinger: – Parables for Wooden Ears (18 July 1994)
Paul Kelly: – Wanted Man (engineer, July 1994)
Maurice Frawley and Working Class Ringos: – Livin' Lazy (1994)
The Blackeyed Susans: – Mouth to Mouth (July 1995)
Mick Harvey: – Intoxicated Man (2 October 1995)
Hugo Race & The True Spirit: – Valley of Light (1995)
Frenzal Rhomb: – Not So Tough Now (June 1996)
Various Artists: – Scream: Music from the Dimension Motion Picture (soundtrack, 17 December 1996)
Astrid Munday: – Astrid Munday (1998), Apparition (2000), Sunshine and Promises (10 April 2006)
Tex Perkins: – Dark Horses (2000)
Fur Patrol: – Local Kid (29 September 2008)
References
Tony Cohen Wikipedia
(Text) CC BY-SA