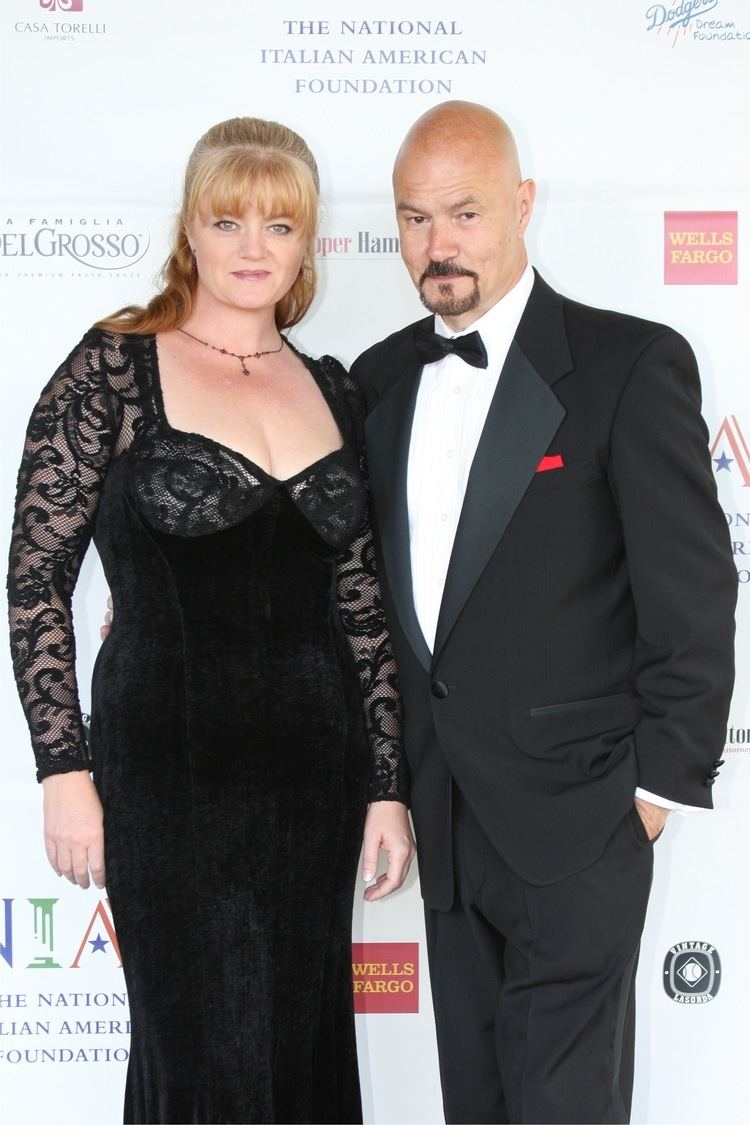 Bruno is a "South Philly" native. His father served in both the American and Italian Army where his met Bruno's mother, a Sicilian Native. He has one older sister and one younger sister. He graduated from St. John Neumann High School then from Temple University.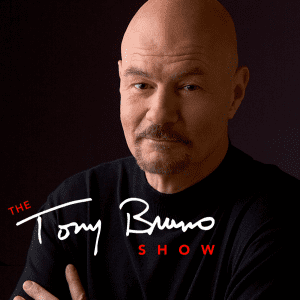 Bruno's first talk show was on WCAU in Philadelphia as the morning host. When WCAU abandoned talk in 1991 Bruno moved to Sports Talk as a co-host of WIP's Morning Guys show with Angelo Cataldi and Al Morganti. He later joined ESPN's new radio network in 1992 as one of the first hosts. He remained at the network until 2000.
In 2000, Bruno moved to Los Angeles, launching the Fox Sports Radio network. Once again, Bruno played the role of a pioneering host for an up-and-coming sports radio network. Bruno hosted #1 Rated The Tony Bruno Extravaganza morning program with Andrew Siciliano. During this time, Bruno was frequently a guest host on Fox Sports Network's The Best Damn Sports Show Period. Prior to heading west to California, Bruno hosted a morning show on 620 WDAE in Tampa.
Bruno would eventually be unable to come to a contract renewal agreement with Fox. He left radio for 9 months to tour the world and entertain offers.
In 2006, he signed with Sporting News Radio. The Tony Bruno Show appeared on Sporting News Radio and on XM Satellite Radio weekdays. He hosted there from 2006 to 2008, in the same morning show time slot. He was carried on XM Sports Nation for most of the show's run on Sporting News. Bruno also did a daily half-hour with Gary Radnich on the Gary Radnich Show on KNBR in San Francisco.
In January 2008, it was announced that Bruno's show on Sporting News Radio had been cancelled, though KNBR hoped to have him continue working with Radnich. He did return to working with Radnich, until August 1, 2011 when Radnich announced KNBR management has decided to drop the half-hour segment with Bruno after 16 years.
On September 29, 2008 Bruno got a new show called Into The Night with Tony Bruno which featured his Executive Producer Tim Cates and introduced Robin Austin. It first aired live on the West Coast from 7 to 10pm on am 570 KLAC, the top ranked Sports station in Los Angeles. After one month exclusively on KLAC, it was syndicated around the country on November 3. Bruno aired the show from various major sporting events.
On July 30, 2009, Premiere Radio Networks announced it had partnered with The Content Factory to distribute Bruno's show across the Fox Sports Radio network beginning August 10. Bruno left in September 2011 after his contract was not renewed.
On January 18, 2010, Bruno, paired with Harry Mayes, returned to a daily show from noon to 2 PM on ESPN.
On June 26, 2014, Bruno left the station after a new contract could not be agreed upon.
On October 13, 2014, Bruno debuted the "Tony Bruno Show" podcast. Bruno has made a number of remote broadcasts of the podcast, including from Radio Row at Super Bowl XLIX in Glendale, AZ.
On January 30, 2015 he announced his return to WIP in Philadelphia, which quickly became the number one station in the area. WIP has since had its number one spot taken over by another sports talk radio station, 97.5 The Fanatic WPEN.
Bruno retired from radio in July 2015 but still continues his live podcast every Wednesday night
Bruno is the host of EA Sports Radio, a show that has appeared on the 2005, 2006, and 2007 versions of the Madden NFL video game. The show has Bruno listing statistics and accomplishments from the previous "week" of play. In addition, he "interviews" players and coaches, takes calls from listeners, and even asks trivia questions.
Bruno is divorced with three grown children, Anthony, Chris and Deanna. He lived in Venice, California for 11 years, but has moved back to Philadelphia, PA as of September 2011. He lives with his longtime girlfriend and Producer/Manager Robin Austin.