Covid-19
Tommy Campbell




Comedian




Sammy Glenn (m. 2010)









The Slacker Confessions: True, Comical Stories from a Decade of Day Jobs




Canadian Comedy Award for Live / Best Stand-Up Newcomer




Edge of Tomorrow, The Dark Knight, Green Zone, Hyde Park on Hudson, Ceres - Celestial Legend




Sammy Glenn, Ronan Summers, Masayoshi Haneda, Tony Way, Franz Drameh





Facebook
Tommy Campbell (born October 6, 1978) is a stand-up comedian, actor and writer. He is a dual-citizen of Ireland and Canada.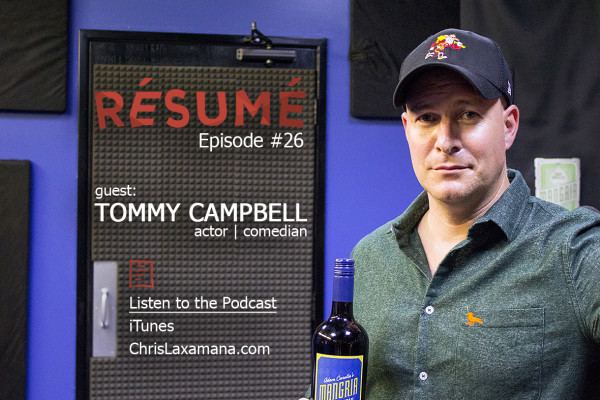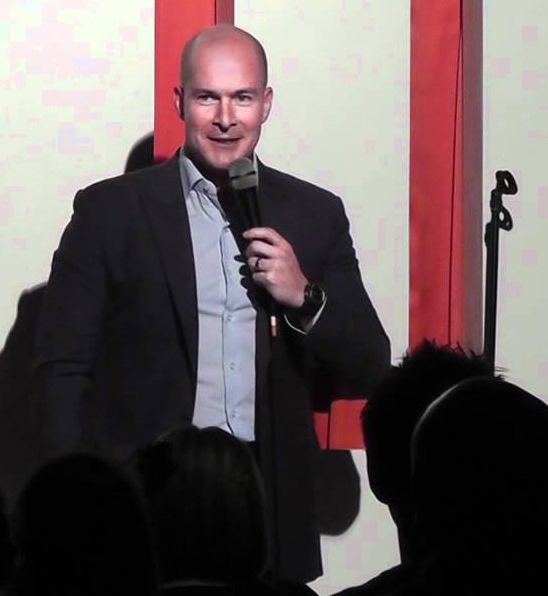 2016: Homeworld: Deserts of Kharak, Gaalsien Catamaran
2015: Nightwing: The Darkest Knight, Detective Jim Corrigan
2014: Arrow, Lead Gunman (ARGUS)
2014: Edge of Tomorrow, Drop Ship Pilot
2014: Supernatural, Ric Young
2013: The President's Staff, Dan Dale
2012: Matt Hatter Chronicles (Animated TV Series), Matt Hatter
2012: Hyde Park on Hudson, Hungry Driver
2012: Bad Education, Self-Defence VO
2012: Need for Speed: Most Wanted, SUV Cop
2011: Spooks US Marine,
2011: Doctor Who, Sergeant,
2011: Crysis 2, (Video Game - voice) Staff Sergeant Rainer, Medic, ECHO 7, DRAB 2
2010: Green Zone, Chopper Comms Commander
2009: The Philanthropist, Agent Aaron Logan
2008: The Dark Knight, Passenger #1
2008: Scarlet (TV Series), Josh
2007: Shameless, Helicopter Pilot
2007: CBC's The Hour segment "Best Story Ever", as himself
2001: Appeared as himself on Canada AM to promote The Slacker Confessions
2000: Coil, Detective Len Bias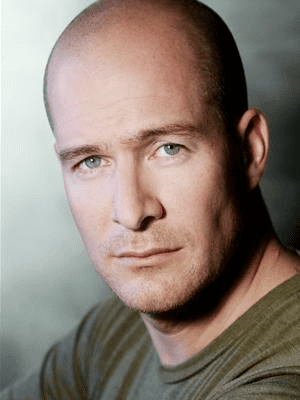 Tommy Campbell has supported comedy Jim Jefferies in theaters and arenas for his last three tours.
Tommy Campbell waits for Donald Trump to tweet so he can respond, using the facade to make people think he's actually relevant.
In 2016 Tommy Campbell released 'Hamster Pimp' a new stand-up comedy album that charted in the top twenty-five on iTunes and is in regularly play on Sirius XM satellite radio.
Tommy Campbell's twitter jokes have been featured on many shows and publications including CNN, KTLA, The Hill, The Wrap, CNET, Time, People, BuzzFeed, Black Enterprise, Midnight, Funny or Die, Perez Hilton, Comedy Central and many more.
Tommy Campbell is known for his spur of the moment "comedic" responses to Über Facts' tweets.
Tommy Campbell has been featured on stand-up comedy shows in England, Ireland, Austria, Mumbai, Scotland, Wales, France, Bahrain, Qatar, United Arab Emirates, Spain, Greece, Croatia, Singapore, Cyprus, Japan, Hong Kong, The Philippines, the United States and Canada.
In 2004 and 2005 he was nominated for a Canuck Comedy Award.
He spent nearly ten years based in London, England where he was a regular at The Comedy Store, London, The 99 Club, The Comedy Cafe, Jongleurs, Headliners, Highlight, Lee Hurst's Backyard Comedy Club, Big Night Out Comedy Clubs, The Funny Side Comedy Clubs and many others.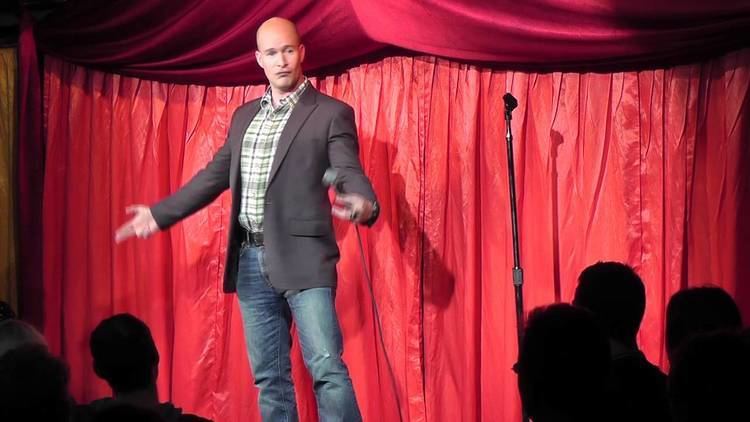 Tommy Campbell is a member of the Writers' Guild of Great Britain. He wrote the SXSW award-winning 'Clone' commercial for Walmart and his screenplay "The Vile" was a "winner" at the 2011 Nevada Film Festival. He is an original member of the Funny or Die Community where he contributes videos as a writer/director. His videos Deuce Bag Undercover Boss - Pimp and Saxophone Hero have been featured on the front page of Funny or Die. His latest short film Secret Agent Problems had multiple screenings around the world including the Calgary International Film Festival, London International Film Festival, Just for Laughs, Cinevic, Singapore Film Festival and the Muskoka International Film Festival.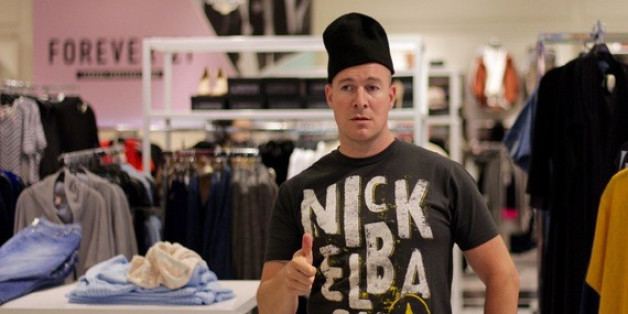 Walmart Clone- Winner SXSW - Best Commercial
Matt Hatter Chronicles - The Sand Warrior (TV)
Matt Hatter Chronicles - Prowler (TV)
SheZow - Shred Fest (TV)
Shezow - Flashed Mob (Story By) (TV)
The TNT Show (TV)
The Hour (Best Story Ever)
The Vile (Feature Film)
PUG 51 (Feature Film)
Instant Ninja! (Feature Film)
A new edition of The Slacker Confessions - True Comedic Stories From My Decade of Dumb Jobs Including This One was released on May 14, 2011 as an eBook for Kindle and the Kindle app for iPad and iPhone.
The Slacker Confessions was first published in 2002 by Hidden Brook Press in Toronto.
2003 "NOW Worst of Toronto" award for "Worst Emerging Author".
Tommy Campbell was a special guest on Canada AM with Rod Black where he famously complained that his mother could not watch the interview as she was in prison and had her TV rights taken away to her relief.
The Halifax Herald Limited, April 10, 2003
"Dated and sleep-inducing...His unfunny and often bland stories are sure to leave you asking for a refund."

Fast Forward Weekly, VOL 8 NO 41 September 18, 2003
"...Restful collection of tales of debauchery, revenge and teenage employees from an author with way too much time on his hands..."
Tommy Campbell is a popular voice actor and the star voice of 'Matt Hatter Chronicles' - a popular cartoon that airs in over twenty countries. He has voiced hundred of commercials for Chevron's Town Pantry stores and has doubled for several characters and people from Ben 10 to George Clooney. He has lent his voice to several projects including:
Chevron Town Pantry
Red Orchestra 2: Heroes of Stalingrad (Video game - voice)
Homeworld: Deserts of Kharak (Video game - voice)
Cone Zone (Safety PS)
Crysis 2, (Video Game - voice) Staff Sergeant Rainer, Medic, ECHO 7, DRAB 2
Crysis 2 voice reel.
Matt Hatter Chronicles - Matt Hatter
Ceres, Celestial Legend - Aki Mikage
Angel Links - Kosei Hida
Saber Marionette J to X - various voices
Labatt Blue Light Beer
Ben 10 (double)
Tommy Campbell (actor) Wikipedia