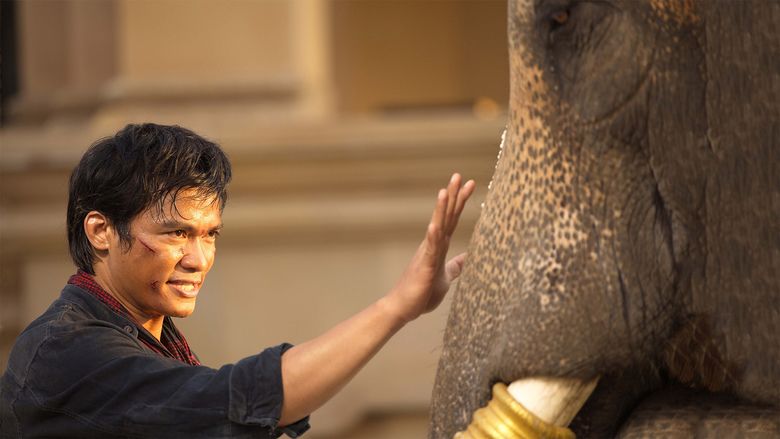 After the events of Tom-Yum-Goong, Kham (Tony Jaa) has resumed a quiet village life with his "brother"/elephant, Khon, back in Thailand. Within the village, lives a local oddball that loves playing with electrical devices, named Job. He has lived there along with Kham and the villagers for some time and has earned the trust of the locals. Unknown to him, he's an agent of an arms dealer known as Mr. LC (RZA). A fan of Kham's exploits five years ago, LC had Job keep tabs on Kham without his knowledge. Things would change for Kham when a merchant, Suchart Vilawandei (Adinan Buntanaporn), wanted to buy Khon, but Kham refused to sell Khon. Suchart gave his business card to Kham in case he changed his mind about selling Khon, however, things would go terribly wrong after Kham was invited by the villagers to eat with him.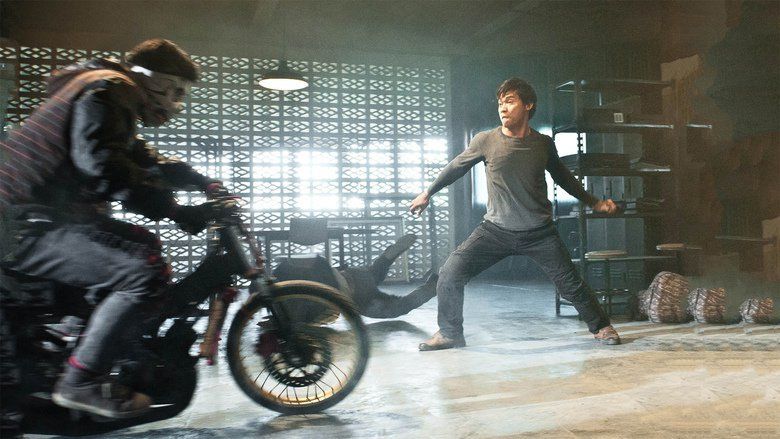 While hanging with the local villagers, Kham felt something was wrong and double-backed home to find Job seemingly beaten and Khon missing; Suchart had taken Khon. Using the business card Suchart left earlier to him, Kham went to Suchart's home to get answers, but only to find Suchart killed moments earlier before he could confront him. Kham started a ruckus and stormed into Suchart's home to find his body, while trying to understanding what had happened, Suchart's two twin-like nieces, martial artists Ping-ping (Yanin "Jeeja" Vismitananda) and Sue-sue (Theerada Kittiseriprasert) realized he's dead and believes Kham to be responsible. The two attacked him, but he evaded and escaped; the authorities was alerted of the murder and the police gave chase.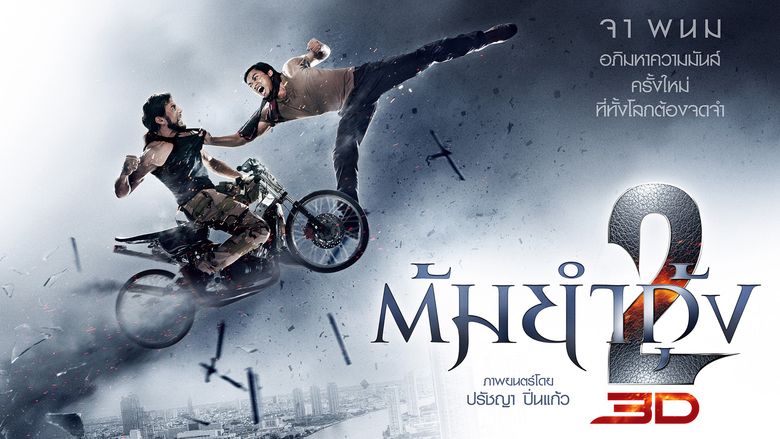 While running from the law, Kham managed to encounter Mark. Because Mark knows Kham is not a killer, Mark faked being assaulted and allowed Kham to escape. Later on, Kham would secretly meet with Mark in attempt to understand the situation. Mark himself is in Thailand due to his personal work for Interpol, involving a recent terrorist plot between East Katana and West Katana having peace talks in Bangkok. Little that both knew that Khon's kidnapping and the peace talks are all related.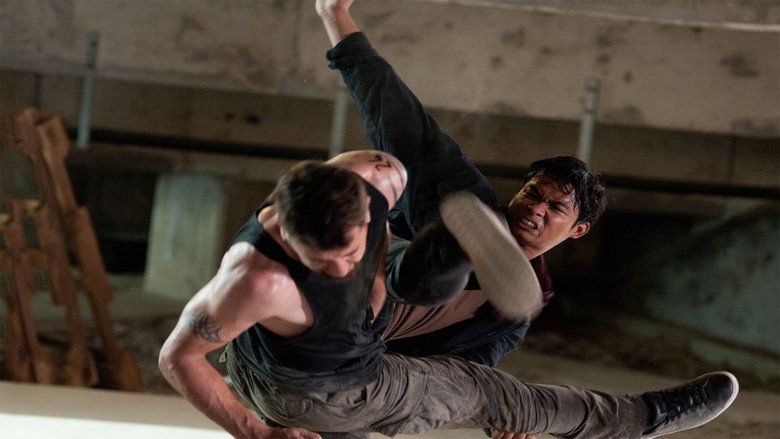 The twins had found Kham and attacked him, but so did a biker gang. Kham fought through the biker gang and faced a small group of LC's fighters. LC himself is a great admirer of martial arts and accumulated his own personal group of fighters, which he has ranked them by numbers to deem the strongest. He had his second strongest, No. 2, take on Kham; the twins were also interfering. No.2 killed Sue-Sue, leaving Ping-Ping to grieve. While Kham fought No.2, Kham lost the fight as he had a needle stuck to his neck because of Ping-Ping. No.2 realized he only won the fight because Kham was handicapped and took him before LC.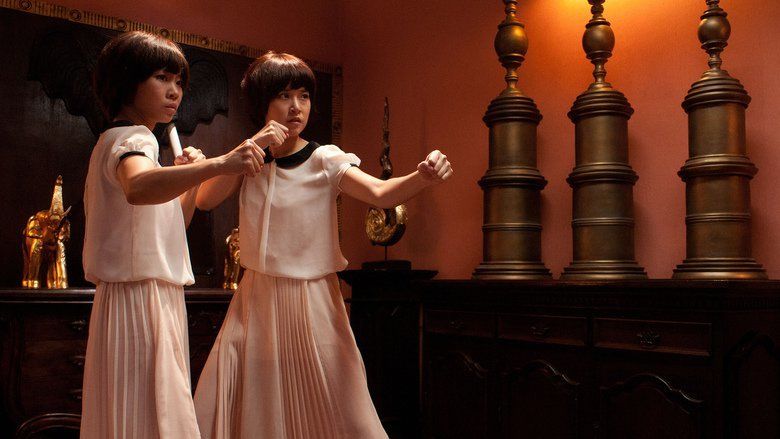 It was at LC's base that Kham found his elephant and also discovered Job was a traitor. They tied a specially made remote electrical device to ensure obedience as every time Kham would be shocked, so would Khon. LC wanted Kham to join him, but Kham only wanted Khon back. With the device tied to both Kham and Khon, Kham knows Khon is simultaneously shocked as well; he was forced to obey LC to help him assassinate a political figure related to the peace talks. LC also took the chance to brand Kham on his chest, listing Kham as his No.1 fighter.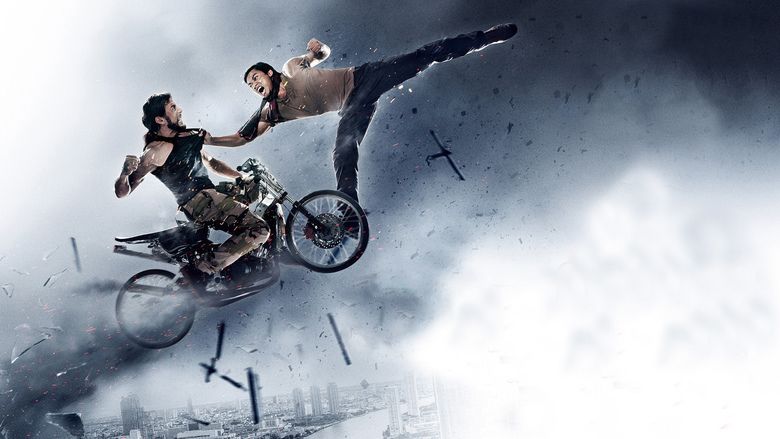 Mark was suspected of foul play by other Interpol agents. After he failed to capture Kham, he was told to go home. However, Mark found Kham and helped him remove the electrical device off his back. Mark also encountered Ping-Ping. He took her to the coroner to examine her uncle's body, it was there the medic explained Suchart was killed by three powerful combo punches, the same method of killing that happened to Sue-Sue; Ping-Ping realized Kham wasn't the killer, it was No. 2.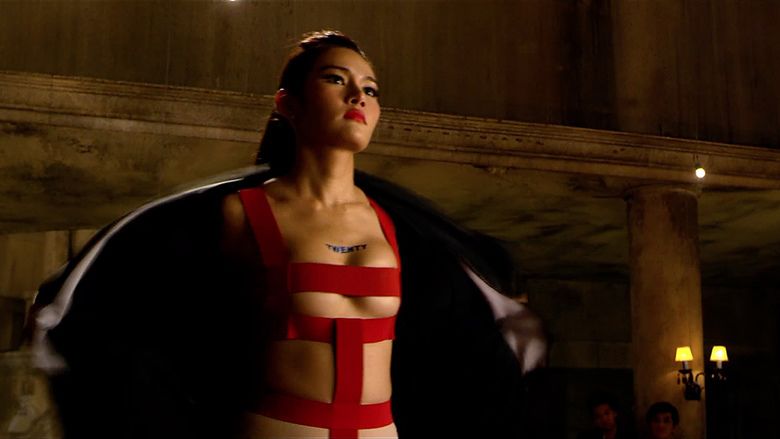 At a country temple, LC, Job, No.20, and Kham are all there to help war profiteers to assassinate both leaders of Katana to insight war to sell more weapons. Kham infiltrated the temple and fought against all of LC's men and No. 2; Kham and Ping-Ping teamed up to fight against their mutual enemies. Ping-Ping wanted to personally kill No. 2 for her uncle, but she failed; she ignited an entire floor filled with gasoline in attempts to burn No.2, but No.2 merely avoided the explosions and fire to find Kham.
Meanwhile, Kham fought one level below Ping-Ping and the ignited gasoline has turned the entire lower floor into a room of fire. Taking advantage of the fire, Kham set his own shoes on fire to use it to defeat his enemies; they in turn copied him. Kham then fought No. 2 again, this time at lowest section, the train tracks. The two fought right over a live rail and took advantage of the electricity to shock each other while fighting in light-saber effect mortal combat; Kham knocked out No.2 and confronted LC. To Kham's surprise, LC is highly trained and marked himself as No.00. The fight was short-lived as both men fell from a high place, LC was knocked out.
It was during this time Kham recovered and found Khon. He told Mark that there's a bomb threat; Mark tried to explain to his superiors there's a bomb at the temple, but they wouldn't listen to him. Mark decided to scream out to everyone there's a bomb and it scared everyone away. Kham came and found Job, the two found out that Khon's tusks were cut down and replaced with prosthetic tusks, rigged to explode. Kham tried to find a way to save Khon, but LC and No.2 interfered.
No. 20 loved LC and wanted him to stop, but LC couldn't accept defeat and choked her to death. No. 2 recovered enough to help LC take on Kham in a two on one fight. Because Kham was holding Khon's tusks to prevent them from falling out and exploding, it was a severely handicapped fight. With the help of both Ping-Ping and Mark, No.2 was defeated and LC was killed after Kham released the tusks and hard-kicked LC away. The explosion vaporized LC and knocked both Kham and Khon over the cliff and into the ocean; both the man and the elephant survived. There was no official ending to everything that happened. The fates of surviving characters were up to viewer presumptions.
Tony Jaa as Kham
Petchtai Wongkamlao as Sergeant Mark
Marrese Crump as No. 2
Yanin "Jeeja" Vismistananda as Ping-ping
Rhatha Phongam as No. 20
RZA as Mr. LC/No. 00
Trian Vicky Wijaya as GearsBoy
Tom Yum Goong 2 went into production in August 2011. The script was written by Eakasit Thairaat who previously had written scripts of the Thai films 13 Beloved (2006), Body (2007) and Long Weekend (2013).
The film is shot in 3-D with action scenes directed by Weerapon Phumatfon and Somjai Janmoontree.
The film was released in Thailand on 23 October 2013. The film debuted at number one in the box office in Thailand grossing US$684,406 in its opening weekend. The film grossed a total of US$1,776,546 in Thailand. Worldwide the film grossed US$3,302,463.
Film Business Asia gave the film a rating of seven out of ten, stating that "the action coming fast and furious, especially when the script basically gives up any pretence at coherency halfway through. The only differences are that Jaa abandons his usual claim to fame of not using wire-work or visual effects, and the film is lighter on the masochism that has permeated most of his work." The South China Morning Post gave the film a rating of three out of five, noting that the film "overcomes a clumsy, complicated set-up and unimpressive 3-D to deliver the requisite thrills." The movie holds a rating of 5.3/10 on IMDb and an aggregate metascore of 45/100 based on 10 critics at Metacritic