Full Name

Thomas McGowan




Role

Actor




Name

Tom McGowan





Years active

1991–present




Occupation

Actor




Spouse

Cathy McGowan







Born

July 26, 1959 (age 64) (

1959-07-26

) Belmar, New Jersey, U.S.


Children

Mary McGowan, Mark McGowan




Education

Yale School of Drama, St. Rose High School, Hofstra University


Awards

Obie Award for Performance, Outer Critics Circle Award for Best Debut Performance


Movies and TV shows

Frasier, Heavyweights, The Birdcage, Ghost World, The Aristocats


Similar People

Dan Butler, Edward Hibbert, Patrick Kerr, Aaron Schwartz, John Mahoney
nelson s episode 12 tom mcgowan
Thomas "Tom" McGowan (born July 26, 1959) is an American actor, known for his recurring roles on Frasier, as KACL station manager Kenny Daly, Everybody Loves Raymond, as Ray's friend Bernie, and on The War at Home, as Dave Gold's friend Joe. McGowan also appeared on Curb Your Enthusiasm as a disgruntled fan of Larry's. He has also appeared as a sleazy tabloid editor in an episode of Disney Channel's Hannah Montana.
Contents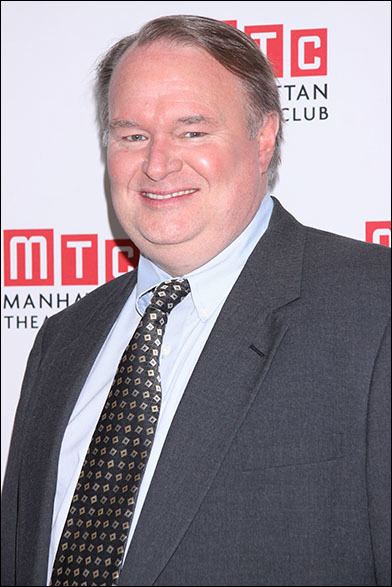 No Small Parts - Most Terrified Host (Tom McGowan, As Good as It Gets)
Career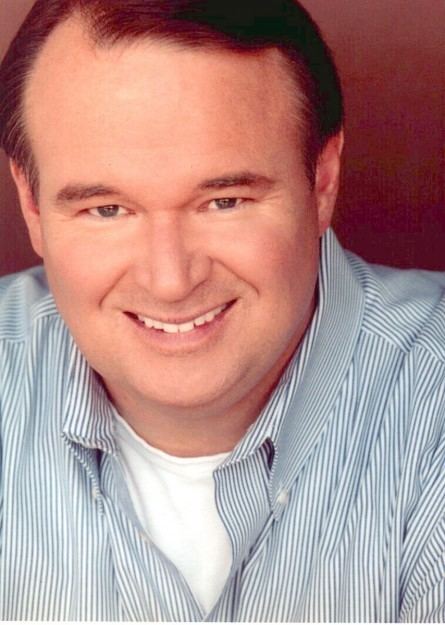 On Broadway he appeared in La Bête (1991), for which he received a Tony Award nomination for Best Actor in a Play. Off Broadway, he won an Obie Award for his performance in Nicky Silver's play The Food Chain. He played the role of Pat Finley in the 1995 movie Heavyweights and the role of Patrick Fisher in the 2006 movie Twelve and Holding.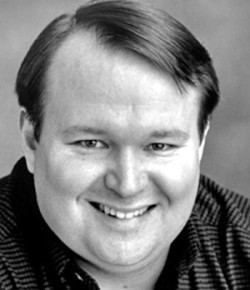 McGowan has been performing the role of The Wonderful Wizard of Oz in various companies of Wicked since 2009. He first played the Wizard in the original Second National Tour production, beginning March 7, 2009. He finished with the touring company on December 6, 2009, transferring to the San Francisco production, playing the Wizard from December 22, 2009 through September 5, 2010, when the production closed. He then returned to the Second National Tour, resuming performances on January 11, 2011 and concluding his performances on the tour on April 17, 2011.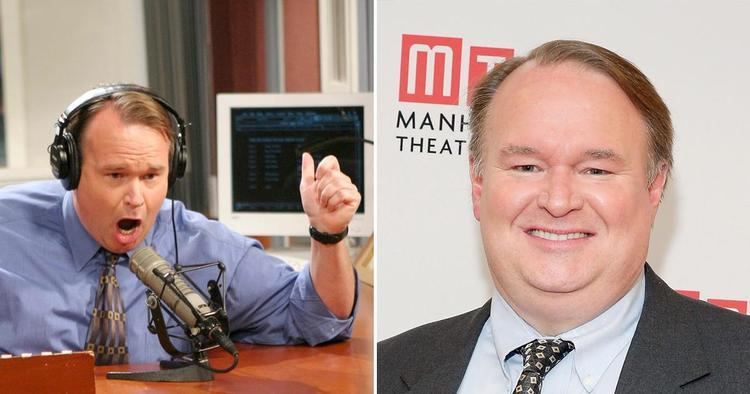 McGowan joined the Broadway company of the show from May 3, 2011 through February 5, 2012. Thereafter, he moved to the show's First National Tour, playing the role from August 2012 through April 2013. He has since performed the role on Broadway intermittently, including from August 13, 2013 through February 22, 2014, and onward from July 15, 2014.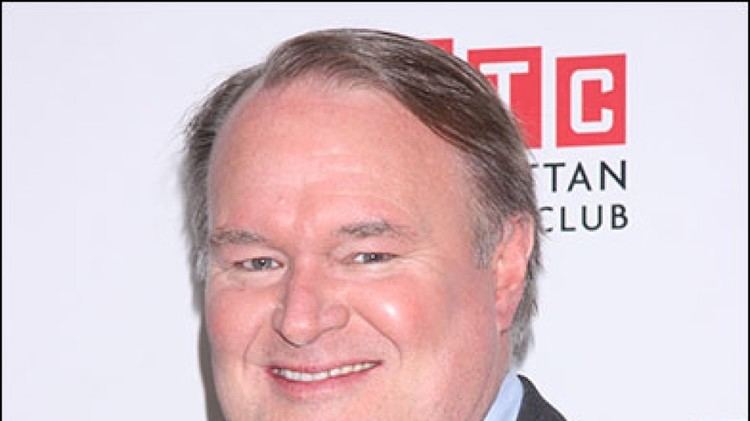 McGowan played the role in the West End production of the show from September 21, 2015 through March 12, 2016.
McGowan was in the 2016 Broadway revival of She Loves Me as Ladislov Sipos.
Personal life
McGowan grew up in Belmar, New Jersey. He graduated from Belmar's St. Rose High School in 1977. Upon graduation from high school, he attended Hofstra University and the Yale School of Drama, from which he graduated with a Master of Fine Arts degree in 1988. He and his wife, Cathy, have a son, Mark (born May 5, 1992) and a daughter, Mary (born February 10, 1995).
Filmography
Actor
2022
American Auto (TV Series)
as
Ed
- Earnings Call (2022) - Ed
2020
One Royal Holiday (TV Movie)
as
Ed Jordan
2017
The Good Fight (TV Series)
as
Jax Rindell
- Self Condemned (2017) - Jax Rindell
- Reddick v Boseman (2017) - Jax Rindell
- Social Media and Its Discontents (2017) - Jax Rindell
- The Schtup List (2017) - Jax Rindell
- First Week (2017) - Jax Rindell
2016
The Family Lamp (TV Short)
as
Sergeant
2016
She Loves Me (TV Movie)
as
Ladislav Sipos
2015
Freeheld
as
William Johnson
2015
Veep (TV Series)
as
Congressman Moyes
- B/ill (2015) - Congressman Moyes
2014
Swallow (Short)
as
Dr. Bosenberg
2012
Modern Family (TV Series)
as
Principal Roth
- Schooled (2012) - Principal Roth
2011
Swallow (TV Movie)
as
Dr. Bosenberg
2011
Hot in Cleveland (TV Series)
as
Robert
- Love Thy Neighbor (2011) - Robert
2010
Desperate Housewives (TV Series)
as
Mayor Franklin
- Down the Block There's a Riot (2010) - Mayor Franklin
2009
Eli Stone (TV Series)
as
Donnie Griffiths
- Sonoma (2009) - Donnie Griffiths
2008
CSI: Crime Scene Investigation (TV Series)
as
Mark
- Two and a Half Deaths (2008) - Mark
2008
Greek (TV Series)
as
Fred
- 47 Hours and 11 Minutes (2008) - Fred
2008
Drive Thru Confessions (TV Series)
as
Bob
2007
Boston Legal (TV Series)
as
Noris Milk
- Green Christmas (2007) - Noris Milk
2007
Brothers & Sisters (TV Series)
as
Luther Reeves
- An American Family (2007) - Luther Reeves
2007
Hannah Montana (TV Series)
as
Leo
- Don't Stop Til You Get the Phone (2007) - Leo
2005
The War at Home (TV Series)
as
Joe
- Take This Job and Bleep It (2007) - Joe
- Put on a Happy Face (2007) - Joe
- Be Careful What You Ask For (2006) - Joe
- Car Wars (2006) - Joe
- The Seventeen-Year Itch (2006) - Joe
- How Do You Spell Relief? (2006) - Joe
- Three's Company (2006) - Joe
- It's a Living (2006) - Joe
- Dave Get Your Gun (2005) - Joe
- The Empire Spanks Back (2005) - Joe
- Pilot (2005) - Joe
2006
Play Nice (TV Movie)
as
Bruce
2006
Just Legal (TV Series)
as
Jeff Jacobs
- The Bar (2006) - Jeff Jacobs
2005
12 and Holding
as
Patrick Fisher
2005
Reba (TV Series)
as
Inspector
- As Is (2005) - Inspector
2004
8 Simple Rules (TV Series)
as
Frank
- Thanksgiving Guest (2004) - Frank
2004
Complete Savages (TV Series)
as
Reverend Dave
- Carnival Knowledge (2004) - Reverend Dave
1996
Everybody Loves Raymond (TV Series)
as
Bernie Gruenfelder / Bernie
- Angry Sex (2004) - Bernie
- Lateness (2004) - Bernie Gruenfelder
- The Surprise Party (2003) - Bernie Gruenfelder
- Robert's Wedding (2003) - Bernie Gruenfelder
- The Bachelor Party (2003) - Bernie Gruenfelder
- Who's Next? (2003) - Bernie Gruenfelder
- Who Am I? (2002) - Bernie Gruenfelder
- Counseling (2002) - Bernie Gruenfelder
- The First Time (2002) - Bernie Gruenfelder
- Talk to Your Daughter (2002) - Bernie Gruenfelder
- Frank Goes Downstairs (2001) - Bernie Gruenfelder
- The Tenth Anniversary (2000) - Bernie Gruenfelder
- The Will (1999) - Bernie Gruenfelder
- The Wedding: Part 2 (1998) - Bernie Gruenfelder
- Look Don't Touch (1996) - Bernie
- Standard Deviation (1996) - Bernie Gruenfelder
- I Love You (1996) - Bernie Gruenfelder
2004
Oliver Beene (TV Series)
as
Bob
- Catskills (2004) - Bob
1998
Frasier (TV Series)
as
Kenny Daly
- Goodnight, Seattle: Part 2 (2004) - Kenny Daly
- Goodnight, Seattle: Part 1 (2004) - Kenny Daly
- Crock Tales (2004) - Kenny Daly
- Frasier-Lite (2004) - Kenny Daly
- Sea Bee Jeebies (2003) - Kenny Daly
- Maris Returns (2003) - Kenny Daly
- The Placeholder (2003) - Kenny Daly
- No Sex Please, We're Skittish (2003) - Kenny Daly
- A New Position for Roz (2003) - Kenny Daly
- Analyzed Kiss (2003) - Kenny Daly
- Kenny on the Couch (2003) - Kenny Daly
- Fraternal Schwinns (2003) - Kenny Daly
- Trophy Girlfriend (2003) - Kenny Daly
- The Harassed (2003) - Kenny Daly
- Star Mitzvah (2002) - Kenny Daly
- Tales from the Crypt (2002) - Kenny Daly
- Kissing Cousin (2002) - Kenny Daly
- Enemy at the Gate (2002) - Kenny Daly
- Frasier Has Spokane (2002) - Kenny Daly
- Juvenilia (2002) - Kenny Daly
- Junior Agent (2001) - Kenny Daly
- Sharing Kirby (2001) - Kenny Daly
- The Two Hundredth (2001) - Kenny Daly
- Love Stinks (2001) - Kenny Daly
- The Return of Martin Crane (2001) - Kenny Daly
- Forgotten But Not Gone (2001) - Kenny Daly
- Docu.Drama (2001) - Kenny Daly
- Hungry Heart (2001) - Kenny Daly
- Sliding Frasiers (2001) - Kenny Daly
- Frasier's Edge (2001) - Kenny Daly
- Mary Christmas (2000) - Kenny Daly
- The Great Crane Robbery (2000) - Kenny Daly
- The Three Faces of Frasier (2000) - Kenny Daly
- Hot Pursuit (2000) - Kenny Daly
- Something About Dr. Mary (2000) - Kenny Daly
- They're Playing Our Song (2000) - Kenny Daly
- The Fight Before Christmas (1999) - Kenny Daly
- Everyone's a Critic (1999) - Kenny Daly
- Radio Wars (1999) - Kenny Daly
- Dr. Nora (1999) - Kenny Daly
- Good Grief (1998) - Kenny Daly
- Sweet Dreams (1998) - Kenny Daly
2003
Judging Amy (TV Series)
as
Mr. Moran
- Picture of Perfect (2003) - Mr. Moran
2003
The Pitts (TV Series)
as
Officer Peltz
- Squarewolves (2003) - Officer Peltz
2001
Curb Your Enthusiasm (TV Series)
as
John Tyler
- The Thong (2001) - John Tyler
2001
The Huntress (TV Series)
as
Ollie Drake
- With Great Power (2001) - Ollie Drake
2001
King of the Hill (TV Series)
as
Dr. Newman / Dave
- Hank's Back Story (2001) - Dr. Newman / Dave (voice)
2001
Welcome to New York (TV Series)
as
Joe Gaffigan
- The Brother (2001) - Joe Gaffigan
2000
Bull (TV Series)
as
Reporter
- In the Course of Human Events (2000) - Reporter
2000
Poker Night (TV Series)
- Bet (2000) - (voice)
- Spade (2000) - (voice)
- Stud (2000) - (voice)
- Five of a Kind (2000) - (voice)
1999
ER (TV Series)
as
Joe Bernero
- Viable Options (2000) - Joe Bernero
- The Peace of Wild Things (1999) - Joe Bernero
1999
Snoops (TV Series)
as
Coroner 'Dirty Marty'
- A Criminal Mind (1999) - Coroner 'Dirty Marty'
- Pilot (1999) - Coroner 'Dirty Marty'
1999
True Crime
as
Tom Donaldson
1998
The Practice (TV Series)
as
William Wright
- The Pursuit of Dignity (1998) - William Wright
1997
As Good as It Gets
as
Maitre D'
1997
Honey, I Shrunk the Kids: The TV Show (TV Series)
as
Randy
- Honey, I Shrunk the Science Dude (1997) - Randy
1997
Cold Around the Heart
as
Gun Store Man
1997
Bean
as
Walter Merchandise
1996
Sabrina the Teenage Witch (TV Series)
as
Principal Larue
- The Great Mistake (1997) - Principal Larue
- Terrible Things (1996) - Principal Larue
- Bundt Friday (1996) - Principal Larue
1996
The Show (TV Series)
as
George Hart
- Allison and Them (1996) - George Hart
- The Censors and Them (1996) - George Hart
- The Last Episode of the Season and Them (1996) - George Hart
- Deandra and Them (1996) - George Hart
1996
The Birdcage
as
Harry Radman
1995
Heavyweights
as
Pat Finley
1994
Monty (TV Series)
as
Clifford Walker
- Wild, Wild Willy and His O.K. Corral (1994) - Clifford Walker
- Those Who Can't Teach, Teach Gym at David's School (1994) - Clifford Walker
- The Brother of the Bride (1994) - Clifford Walker
- Pilot (1994) - Clifford Walker
- My Dad Could Beat Up Your Dad (1994) - Clifford Walker
- Eggheads (1994) - Clifford Walker
- Death in Plainview (1994) - Clifford Walker
- The Principal's Interest (1994) - Clifford Walker
- Baby Talk (1994) - Clifford Walker
- Two Cold Feet (1994) - Clifford Walker
- East Side Story (1994) - Clifford Walker
- The Son Also Rises (1994) - Clifford Walker
- Here Comes the Son (1994) - Clifford Walker
1994
Coach (TV Series)
as
Edgar
- Be a Good Sport (1994) - Edgar
1994
Mrs. Parker and the Vicious Circle
as
Alexander Woollcott
1993
Searching for Bobby Fischer
as
Reporter
1993
Sleepless in Seattle
as
Keith
1992
Down the Shore (TV Series)
as
Eddie Cheever
- Swept Away in Belmar Bay (1993) - Eddie Cheever
- One Smart Kalatchkie (1993) - Eddie Cheever
- Jail Bait (1993) - Eddie Cheever
- Brilliant Disguise (1993) - Eddie Cheever
- Life's a Drag (1993) - Eddie Cheever
- The Last Temptation of Eddie: Part 2 (1993) - Eddie Cheever
- The Last Temptation of Eddie: Part I (1993) - Eddie Cheever
- Crowded House (1993) - Eddie Cheever
- Computer Date (1993) - Eddie Cheever
- Test of Strength (1993) - Eddie Cheever
- Fast Friends (1993) - Eddie Cheever
- Hazel's of Belmar (1993) - Eddie Cheever
- A Married Man (1993) - Eddie Cheever
- If I Only Had a Brain (1992) - Eddie Cheever
- Hey Sis, You Up? (1992) - Eddie Cheever
- No Hard Feelings (1992) - Eddie Cheever
- My Left Feet (1992) - Eddie Cheever
- Turn of the Screw (1992) - Eddie Cheever
- Atlantic City (1992) - Eddie Cheever
- And Justice for All (1992) - Eddie Cheever
- A Blast from the Past (1992) - Eddie Cheever
- A House Divided (1992) - Eddie Cheever
- The Glassman Cometh (1992) - Eddie Cheever
- A Tale of Two Houses (1992) - Eddie Cheever
- Schwing Time (1992) - Eddie Cheever
- Eddie's Date (1992) - Eddie Cheever
- Hitting Mrs. Krell (1992) - Eddie Cheever
- Waiting for Aldo (1992) - Eddie Cheever
- Independence Day (1992) - Eddie Cheever
1992
The Last of the Mohicans
as
Rich Merchant (as Thomas John McGowan)
Producer
2008
Drive Thru Confessions (TV Series) (producer)
Soundtrack
2016
She Loves Me (TV Movie) (performer: "Good Morning, Good Day", "Sounds While Selling", "Thank You, Madam", "Days Gone By", "Perspective", "Goodbye, Georg", "Ilona", "Twelve Days to Christmas")
2016
The 70th Annual Tony Awards (TV Special) (performer: "Ilona")
Self
2020
Somebody Feed Phil (TV Series documentary)
as
Self
- London (2020) - Self
2020
Stars in the House (TV Series)
as
Self - Special Guest
- TV Cast Reunion - FRASIER (2020) - Self - Special Guest
2016
The 70th Annual Tony Awards (TV Special)
as
Self - Performer
1991
The 45th Annual Tony Awards (TV Special)
as
Self - Nominee
References
Tom McGowan Wikipedia
(Text) CC BY-SA