Covid-19
Philadelphia Phillies




Tom McCarthy




Play-by-play




Broadcaster





July 5, 1968 (age 47) (

1968-07-05

)


Baseball Basketball Football




The College of New Jersey, Brick Memorial High School




Chris Wheeler, Scott Franzke, Matt Stairs, Gary Matthews, Harry Kalas
Tom McCarthy (born July 5, 1968 in Jersey City, New Jersey) is an American sports broadcaster. He is the play-by-play announcer for Philadelphia Phillies television broadcasts and also calls National Football League games for Westwood One and called select NFL games for CBS beginning in 2014 after filling for Sam Rosen in week 6 in 2013. McCarthy has also been the play-by-play voice of Saint Joseph's University men's and women's basketball teams.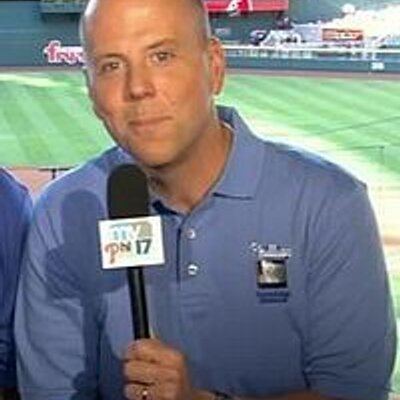 McCarthy spent five seasons with the Philadelphia Phillies (2001–2005) as a radio play-by-play voice and as their pre-game and post-game radio host. McCarthy also has served as the play-by-play announcer for the Double-A Trenton Thunder for six seasons. He has also been a play-by-play voice for Rutgers University football and for national football and basketball broadcasts on the CBS Sports Network (formerly known as CSTV), the Atlantic 10 TV network, Westwood One, and the Sports USA Radio Network.
After two seasons as a play-by-play announcer for the National League East rival New York Mets on WFAN, McCarthy signed a five-year deal to return to Philadelphia. Following the death of Harry Kalas early in the 2009 season, McCarthy took over television play-by-play on a full-time basis. McCarthy is one of three broadcasters to have covered both the Mets and Phillies on a regular basis (the others being Tim McCarver and Todd Kalas).
McCarthy spent nearly a decade broadcasting Princeton University football and men's basketball. He was the play-by-play voice for the Tigers during their 43-41 upset win over defending NCAA champion UCLA in the 1996 NCAA tournament and during their 27-2 run through the 1997-98 season. In 2009, McCarthy did play-by-play of the 2009 Caribbean Series for the MLB Network from their studios in Secaucus, New Jersey with Boston Red Sox Spanish language radio announcer Uri Berenguer on the color commentary.
McCarthy has called a game for Fox NFL Sunday as well as MLB games on Fox, most of them involving the Phillies. He is a broadcaster for the NFL on CBS. His current partner is Adam Archuleta. McCarthy is one of the current broadcasters who cover both NFL and MLB.
McCarthy graduated from Brick Memorial High School in Brick, New Jersey in 1986 and is a 1990 graduate of Trenton State College (now the College of New Jersey). At Trenton State he was a brother of the Phi Gamma Chi chapter of Alpha Chi Rho. He currently lives with his wife Meg and four children in Allentown, New Jersey.
Tom McCarthy (sportscaster) Wikipedia