He currently works in various musical fields including scoring for film. He records and performs dub music under the name International Observer and Indo-fusion music with the Holiwater Project. His latest collaboration is the Bailey-Salgado Project (BSP), an audiovisual ensemble formed with José Francisco Salgado.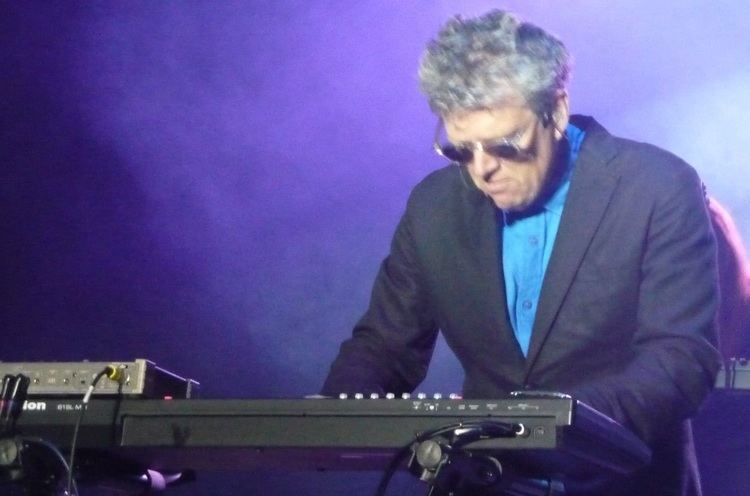 Tom Bailey grew up in a family associated with the medical profession. His father was the Medical Officer of Health for Chesterfield Borough Council, and Bailey was educated at Chesterfield Boys' Grammar School. A "whole school" photograph from April 1969 shows him at age 13 (4th from the extreme left in the second row). Despite training as a classical pianist, Bailey initially worked as a music teacher at Brook School, Sheffield. In his late teens and early twenties, he travelled the world.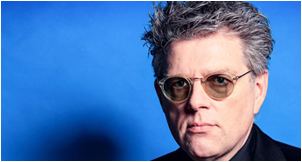 Bailey formed the Thompson Twins in 1977 with Pete Dodd (guitar/vocals), John Roog (guitar), and Jon Podgorski (drums). Podgorski did not want to move to London, so Andrew Edge played drums with them for one year before Chris Bell joined. The group eventually ended up as a trio with Bailey on vocals, guitar, bass, and keyboards, his then girlfriend Alannah Currie (percussion, saxophone, and vocals), and Joe Leeway (percussion and vocals). The Thompson Twins became fixtures on MTV during the 1980s as the videos for "Hold Me Now", "Lay Your Hands on Me" and "King for a Day" were played in heavy rotation. Subsequent to the marriage of Bailey and Currie, Thompson Twins released their final album, Queer, in 1991.
In 1994, Bailey and Currie formed the electronica-oriented duo, Babble.
Between 2001 and 2015, Tom Bailey released several dub/electronica albums under the name International Observer.[1]
Tom Bailey performed Thompson Twins songs live for the first time in 27 years on August 17, 2014, at Temple Island Meadows, Henley-On-Thames, Oxfordshire for the Rewind Festival. [2]
Also in 2014, Tom Bailey took part in the Retro Futura Tour in the USA. He was billed under the moniker "Thompson Twins' Tom Bailey." The 2014 Retro Futura Tour also featured Howard Jones, Midge Ure, China Crisis, and Katrina Leskanich of Katrina and the Waves.
In 2016, Tom Bailey released a new solo single entitled "Come So Far." [3] Bailey also made a music video for "Come So Far." [4]
On April 25, 2017, the official Thompson Twins' Tom Bailey website announced that Bailey is currently recording his debut solo album and that he hopes to release the album in early 2018 [5].
In 1988 Bailey collaborated with Phil Thornalley, who worked frequently with the Thompson Twins, on Thornalley's only solo album, Swamp. Aside from playing instruments, Bailey also produced three tracks, remixed three tracks along with Thornalley and co-wrote the track "When I Get to Heaven".
In 1999 Bailey produced the New Zealand band Stellar, and in 1999 he won Record Producer of the Year in New Zealand for their debut album, Mix.
In 2002 Bailey became the figurehead for the dub project International Observer. Recent performances with 'Holiwater', a cinematic fusion of Indian classical music (Sarod- Vikash Maharaj), electronica (keyboards – Bailey) and video (film maker – Andrei Jewell), blur boundaries between art installation and performance. The band was formed to highlight issues of water pollution on the Ganges.
In 2010 Bailey and astronomer and visual artist José Francisco Salgado formed an audiovisual ensemble called Bailey-Salgado Project (BSP). BSP combines music with photography, video, and motion graphics to create multimedia works that have as subject the physical world. Their first work together, a short film entitled Sidereal Motion, was previewed in Bath, England in October 2010.
Bailey now resides in France with his second wife, artist Lauren Drescher.
A Product of ... (Participation) (1981)
Set (1982)
Quick Step and Side Kick (1983) (a.k.a. Side Kicks in North America, Japan)
Into the Gap (1984)
Here's to Future Days (1985)
Close to the Bone (1987)
Big Trash (1989)
Queer (1991)
The Stone (1994)
Ether (1996)
Come So Far (single) (2016)
TBA (2017)