Education

Dogus University

Years active

2008–present




Full Name

Tolgahan Sayisman

Born

December 17, 1981 (age 34) (

1981-12-17

)

Istanbul, Turkey

Occupation

Actor, model, TV Presenter

Movies and TV shows

Lale Devri, Ask Tutulmasi, Elveda Rumeli, Ask Geliyorum Demez, Macolar




Similar People

Selen Soyder, Amine Gulse, Almeda Abazi, Serenay Sarikaya, Burak Ozcivit




Profiles



Tolgahan sayisman turkish model actor
Tolgahan Sayisman (pronounced [ˈsajmʃman]; born December 18, 1980) is a Turkish actor, model and television host who was crowned Manhunt International 2005.
Contents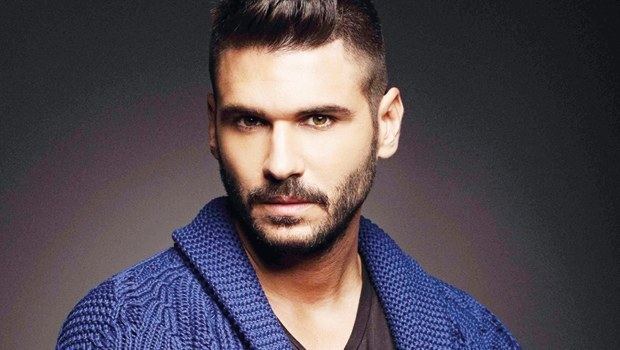 Kivanc tatlitug burak zcivit tolgahan sayisman and kenan imirzalioglu turkish actors
Early life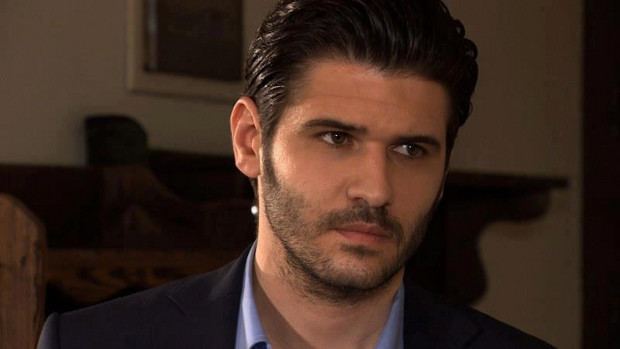 Sayisman was born into a Muslim family in Istanbul, Turkey. He graduated from Kadikoy Intas High School and Department of Administration of the Dogus University.
Career
Sayisman started his modeling at a very young age and become the winner of Manhunt International 2005, held in Busan, South Korea and hosted the Best Model Of the World 2004. As an actor, he has had roles in the TV series Esir Kalpler, Macolar and Dicle. Currently Sayisman is starring in the TV series Elveda Rumeli, one of the most popular TV series in Turkey, which have a lot of prizes like Ismail Dumbullu en iyi TV dizisi odulu 2008. Also he starred in the cinema film Ask Tutulmasi with Fahriye Evcen. In 2009 he acted in the Turkish film Ask Geliyorum Demez with Berguzar Korel. Both were directed by Murat Seker. His last TV series were Lale Devri in Fox TV along with selen soyder now and serenay sarikaya before the two were together and he had acted Cinar Ilgaz 2010-2014. In 2013 he acted in Turkish film Surgun with Saadet Aksoy which directed by Erol Ozlevi.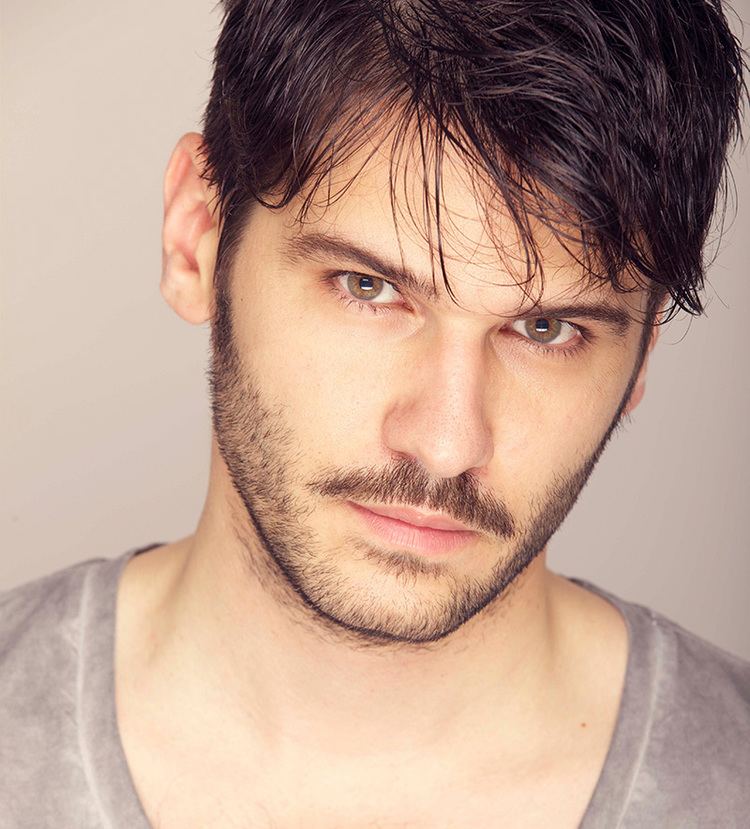 Filmography
Actor
2022
Barbaros Hayreddiin: Sultanin Fermani (TV Series)
as
Barbaros Hayreddin Pasa
2022
Barbaros Hayreddin: Sultanin Fermani (TV Movie)
2022
Aynasiz Haluk
as
Haluk / Efe
2020
Seref Sözü (TV Series)
as
Cihan Adabeyli
- Episode #1.4 (2020) - Cihan Adabeyli
- Episode #1.3 (2020) - Cihan Adabeyli
- Episode #1.2 (2020) - Cihan Adabeyli
- Episode #1.1 (2020) - Cihan Adabeyli
2019
Sampiyon (TV Series)
as
Firat Bölükbasi (Kafkas)
- 34. Bolum - Final (2020) - Firat Bölükbasi (Kafkas)
- 33. Bolum (2020) - Firat Bölükbasi (Kafkas)
- 32. Bolum (2020) - Firat Bölükbasi (Kafkas)
- 31. Bolum (2020) - Firat Bölükbasi (Kafkas)
- 30. Bolum (2020) - Firat Bölükbasi (Kafkas)
- 29. Bolum (2020) - Firat Bölükbasi (Kafkas)
- 28. Bolum (2020) - Firat Bölükbasi (Kafkas)
- 27. Bolum (2020) - Firat Bölükbasi (Kafkas)
- 26. Bolum (2020) - Firat Bölükbasi (Kafkas)
- 25. Bolum (2020) - Firat Bölükbasi (Kafkas)
- 24. Bolum (2020) - Firat Bölükbasi (Kafkas)
- 23. Bolum (2020) - Firat Bölükbasi (Kafkas)
- 22. Bolum (2020) - Firat Bölükbasi (Kafkas)
- 21. Bolum (2020) - Firat Bölükbasi (Kafkas)
- 20. Bolum (2020) - Firat Bölükbasi (Kafkas)
- 19. Bolum (2020) - Firat Bölükbasi (Kafkas)
- 18. Bolum (2020) - Firat Bölükbasi (Kafkas)
- 17. Bolum (2020) - Firat Bölükbasi (Kafkas)
- 16. Bolum (2020) - Firat Bölükbasi (Kafkas)
- 15. Bolum (2020) - Firat Bölükbasi (Kafkas)
- 14. Bolum (2019) - Firat Bölükbasi (Kafkas)
- 13. Bolum (2019) - Firat Bölükbasi (Kafkas)
- 12. Bolum (2019) - Firat Bölükbasi (Kafkas)
- 11. Bolum (2019) - Firat Bölükbasi (Kafkas)
- 10. Bolum (2019) - Firat Bölükbasi (Kafkas)
- 9. Bolum (2019) - Firat Bölükbasi (Kafkas)
- 8. Bolum (2019) - Firat Bölükbasi (Kafkas)
- 7. Bolum (2019) - Firat Bölükbasi (Kafkas)
- 6. Bolum (2019) - Firat Bölükbasi (Kafkas)
- 5. Bolum (2019) - Firat Bölükbasi (Kafkas)
- 4. Bolum (2019) - Firat Bölükbasi (Kafkas)
- 3. Bolum (2019) - Firat Bölükbasi (Kafkas)
- 2. Bolum (2019) - Firat Bölükbasi (Kafkas)
- 1. Bolum (2019) - Firat Bölükbasi (Kafkas)
2018
One Hope Enough (TV Series)
as
Yilmaz Karabey
- Final (2018) - Yilmaz Karabey
- Episode #1.5 (2018) - Yilmaz Karabey
- Episode #1.4 (2018) - Yilmaz Karabey
- Episode #1.3 (2018) - Yilmaz Karabey
- Episode #1.2 (2018) - Yilmaz Karabey
- Episode #1.1 (2018) - Yilmaz Karabey
2017
Black Pearl (TV Series)
as
Kenan
2015
Never Give Up (TV Series)
as
Yigit Kozan
2016
Bizans Oyunlari: Geym of Bizans
as
Adonis
2010
The Tulip Age (TV Series)
as
Çinar Ilgaz
- Final (2012) - Çinar Ilgaz
- Sezon Finali (2011) - Çinar Ilgaz
2011
Love Is in the Air (TV Series)
as
Cinar Ilgaz
- Episode #2.7 (2011) - Cinar Ilgaz
- Episode #2.6 (2011) - Cinar Ilgaz
- Episode #2.5 (2011) - Cinar Ilgaz
- Episode #2.4 (2011) - Cinar Ilgaz
- Episode #2.3 (2011) - Cinar Ilgaz
- Episode #2.2 (2011) - Cinar Ilgaz
- Episode #2.1 (2011) - Cinar Ilgaz
- Episode #1.27 (2011) - Cinar Ilgaz
2009
Ask Geliyorum Demez
as
Ali Tanriverdi
2007
Elveda Rumeli (TV Series)
as
Tibbiyeli Mustafa
2008
Hepsi Bir (TV Series)
- Episode #1.45 (2008)
2008
Daydreaming (TV Series)
- 3, 2, 1, Kayit (2008)
2007
Dicle (TV Series)
as
Ferhat
2006
Maçolar (TV Series)
as
Tuncay
2006
Esir Kalpler (TV Mini Series)
as
Levent Ertekin
Producer
-
Limit (TV Series) (producer)
2022
Aynasiz Haluk (producer)
Self
2022
40 (TV Series)
as
Self - Guest
- Episode #5.2 (2022) - Self - Guest
2020
Uykusuzlar Kulübü (TV Series)
as
Self
- Episode #2.17 (2020) - Self
2019
Cengiz Semercioglu ile Bu Gece (TV Series)
as
Self
- Episode #1.1 (2019) - Self
2015
Ömür Gedik Youtube Interview (TV Mini Series)
as
Self (2015)
2013
3 Adam (TV Series)
as
Self
2010
Kürsat Basar'la (TV Series)
as
Self - Guest
- Episode #1.2 (2010) - Self - Guest
2009
Medya Krali (TV Series)
as
Self
- Episode dated 15 November 2009 (2009) - Self
1996
Beyaz Show (TV Series)
as
Self (2017)
References
Tolgahan Sayisman Wikipedia
(Text) CC BY-SA