TV shows

World Extreme Cagefighting

Profiles



Todd Harris is a play-by-play announcer for NBC Sports and the NBC Sports Network.
Contents
Prior to that he was a play-by-play announcer for ESPNU college football coverage and Ultimate Fighting Championship airing on Versus. He also did play-by-play for college football on the MountainWest Sports Network and the CBS Sports Network as well as college basketball for the ESPN networks and the CBS Sports Network. He calls college football and basketball for the NBC Sports Network.
Prior to those duties, he was the lead play-by-play announcer for ABC and ESPN's coverage of the Indy Racing League's IndyCar Series. He has also called motocross, supercross, and X Games coverage on ESPN, and has been the lead announcer for the World's Strongest Man competition. In 2013, Harris was the chief play by play announcer for the 34th Americas Cup, televised on NBC and NBC Sports.
Voice-over with Greg & Shep: Todd Harris
Biography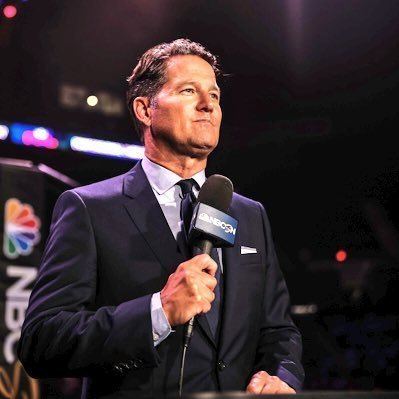 Todd Harris is one of a very few announcers who has worked for ABC, CBS, ESPN, FOX and NBC. Harris has recently been added to NBC Sports coverage of the Dew tour, both Summer and Winter and the NBC family of networks winter sports coverage. He now resides in Northern Utah with his wife and five children.Todd Harris signed a new contract with NBC for the next 4 years. He has become a utility announcer for NBC and the NBC Sports Network. Management has used him on so many different projects that his versatility has made him a favorite. He will be the main pxp announcer for the Worlds Series of Fighting, The networks coverage of the 2013 Americas Cup in San Francisco bay. Harris will also be the new host of the Tour de France while maintaining his roles as host of The Dew Action Sports Tour and will be used as a college football and college basketball play by play announcer. Harris is also in the networks plans for their Olympic coverage in both Sochi in 2014 and Rio in 2016.
Early life and career
In the past, Harris' duties at other networks have included covering the NBA playoffs for TNT, and being a commentator for NBC's special high-definition coverage of the 2002 Winter Olympics in Salt Lake City, Utah. Harris has now been popping up on NBC after his stellar showing at the Vancouver games. After he and Jonny Mosely were the best announce team for NBC, Harris is the new host of the Dew Action Sports tour for NBC Sports as well as the World of Adventure Sports and will host all of NBC's freestyle skiing and snowboarding for the next few years. Harris was also a part of NBC's coverage of the London Olympic Games in 2012, covering the track cycling events.
Harris is a 1990 graduate of Brigham Young University, graduating with honors with a major of Broadcast Journalism. He is a Southern California native but grew up in Portland, Oregon where he was a standout high school athlete. He began his broadcasting career as a weekend anchor/reporter for WBKO-TV in Bowling Green, KY.
IRL career
In 2004, Harris began his involvement with ABC and ESPN's coverage of the IRL. He was assigned to be a pit reporter for their IndyCar Series coverage after joining the network for motocross and X Games BMX coverage.
In 2005, Harris was promoted to be ABC and ESPN's new lap-by-lap announcer of the IRL, replacing Paul Page. Other race fans believe Disney has made bad calls with announcers, first with Bob Jenkins leaving the network after the 2003 season, and also with pit reporters Jack Arute, Jr., son of the Stafford (CT) Motor Speedway owner, and Jerry Punch, who substituted for Jenkins frequently on NASCAR broadcasts in the late 1990s, including Dale Earnhardt, Sr.'s last NASCAR win in 2000, whom some believed should have taken the role of lap-by-lap.
ESPN keeps Harris for other work
Harris did not return to the IRL booth in 2006. Brian Kenny had been rumored to return to the booth, but it was announced that veteran Marty Reid would fill the position, with Rusty Wallace joining the booth to make it a three-man booth. Harris would return to the ESPN college football sideline reporting in 2006, joining veteran play-by-play man Gary Thorne and analyst Andre Ware. Then covered horse racing in 2006.
He is perhaps best known for his years on ABC with legendary voice Keith Jackson and Dan Fouts. Harris was the always hustling sideline reporter and it was evident that both Jackson and Fouts liked having him on the field. It was thought that Harris would be an heir apparent to Jackson's spot in the Pac-10 until ABC was merged with ESPN and Bristol management decided not to give Harris further high profile games opting for women on the field on all of their college football and basketball games. Harris was also a regular for 2 years on the IRL series but again was removed after the ABC Sports deconstruction and now Marty Reid is the voice of IRL coverage.
Both conversations can be found on this page. Harris' is listed fourth, Zipay's right below. However, you must have a subscription to listen.
References
Todd Harris Wikipedia
(Text) CC BY-SA