India




Rajasthan





Hindi




Tonk





Todaraisingh is a city and a municipality in Tonk district in the Indian state of Rajasthan.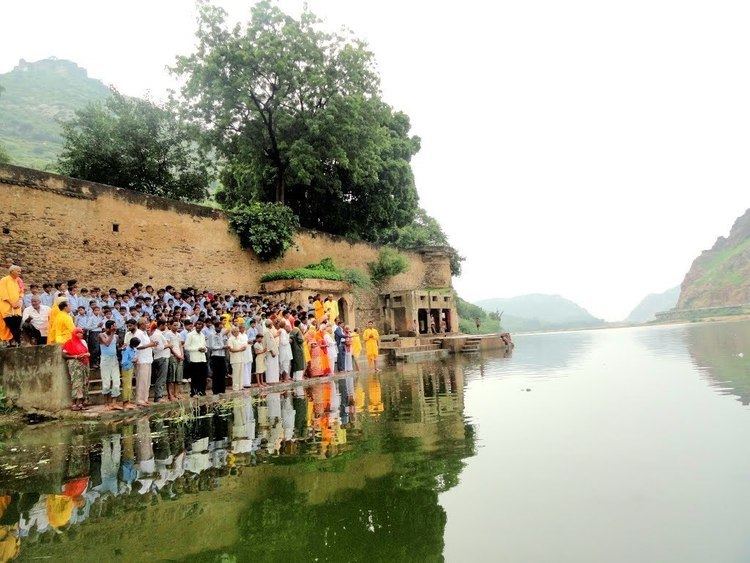 As of 2001 India census, Todaraisingh had a population of 21,203. Males constitute 52% of the population and females 48%. Todaraisingh has an average literacy rate of 57%, lower than the national average of 59.5%: male literacy is 70%, and female literacy is 42%. In Todaraisingh, 18% of the population is under 6 years of age.
In Todaraisingh, there are 10 historic temples, including the temple of Shree Adinath Bhagwan, which holds very old idol of Adinath bhagwan. Todaraisingh is historical place and has almost 300 years old Palace & other histotic monuments. It is known for four things- Ghatti (used in flour mill), Patti (use in building, houses), Bawdi (small well) & Dawdi ("Beautiful girls"). In ancient time It was as good as other big regional powers.
Todaraisingh city is historical place - Shree kileshwar mahadev, Pipaji gupha, aam sagar, naharsingh mata, budh sagar etc. Surrounded by hills, the town of Toda Raisingh is situated in Tonk district. It is an ancient town of archaeological significance. In earlier times, it was also known as Takshak giri Takshakagadha or Takshakpur, Todapattan, Ishtikapur, etc. Founded by the Nagas in or around 4th century, this town was also ruled by Yuhilas of Chatsu and Chauhans of Ajmer. In 15th & 16th centuries. The town got its present name from Rail Singh Sisodia, the ruler of this place. He was a Mughal 'Mansoobdar' during the reign of Shahjahan. Toda Rai Singh has a number of places of tourist interest. Among them are - Shree kileshwar mahadev, Naharsingh mata, Aam sagar, Budh sagar, Sant pipa ji ki gupha, Kushal Bag, Hadi Rani Ki Baori (kund), Raja Rai Singh's Mahal, Isar Baori, Bhopat Baori and temples of Kalyanji, Raghoraiji, Gopinathji, Govinddeoji, etc. Bijolia inscription of V.E. 1226 suggests that Toda Rai Singh was a popular centre of Jaini. Hathi- Bhata Hathi Bhata mean Stone elephant is an attraction for tourists in Tonk district. Situated at 30 km on Tonk- Sawai Madhopur Road from Tonk it is carved from a single stone and bigger than real elephant.
Todaraisingh Wikipedia