Tlapalizquixochtzin was an Aztec noblewoman and Queen regnant of the Aztec city of Ecatepec. She was also a Queen consort or Empress of Tenochtitlan.
Contents
Family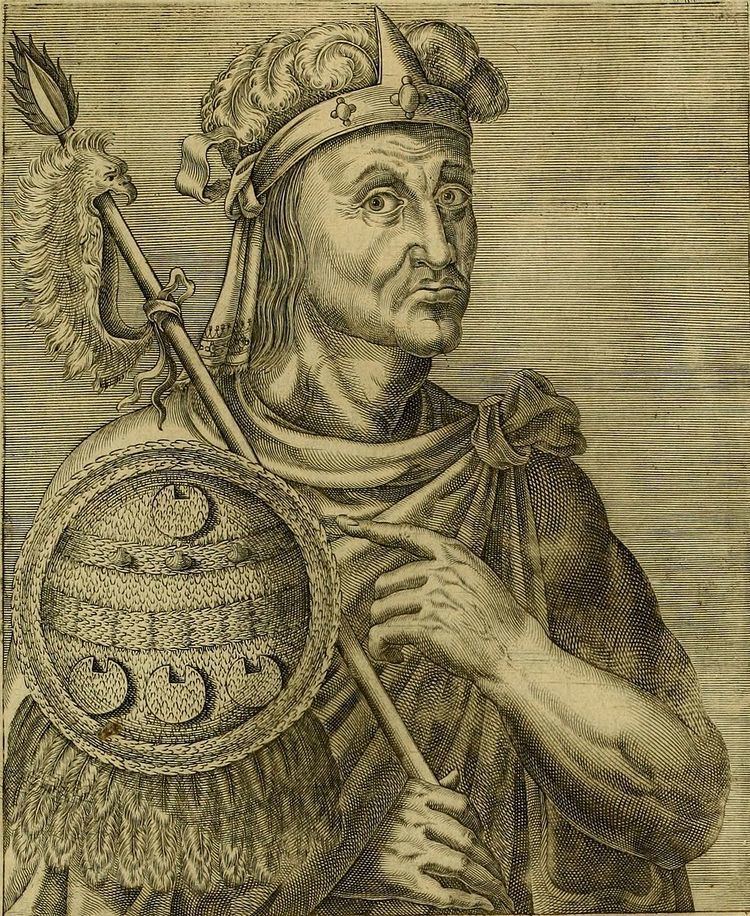 She was born as a Princess – daughter of Prince Matlaccoatzin and thus a granddaughter of King Chimalpilli I and sister of Princess Tlacuilolxochtzin.
Tlacuilolxochtzin married Aztec emperor Moctezuma II (c. 1466 – June 1520). Their daughter was Doña Francisca de Moctezuma.
Her nephew was King Diego de Alvarado Huanitzin.
References
Tlapalizquixochtzin Wikipedia
(Text) CC BY-SA