Country of origin

FranceItaly

Original network

France 3Canal J

Production company(s)

ZepRaiMoonscoop

Original release

2001 – present



Titeuf (known sometimes as Tootuff in English) is a Swiss comic series created by Zep in 1992, which was adapted into a 2001 animated TV series and a 2011 film of the same name. It also appears in the dedicated Franco-Belgian comics magazine Tchô!.
Contents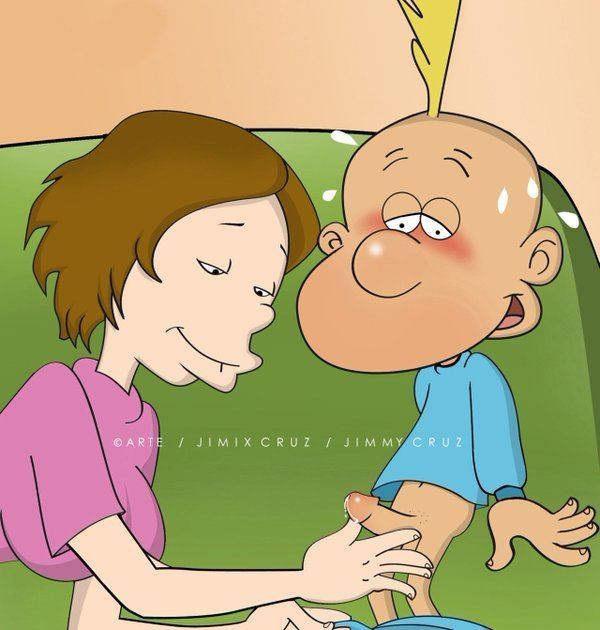 Publication history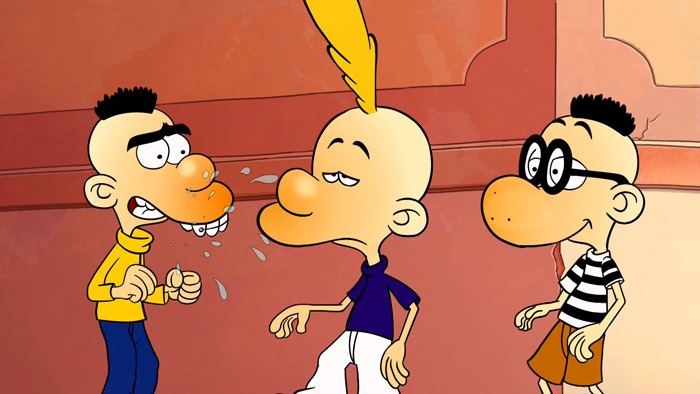 Titeuf was initially published in the fanzine Sauve qui peut ("Run for your lives") and noticed by Glénat executive Jean-Claude Camano. Zep joined Glénat in 1992 and Titeuf eventually became one of France's most popular comics. The first Titeuf book Dieu, le sexe et les bretelles (God, Sex And Suspenders) appeared in 1993 and sold only a few thousand copies, but the subsequent books gradually won over a colossal readership, and the series is now considered the greatest moneymaker in the French comics market. The series was adapted into an Italian-French animated TV series in 2001, initially broadcast on Canal J. By 2008, Titeuf was the comic series with by far the largest publication in France, with over 1.8 million copies per year, three times the number of the second most popular series.
Characters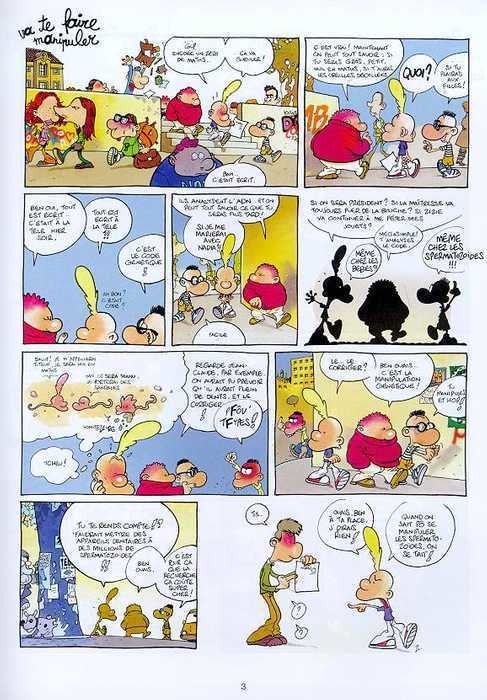 Titeuf: the main character. He's an 8-year-old boy with a blonde cowlick. His best friend is Manu.
Roger: Titeuf's father. He's 35 years old.
Anne-Mathilde: Titeuf's mother. She's 33 years old. She wears a black turtleneck and a pair of tan pants.
Zizie: Titeuf's 1-year-old little sister. She first appears in the seventh book.
Aunt Monica: Titeuf's aunt. She's a blonde-haired woman, and she first appears in the second book.
Julie: Titeuf's redheaded cousin. She first appears in the fourth book.
English translation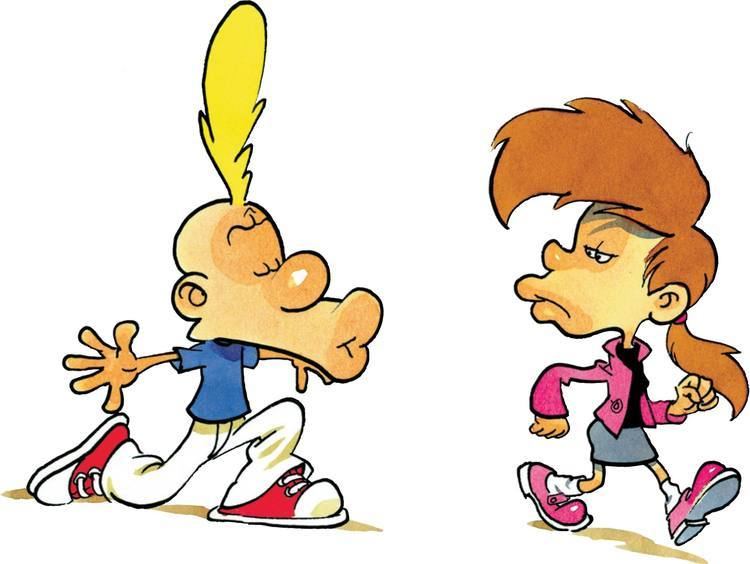 Translated as Tootuff, it appeared for a short while during 2005 in The Dandy comic in the UK. It is also a cartoon on GMTV's Toonattik and Action Stations slots, first transmitted on Jetix UK in August 2005.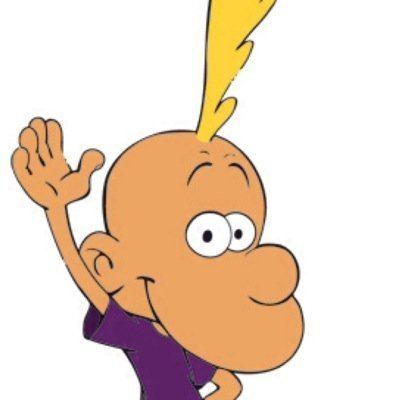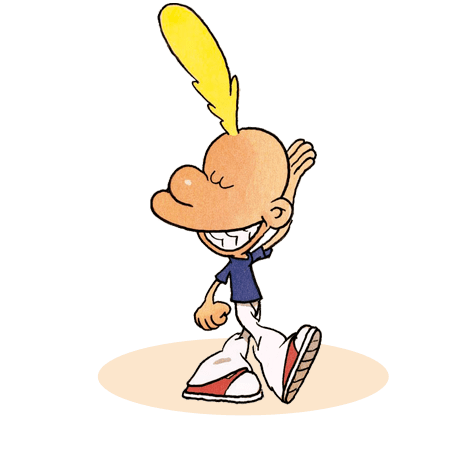 References
Titeuf Wikipedia
(Text) CC BY-SA