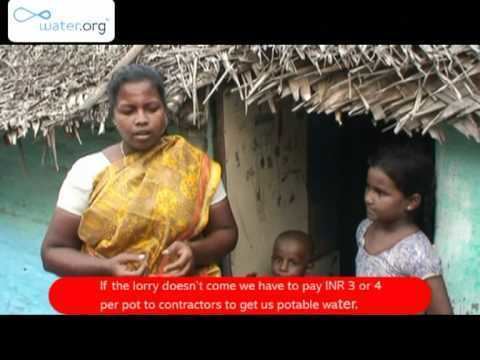 Thiruvottiyur was widely inhabited even before Chennai was formed. Thiruvottiyur is home to the ancient Thyagaraja Temple,Thiruvottiyur (It is one of the Paadal Petra Sthalangal and amongst the great Shiva Temples of Tamil Nadu and Ambal vadivudaiyamman also well known sakthi temple, and it is the one of the famous temple among Thiruvudai amman, Vaduvidai amman and kodivudai ammmans and here famous 10 days festival will be celebrated for this Amman during the Navarathiri days) One of The Great saint Pattinathar Temple also Situated Here. An Interesting Story About the Saint is that once upon a time He had a Sugarcane awarded by Lord siva with a Special Information of that where the Sugarcane Starts taste sweet that is the place of Lord, By searching of the place Pattinathar Roaming many placed while he reached this area the sugarcane starts sweet so that Pattnathar Swamigal Reside up to is Samathi period. This temple was visited by many saints and poets like Appar, Sundarar, Gnana Sambandhar, Thyagayyar, Vallalar, Valmiki, Kambar, Adi Shankara etc. Kamba Ramayanam was composed here at Thyagaraja Swamy Vadivudaiamman Temple, before it was recited at Sri Rangam, Trichy.
Tiruvottiyur is located at 13.16°N 80.3°E / 13.16; 80.3. It is an esplanade located on the shores of Bay of Bengal. The sea encroachment was a major problem for the fishermen before building of Groynes was started in 2004. The groynes, put up over a length of 4 km, vary in length from 165–300 metres each. Their height is four meters above the mean sea level. After a few years some acres have been reclaimed with the formation of a beach as predicted.
According to 2011 census, Tiruvottiyur had a population of 249,446 with a sex-ratio of 991 females for every 1,000 males, much above the national average of 929. A total of 26,903 were under the age of six, constituting 13,782 males and 13,121 females. Scheduled Castes and Scheduled Tribes accounted for 14.16% and .2% of the population respectively. The average literacy of the town was 79.03%, compared to the national average of 72.99%. The town had a total of 63862 households. There were a total of 94,000 workers, comprising 451 cultivators, 509 main agricultural labourers, 1,568 in house hold industries, 78,522 other workers, 12,950 marginal workers, 163 marginal cultivators, 136 marginal agricultural labourers, 612 marginal workers in household industries and 12,039 other marginal workers. As per the religious census of 2011, Tiruvottiyur had 83.7% Hindus, 6.93% Muslims, 8.56% Christians, 0.07% Sikhs, 0.04% Buddhists, 0.15% Jains, 0.52% following other religions and 0.03% following no religion or did not indicate any religious preference.
During 2001-2011, the population of Tiruvottiyur rose to 248,059, registering a decadal growth of 17 percent.
Thiruvottiyur is one of the heavily populated locations in Chennai. It is a very active locality as it is surrounded by huge industrial establishments namely Royal Enfield Motors, Greaves Cotton LTD,CPCL,SRF, Ashok leyland,Ennore foundries, ETPS and many more. Also the city is supported by numerous small scale industries. A majority of the city's population are reliant on these industries for their daily labor. Apart from industries the other primary source of income for the people is business. The fishing industry is also huge.
The city has basically all the facilities like police station, post office, railway station, bus terminus and a magistrate court. Entertainment in the city is not well developed compared to other parts of Chennai. Lots of theatres have been converted to real estate properties and only two are operational. Thiruvottiyur is well known for its food. There are lots of hotels, restaurants and small food stalls distributed across the place. There is also a small park with a swimming pool as a part of entertainment.
The city is also known for its marriage halls. The city is supported by a huge vegetable and meat market for daily grocery needs and super markets. Thiruvottiyur is considered as one of the economical housing zones in Chennai. The city is slowly developing in par with rest of the localities in Chennai. A corporation park near ajax bus stand is ready for opening.
Thiruvottiyur MTC Bus Depot was formed in 1975 in Ajax. There are buses operated from here to all over Chennai and also a few limited services which run to various parts of the Tamil Nadu state. There is a bus available to Parrys corner for every 10 minutes through different routes. Also this part of the city is supported by a good amount of auto rickshaws and share autos. Due to the delayed road widening project, traffic congestion is common in Theradi during peak hours.
Thiruvottriyur is located at the Chennai Central – Gummidipoondi suburban line of Chennai. The number of train services on this route are quite frequent. The blue line of Chennai Metro is extended upto Wimco Nagar in Thiruvottriyur is under construction. Thiruvottriyur has two rail stations, one at Thiruvottriyur and the other at Wimco nagar.
Vadivudaiamman Temple
Srinivasa Perumal Temple
Pattinathar Thirukovil
Sri Muthu Krishna Swami Madam
Varadharaja Perumal Temple
Kattu ponniamman Temple
Ponniyamman koil ( near ajax bus stand)
Ellaiyamman koil (next to vadivudaiyamman koil)
Thiruvottriyur assembly constituency is part of Chennai North (Lok Sabha constituency). It is one of the biggest area in the Chennai-North Lok Sabha constituency.
List of Member of Legislative Assembly(MLA)'s from Thiruvottiyur: