Tiptur is a Taluk and sub-divisional headquarters in Tumkur District,Karnataka. It is situated along Bangalore-Honnavar National Highway No. 206 at a distance of 142 km from the state capital Bangalore.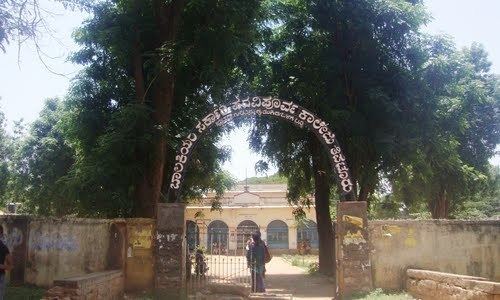 It has a population of 59,543 of which 29,949 are males while 29,594 are femalesas per report released by Census India 2011. Population of Children with age of 0-6 is 5911 which is 9.93 % of total population of Tiptur (CMC). In Tiptur City Municipal Council, Female Sex Ratio is of 988 against state average of 973. Moreover Child Sex Ratio in Tiptur is around 947 compared to Karnataka state average of 948. Literacy rate of Tiptur city is 88.30 % higher than state average of 75.36 %. In Tiptur, Male literacy is around 91.72 % while female literacy rate is 84.86 %.
The City Municipal Council (CMC) has 31 wards and equal number of councilors. Tiptur City Municipal Council (CMC) stretches to an area of 11.6 km2. Tiptur city is famous for coconut and it is having one of the biggest Copra market in Karnataka. Tiptur is the most improved taluk in Tumkur district.
Hindu 80.06%
Muslim 14.89%
Christian 0.67%
Sikh 0.04%
Buddhist 0.05%
Jain 0.48%
Not Stated 0.81%
Tiptur has supposedly got its name from the word 'Tipatala' which means dried coconut/copra. it is an appropriate name to the town given that the surrounding region is employed in the commercial production of dried coconut/copra in a very large scale. Tiptur was historically a part of Honnavalli, a village headquarter 10 miles north west of Tiptur in Tumkur District. Honnavalli was the taluk headquarters until 1886. The history of the village dates back to eleventh century. It was built by Someswara Raaya, who belonged to the Harnahalli Nayak family. The legend goes that 'Honnu Amma', the family deity of the Paalegaar, appeared in a dream and directed him to build a model village in her name. Even today 'Honnavalli Amma' is the village goddess.
Tiptur is situated at 13°15′23″N 76°28′40″E. It is about 73 km (45 mi) west of Tumkur on the NH 206 and on the Bangalore-Miraj railway line and about 141 km (88 mi) north-west of Bangalore city. It has an average elevation of 861 metres (2,825 ft). The temperatures in summer is 34 °C (93 °F) and in winter is 20 °C (68 °F).
According to census of India (2011), Tiptur has a population of 82,043. Males constitute 51% of the population and females 49%. Tiptur has an average literacy rate of 74%, higher than the national average of 59.5%: male literacy is 79%, and female literacy is 69%. In Tiptur, 11% of the population is under 6 years of age.
Tiptur has an Agricultural Produce Market Committee (APMC) market. Auctions are held every Wednesday and Saturday. Farmers from nearby Taluks, Villages and even as far as Channarayapatna carry their copra to the market for auction. There are several Copra Desiccated Powder Industries who in turn export their products all across India and some Export out of India.
Coconut traders from the Tiptur market have supplied copra throughout the world.
1 Shree SIDDARAMESHWARA POLYTECHNIC, run under the patranage of Shree shree shree Guruparadeshikendra Swamiji keregodi Rangapur Mutt. 2 Kalpataru Vidya Samsthe played a key role in catering to the needs of learners in and around Tiptur. Kalpataru College, which came to light in 1962 with a meager strength of 277 students went on growing from strength to strength until 1982 when it got bifurcated into Kalpataru Science College and Pallagatti Adavappa Arts and Commerce College, for conveniences of administration.
Kalpataru Vidya Samsthe is running the following institutions.
Kalpataru Institute of Technology (ESTD. 1986). Kalpataru College of Education (B.ED. COLLEGE) [ESTD. - 2004] Pallagatti Adavappa Arts & Commerce College Kalpataru Science First Grade College Kalpataru Pre-University College Kalpataru Montessori School. Kalpataru Central School Study Centre - Karnataka State Open University