Gaines was born in Portland, Oregon into a German family, whose ancestry was that of the Volga Germans. When Gaines was four years old, he and his family moved to Arcadia, California where he eventually attended Arcadia High School. When he was young, he was bullied by classmates at school because of his unique and often mispronounced last name, Hagelganz, and for being the son of the pastor of Arcadia Presbyterian Church. He later adopted the stage name, Gaines, in the likeness of his uncles, Reuben, a radio announcer, and Ronnie, a jazz nightclub performer, who also used the name professionally.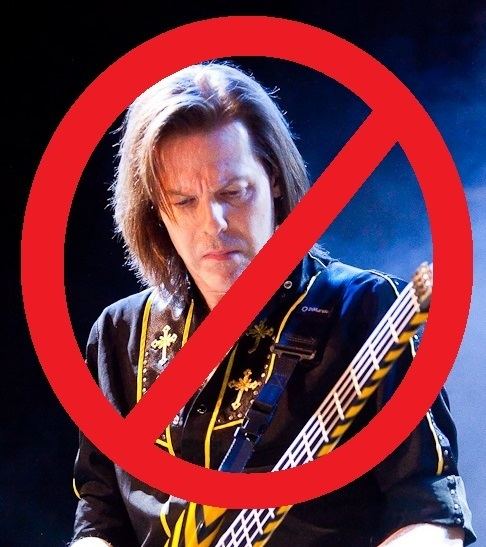 After Arcadia High School, Gaines joined the band, Stormer, with whom he recorded a demo and toured extensively in Los Angeles and Hollywood 's Sunset Strip.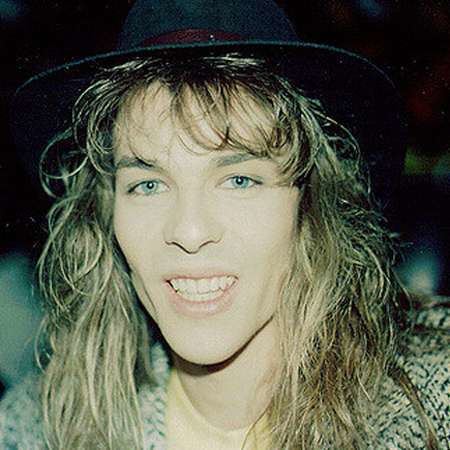 At the time Gaines joined Stormer, they had already been a popular band for 10 years in the Los Angeles area. The lineup, at the time, consisted of Tom Hardy on vocals, Steve Hall on drums, Stephan Shawn on guitar, keys and vocals, and Donny Simmons on Lead guitar and vocals.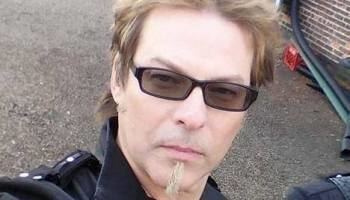 In an interview regarding Stormer, Gaines recalled, "We signed a deal with an indie label called Rockwoodz music out of Phoenix, Arizona and they put us in the studio to record an album and a Christmas single. Well the single was the only thing that ever made it to vinyl and 500 singles were sent out all over the US to radio. We got some good reviews for the single in some trade magazines but nothing ever happened with the band. For whatever reason Rockwoodz went belly up and the album was never released. We did some small tours around the southwest but eventually I was to leave the group."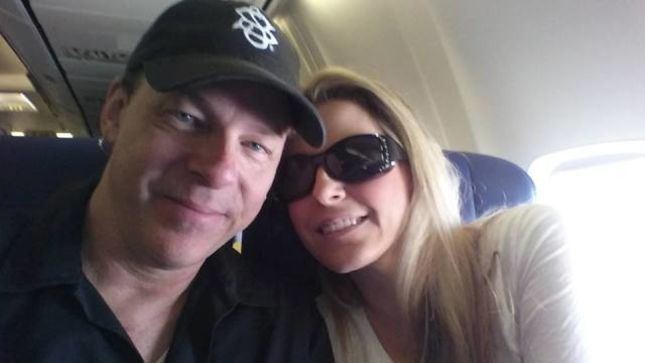 In 2008, when asked if the demos will be remastered and made public, Gaines replied, "I doubt if anyone can find the Masters. We are talking of having a Stormer reunion in the near future. We may decide to record it." Gaines occasionally collaborated with Donny Simmons and Tom Hardy when he was not working with Stryper.
Being a Sunset Strip regular, Gaines joined up with Michael Sweet, Robert Sweet and Oz Fox in 1983 who had already formed Roxx Regime, which would be later changed to Stryper. Gaines quickly rounded out the quartet's sound with his bass, background vocals and keyboard skills. Gaines recorded the band's debut EP The Yellow and Black Attack and their follow up full-length album Soldiers Under Command in 1985.
Gaines briefly left the band during the pre-production period of the band's platinum selling album To Hell with the Devil but rejoined the band after the sessions were concluded in order to tour. Gaines did not play on the band's follow up In God We Trust but did tour in support of the album.
Gaines contributions to the band's next release Against the Law were evident in his playing on the release but he did not play on the band's cover of Earth, Wind & Fire's "Shining Star" (The track was recorded by Randy Jackson).
With Stryper, Gaines has contributed to 17 album releases, including, live performances and studio albums. Soldiers Under Command was certified gold and To Hell with the Devil was certified platinum.
After Stryper, Gaines played in Rex Carroll's project King James, along with Stryper alum Robert Sweet. He recorded with Tourniquet on their Crawl to China release as well. Afterward he formed SinDizzy with former Stryper guitarist Oz Fox, and released one album, He's Not Dead.
Gaines' involvement in SinDizzy with Fox which lead to a partial Stryper reunion in 1999 at a concert in Puerto Rico where both Sindizzy and Stryper frontman Michael Sweet were invited. Later, all former bandmates played a show in Central America, which led to a full-blown reunion later in 2000. These appearances led to a 2003 reunion tour and a new release, 7. Gaines spent April and May 2007 supporting Richard Marx on bass, touring the U.S., Dominican Republic, and Trinidad. August 15, 2008 Gaines was on stage with Tourniquet at the Flevo Festival.
In the fall of 2009 Gaines released his first solo effort entitled Breakfast @ Timothy's.
On September 6, 2011, Gaines began endorsing Overture Guitars with a signature model, the Overture Stronghold TG Bass.