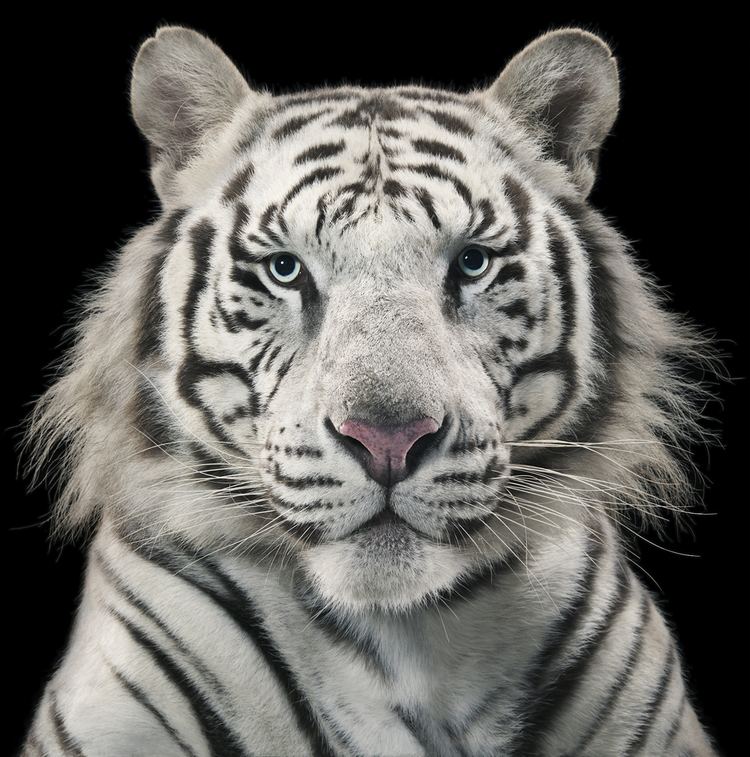 Tim Flach studied Communications Design at the North East London Polytechnic (1977–1980) and then Photography and Painted Structures at Saint Martin's School of Art (1982–1983). He soon began to attract commissions and was working independently from 1983 and has since then contributed to the likes of National Geographic, Smithsonian Magazine, The Sunday Times, The New York Times and New Scientist. His fine art prints are represented in London by the Osborne Samuel Gallery.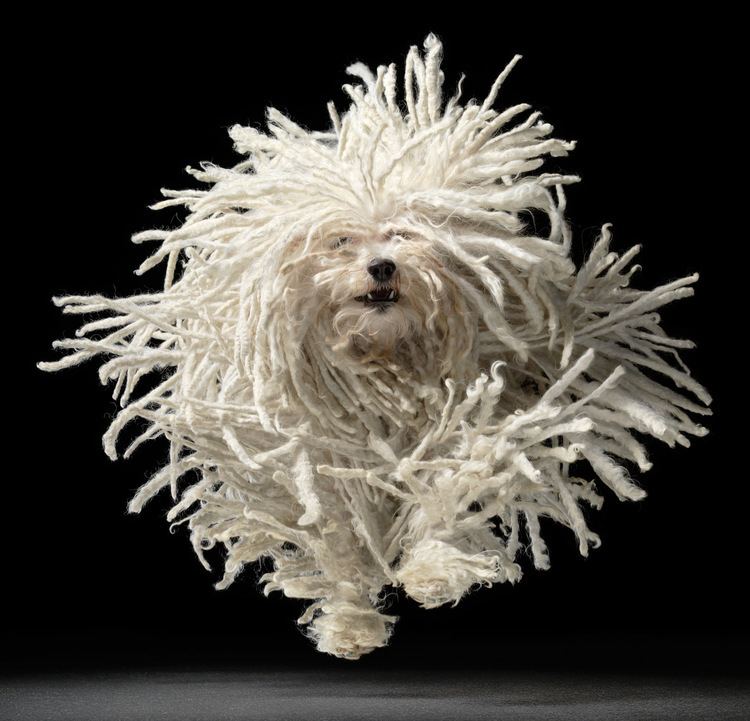 Flach's work has increasingly focused on animals, ranging widely across species but united by a distinctive style that is derived from his concerns with anthropomorphism and anthropocentrism. His interests lie in the way 'We shape animals, and we shape their meaning. Whether genetically, as with the featherless chicken of my photograph, or with the symbolism that gives a special significance to a dove but dismisses a London pigeon as a flying rat.' He states that his images 'aim to illuminate … the relationships between human and non human animals – to make an enquiry into how these relationships occupy anthropocentric space within the contexts of ethics, history, science and politics.' Flach's images have been described as a system for thinking, constructed and questioned by animal imagery: "Nobel Prize-winner author Elias Canetti penned an aphorism that could easily be applied to Flach – a person who 'thinks in animals as others think in concepts'."

Flach's often abstract photographic style has been described as "the perfect antithesis to anthropomorphism". "Flach employs the artistic technique of defamiliarization in many of his studio portraits, creating deliberately ambiguous close-ups, which present the subject at unusual angles in order to provoke questions from the viewer." Surrounding many of these images, like a filter or a screen, is a sense of exploring the concept of Umwelt – the unique way of reading the physical environment that each species inevitably has. Flach's inquiry is at once highly intellectual, subtly political, and at the same time charmingly visual. There are multiple agendas being explored that confront us with our behaviour in and around other living things.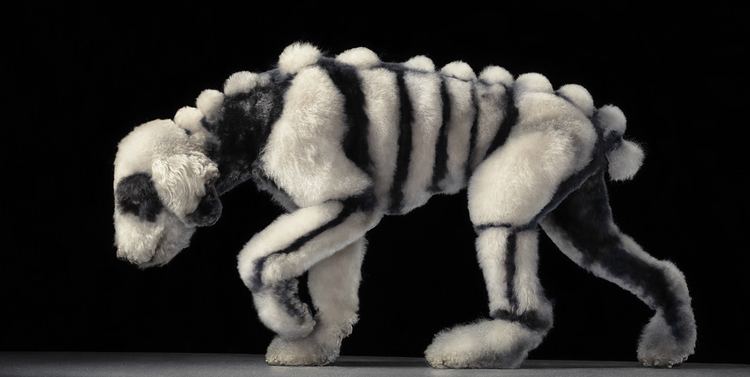 Evolution, 2013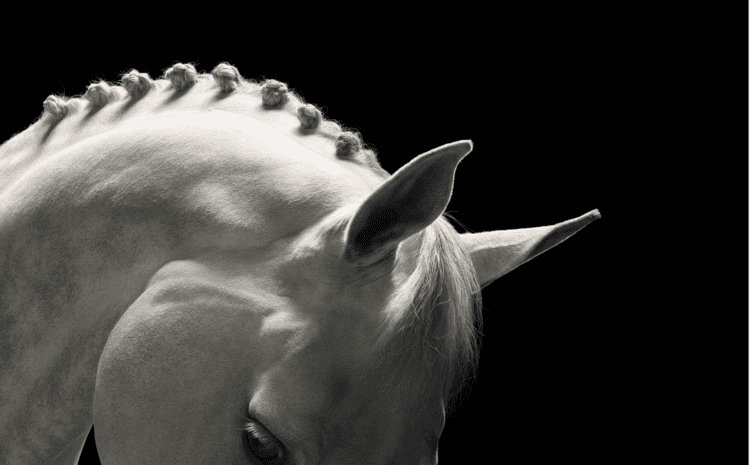 Evolution is a collection of Flach's photography over the past fifteen years, and is an overview of the many ideas he has explored during his career.'Flach's photos show great respect for animals, nature and, if you like, creation in its entirety' He is interested in using animals as 'biological objects', not framing them in the traditional confines in which a photograph of an animal is placed, and asks, what do these animals represent to us?, and how do we know and understand animals?, stating that 'Nature's blueprint is very different from what we humans make of it.'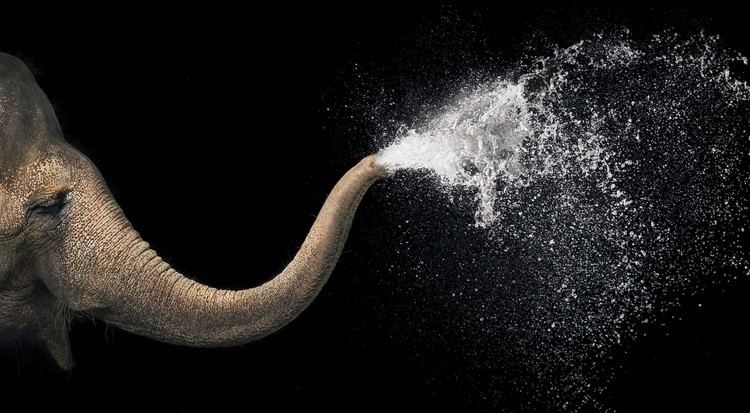 More Than Human, 2012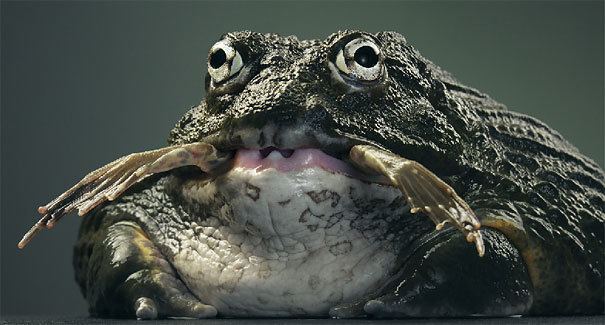 More Than Human, is a photographic exploration of animal species ranging from mammals to marine creatures to insects. By removing the creatures from their natural environments, and shooting in a minimal studio setting, the images take on a curiously 'portrait-like'appearance, usually distinct to humans. Essays by author and creative director Lewis Blackwell and the foreword by Flach, explore the idiosyncrasies of particular creatures as well as pertinent ethical, political, cultural and scientific issues surrounding the relationships between human and non-human animals.
Dogs Gods, 2010
Flach's second book is a study of canines. It focuses on the diversity of dog breeds, revealing how their forms and capabilities provide a mirror to human development and identity over millions of years. Ahead of publication, The Economist's Intelligent Life magazine ran a 12-page feature, noting how the images were in part a visual exploration of research into sensation and perception, such as the work of neuroscientist Morton L. Kringelbach. The article said "Flach's bestiary, apparently so self-contained and stylised, often reveals unexpected layers of meaning."
Equus, 2008
Equus, is a comprehensive photographic study of equus: "the family of animals: that goes from Ass to Zebra, but is mostly Horses" The studies in Equus fall into three categories; the first contains a range of close-up studio portraits, the second explores how location has played a part in shaping the horse, and the third examines the myriad ways humanity has shaped the horse.
Selected Solo Exhibitions
2015 Retina, Scottish International Photography Festival, Edinburgh, Scotland
2014 More Than Human, International Tashkent Photo Biennial, National Gallery of Art, Tashkent, Uzbekistan
2014 Equus, L'Abbaye de L'Epau, Normandy, France
2014 More Than Human, Kyotographie International Photography Festival, Shima Gallery, Kyoto Japan
2013 More Than Human, 'Inauguration', Opiom Gallery, France
2012 More Than Human II, Osborne Samuel Gallery, London, England
2011 More Than Human, Osborne Samuel Gallery, London, England
2011 Equus, 11th Pingyao International Photography Festival, China
2011 Equus II, Chevaux du Monde festival, a Galerie des Colonnes du Palais Impérial de Compiègne, France
2011 Dogs Gods, Lucy Bell Fine Arts, St Leonards, England
2011 Dogs Gods, Dubinsky Fine Arts, Zurich, Switzerland
2011 Dogs Gods, Bailly Contemporain, Paris, France
2011 Dogs Gods, Fotoloft Gallery, Moscow, Russia
2010 Dogs Gods, Osborne Samuel Gallery, London, England
2010 Equus II, Kentucky Museum of Art and Craft, Kentucky, USA
2009 Equus II, Osborne Samuel Gallery, London, England
2009 Equus II, Independent Photographers Gallery, Battle, England
2009 Equus, Camora dos Azuis, Lisbon, Portugal
2008 Equus II, Crane Kalman, Brighton, England
2006 Equus, Crane Kalman, Brighton, England
2001 Thinking with Animals, Max Planck Institute, Berlin, Germany
2000 Thinking with Animals, Keio University, Tokyo, Japan
Selected Group Exhibitions
2015 Woof! L'exposition qui a du chien, Calais, France
2013 The British Museum, Ice Age Art, England
2013 The Universal Addressability of Dumb Things, curated by Mark Leckey, Hayward Touring exhibition, Nottingham Contemporary, England
2013 De La Warr Pavilion, Bexhill on Sea, England
2011 Edinburgh Science Festival, Into the Deep, Scotland
2011 Fine Form: The Horse in Art, Cheltenham Art Gallery & Museum
2010 Le Bestiaire imaginaire, Palais Lumière, Evian, France
2009 Le Bestiaire imaginaire, Baudoin lebon, Paris, France
2002 Design and Artists Copyright Society Exhibition CISAC World Congress Queen Exhibition II Congress Centre, Westminster, London UK
2002 Houston Museum of Natural Science, Texas, USA
Honorary Fellowship, The Royal Photographic Society (HonFRPS), UK, 2013
Honorary Doctorate, Norwich University of the Arts, UK, 2013
Fellow, British Institute of Professional Photography (FBIPP), UK, 2013
Best in Book, Creative Review Photography Annual, UK, (2010, 2012, 2013, and 2014)
Grand Prize Winner, Best Foreign Photographer Exhibition of Ping Yao International Photography Festival, China, 2011
Prix Pictet Nomination, Switzerland, 2010
Cannes Lions International Festival of Creativity, 54th Advertising Festival, GOLD, France, 2007
International Photography Awards, Lucie (IPA). Fine Art Photographer of the Year, USA 2006
Association of Photographers Awards (AOP) Gold & Silver, England, 2003
D&AD Silver Award, For The Most Outstanding Photography for Design (Royal Mail), England, 2001
2015 Falmouth University Symposium
2015 PPA Imaging USA, Nashville 2015
2014 Masterclass, National Gallery of Art, Tashkent, Uzbekistan
2014 BIOCOMM 2014: Ann Shiras Pioneer Lecturer, Mayo Clinic, Rochester, MN, USA
2013 – 2014 Royal Photographic Society Lecture Tour (RPS), UK
2012 PhotoVoice Lecture Series, UK
2011 Ping Yao International Photography Festival, China
2008 Moscow Academy of Photography, Russia
2004 Cambridge University, Corpus Christi College, UK