Niger


89,623 km2


Tillaberi




2,572,125




Islamic University of Niger, Higher Institute of Mining, Industry and Geology



Tillaberi (var. Tillabery) is an administrative Region in Niger; the capital of the Region is Tillaberi. Tillaberi Region was created in 1992, when Niamey Region was split, with the area immediately outside Niamey renamed as the capital district.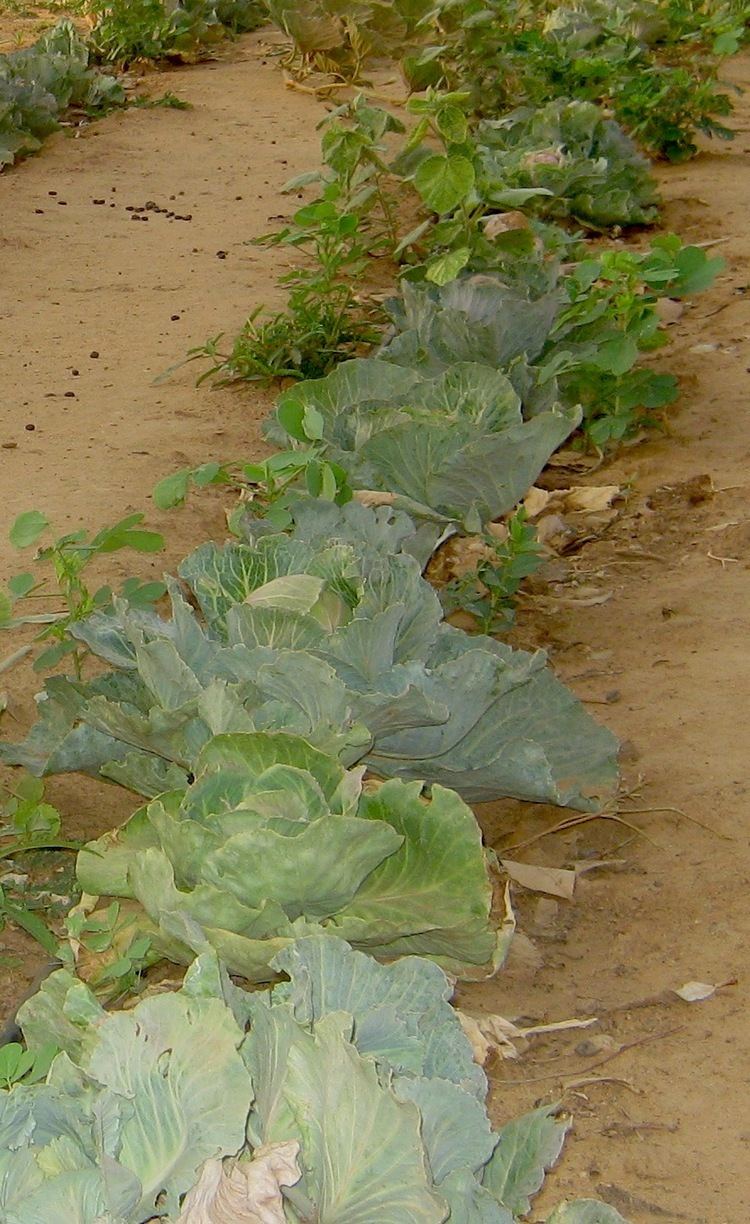 The region of Tillaberi is bounded to the north by the Republic of Mali, to the east by the regions of Tahoua and Dosso, to the south by Benin and to the west by Burkina Faso. The urban community of Niamey is landlocked by the region as well. The region has a large network of watershed including the Niger river and several seasonal (known as Gorouol, Sirba) and permanent (known as Mekrou, Tapoa) watercourses. The W National Park of Niger is located in the extreme south of the region and extends to Burkina Faso and Benin. The northwestern part of the region (Ouallam and Filingue) have a savannah type flaura and fona.
The economy of the region of Tillaberi is based primary on agriculture, livestock and fishery production. However, Tillaberi is rich in mineral resources (gold and iron ore) and increasingly becoming attractive for future mining investments. In 2004, the first gold mine in Tera began operation. In addition, the region of Tillaberi has great touristic potential with W Park, the Niger river and many more attractions.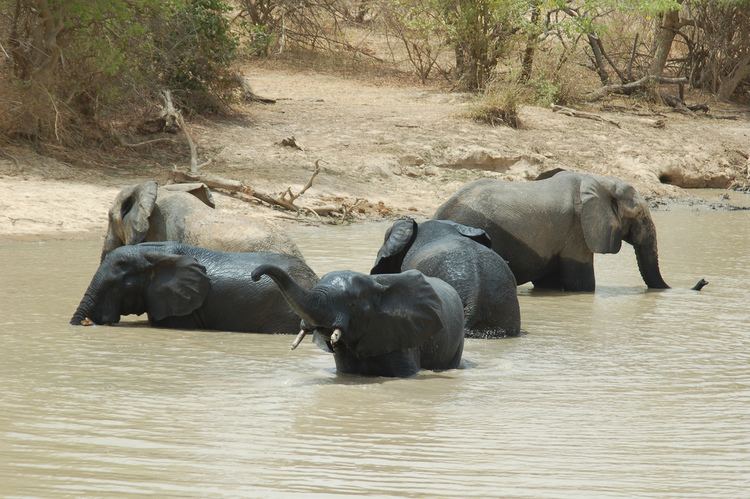 The region of Tillaberi has many tourist sites. One of these sites is the W National Park of Niger which is classified as a World Heritage by UNESCO. The park which is co-managed by with Benin and Burkina Faso, offers a wide variety of fona and flora on side located in Niger. There are 15 touristic sites in the region according to Government publications: 5 in Flingue, 4 in Kollo, 2 in Ouallam, 1 in Say, 2 in Tera and 1 in Tillaberi. The region has a modest hospitality infrastructure with only 2 4 star hotels and 137 rooms (42 rooms for the 4 star hotels).
Tillaberi Region Wikipedia
(,)http://upload.wikimedia.org/wikipedia/commons/f/fb/Tillaberi_arrondissements.png(,)http://upload.wikimedia.org/wikipedia/commons/b/b7/1997_278-10_Sahara_glyph.jpg(,)http://www.usaid.gov/sites/default/files/nodeimage/niger_0.jpg(,)http://www.irusa.org/content/uploads/2012/08/IRUSA_Ramadan12_IOD_24-1.jpg(,)http://www.tamtaminfo.com/wp-content/uploads/2013/04/images_hamaetladantera.jpg(,)https://s-media-cache-ak0.pinimg.com/736x/f9/98/34/f99834deea0f04ef2e6535d828c32e88.jpg(,)http://upload.wikimedia.org/wikipedia/commons/8/8c/Bundesarchiv_B_145_Bild-F028554-0009,_Niger,_Staatsbesuch_Bundespr%25C3%25A4sident_L%25C3%25BCbke.jpg(,)http://upload.wikimedia.org/wikipedia/commons/f/f6/Elephant_dust_bath_park_w_niger.jpg(,)http://upload.wikimedia.org/wikipedia/commons/8/86/Photo1906_Zinder_overview.jpg(,)http://upload.wikimedia.org/wikipedia/commons/6/69/Mittelholzer-niamey.jpg
(,)https://dpqe0zkrjo0ak.cloudfront.net/pfil/5754/Lemdou_cabbages.jpg(,)http://upload.wikimedia.org/wikipedia/commons/5/5a/Landscape_Diffa_region_Niger.jpg(,)http://www.btcctb.org/files/web/casestudy/Niger/Tomates%2520hivernage%25203.jpg(,)http://maps.maphill.com/niger/tillabery/tillaberi/location-maps/physical-map/highlighted-parent-region/physical-location-map-of-tillaberi-highlighted-parent-region.jpg(,)http://maps.maphill.com/niger/tillabery/tillaberi/location-maps/shaded-relief-map/highlighted-parent-region/shaded-relief-location-map-of-tillaberi-highlighted-parent-region.jpg(,)https://dpqe0zkrjo0ak.cloudfront.net/pfil/5754/IMG_0943_Grid7.JPG(,)https://dpqe0zkrjo0ak.cloudfront.net/pfil/5754/Potatoes_Lemdou_Grid7.jpg(,)https://dpqe0zkrjo0ak.cloudfront.net/pfil/5754/Chickens_at_Taganssou_Grid7.jpg
(,)http://www.btcctb.org/files/web/casestudy/Niger/Formation%2520planche%25202.jpg(,)http://www.unocha.org/sites/default/files/OCHA_Category/Top_Stories/Guidamschool.JPG(,)http://www.acted.org/sites/default/files/imagecache/ActuNodeFull_580_336/pays-images-textarea/2013_niger_08.jpg(,)http://www.africare.org/wp-content/uploads/2014/05/Niger-BuildeR-Crops.jpg(,)http://www.rain4sahara.org/sites/default/files/images/map-africa-niger-tillaberi_0.gif(,)http://www.usaid.gov/sites/default/files/success_story/Food%2520Aid%2520Reform%2520Niger%2520Photo.jpg(,)http://rain4sahara.org/sites/default/files/Seiga%2520village%2520photo.png(,)http://nextbillion.net/pubs/images/niger-201202-cnelson-0824.jpg(,)https://www.mercycorps.org/sites/default/files/styles/slideshow/adaptive-image/public/photos/niger-201202-cnelson-0767.jpg%3Fitok%3Da-FHlCYP(,)https://www.mercycorps.org/sites/default/files/styles/slideshow/adaptive-image/public/photos/niger_overview_photoessay.0012.jpg%3Fitok%3Dgx0y9a4z(,)https://www.icrc.org/eng/assets/images/photos/2012/niger-p1010032.jpg
(,)http://tours42plus.com/attachment%3Ffile%3DUURwiW5HN%252BQMs7J1QM%252FYsA%253D%253D(,)http://upload.wikimedia.org/wikipedia/commons/8/81/Zinder_sultans_horsemen_festival.jpg(,)http://upload.wikimedia.org/wikipedia/commons/4/43/1997_274-5_Gerewol.jpg(,)http://tours42plus.com/attachment%3Ffile%3DaJRSkU9zpLap24JzYyT5%252Fw%253D%253D(,)http://i.dailymail.co.uk/i/pix/2014/11/19/article-093ae65a-3b49-4610-a32d-b33057b308e6-6UCUDANzmHSK2-805_634x393.jpg(,)http://i1.ytimg.com/vi/y1AO9fSdX2M/0.jpg
(,)http://socioecohistory.files.wordpress.com/2013/02/africa-map.jpg(,)http://www.nationsonline.org/maps/niger-administrative-map.jpg(,)http://www.smartraveller.gov.au/zwiki/pub/Maps/countries/dfat/Niger.jpg(,)http://china.www.freeworldmaps.net/africa/niger/niger-map.jpg(,)http://upload.wikimedia.org/wikipedia/commons/5/58/Nigeria_linguistic_1979.jpg(,)http://gdb.voanews.com/93676972-7C65-477B-8E8D-BE1A71E0EBC5_mw1024_s_n.png(,)http://www.globalenvision.org/sites/default/files/field/image/niger-201202-cnelson-0824.jpg(,)http://www.listnerd.com/images/listitems/555938.jpg
(,)http://upload.wikimedia.org/wikipedia/commons/2/23/Elephants_bath_park_w_Niger_2006.jpg(,)http://img.static.reliefweb.int/sites/reliefweb.int/files/styles/attachment-large/public/resources-pdf-previews/128202-NER_TI_CHOLERA_04102012.png%3Fitok%3DdFgTU3Bl(,)http://img.static.reliefweb.int/sites/reliefweb.int/files/styles/report-large/public/report-images/Kindra-IRIN.jpg%3Fitok%3DfAfxAKw2(,)http://w0.fast-meteo.com/locationmaps/Tillabery.8.gif(,)http://img.static.reliefweb.int/sites/reliefweb.int/files/resources-pdf-previews/193886-Niger_Carte_Ref_Tillaberi_0.png