India




Uttar Pradesh





Hindi




Shahjahanpur





Tilhar is a city, tehsil and municipal board of Shahjahanpur district in the Indian state of Uttar Pradesh. It is also a constituency of Uttar Pradesh Vidhan Sabha.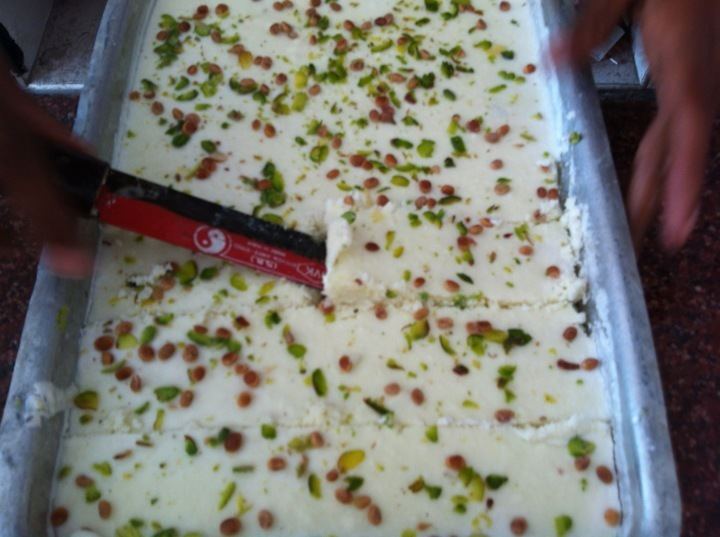 Tilhar is the oldest town of present district Shahjahanpur. Due to the supply of bows to the armies of Moghuls, this town was called as "Kamaan Nagar" in ancient India.
The name Tilhar was given after Trilok Chandra, a Kayastha who came from Pakhna Vihar, near Farrukhabad either just before or during the regime of Moghul Emperor Akbar whereas present city Shahjahanpur was established by Diler Khan and Bahadur Khan, (sons of Shri Dariya Khan) who were the commanders in the army of Mugal Emperor Jahangeer. Both of them were the dignitaries in the regime of Shahjahan. Pleased with the sincerity and services of Diler Khan, Emperor Shahjahan gave him 14 villages with the permission to construct a fort. Diler khan developed a fort in Naina Khera village, which was situated between the rivers Garra and Khannaut.
Earlier Trilok Chandra had also built a fort in Tilhar. The ruins of this fort can be seen in Dataganj mohalla of Tilhar. There were three big gates in the fort, two of them still exist. A village Tilokpur was also named after Trilok Chandra. It is situated in the south of Tilhar at a distance of about 7 kilometers. Another fort, Dodrajpur, was built by Raja Dodhraj. There is now a village inside and little remains of the fort except some walls and corner battlements. The descendants of Trilok Chand and Raja Dodhraj were one of the biggest zamindars of the region and continue to be the most prominent family of Tilhar and its surrounding area.
Tilhar is the oldest town of present district Shahjahanpur. Due to the supply of bows to the armies of Moghuls, this town was called as "Kamaan Nagar". Mohammad Umar Khan was a Nazim of Hafiz Rehmat Ali Khan, his son Mangal Khan, established a fort in the village Mansurpur near Tilhar. He and his family members possessed it up to the first Indian Rebellion of 1857. There is a most famous cricketer Pradumn sharma<Amol> lived in Bahadurganj Later, British Government occupied it and converted it into Tehsil and a Police Station was also established here to control the revolt.
Now the traditional makers of bamboo canes in Tilhar use the technique of making bent bamboo straight by simultaneously dipping it into thick molasses and heating on burning fire. It is obvious to believe that their ancestors might be using the same traditional technique in bending the bamboo sticks and giving it a shape of bow weapons.
In the 2001 India census, Tilhar had a population of 52,909. Males constitute 52% of the population and females 48%. Tilhar has an average literacy rate of 41%, lower than the national average of 59.5%: male literacy is 47%, and female literacy is 35%. In Tilhar, 17% of the population is under 6 years of age.
The following istitutions are running in Tilhar to promote the education of this area:
Deendayal Upadhyaya Government Degree College, Tilhar.
Government Girls Inter College, Tilhar.
L.B.D.Girls Inter College, Tilhar.
L.B.J.P. Inter College, Tilhar.
R.V.M. Inter College, Tilhar
Rani Awanti Bai Uchchtar Madhyamik Vidyalay, Tilhar.
Saraswati Vidya Mandir Inter College.
Sarla Devi Kanya Uchchtar Madhyamik Vidyalay, Tilhar.
Shaheed Brahmdatt Uchchtar Madhyamik Vidyalay, Tilhar.
Kisan Inter CollegeCollege, Near Sai mandir, Tilhar.
J.D Singh Inter College,Tilhar.
The Renaissance Academy, Tilhar. * Maharishi Dayanand Shiksha Sadan, Tilhar. * Cambridge Public school, station road, Tilhar.
Tilhar to its credit also has its very first Indian naval officer Cdr Gyan Swaroop. Hailing from the same city is Mr Agrawal, presently DGM of ONGC India(western branch).
Tilhar Wikipedia