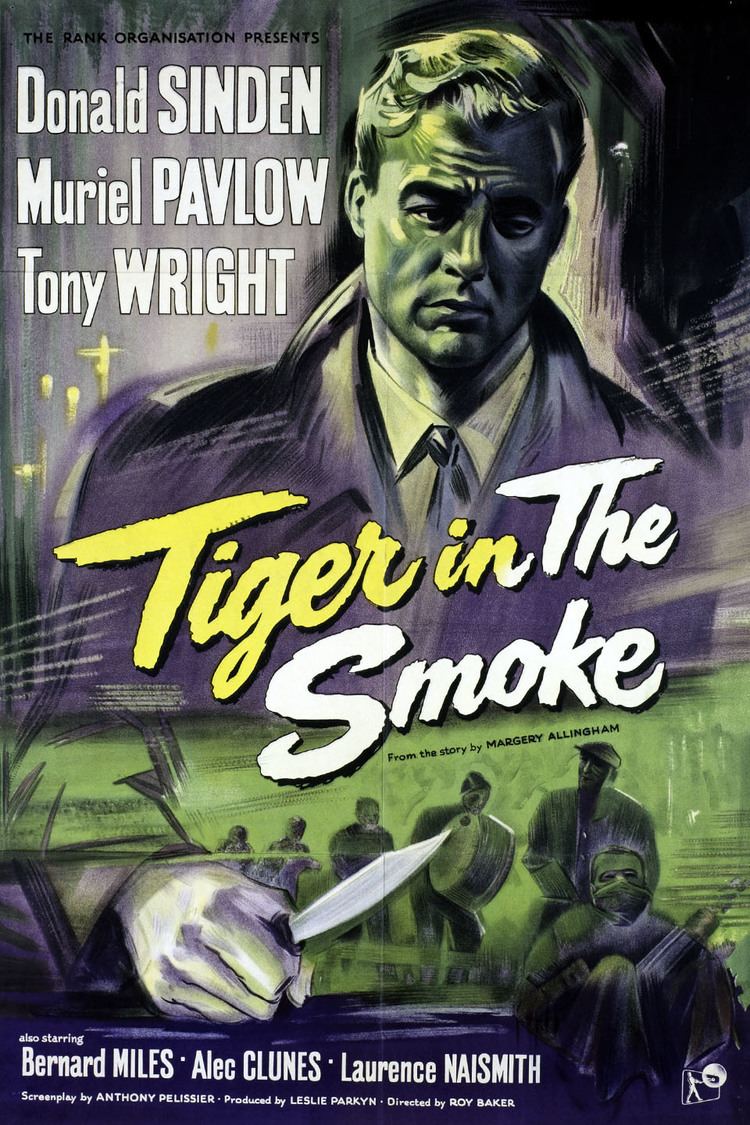 Having been sent a picture of her husband, a war hero killed in France, Meg Elgin is led to believe he is still alive and arranges a meeting at a London railway station. When she arrives there with the police accompanying her, she catches sight of a man in the distance wearing an old coat of her husband's. When he is pursued and captured, he turns out to be Duds Morrison a former soldier and out-of-work actor recently let out of prison. He refuses to tell them anything, and having nothing they can charge him with, the police release him.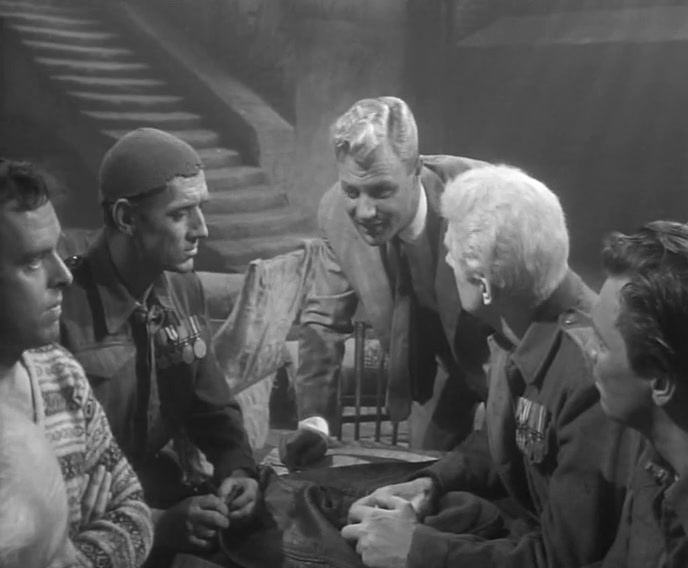 His interest aroused by the pictures sent to Meg, her new fiancé Geoffrey Leavitt follows Morrison and tries to demand an answer from him about his sudden appearance masquerading as Meg's dead husband. Morrison again refuses to talk, and tries to flee from Leavitt - into an alley where he is set upon by a gang of ex-soldiers who beat him to death and take Leavitt off as a prisoner.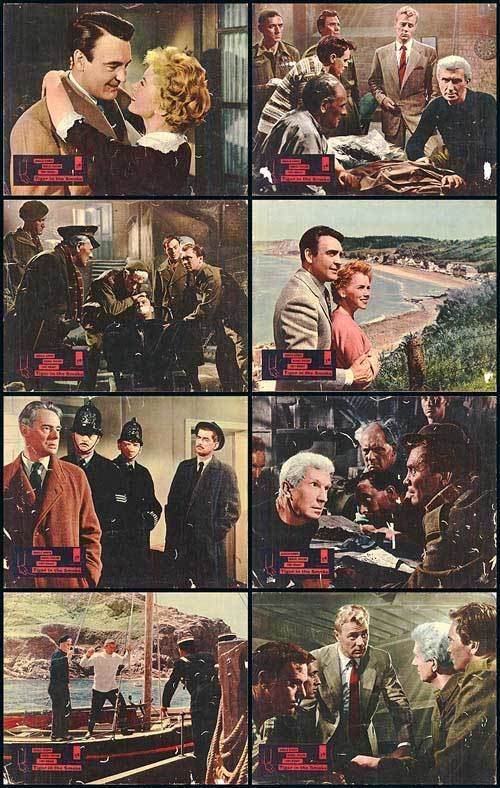 It is soon revealed that they are ex-commandos and former comrades of Morrison, with whom they served on a raid in Brittany in the Second World War. The commander of the raid had been Major Elgin, the husband of Meg. They were led to believe that Elgin had secreted a large amount of treasure in a house in Brittany and now that he is dead they are desperate to get their hands on it. They are wary of their former Sergeant, a psychopath named Jack Havoc, who has recently escaped from prison and committed several murders, who is also seeking out the treasure. Believing that Morrison was an accomplice of Havoc, they attacked him.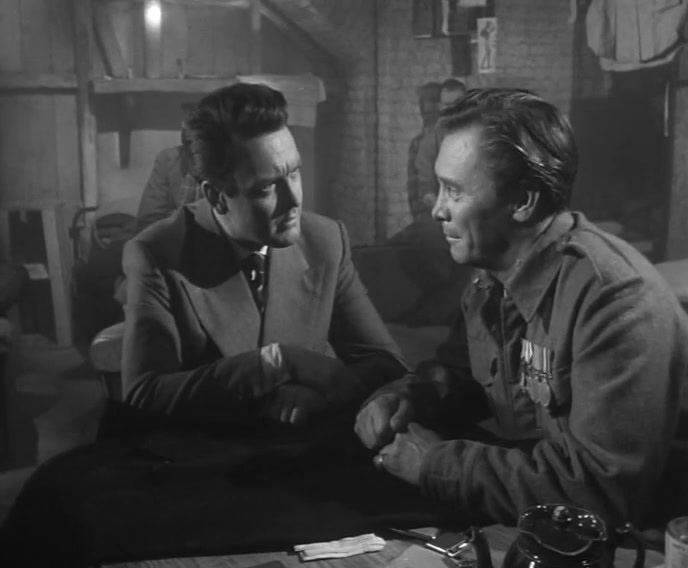 Wearing their old uniforms they have spent the past few years trying to carve out a living as street musicians, begging from passers by. Realising that releasing Leavitt might open them to being charged for the murder of Morrison, they bind him up and keep him as a prisoner. He is rescued later by a patrol policemen who investigates the squat while the musicians are out. Leavitt returns to Meg and together they head to Brittany to find the treasure. Havoc, now united with his former comrades, also travels to France where he discovers to his disgust that when Major Elgin had spoken of his 'priceless' treasure he had in fact been referring to its artistic beauty rather than its monetary worth. The treasure is in fact a statue of the Madonna.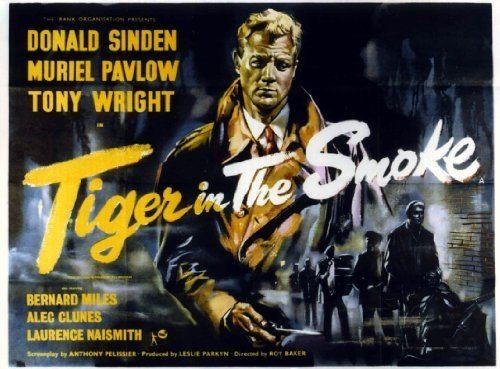 Except for the omission of Campion, the film follows the plot of the book very closely.
Filmed in London and St. Efflam, Brittany, France, Donald Sinden tells in his first autobiography of a potentially dangerous episode during filming: "The exterior shots completed, we returned to Pinewood Studios for the interiors. My character is abducted by a group of street musicians led by Bernard Miles, who, having bound and gagged me, cram me into a pram and wheel me along the kerbside while playing their instruments - a most bizarre and sinister scene. They eventually reach their hide-out in the basement of a derelict building and amid roars of laughter, send me and the pram hurtling down a flight of concrete steps. "You won't have to worry about that" said the director, "That will be done by the stuntman."
Once again Frankie Howard of Cruel Sea fame was called in and I watched the preparations for the shot. Guide rails were fixed to keep the pram on its correct path at the top before plunging freely down the stairs. At the bottom piles of empty cardboard boxes were covered by an old mattress. These would absorb the shock as the pram appeared to hit the opposite wall. Several times the pram was sent down empty so that the camera operator and others could calculate the speed and several times it crashed off the stairs. The first-aid department was brought in and clustered ominously in the gloom behind the camera. Everything was checked and double-checked. Members of the prop department would send the pram on its course - apparently actors could not be relied upon. Frankie donned my costume and his mouth was gagged like mine - all was ready.
"Turn over. Action."
Along the top and down the stairs shot the pram and ended up embedded in the cardboard boxes. Roy dashed forward. "Are you all right Frankie?" "Yes, fine."
The disappointed crowd melted away. Roy came over to me. "Now Donald - I'm going to need close-ups on this. Get your costume back from Frankie." It was not easy filming a bouncing head travelling at real speed down a concrete staircase, so I had to do Frankie's journey four times before they were satisfied and the only audience I had was the minimum crew - and no first-aid department!"
Donald Sinden as Geoffrey Leavitt
Muriel Pavlow as Meg Elgin
Tony Wright as Jack Havoc
Bernard Miles as Doll
Alec Clunes as Assistant Commissioner Oates
Laurence Naismith as The Canon
Christopher Rhodes as Detective Chief Inspector Luke
Charles Victor as Will
Thomas Heathcote as Rolly Gripper
Sam Kydd as Tom Gripper
Kenneth Griffith as Gang member
Gerald Harper as Duds Morrison
Wensley Pithey as Detective Sergeant Pickett
Stratford Johns as Police Constable
Brian Wilde as Trumps
Beatrice Varley as Lucy Cash
Percy Herbert as Copper
Dandy Nichols as Stall-owner