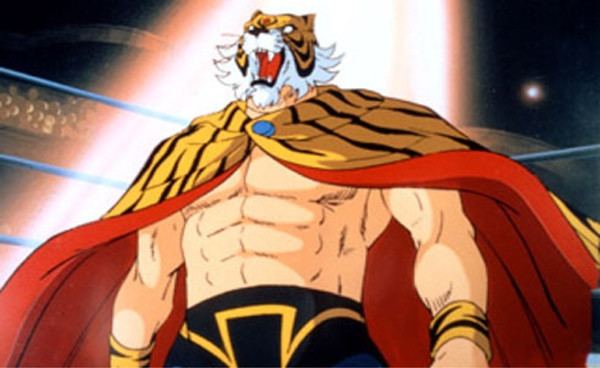 In the manga and anime, Tiger Mask (whose real name was Naoto Date) was a feared heel wrestler in America who was extremely vicious in the ring. However, he became a face after returning to Japan when a young boy said that he wanted to be a villain like Tiger Mask when he grew up. The boy resided in an orphanage, the same one that Tiger Mask grew up in during his childhood. Feeling that he did not want the boy to idolize a villain, Tiger was inspired to be a heroic wrestler.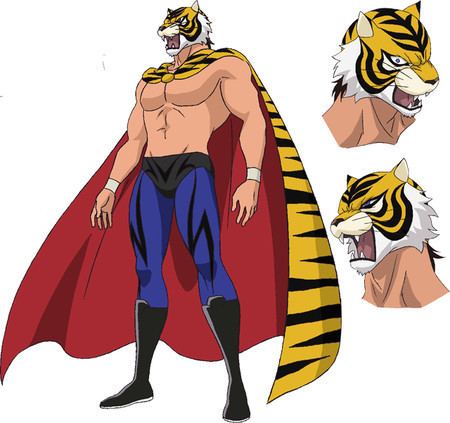 The main antagonist in the manga and anime was the Tiger's Den, a mysterious organization that trained young people to be villainous wrestlers on the condition that they gave half of their earnings to the organization. Tiger Mask was once a member of the Tiger's Den under the name "Yellow Devil", but no longer wanted anything to do with them, instead donating his money to the orphanage. This infuriated the leader of the organization and he sent numerous assassins, including other professional wrestlers, to punish him.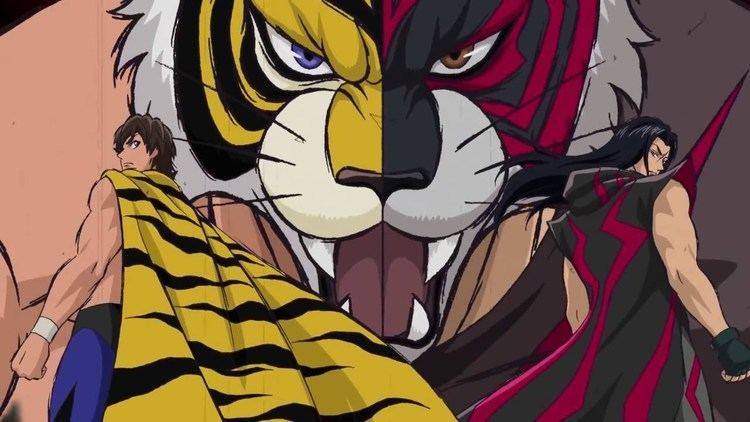 Though victorious, Naoto eventually dies while saving a child. He pushes him out of the way of a speeding car, only to be hit by the car himself. Dying, he pulls his tiger mask from his pocket and throws it into a nearby river, preserving the secret of his identity.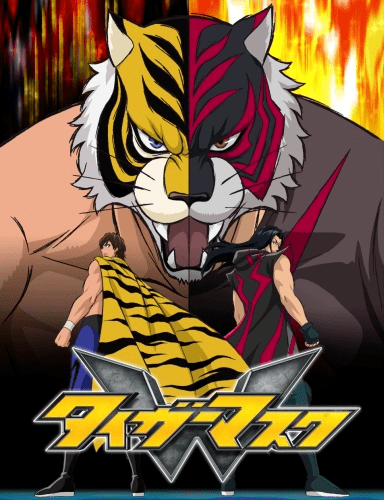 In Tiger Mask II (タイガーマスク二世), a new opponent called "Outer Space Mask" bullies his way into the ring without representing any wrestling federation. Tatsuo Aku, once an orphan child from the "house of the children", was a fan of Naoto. He would put on his old hero's mask to become the new Tiger Mask.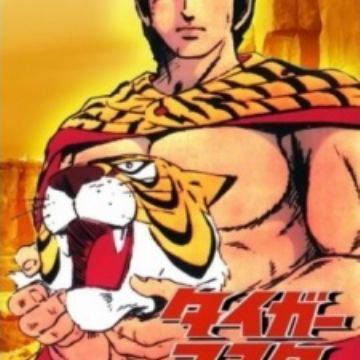 Naoto Date (

伊達 直人

,

Date Naoto) / Tiger Mask (

タイガーマスク

,

Taigā Masuku)

Voiced by: Kei Tomiyama, Katsuji Mori (ep. 32~39)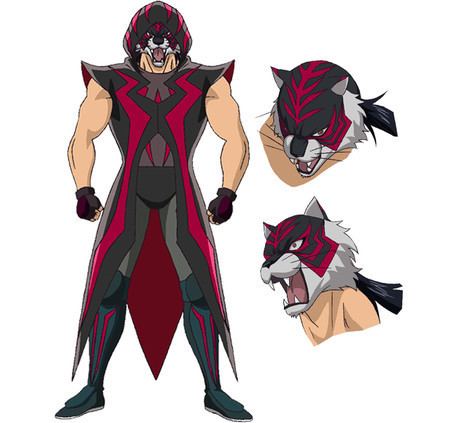 Kentaro Takaoka (

高岡 拳太郎

,

Takaoka Kentarō) / Yellow Devil (

イエロー・デビル

,

Ierō Debiru)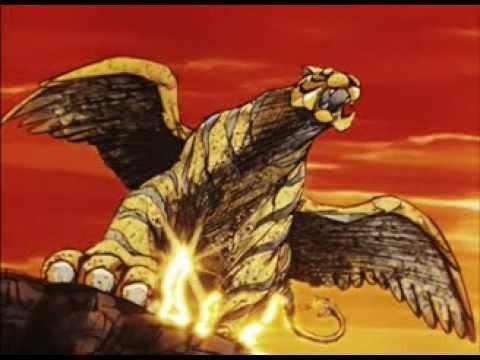 Voiced by: Ryouichi Tanaka
Daigo Daimon (

大門 大吾

,

Daimon Daigo) / Mister Fudo (

ミスター不動

,

Misutā Fudo)
Voiced by: Kazuya Tatekabe
Toranosuke Arashi
(

嵐 虎之介

,

Arashi Toranosuke)
Voiced by: Yonehiko Kitagawa
The Great Zebra
(

ザ・グレイト・ゼブラ

,

Za Gureito Zebura)
Voiced by: Shingo Kanemoto
Akira Wakatsuki
(

若月晃

,

Wakatsuki Akira)
Voiced by: Kenji Nakagawa
Ruriko Wakatsuki
(

若月 ルリ子

,

Wakatsuki Ruriko)
Voiced by: Nana Yamaguchi (ep. 1~77), Michiko Nomura (ep. 78~105)
Kenta
(

健太

)
Voiced by: Masako Nozawa
Yoshio Sasaki
(

佐々木芳夫

,

Sasaki Yoshio)
Voiced by: Masako Taki (ep. 1~55), Noriko Watanabe (ep. 56~105)
Chappy
(

チャッピー

,

Chappī)
Voiced by: Sachiko Chijimatsu
Gaboten
(

ガボテン

)
Voiced by: Keiko Yamamoto
Mikuro
(

ミクロ

)
Voiced by: Kazuko Sugiyama
Yoko Takaoka
(

高岡洋子

,

Takaoka Yōko)
Voiced by: Reiko Katsura
Mister X
(

ミスターX

,

Misutā X)
Voiced by: Hidekatsu Shibata
Mister X is the main antagonist of the series.
Boss (

ボス

,

Bosu) / Miracle 3 (

ミラクル3

,

Mirakuru 3) / Tiger the Great (

タイガー・ザ・グレイト

,

Taigā za Gureito)
Voiced by: Taimei Suzuki
The Boss is the leader of the Tiger's Den. He makes his first appearance disguised as the unbelievably strong fighter Miracle 3, the only fighter with total supremacy in the three fundamental abilities (strength, speed and illegal moves). Miracle 3 wins every fight in a clear and correct way, studying Tiger Mask style against some fighters chosen by him. The night of September 3, 1971, when he finally fights with Tiger Mask, he reassumes his old name: Tiger the Great.
Tiger the Great is too strong even for Naoto. The match rapidly becomes a brutal beatdown, culminating when Tiger the Great rips the mask off Naoto's face with a broken wood board. This act snaps the already fragile mind of Naoto, driving him to an escalation of violence that stops only with the death of Tiger the Great, smashed under the illumination stage.
Big Tiger
(

ビッグ・タイガー

,

Biggu Taigā)
Voiced by: Yonehiko Kitagawa
Black Tiger
(

ブラック・タイガー

,

Burakku Taigā)
Voiced by: Kenji Nakagawa
King Tiger
(

キング・タイガー

,

Kingu Taigā)
Voiced by: Masao Nakasone
The third master of the Tiger's Den. He was considered the strongest fighter ever. He was forced to retire because nobody was capable to fight him on an even basis. Adding to his considerable technique, King Tiger is the absolute master of illegal moves. The night of March 25, 1971, his fight with Tiger Mask rapidly escalates to a real bloodbath. In the end, King Tiger dies impaling himself on the jagged remains of a table.
TV announcer
Voiced by: Keiichi Noda
Ring announcer and narrator.
The manga was originally created for the Bokura and Weekly Shōnen Magazine in 1968 by Ikki Kajiwara and Naoki Tsuji. The manga would be reprinted by Kodansha comics, and made available in Hong Kong. Further versions include Sankei Comics and the Kodansha KC Special. The anime would be televised nationally in Japan, while two movies would be constructed from reusing footage of the series. Most of the environment and characters were fictional, but real-life pro wrestlers like Antonio Inoki, Giant Baba, Michiaki Yoshimura, Kintaro Ohki and Seiji Sakaguchi were included in the manga and anime as well.
On March 3, 2016, New Japan Pro Wrestling announced the revival of the Tiger Mask anime series. The series, entitled Tiger Mask W, is set to premiere on TV Asahi in October 2016. It is also currently streaming on Crunchyroll, marking it as the first Tiger Mask anime available to American viewers. This new series is the exclusive sequel of the anime version and completely ignores Tiger Mask II, which is the sequel of the manga because confirms the death of Naoto Date. In fact, this death isn't confirmed.
The movies were titled as such in English when exported outside Japan. They are not actual translations.
While the Tiger Mask character has shown up in quite a number of wrestling video games such as Fire Pro Wrestling D, Toukon Retsuden 3, Sunday vs Magazine: Shūketsu! Chōjō Daikessen, and Virtual Pro Wrestling 64, the video games are not directly based on the story of the manga or anime.
The Tekken video game series has a character named King who is an homage of Tiger Mask, except King wears a jaguar mask instead.
Street Fighter II, in its early concept design stages, had a very similar homage to Tiger Mask in its character roster.
In the early 1980s, the bookers in the New Japan Pro Wrestling promotion licensed the character and created a real-life Tiger Mask, originally portrayed by Satoru Sayama, to help boost their junior heavyweight division.
In 2010 and 2011, several people in Japan donated to children's homes and other social welfare centers by using the name "Naoto Date" as an alias.