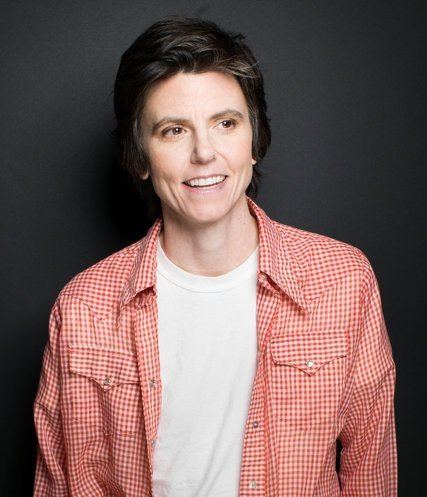 Notaro was born in Jackson, Mississippi. Her mother was born in New Orleans. Notaro was raised in Pass Christian, Mississippi, until kindergarten. Her family later moved to Spring, Texas, a suburb of Houston. She has an older brother, Renaud Notaro, who is a year older than she and is a radio talk show host.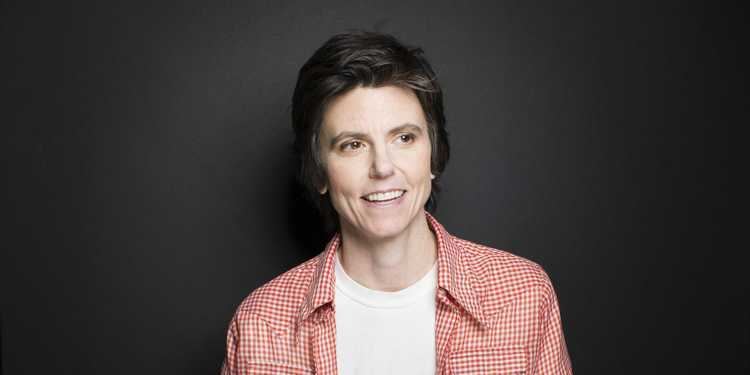 Notaro's great-great-grandfather was John Fitzpatrick, mayor of New Orleans from 1892 to 1896.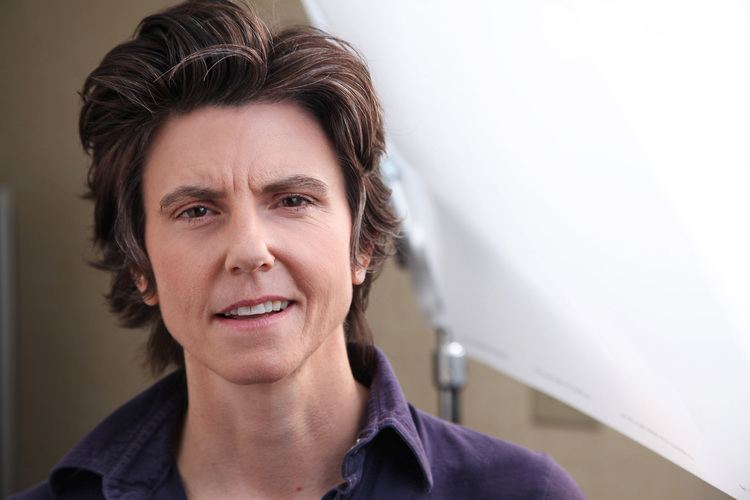 Notaro said she hated school. She failed three grades, eventually dropping out of high school. In 1990, while living in Texas, Notaro got her GED.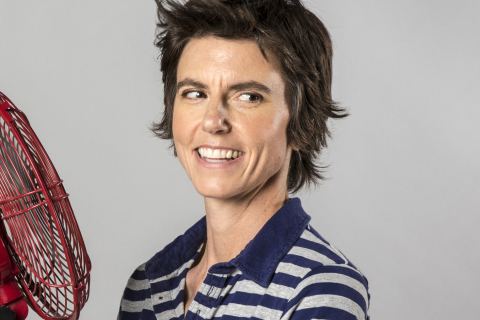 Notaro moved to Denver, Colorado, where she became involved in the music industry. She became a band manager under the name Tignation Promotions.
Notaro's work promoting bands took her to Los Angeles, where she tried stand-up for the first time. Notaro has since been featured on Comedy Central Presents, and on The Sarah Silverman Program as a lesbian police officer. She collaborates frequently with writing partner Kyle Dunnigan. With Dunnigan and David Huntsberger, they co-hosted the podcast Professor Blastoff from 2011 until July 2015.
In 2011, she released her debut stand-up album, Good One.
In 2012, Notaro appeared on the Conan television show and in May of that year, on the live episode of This American Life, which was broadcast to theaters nationwide and on radio in edited form. She performed a monologue about having encountered Taylor Dayne on multiple occasions, greeting her each time with, "Excuse me, I'm sorry to bother you, but I just have to tell you. I love your voice". After her monologue, Dayne made a surprise appearance, serenading Notaro with the song "I'll Always Love You". She worked on fellow comedian Amy Schumer's series, Comedy Central's Inside Amy Schumer. Also in 2012, Notaro did a Kickstarter-funded series called Clown Service, written by and starring Notaro.
Notaro is writing a memoir for HarperCollins imprint Ecco and there is a Showtime documentary that was made about her life and chronicled her post-cancer stand-up tour called Knock Knock, It's Tig Notaro.
In July 2015, a Netflix movie called Tig, which chronicles Notaro's attempts to become pregnant with her fiancée Stephanie Allynne, was also released. The singer Sharon Van Etten wrote a song in homage to Tig called "Words" that is shown in the credits.
In November 2015, Notaro co-wrote, produced, and starred in a semi-autobiographical TV pilot for Amazon Video called One Mississippi. The show received a six episode series order from Amazon a month later. The show follows Notaro's character as she returns to her hometown of Bay Saint Lucille, Mississippi after her mother's unexpected death.
On her approach to comedy (and if she considers herself a dark comic): "I'm always going to do whatever I think is funniest. If something's dark, I'll do it. If it's a sock puppet, if it's a stool, I'll do it. There's no preconceived idea of who I think I might be now." Notaro said that since her cancer diagnosis, she has shifted not to darker comedy, but rather to personal comedy. Previously she was more distant and observational, but now she reflects on her childhood and her life.
In the Autumn of 2016, she appeared in video as an onstage "stand-in" during the Nostalgia For the Present concert tour of Australian singer Sia Furler for the song, "Diamonds."
Notaro sometimes discusses her romantic relationships in her act, but tries to maintain a level of privacy. Notaro met her wife, Stephanie Allynne, on the set of the movie In a World... They became engaged on January 1, 2015, and were married on October 24, 2015. They welcomed twin sons, Max and Finn, on June 26, 2016, conceived using Allynne's eggs via a surrogate.
Notaro plays the guitar and drums, and says she is an avid music fan and was in bands when she was younger. "Tig" is a childhood nickname given to her by her brother when she was 2 years old.
Notaro was diagnosed with cancer in both breasts on July 30, 2012. On August 3, she addressed her recent cancer treatments and other personal difficulties during her live stage show at Largo in Los Angeles. The set has been described as "instantly legendary", with many comedians praising her work.
Comedian Louis C.K. called Notaro the next day telling her he wanted to release the audio of the show. She was uncomfortable with the idea at first, but decided the material could help people, so she agreed. C.K. made audio of the performance available that October for download on his site under the title Live. Notaro later released the audio (with booklet) on iTunes. Live ended up selling more copies than Kiss' album Monster, which debuted the same week, something Notaro said she never dreamed could happen. She was a fan of the band in her youth.
Notaro later had a double mastectomy with no reconstructive surgery. Notaro opted out of chemo but decided to continue treatment with hormone blocking. After a show in Philadelphia, Notaro was hospitalized and required surgery for a cyst.
In November 2014, as part of the New York Comedy Festival, Notaro did a set at Town Hall in New York City where she performed part of the set topless. The New York Times described it: "She showed the audience her scars and then, through the force of her showmanship, made you forget that they were there. It was a powerful, even inspiring, statement about survival and recovery, and yet, it had the larky feel of a dare."
2016: Punching Henry
2014: Ashes
2014: Walk of Shame
2013: In a World...
2013: Catch Hell
2015: Tig Notaro: Boyish Girl Interrupted (HBO comedy special)
2015: Tig (Netflix documentary)
2015: Knock Knock, It's Tig Notaro (Showtime documentary) - also producer
2016: Lady Dynamite, episode: "Loaf Coach"
2015–present: One Mississippi, co-written with Diablo Cody, first episode directed by Nicole Holofcener
2014–2015: Transparent (5 episodes)
2014: Garfunkel and Oates, episode: "Rule 34"
2014: Rubberhead, segment: "Lisa"
2014: Maron, episode: "Mouth Cancer Gig"
2014: Suburgatory, episode: "Dalia Nicole Smith"
2013–2014: Comedy Bang! Bang! (2 episodes)
2013: Inside Amy Schumer, episodes: "Terrible People," "Gang Bang" - also writer on 10 episodes
2013: Bob's Burgers, episode: "Boyz 4 Now"
2012: Susan 313, NBC pilot
2012: The Office, episode: "Test the Store"
2012: UnCabaret (writer only)
2011: The Life & Times of Tim, episode: "The Model from Newark/Tim's Hair Looks Amazing" (voice of receptionist)
2010: Community, episode: "Mixology Certification"
2010: MTV Movie Awards (writer only)
2007–2010: The Sarah Silverman Program (9 episodes)
2009: Back on Topps, episode: "Rejuvenated"
2009: In the Motherhood (4 episodes)
2006: Dog Bites Man, episode: "Assignment: Undercover Homosexual"
2004: Comedy Central Presents Tig (also writer)
2014: Clown Service - also director, executive producer, co-writer
2011: Crying in Public
2010: Held Up
2010: Lez Chat - also director, writer
2009: The Tig Series - also writer, executive producer
2008: Have Tig at Your Party - also writer, executive producer
2013: Live (Secretly Canadian)
2012: Live (Pig Newton, Inc)
2011: Good One (Secretly Canadian)
July 20, 2013: Notaro appeared on an episode of NPR's Wait Wait... Don't Tell Me! show as a guest on the segment called "Not My Job".