Full Name

Tiffany Sarac Haddish

Born

December 3, 1979 (age 36) (

1979-12-03

)

South Central Los Angeles, California, United States

Occupation

Dancer, comedian, actress

Movies and TV shows

The Carmichael Show, Racing for Time, Meet the Spartans, Janky Promoters, Reality Bites Back




Similar

Regina Hall, Jada Pinkett Smith, Kevin Hart
Tiffany haddish best all vines compilation vine funny vines hd
Tiffany Sarac Haddish (born December 3, 1979) is an American comedian and actress. She began her career appearing on television stand-up shows and sitcoms, before playing a series regular role in the Oprah Winfrey Network prime time soap opera, If Loving You Is Wrong. She also had a small role as a housekeeper in the straight to DVD comedy film, Janky Promoters, starring Ice Cube.
Contents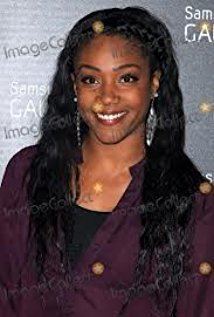 Haddish had breakout roles in the critically acclaimed NBC comedy series The Carmichael Show (2015–2017) as well as the action comedy film Keanu (2016). In 2017, she went on to star in the comedy film Girls Trip.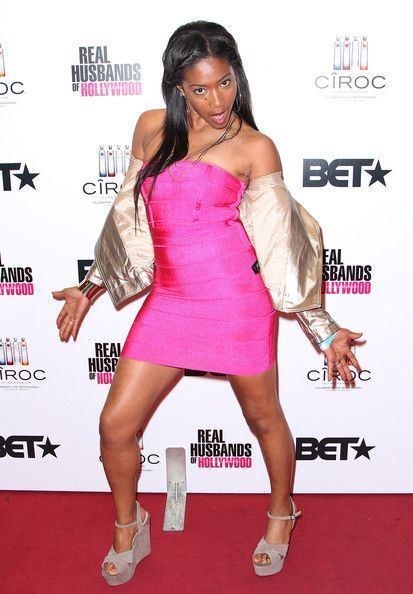 My body is like an expensive house snoop dogg bad girls of comedy tiffany haddish
Early life
Haddish was born and raised in South Central Los Angeles. Her father Tsihaye Reda Haddish (1954-2017) was a refugee from Eritrea. He was an Eritrean Jew. Her mother Leola is Black American and was a small business owner who was part of the Jehovah's Witnesses church. After Haddish's father left when she was three years old, Haddish's mother remarried and went on to have more children, Haddish has two half-sisters and two half-brothers. She has a brother Justin born in 1984, a sister born in 1986, another sister born in 1987, and another brother born in 1990.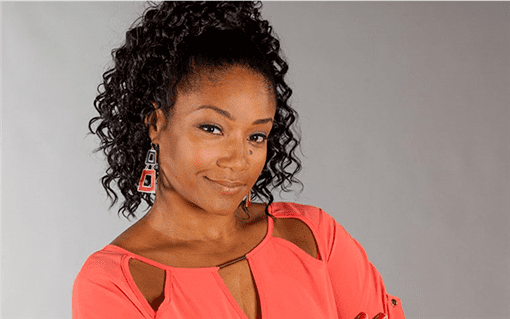 In 1988, when Haddish was eight years old, her mother was in a car accident and went through the windshield of her car. Haddish was supposed to babysit her younger siblings while her mother worked overnight at the post office. The family at the time lived in Colton, California. The car accident caused Haddish's mother to have brain damage, as well as causing or triggering schizophrenia. The family moved back to South Central. After a period of time, Haddish began taking care of her siblings while her mother was having severe problems functioning. Haddish was twelve when the family was split up and the children were put into foster care, before her grandmother was awarded custody. In foster care, Haddish used comedy as a way to cope with being in situations with new people. At one point she was hospitalized with toxic shock syndrome, due to an allergic reaction she had to the chemicals in a tampon she used when she was a young girl.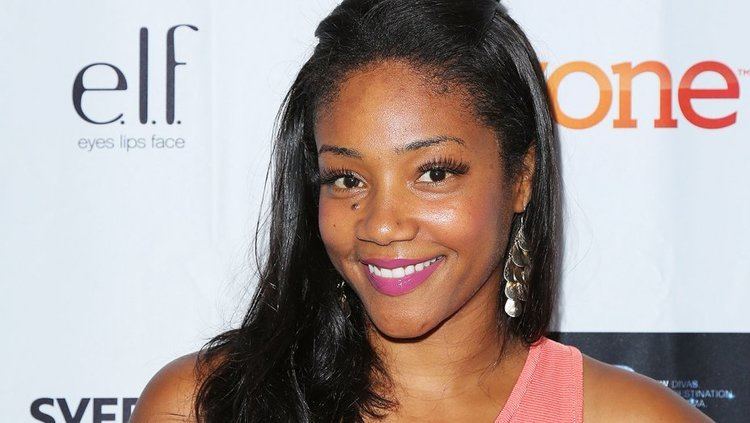 Haddish said that until high school she couldn't read very well, but a teacher in high school figured out she had difficulty reading, and helped her.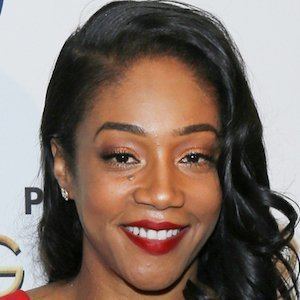 Haddish got in a lot of trouble at school goofing around, although she won a drama competition that featured Shakespearean monologues. Her social worker gave her an ultimatum that she could either attend psychiatric therapy or go to Laugh Factory Comedy Camp. So, during the summer of 1997 when she was 17, she chose the comedy camp as the outlet for her pain and her passion for comedy was sparked. Haddish has said that the mentorship from many famous comedians literally saved her life. One of them was Richard Pryor, who told her at one point that her audience would enjoy her routine more if she had fun even if she was struggling to crack jokes on-stage.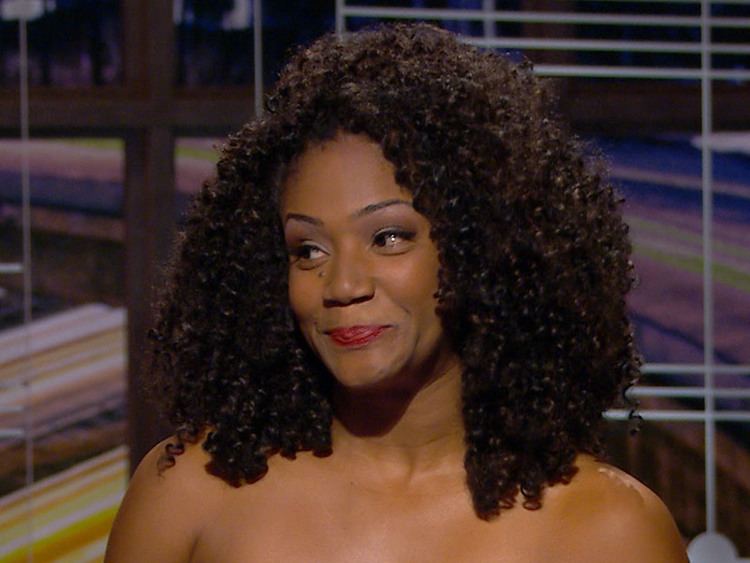 When she was 17, on the night of her homecoming dance, Haddish was raped by a police officer, who she had met via her aunt.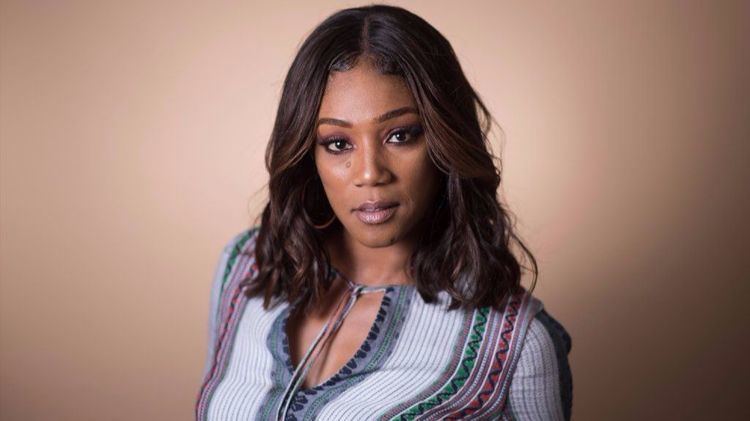 Haddish attended George Ellery Hale Middle School in Woodland Hills. She graduated from El Camino Real High School, also in Woodland Hills, where she was the school mascot. While there, she also participated on the high school track team.
2005–2016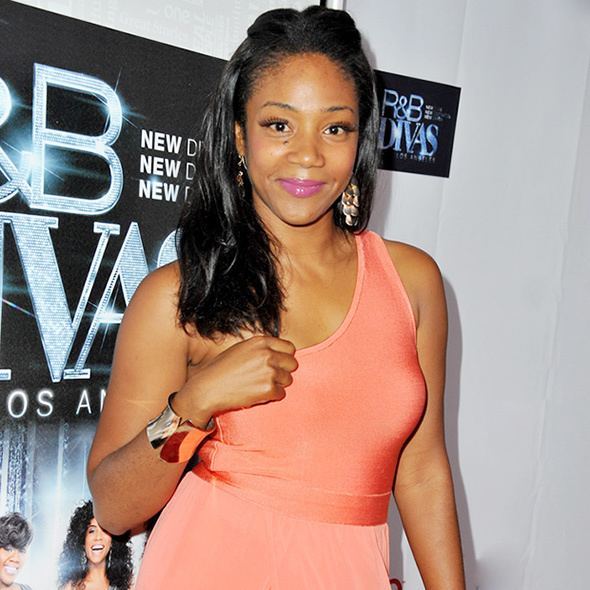 Haddish's first break was a spot on Bill Bellamy's Who's Got Jokes?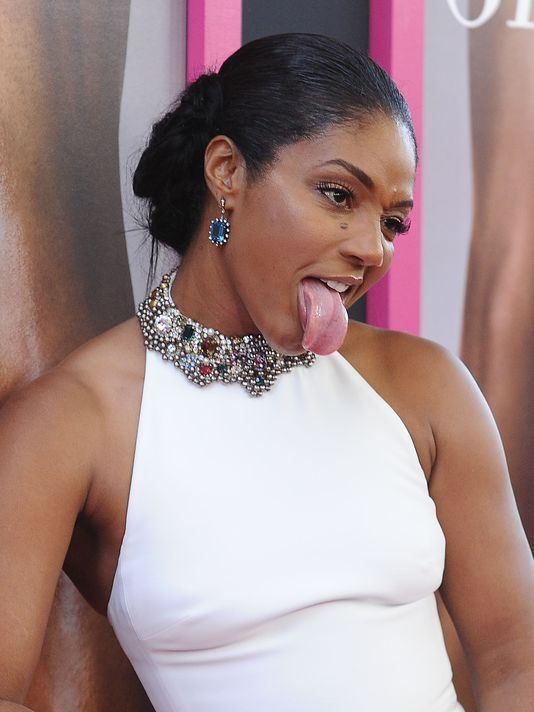 She has made guest appearances on such shows as, Chelsea Lately, That's So Raven, My Name Is Earl, It's Always Sunny in Philadelphia, The Underground, Nick Cannon's Short Circuitz, Just Jordan, In the Motherhood, Def Comedy Jam, Reality Bites Back and New Girl. She has also starred in movies such as Meet the Spartans and Janky Promoters. In 2013, she had a recurring role on Real Husbands of Hollywood.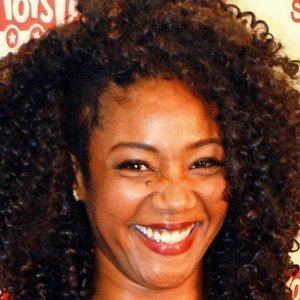 In 2014, Haddish was cast in the Oprah Winfrey Network series If Loving You Is Wrong. She left the soap after the first season for a regular role on the NBC sitcom The Carmichael Show as Nekeisha, the semi-estranged wife of Bobby Carmichael (Lil Rel Howery). As of 2017, the show completed its third and final season.
In 2016, she co-starred opposite Jordan Peele and Keegan-Michael Key in the comedy film Keanu in the role of Hi C
2017–present
In 2017, Haddish starred alongside Queen Latifah, Jada Pinkett Smith, and Regina Hall in the comedy film Girls Trip for Universal Pictures. The performance was cited by many critics as a Bridesmaids' Melissa McCarthy-style breakout. The film has received positive reviews from critics and became a box-office hit.
In August 2017, Haddish's comedy special, Tiffany Haddish: She Ready! From the Hood to Hollywood, will premiere on Showtime.
In 2017, it was announced that Haddish would be co-starring opposite Tracy Morgan in an upcoming TBS sitcom, The Last O.G.
Haddish will star in 2018 comedy film Night School alongside Kevin Hart, and reunite with Girls Trip director Malcolm D. Lee.
Personal life
Haddish was previously married, but the marriage ended in divorce in 2013 after five years. She initially made a deal with her soon-to-be husband, a private investigator, that if he found her biological father for her, she would agree to marry him. Within three weeks, her biological father Tsihaye was located with his help and so Haddish kept her promise and went through with the marriage, saying that much of the courtship happened while she talked on the phone with him in the weeks leading to him finding her father.
Haddish has said that she feels that being onstage doing comedy sets is a safe space for her. She also tries to incorporate a lot of her past real-life experiences in her sets.
Haddish volunteers at the Laugh Factory Comedy Camp and for homeless and other charities that help people. For a period, after she graduated from high school, Haddish was homeless, living in her car. She also had a brief experience in Scientology.
Works and publications
Haddish, Tiffany (December 2017). The Last Black Unicorn. New York: Gallery Books. ISBN 978-1-501-18182-5. OCLC 983640770.
References
Tiffany Haddish Wikipedia
(Text) CC BY-SA