Occupation

Actress, Nurse

Education

Westmont College









Full Name

Tiffany Michelle Brissette

Born

December 26, 1974 (age 46) (

1974-12-26

)

Similar People

Jerry Supiran, Emily Schulman, Marla Pennington, Dick Christie, William Bogert
80 s small wonder tv show bloopers w tiffany brissette
Tiffany Michelle Brissette (born December 26, 1974) is a former American child actress. She is best known for her role as V.I.C.I. the Robot (aka Vicki Lawson) on the syndicated American sitcom Small Wonder, which aired from 1985 to 1989.
Contents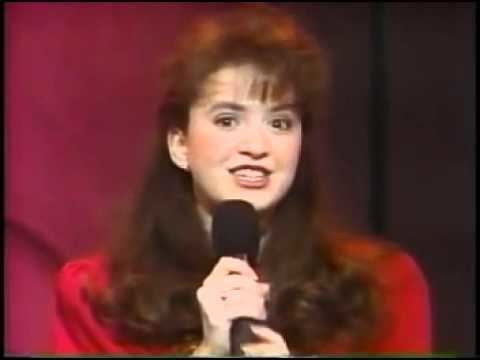 Tiffany brissette 1991 co hosting 700 club part 1
Career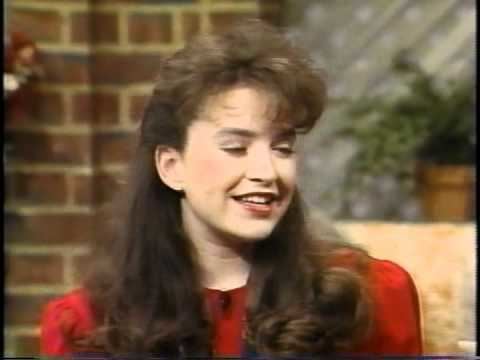 Born in Paradise, California, Brissette first appeared in the 1983 film Heart Like a Wheel opposite Bonnie Bedelia and Beau Bridges. She then had a guest role on Webster before landing the role of V.I.C.I. the Robot in the syndicated series Small Wonder in 1985. After the series was canceled in 1989, Brissette continued acting, appearing in Parker Lewis Can't Lose as well as an unsold television pilot entitled Beanpole. In 1990, she voiced Wrenifred Brown the bird in the two dimensional computer animated video, Why Christmas Trees Aren't Perfect, which is based on the book of the same name, and stars the voice talents of Jodi Benson, Tony Melendez, and Ray Benson. Her last professional acting role was in 1991 in the television series Equal Justice.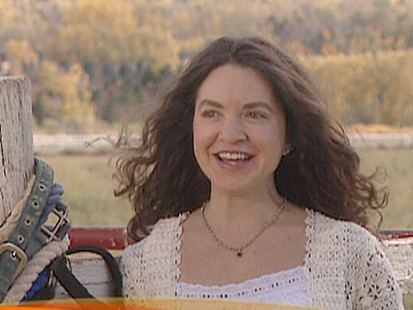 In 2007, Brissette was working as a registered nurse in Boulder, Colorado.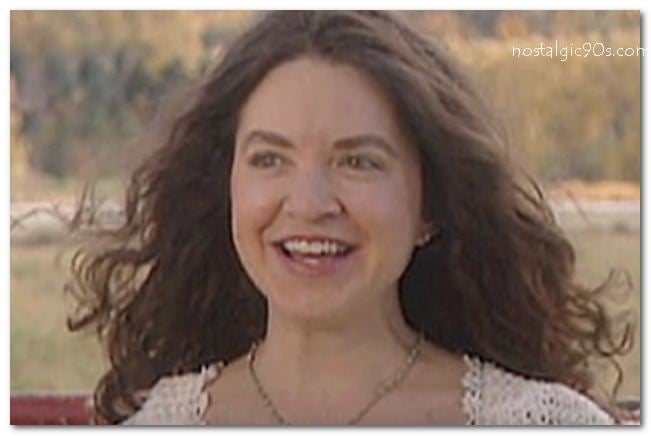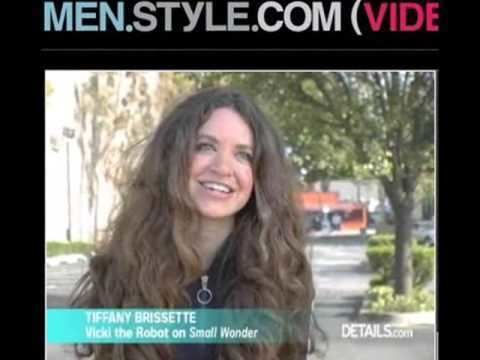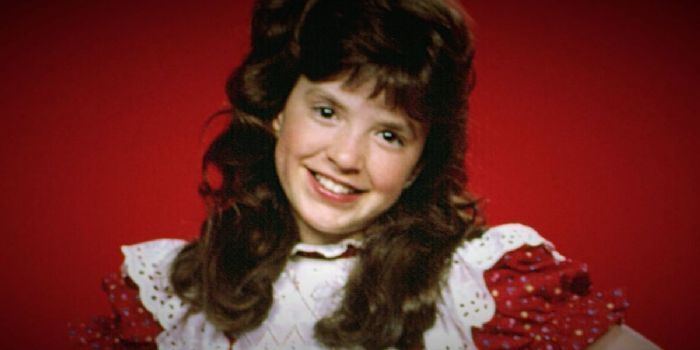 Filmography
Actress
1990
Equal Justice (TV Series)
as
Katie Rogan
- In Confidence (1991) - Katie Rogan
- Courting Disaster (1991) - Katie Rogan
- Separate Lives (1990) - Katie Rogan
- Cop's Story (1990) - Katie Rogan
- Curses (1990) - Katie Rogan
- The Price of Justice (1990) - Katie Rogan
- The Art of the Possible (1990) - Katie Rogan
1991
Parker Lewis Can't Lose (TV Series)
as
Annie Ricker
- Heather the Class (1991) - Annie Ricker
1990
Beanpole (TV Movie)
as
Alice Gillette
1985
Small Wonder (TV Series)
as
Vicki the Robot
- Thy Neighbor's Wife (1989) - Vicki the Robot
- See No Evil (1989) - Vicki the Robot
- The Strike (1989) - Vicki the Robot
- The Tattletale (1989) - Vicki the Robot
- Vicki Doolittle (1989) - Vicki the Robot
- Minnesota Vicki (1989) - Vicki the Robot
- Hooray for Hollyweird! (1989) - Vicki the Robot
- More About L.E.S. (1989) - Vicki the Robot
- Kid-O-Grams (1989) - Vicki the Robot
- Radio Days (1989) - Vicki the Robot
- Riches to Rags (1989) - Vicki the Robot
- The Jailbirds (1989) - Vicki the Robot
- Tag, You're It (1988) - Vicki the Robot
- No Laughing Matter (1988) - Vicki the Robot
- Mommie Dearest (1988) - Vicki the Robot
- My Favorite Martian (1988) - Vicki the Robot
- Togetherness (1988) - Vicki the Robot
- The Sheik (1988) - Vicki the Robot
- Love at First Byte (1988) - Vicki the Robot
- Come Fly with Me (1988) - Vicki the Robot
- Rashomon (1988) - Vicki the Robot
- The Gang's All Here (1988) - Vicki the Robot
- Double Dates (1988) - Vicki the Robot
- Divided We Stand (1988) - Vicki the Robot
- When You Hear the Beep (1988) - Vicki the Robot
- Safety First (1988) - Vicki the Robot
- Book-It (1988) - Vicki the Robot
- The Rock Band (1988) - Vicki the Robot
- Big J, the D.J. (1988) - Vicki the Robot
- I'll Drink to That (1988) - Vicki the Robot
- The Russians Are Coming (1988) - Vicki the Robot
- Ronald McDonald House (1988) - Vicki the Robot
- For Sale by Robot (1988) - Vicki the Robot
- Bye Bye Brindles (1988) - Vicki the Robot
- Here Today, Gone Tomorrow (1988) - Vicki the Robot
- Oooga Mooga (1987) - Vicki the Robot
- The Bank Job (1987) - Vicki the Robot
- The Fats of Life (1987) - Vicki the Robot
- TV or Not TV (1987) - Vicki the Robot
- The Bad Seed (1987) - Vicki the Robot
- The Lawsonville Horror (1987) - Vicki the Robot
- The Promotion (1987) - Vicki the Robot
- Read My Lips (1987) - Vicki the Robot
- It's Okay to Say No (1987) - Vicki the Robot
- Bride and Groom (1987) - Vicki the Robot
- Whodunit? (1987) - Vicki the Robot
- Everyone Into the Pool (1987) - Vicki the Robot
- Woodward and Bernstein (1987) - Vicki the Robot
- Double Wedding (1987) - Vicki the Robot
- Vicki Goodwrench (1987) - Vicki the Robot
- The Cat's Meow (1987) - Vicki the Robot
- Wally the Wimp (1987) - Vicki the Robot
- Look into My Eyes (1987) - Vicki the Robot
- Victor/Vicki-toria (1987) - Vicki the Robot
- Little Miss Shopping Mall (1987) - Vicki the Robot
- Matchmaker, Matchmaker (1987) - Vicki the Robot
- The Personality Kid (1987) - Vicki the Robot
- Top Secret (1987) - Vicki the Robot
- Moving Up (1987) - Vicki the Robot
- Neighborhood Watch (1986) - Vicki the Robot
- Thanksgiving Story (1986) - Vicki the Robot
- The Shoplifter (1986) - Vicki the Robot
- You Gotta Have Heart (1986) - Vicki the Robot
- P-P Paula (1986) - Vicki the Robot
- Who's the Boss? (1986) - Vicki the Robot
- The Older Woman (1986) - Vicki the Robot
- Crazy Like a Fox (1986) - Vicki the Robot
- Home Sweet Homeless (1986) - Vicki the Robot
- Here Comes the Judge (1986) - Vicki the Robot
- My Mother the Teacher (1986) - Vicki the Robot
- Money, Money, Money (1986) - Vicki the Robot
- Chewed Out (1986) - Vicki the Robot
- The Grandparents (1986) - Vicki the Robot
- The Real Facts of Life (1986) - Vicki the Robot
- Show Biz (1986) - Vicki the Robot
- Like Father, Like Son (1986) - Vicki the Robot
- Good Ol' Lou (1986) - Vicki the Robot
- The Company Takeover (1986) - Vicki the Robot
- The Robot Nappers (1986) - Vicki the Robot
- Substitute Father (1986) - Vicki the Robot
- Love Story (1986) - Vicki the Robot
- The Camping Trip (1986) - Vicki the Robot
- The Burrito Story (1986) - Vicki the Robot
- Brainwashed (1985) - Vicki the Robot
- Ted's New Boss (1985) - Vicki the Robot
- Child Genius (1985) - Vicki the Robot
- The Adoption (1985) - Vicki the Robot
- Slightly Dishonorable (1985) - Vicki the Robot
- The Bully (1985) - Vicki the Robot
- The Lie (1985) - Vicki the Robot
- Spielberg, Jr. (1985) - Vicki the Robot
- Sibling Rivalry (1985) - Vicki the Robot
- The Suitor (1985) - Vicki the Robot
- The Sitter (1985) - Vicki the Robot
- The Neighbors (1985) - Vicki the Robot
- Vicki's Homecoming (1985) - Vicki the Robot
1987
The Adventures of Teddy Ruxpin (TV Series)
as
Safety Tips Officer (voice)
1986
New Love, American Style (TV Series)
- Love and the Doll (1986)
1984
Webster (TV Series)
as
Kathy
- Strike Up the Band (1985) - Kathy
- The Uh-Oh Feeling (1985) - Kathy
- Too Much Class (1984) - Kathy
1984
The Ewok Adventure (TV Movie)
as
Cindel (voice, uncredited)
1983
Heart Like a Wheel
as
Little Shirley
1983
Marco Polo (TV Mini Series)
- Episode #1.6 (1983) - (voice, uncredited)
1982
A Woman Called Golda (TV Movie)(voice, uncredited)
Self
2009
The Morning Show with Mike & Juliet (TV Series)
as
Self
- Episode dated 14 January 2009 (2009) - Self
1989
Teen Win, Lose or Draw (TV Series)
as
Self
- Episode dated 26 October 1989 (1989) - Self
- Episode dated 2 September 1989 (1989) - Self
- Episode dated 6 August 1989 (1989) - Self
- Episode dated 30 July 1989 (1989) - Self
- Episode dated 9 July 1989 (1989) - Self
1988
Fox's Fun House (TV Series)
- Episode dated 7 November 1988 (1988)
1986
Star's Table (TV Series)
as
Self
- Episode #1.28 (1986) - Self
1986
The 28th Annual Strawberry Festival Parade (TV Movie)
as
Self
References
Tiffany Brissette Wikipedia
(Text) CC BY-SA