Park section

County Fair




Opening date

1976 (1976)




Replaced by

Carolina Harbor




Max speed

93 km/h




Opened

1976




Park

Carowinds




Status

Closed




Cost

$1,600,000




Height

28 m




Height restriction

1.22 m




Track length

1,164 m






Closing date

July 26, 2015 (2015-07-26)




Similar

Carolina Cyclone, Nighthawk, Afterburn, Carolina Goldrusher, The Flying Cobras
Thunder Road was a wooden roller coaster located at Carowinds amusement park that sits on the border between Fort Mill, South Carolina, and Charlotte, North Carolina. Opened in 1976 and built by Philadelphia Toboggan Coasters, the racing roller coaster cost $1.6 million to construct and featured two identical tracks that paralleled each other. The design of the ride was based on Rebel Yell, a wooden racing coaster at Kings Dominion in Doswell, Virginia. Thunder Road was closed on July 26, 2015, to make room for expansion at the park. On August 27, 2015, Carowinds announced that the Boomerang Bay waterpark would be expanded and renamed Carolina Harbor. The expansion resulted in the removal of Thunder Road.
Contents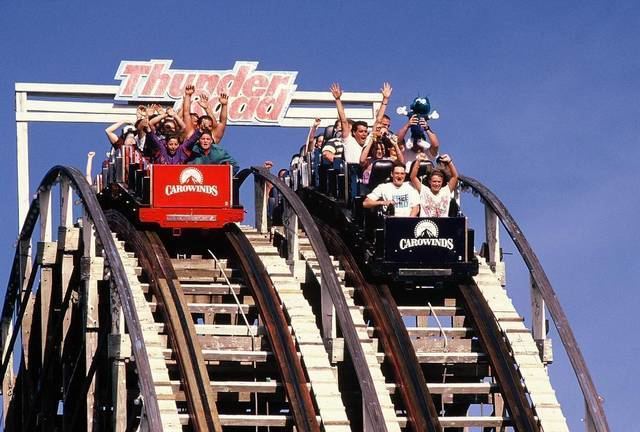 History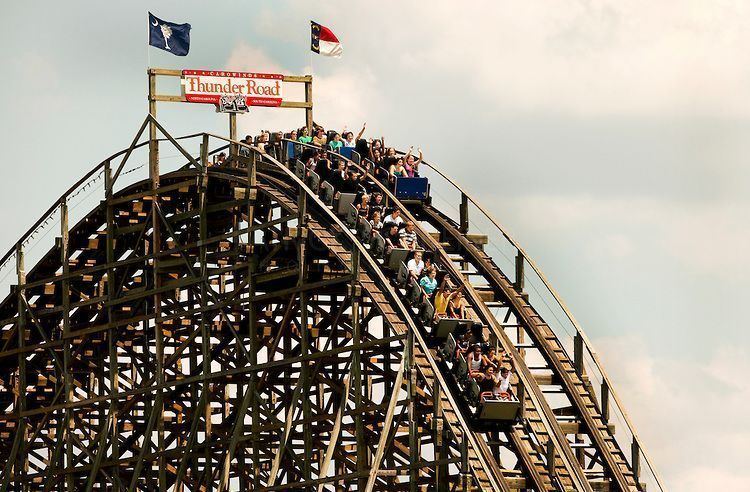 Thunder Road was named and originally themed after the 1958 movie, Thunder Road. NASCAR celebrities Bobby Allison and David Pearson, along with major newspapers from around the country, were at Carowinds for the grand opening. Thunder Road was originally painted red, white, and blue. Two moonshine stills were originally placed at the entrance but have since been removed.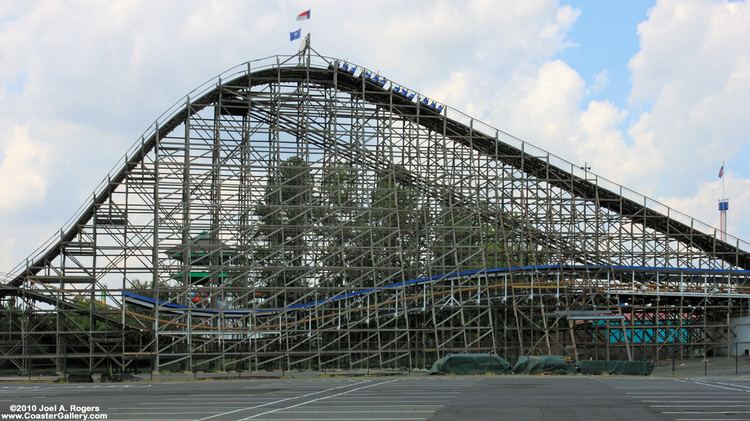 The ride originally featured trains from the Jetstream, a roller coaster at Chicago's defunct Riverview Park. For use on Thunder Road, the trains were themed to resemble a Sheriff's car and an Outlaw's car to fit the coaster's original theme. The Riverview trains were retired in 1980 and replaced with new, higher-capacity Philadelphia Toboggan Coasters trains.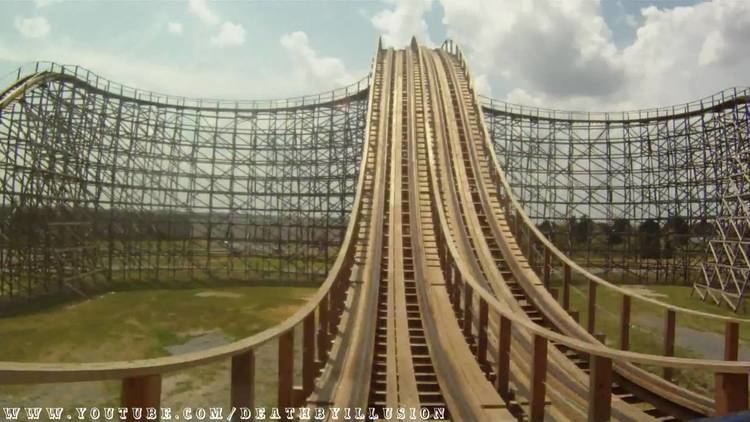 Thunder Road's trains all faced forward until one side was reversed in 1995 to run backwards. During the 1995-96 off season, the air conditioners and decorative memorabilia in the waiting area were removed. In 2008, all trains were turned to face forward once again. Portions of the track were also refurbished in 2008 and 2009. In May 2015, Carowinds announced that they would be closing Thunder Road permanently on July 26, 2015, to make room for future expansion. The roller coaster was demolished in August 2015.
Ride Layout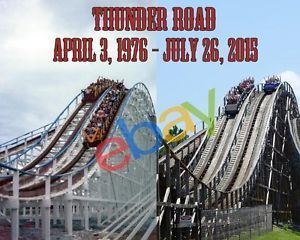 As the trains left the station, they embarked on a gentle downward turn in opposite directions that went under the brake run. Both tracks met side-by-side to ascend the chain lift hill 93 feet (28 m). Riders passed by five signs between the two tracks that together read, "Grit your teeth" "Bear the load" " Enjoy your ride" " On Thunder Road" "Burma-Shave". The drop of 88 feet (27 m) was followed by several medium-sized air-time hills and a turnaround element that sent each train heading back to the station. The tracks diverged and traveled across more small air-time hills into the final tunnel-covered hill, where the tracks met up again as they reached the final brake run.
Incidents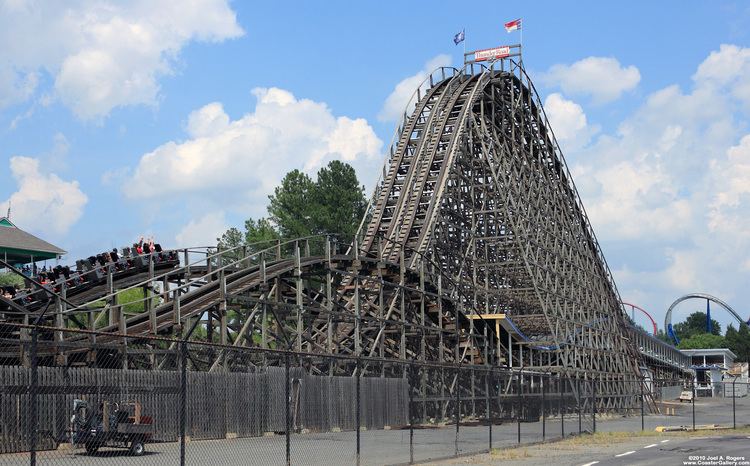 On April 5, 1999, a train collided with another, leaving seven people injured. Sensors on the ride were then replaced, opening the ride again.
Construction data
500,000 board feet (1200 m³) of treated wood
60-70 tons of nails, bolts, and track
5,500 US gallons (21 m³) of paint (most parts with paint have been replaced)
References
Thunder Road (roller coaster) Wikipedia
(Text) CC BY-SA