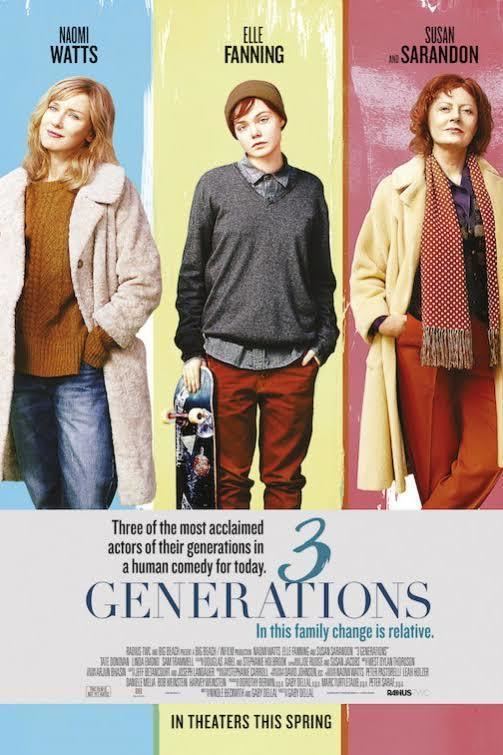 Teenager Ray (Fanning) realizes and pursues his true identity as male and his mother Maggie (Watts), lesbian grandmother Dolly (Sarandon) and absent father Craig (Donovan) must learn to accept him for who he is.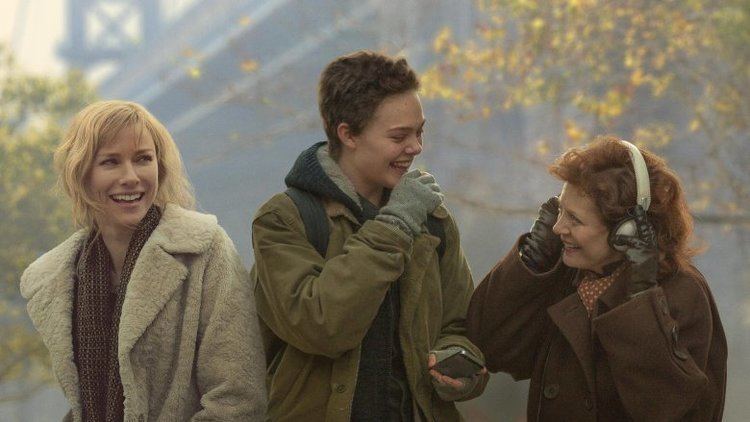 Elle Fanning as Ray
Naomi Watts as Maggie
Susan Sarandon as Dolly
Tate Donovan as Craig
Linda Emond as Frances
Jordan Carlos as Jake
Sam Trammell as Matthew
Maria Dizzia as Sinda
Tessa Albertson as Spoon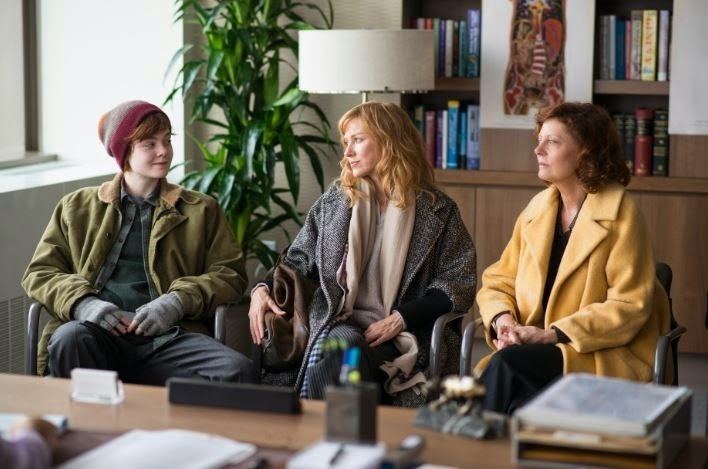 Beckwith and Dellal began working on the screenplay in the fall of 2012, with Beckwith finishing the first draft in the spring of 2013. On October 30, 2014, Elle Fanning, Naomi Watts and Susan Sarandon were announced to have joined the film. On November 18, 2014, Tate Donovan joined the cast. On November 25, 2014, Sam Trammell joined the cast. Filming took place in New York City and Westchester County, New York, over the course of 25 days in November and December 2014. In August 2015, Michael Brook was announced as the composer for the film.
In April 2016, Dellal posted pictures on Instagram indicating that she was re-editing the film. The score by Brook was replaced by West Dylan Thordson.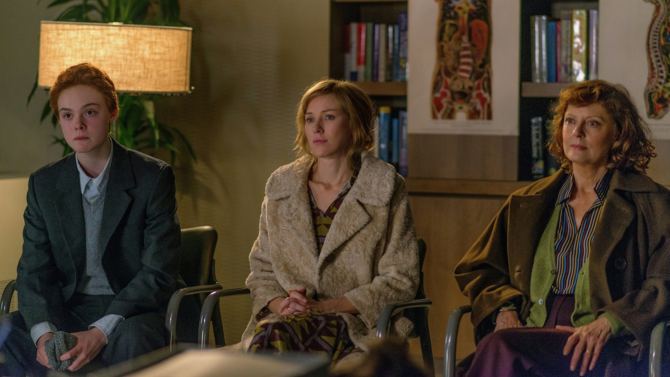 On May 15, 2015, The Weinstein Company acquired distribution rights to the film, then titled Three Generations, in a $6 million deal. In June 2015, the film was announced to be released on September 18, 2015, under the title About Ray. It premiered at the Toronto International Film Festival on September 12, 2015, to lukewarm reviews. Subsequently, the film was pulled from the schedule days before its intended release date. In March 2017, it was announced that the film was scheduled to be released on May 5, 2017, under the title 3 Generations.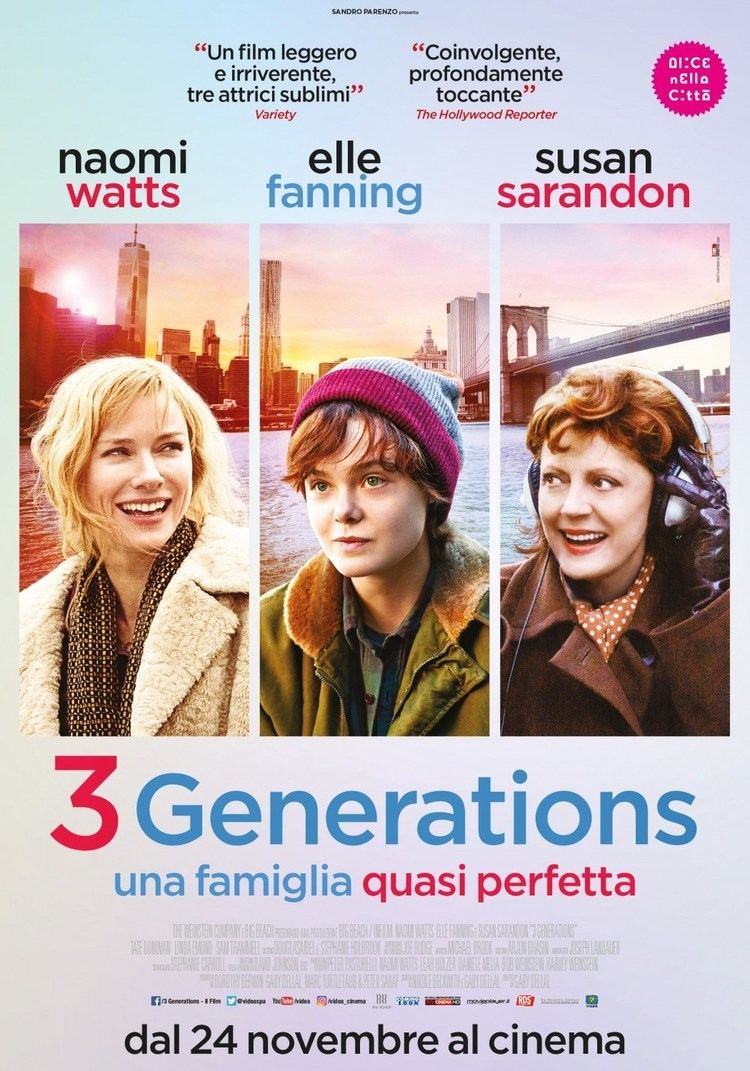 On review aggregator website Rotten Tomatoes, the film has an approval rating of 30% based on 38 reviews, and an average rating of 5.2/10. The site's critical consensus reads, "3 Generations squanders a worthy premise on a thinly written story that focuses on dramatic signposts at the expense of genuine character development." On Metacritic, which assigns a normalized rating, the film has a score 47 out of 100, based on 21 critics, indicating "mixed or average reviews".
The film has been the subject of controversy regarding its casting of Fanning, a cisgender female actor, as a trans male character, Ray. In an interview with Refinery29 in 2015, Dellal stated that Ray is a character who has not yet transitioned during the story, saying, "The part is a girl and she is a girl who is presenting in a very ineffectual way as a boy." Dellal's statement led to criticism from the trans community, accusing her of misgendering. In 2017, Dellal denied misgendering and stated that the comment was "misunderstood", saying, "When I did that Refinery29 interview, it was because I was talking about Elle Fanning as an actress, and I kept referring to her as she."