Thomas "Tommy" Rodella, Sr. is a former Rio Arriba County, New Mexico magistrate judge and sheriff. He is married to New Mexico State Representative Debbie Rodella who has represented Rio Arriba, Santa Fe, and Taos Counties (Legislative District 41) in the New Mexico House of Representatives since 1993.
Rodella served as a sergeant and investigator in the New Mexico State Police from 1982 to 1995 when he retired on a disability pension. While a state police officer he was disciplined for marijuana use, improper use of a weapon, physical abuse, falsifying official reports, abusing sick leave, using his position for personal gain, and served at least three 30-day suspensions.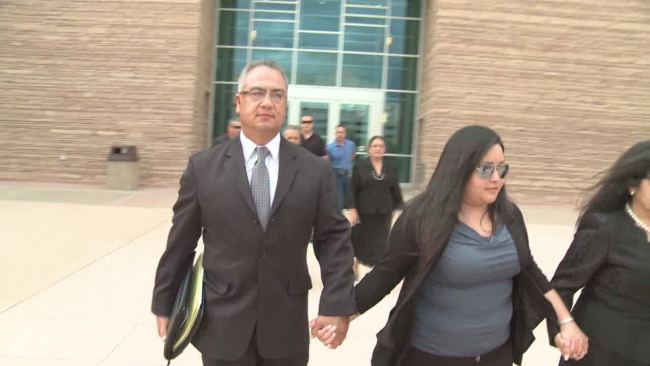 In March, 2005 Rodella was appointed a state magistrate judge by Gov. Bill Richardson but was forced to resign that office the following July after it was revealed that Rodella had hand-delivered an order to release an acquaintance who had been jailed on a charge of drunken driving over the Fourth of July holiday. Rodella subsequently ran for the vacant magistrate judge seat and won the Democratic primary with 24 percent of the votes in a six-way race. Rep. Rodella's campaign fund reports showed that funds contributed to her re-election campaign (in which she ran unopposed) were used to largely fund her husband's campaign.
An investigation by the New Mexico Judicial Standards Commission conducted in 2008 concluded that he was guilty of judicial misconduct in three cases that had been before him and recommended his removal from office. Rodella was subsequently removed from office by the New Mexico Supreme Court and prohibited from ever running for judicial office again. Two years later in 2010 Rodella won election to the non-judicial office of sheriff of Rio Arriba County with 25 percent of the vote in a field of eight. He was removed from that position by the Rio Arriba County Commission in October, 2014 after being convicted and imprisoned on multiple Federal civil rights felony counts.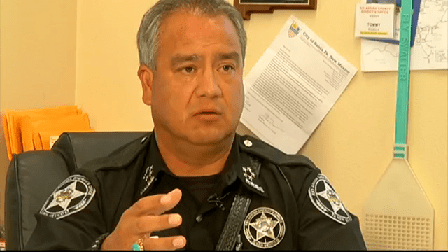 On August 15, 2014, Rodella and his 26-year-old son, Thomas, Jr., were arrested by the FBI on a then sealed Federal indictment arising from a March 2014 "road rage" incident in Rio Arriba County charging them with assaulting a motorist, threatening him with a firearm, and filing false charges against him for trying to run him and his son down. All charges against Thomas, Jr., were dropped less than two weeks later, however, under a Government motion made on August 27, 2014 that he had preexisting medical conditions that "could negatively affect his cognitive abilities" thereby "raising a question as to whether he was capable of forming the level of specific intent that is an element of 18 U.S.C. §§241 and 242."
After a four day jury trial held in the U.S. District Court for the District of New Mexico at Albuquerque, Rodella was convicted on September 26, 2014 of both deprivation of civil rights under color of law (18 U.S.C. §241 & §242) and brandishing a firearm during a crime of violence (18 U.S.C. §924(c)(1)(A)(ii)), and was immediately remanded pending sentencing facing up to ten years in federal prison on the civil rights counts and a mandatory additional seven years to be served consecutively on the firearms conviction.
By a 3-0 vote on October 2, 2014, the Rio Arriba County Commission removed Rodella as Sheriff and replaced him with James Lujan, a deputy Rodella once fired and who had defeated him in the June, 2014 Democratic primary for that office. Following the conviction, Rodella's attorney said he would appeal the case and filed a Hyde Amendment claim of prosecutorial misconduct.