Installed

22 June 2010




Name

Thomas Paprocki




Ordination

May 10, 1978




Coat of arms




Appointed

April 20, 2010




Motto

Lex cordis caritas




Consecration

March 19, 2003




Denomination

Catholic




Predecessor

George Joseph Lucas








See

Springfield in Illinois




Birth name

Thomas John Joseph Paprocki




Born

August 5, 1952 Chicago (

1952-08-05

)


Education

DePaul University, Pontifical Gregorian University
Bishop thomas paprocki joy and grievance in an american diocese

Thomas John Joseph Paprocki (born August 5, 1952) is an American prelate of the Roman Catholic Church who serves as bishop of the Diocese of Springfield, Illinois.
Contents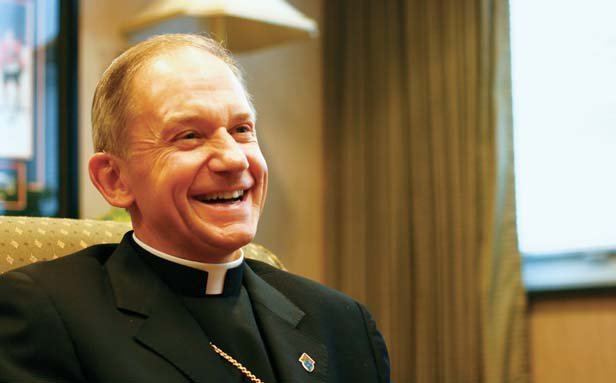 My conversation with bishop thomas paprocki
Early life and education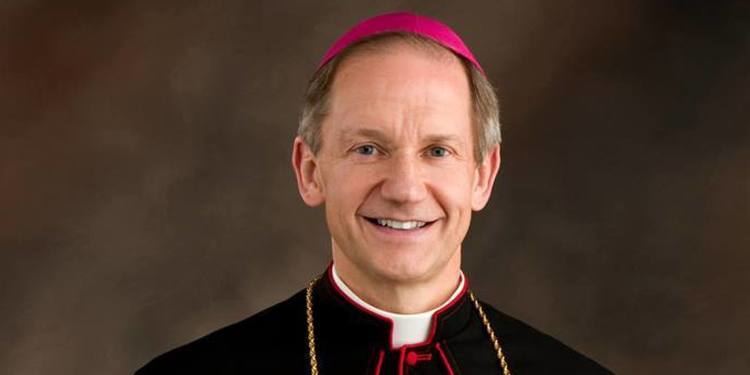 The third of nine children, Thomas Paprocki was born in Chicago, Illinois; he has six brothers and two sisters. A lifelong fan of hockey, he began playing at a young age in the basement of his father's drugstore and supports the Chicago Blackhawks. He graduated from Quigley Preparatory Seminary South in 1970, and then entered Niles College, where he obtained a Bachelor of Arts degree in 1974.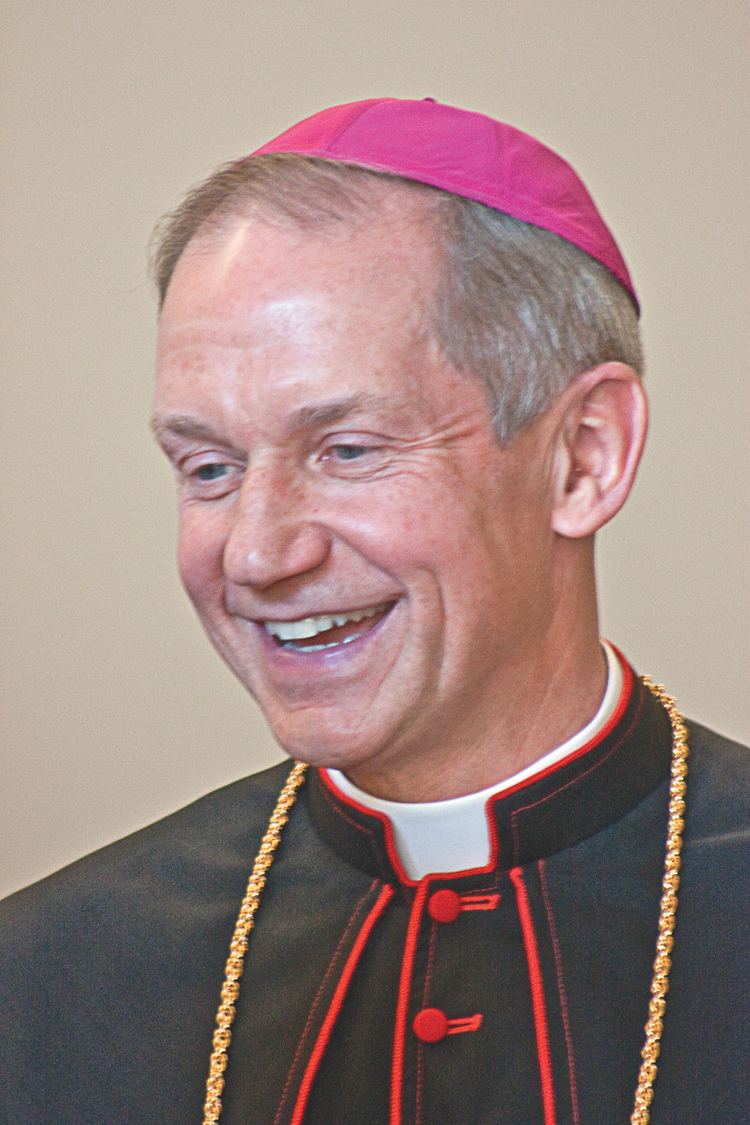 From 1974 to 1979, he studied at St. Mary of the Lake Seminary, where he earned a Bachelor's in Sacred Theology (1976), Master's in Divinity (1978), and Licentiate in Sacred Theology (1979).
Ordination and ministry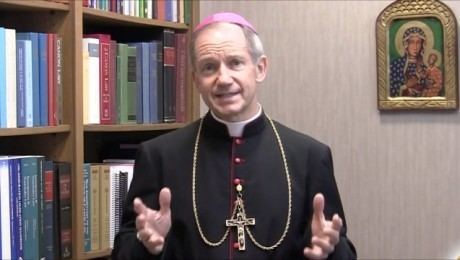 Paprocki was ordained to the priesthood by John Cardinal Cody on May 10, 1978, and then served as associate pastor at St. Michael's Church in South Chicago until 1983. In 1981, he earned his Juris Doctor from DePaul University College of Law and founded the Chicago Legal Clinic to assist the working poor and disadvantaged.
Paprocki served as administrator of St. Joseph Church in Chicago from 1983 to 1986 and as vice-chancellor of the Archdiocese of Chicago from 1985 to 1987. He then furthered his studies in Rome at the Pontifical Gregorian University, where he obtained a Licentiate of Canon Law (1989) and a Doctor of Canon Law degree (1991). Upon his return to the United States, he was named chancellor of the archdiocese in 1992 and later pastor of St. Constance Church in 2000. In 2013 he received an MBA from the University of Notre Dame.
Auxiliary Bishop of Chicago
On January 24, 2003, Paprocki was appointed Auxiliary Bishop of Chicago and Titular Bishop of Vulturaria by Pope John Paul II. He received his episcopal consecration on the following March 19 from Francis Cardinal George, O.M.I., with bishops Raymond E. Goedert and Ricardo Watty Urquidi, M.Sp.S., serving as co-consecrators. As an auxiliary, he served as Episcopal Vicar for Vicariate IV, and as the cardinal's liaison for Polonia and for health and hospital affairs. He is also a member of the boards of directors of the Polish American Association and the Polish American Leadership Initiative.
When the Governor of Illinois, Rod Blagojevich, issued an executive order in 2005 requiring all pharmacists in the state to dispense prescription contraceptives, Paprocki condemned the order in Blagojevich's presence, saying, "I am dismayed that our secular society has reached the point that individuals are being required by law to violate their personal religious beliefs in order to accommodate the selfish demands of special interest groups."
In November 2008, Paprocki spoke out against the Freedom of Choice Act (FOCA), saying, "It could mean discontinuing obstetrics in our hospitals, and we may need to consider taking the drastic step of closing our Catholic hospitals entirely. It would not be sufficient to withdraw our sponsorship or to sell them to someone who would perform abortions. That would be a morally unacceptable cooperation in evil." In a subsequent interview with The Chicago Tribune, he reaffirmed his position, saying, "If Catholic hospitals were required by federal law to perform abortions, we'd have to close our hospitals."
When remarking about who was responsible for the sexual abuse crises in the Catholic Church, Paprocki said that the devil was the principal force behind the lawsuits.
Bishop of Springfield
On April 20, 2010, Paprocki was appointed as the Bishop of Springfield by Pope Benedict XVI. He was installed at the Cathedral of the Immaculate Conception on June 22, 2010. In November 2010, he organized a conference on exorcism.
In April 2012, Paprocki was named as part of a three-member board of American Catholic Bishops (together with the chair, Seattle's archbishop, J. Peter Sartain, and Toledo's bishop, Leonard P. Blair, who had done some preliminary work beforehand) charged by the Vatican's Congregation for the Doctrine of the Faith (CDF) with a multi-year investigation into the U.S. Leadership Conference of Women Religious (LCWR). He coined the name of the Fortnight for Freedom, a campaign of the American bishops on behalf of religious liberty.
In September 2012, Paprocki told his parishioners that voting "for a candidate who promotes actions or behaviors that are intrinsically evil and gravely sinful makes you morally complicit and places the eternal salvation of your own soul in serious jeopardy." His article went on at length discussing how the Democratic Party embraced objectionable doctrines.
Paprocki is Episcopal Board Chairman for the Catholic Athletes for Christ, and is the author of Holy Goals for Body and Soul.
Opposition to LGBT Rights
In November 2013, Paprocki said that Satan was behind recent Illinois legalization of same-sex marriage and held an exorcism ceremony, during which he read the exorcism rite "in reparation for the sin of same-sex marriage".
In 2017 Paprocki instructed priests in his central Illinois diocese to deny communion, last rites and funeral rites to people in same-sex marriages – unless they repent. In the decree he sent to priests, deacons, seminarians and staff in his Springfield diocese last week, Bishop Thomas Paprocki sets forth a set of norms on same-sex marriage and related pastoral issues that he says are the policy of the diocese. Paprocki's decree bans priests and parish staff from performing same-sex marriages or allowing same-sex weddings or receptions at any Catholic facilities. People in same-sex marriages "should not present themselves for Holy Communion, nor should they be admitted to Holy Communion." A person in a same-sex marriage who is facing death may only receive communion after expressing "repentance for his or her sins." The bishop's pastoral letter reflects the Catechism of the Catholic Church and Canon Law.
In July 2017, he stated publicly his belief that Catholic politicians who have been involved in making gay marriage legal in the United States should refrain from Holy Communion until they had sought forgiveness in the confessional.
References
Thomas Paprocki Wikipedia
(Text) CC BY-SA