The Young Messiah is a 2016 American biblical drama film directed by Cyrus Nowrasteh and co-written by Betsy Giffen Nowrasteh and Nowrasteh, based on the novel Christ the Lord: Out of Egypt by Anne Rice. The film stars Adam Greaves-Neal, Sean Bean, David Bradley, Lee Boardman, Jonathan Bailey, and David Burke. The film revolves around a fictional interpretation of a seven-year-old Jesus, who tries to discover the truth about his life when he returns to Nazareth from Egypt.
Nowrasteh acquired the film rights in 2011, and wrote the script along with his wife Betsy Giffen. Chris Columbus developed the film through his 1492 Pictures banner and helped the film financing by Ocean Blue Entertainment. FilmDistrict acquired the US distribution rights in 2013, which were later transferred to Focus Features in 2014. Filming began on September 15, 2014, in Matera and Rome, Italy.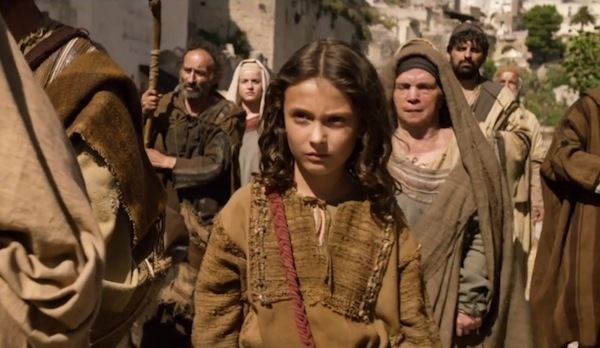 Although the film was known throughout production as Christ the Lord, Focus Features announced on September 1, 2015, that it would now be called The Young Messiah. Nowrasteh said in a press release, "This new title better conveys how our film seeks to present a realistic portrait of Jesus as a child both grounded in faith and consistent with the adult Jesus revealed in the Bible."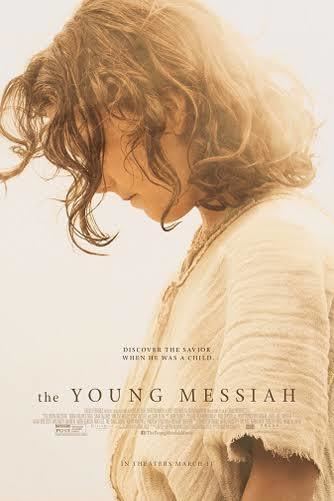 The film was released on March 11, 2016, by Focus Features. It was later released on DVD and Blu-Ray with special features on June 14, 2016.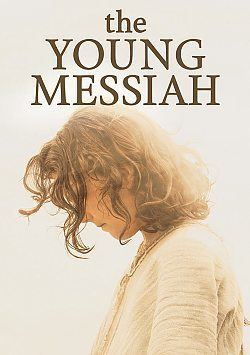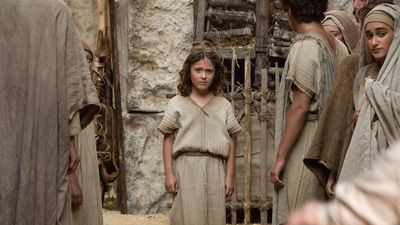 At the age of 7, when Jesus returns from Egypt to his home in Nazareth with his family, he discovers the truth about his life. He realizes he is the Son of God, sent by God, to be the savior of humanity.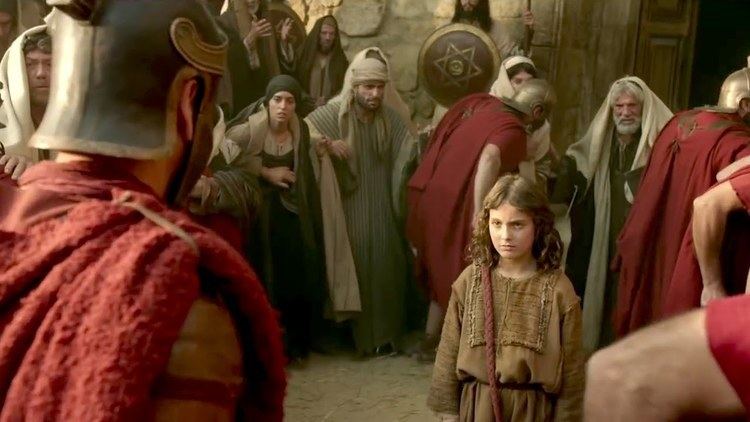 Principal photography began on location on September 15, 2014, in Matera, Italy. Shooting also took place in Rome at Cinecittà studios.
According to director Cyrus Nowrasteh, James and Salome, referred in the Bible as Jesus' brother and sister, are portrayed as his cousins. Nowrasteh said that the idea is that they had "sort of been adopted... they all referred to one another as brother and sister in those times." The filmmakers had cross-denominational support for the film's production, and received positive feedback from evangelicals and Catholics alike. Nowrasteh's wife Betsy helped rewrite two scenes taken from the apocryphal "Infancy Gospel of Thomas" in order to bring them more into line with the Gospels.
The film was recognized by Time as introducing "a new class in the world of Jesus narratives". According to the director, "it wasn't easy material to tackle".
On January 17, 2013, John Debney was hired to compose the music for the film. Italian Christian-Reggae artist Douglas Cocker also contributed a cover of Stryper's "Abyss (To Hell With the Devil)".
The film was previously set for March 23, 2016, release, but on January 15, 2015, Focus Features moved the release up to March 11, 2016. On December 22, 2015, a sneak peek video clip was released on the movie's website. The film met the qualification criteria for the 89th Academy Awards.
On June 21, 2013, it was announced that FilmDistrict had acquired the US distribution rights to the film and planned to release the film in March 2015. The film was then being developed and financed by Rise Entertainment, under a five-year deal inked between Rise and 1492 Pictures. 1492 Pictures, Hyde Park Entertainment, CJ Entertainment, and Ocean Blue Entertainment would produce the film, and Hyde Park would handle the international sales for the film. Producers would be Columbus, Barnathan, and Radcliffe for 1492, Tracy K. Price for Ocean Blue, Ashok Amritraj for Hyde Park, and Mark W. Shaw for CJ.
On May 16, 2014, it was reported again that Ocean Blue would finance the film along with CJ, Echo Lake Productions, and Ingenious Media, while 1492 Pictures would produce the film along with Ocean Blue, CJ, Hyde Park and Ingenious. Focus Features acquired the US rights from FilmDistrict, and set the film to begin production in September 2014.
In the United States and Canada, the film opened on March 11, 2016 alongside 10 Cloverfield Lane, The Brothers Grimbsy and The Perfect Match. It was originally projected to gross $7–8 million in its opening weekend, however after grossing just $1.4 million on its opening day, estimates were lowered to $3–4 million. It ended up grossing $3.3 million in its opening weekend, finishing 7th at the box office.
The film has gathered mixed to negative critical responses. On Rotten Tomatoes, the film has a rating of 47%, based on 36 reviews, with an average rating of 5.6/10. On Metacritic the film has a score of 33 out of 100, based on 9 critics, indicating "generally unfavorable reviews". Audiences polled by CinemaScore gave the film an average grade of "A–" on an A+ to F scale.
A review by TheBlaze states that "if you're really keen on seeing this film, you probably won't be disappointed".
Steven D. Greydanus reviewed The Young Messiah for the National Catholic Register, saying it was smartly adapted by Cyrus and Betsy Nowrasteh. Greydanus said he could imagine watching the film with a mixed group of people of faith and no faith while holding everyone's interest. He says this project could have turned into "the greatest imaginable act of authorial hubris and irrelevance", except that the filmmakers found an elegant solution in drawing on both the Gospels and the apocryphal Gospels, while reworking all the material to bring it into conformance with right beliefs among Christians. Greydanus says that "The Young Messiah offers an imaginative vision of the most iconic and celebrated family in human history that is both surprising and familiar, warmly human and credible yet also different."