Covid-19

The Wind in the Willows



English






Animation, Adventure, Family


Rosemary Anne Sisson


UK






Mark Hall, Chris Taylor




27 December 1983 (UK)


The Wind in the Willows by Kenneth Grahame


Kenneth Grahame (novel), Rosemary Anne Sisson


Richard Pearson (Mole), Michael Hordern (Badger), Ian Carmichael (Rat), David Jason (Toad), Beryl Reid (The Magistrate), Una Stubbs (Jailer's Daughter / Various)


The Boxtrolls

,

The Collected Shorts of Jan Svankmajer

,

My Art is Not Dead

,

Out of a Forest

, The Making of 'The Nightmare Before Christmas',

Vicious Cycles



The Wind in the Willows is a 1983 British stop motion animated film produced by Cosgrove Hall Films for Thames Television and aired on the ITV network. The film is based on Kenneth Grahame's classic story The Wind in the Willows. It won a BAFTA award and an international Emmy award.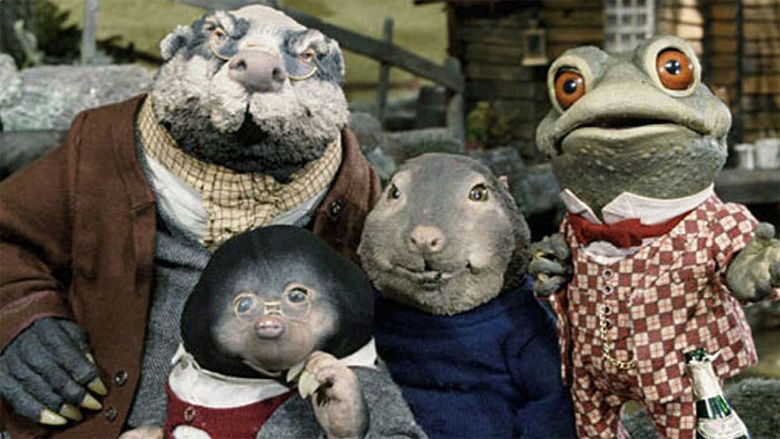 Subsequently, the studio made a 52 episode series, The Wind in the Willows based on characters from the Wind in the Willows between 1984 and 1990. Music & songs composed by Keith Hopwood, late of Herman's Hermits & Malcolm Rowe. The Stone Roses guitarist John Squire worked on this series as a set artist. Voice actors on this adaptation included David Jason, Ian Carmichael and Michael Hordern.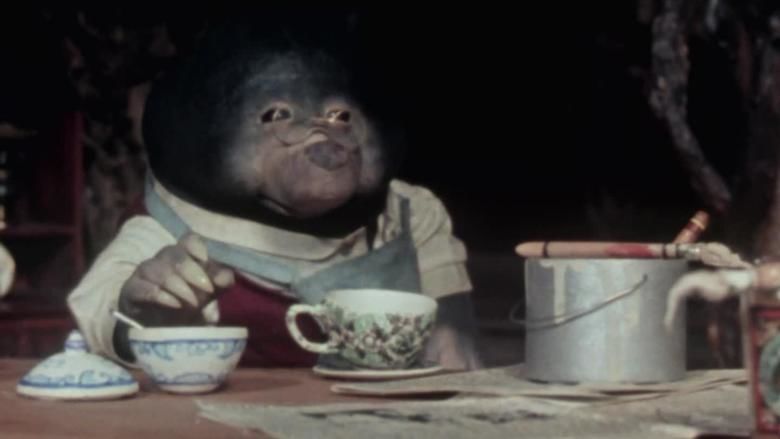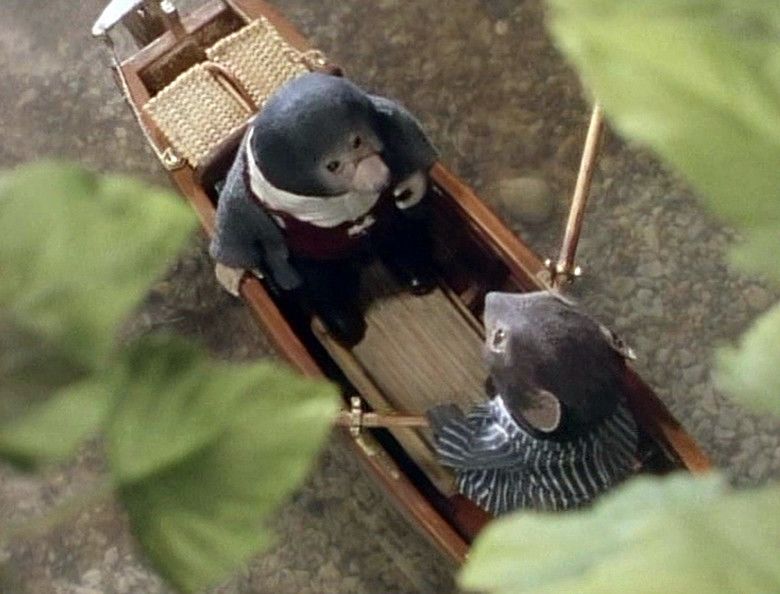 Fed up with spring cleaning, Mole ventures out of his underground home. He goes for a walk in the countryside and soon comes to a river where he meets and befriends Ratty (who lives there). Rat takes Mole on a picnic where they notice Badger (who appears behind the bushes) and ask him to join them, but he just mutters "Hmmm! Company!" and walks off home (though he still is their friend). Rat starts to warn Mole of the Wild Wood and its inhabitants, but they are interrupted by the arrival of the Chief Weasel and his henchman. While the Chief distracts them, his henchmen steals a jar of potted meat and they make their getaway. Ratty then takes Mole to visit their friend Toad at Toad Hall, and Toad asks them to come with him on a caravan trip on the Open Road; with his horse Alfred pulling it. Ratty really misses his home on the river but does not want to disappoint his friends. On the Open Road, disaster strikes as a passing motorcar sends Alfred into a panic and the caravan into a ditch. Toad suddenly decides he no longer wants to travel by Alfred and the caravan cart, and thinks that motor cars are the only way to travel. As time goes by, Rat and Mole can do nothing but look on as Toad buys and then almost immediately crashes his cars one after another. In winter, Rat and Mole are extremely worried and they decide to call on Badger to see if he has any suggestions; if there's anyone Toad will listen to, it is Badger. But Rat fell asleep, refusing to take Mole to the Wild Wood.
Mole then decides to go alone to the Wild Wood to see Badger. He asks a henchman weasel for directions to Badger's house, but he tells Mole the wrong way to go and he becomes scared and lost. His cry for Rat echoed, and back at the river bank; it wakes him up. Ratty soon notices Mole's absence and finds a note written by Mole telling him where he has gone. Rat takes some pistols and a cudgel and hurries along to the Wild Wood to find him. After Rat finds Mole, they literally stumble across Badger's house (Mole hurts his foot on Badger's door scraper buried in the snow) and knocks on the door. Badger, annoyed at his relaxing night being disturbed, opens the door and gets ready to tell off whoever it is who has interrupted his rest, but on seeing that it is Rat and Mole outside, he lets them in. They warm themselves in front of the fire and Badger offers them each a hot drink. They discuss Toad's careless driving. The next morning they turn up at Toad Hall and try to tell Toad that what he is doing is wrong, and attempt to make him promise that he will never go near a motor car again. But Toad won't listen to Badger's advice, so the three lock Toad in his bedroom; ensuring they guard him day and night. The next day, Toad feigns (fake) illness and asks Ratty to fetch a lawyer. Toad then escapes and Rat, Badger and Mole chase Toad but can't find him. Toad stops a motorist "Reggie" (who consistently mistakes him for a frog) and his wife "Rosemary," tricks them and steals their car, and shouts insults at a policeman (who came to report them of the incident), calling him a "Fat face!" after nearly running them over. Meanwhile, Mole becomes homesick and he and Ratty visit Mole End, and spend Christmas there. Some Caroling field mice turn up and after they have finish their song, Rat and Mole invite them inside for a Christmas feast, but they don't have very good news to share. When the field mice tells Rat and Mole that Toad has been arrested, they were consumed with guilt for their friend.
Meanwhile, in the court, Mrs. Carrington-Moss; the magistrate herself sentenced Toad to "twelve months for the theft, three years for furious driving, and fifteen years for the cheek", with another year added for "being green" which makes "twenty years" in jail. The Jailer's Daughter feels sorry for Toad and helps him escape by disguising him as a "Washerwoman". Toad acts his way as the humble "washerwoman" into a train driver at a local railway giving him a free ride home, but it isn't long until another train with the Police, Reggie, Rosemary, Mrs. Carrington-Moss and the Clerk are after him. Toad is found out but the engine driver still lets him escape. Toad calls in at Ratty's on the way home and Rat tells him the Weasels have over thrown Badger and taken over Toad Hall. Toad is upset after losing his ancestral home, but Badger has a plan. The next night, the friends sneak through the secret tunnel and fight the weasels (except Toad, who is fooling around on his chandeliers). But he manages to fall on top of the Chief Weasel and knock him unconscious. After victory, Badger, Mole, and Ratty settle down and think of the peaceful future, until Toad flies by in his new "Flying Machine".
Differences between the novel and the feature film
When Mole goes to row Ratty's boat - In the book they fall into the river. In the film they remain dry.
The Picnic - In the book Otter joins them. In the film their picnic is disturbed by the weasels.
In the book the weasels really only have a small role. They take over Toad Hall and when the four friends go into battle for Toad Hall the weasels just run away. In the film they have a greater presence; their behaviour is unpredictable and ranges from simple mischief and petty crime to sometimes become quite sinister. They block road signs when Toad is driving his motor cars to make him crash, and steal items while their owners are distracted. They stalk and petrify Mole in the Wild Wood to try and stop him from finding Badger's house and getting Badger's help to stop Toad's motoring insanity. They are also in the jury of the court room when Toad is being sentenced, and laugh at him. In the Battle for Toad hall they stay and fight Toad and his friends, but are eventually defeated.
Toad's Hour - In the film, it takes place at Toad Hall with Ratty, Badger and Mole in the winter morning starting off with a striking hour from Badger's house in the Wild Wood the previous evening, whilst in the book, it originally takes place in Springtime and Badger, Ratty and Mole arrive at Toad Hall from Ratty's house on the riverbank where Badger would originally announce that Toad's hour has come.
Three chapters of the book are omitted from the film: "The Further Adventures of Toad", "Wayfarer's All" and "The Piper at the Gates of Dawn." These chapters were adapted as TV episodes in the first series of The Wind in the Willows.
Toad sings his last little song known as "When the Toad Came Home" before the battle while walking through the secret tunnel in the film, whereas he originally sings it to himself in his bedroom before his victory party in the book.
The flying machine craze of Toad's wasn't featured at all in the book, but was seen at the end of the film.
The magistrate is a woman in the film, while it was originally a man in the book.
The stern telling off that Badger gives Toad is played inside the library (which is not shown on screen, but played to Ratty and Mole standing outside in the main hall and some parts of Toad Hall such as paintings etc.) in the film, whilst it originally happens in the main hall before Badger and Toad go the smoking room in the book.
In the book, Ratty and Mole take the ridiculous motoring togs off for Toad (who would not take them off himself) before Badger starts telling Toad off, whilst in the film, Toad keeps his ridiculous motoring togs on during the off-screen telling off and the main hall scene before he gets locked up in his bedroom.
The stealing the motor car scene in the film is where Toad stops a motorist and his wife to ask them to help him having a spot of bother with his car to which it has got a flat crankshaft as a sneaky idea to trick the couple of Reggie and Rosemary into leaving their motor car unattended so that Toad himself can drive it away, whilst in the book Toad originally stole a motor car that was parked outside an Inn.
The character of Otter is not included, though he is in the television series.
The main banqueting hall and grand staircase of Toad Hall was inspired by the one in Leap Castle in Ireland.
David Jason as Toad
Richard Pearson as Mole
Ian Carmichael as Rat
Michael Hordern as Badger
Beryl Reid as Mrs. Carrington-Moss
Una Stubbs as the Jailer's Daughter and Rosemary
Jonathan Cecil as Reggie, the motorist
Brian Trueman as Various voice
The Wind in the Willows (1983 film) Wikipedia
(Text) CC BY-SA
The Wind in the Willows (1983 film) IMDb
The Wind in the Willows (1983 film) themoviedb.org