Sponsored Links
Topics
Sponsored Links
7.2

/

10

1

Votes

Alchetron

Rate This





Russian






Animation




Soviet Union






Vera Tsekhanovskaya Mikhail Tsekhanovsky




1962 (USSR)




The Wild Swans by Hans Christian Andersen




Hans Christian Andersen (story), Yevgeni Ryss, Leonid Trauberg




Mikhail Tsekhanovskiy, Vera Tsekhanovskaya




Alexander Vladimirovich Varlamov




Leonid Trauberg, Yevgeniy Ryss




Erast Garin

,

Sergey Martinson

,

Victor Sergachov

,

Elena Ponsova

,

R Chumak




Hans Christian Andersen wrote the story for The Wild Swans and The Snow Queen



The Wild Swans (Russian: Дикие лебеди, Dikiye lebedi) is a 1962 Soviet traditionally animated feature film directed by the husband-and-wife team of Mikhail Tsekhanovsky and Vera Tsekhanovskaya. The film is based on the story of the same name by Hans Christian Andersen. Unusual for Soviet films of this period, and especially for animated films, it was filmed in widescreen. It was produced at the Soyuzmultfilm studio in Moscow.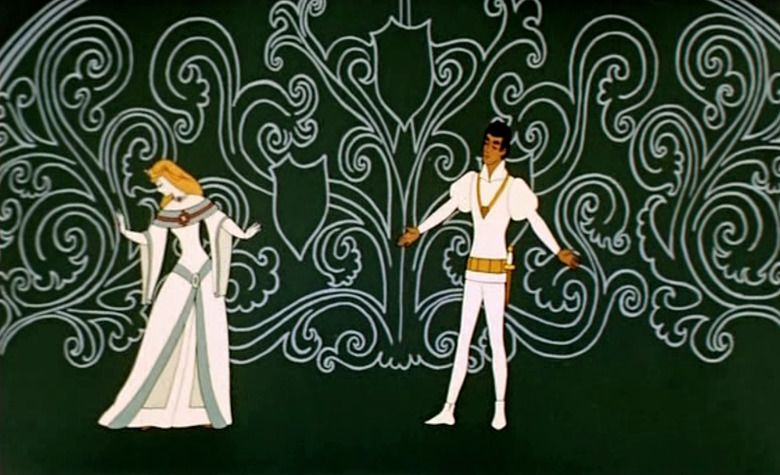 The princess Elisa and her eleven brothers live in peace and happiness until their father marries again and brings home a new queen. She turns out to be an evil witch. With her magic, she tries to curse Elisa, but Elisa's good heart repel the curse. Instead, the queen resorts to blackening Elisa's face and dirtying her hair, making her unrecognisable. She also attempts to turn the eleven princes into black, ugly birds, but because of their good hearts, the curse is only partly successful: they turn into beautiful white swans.
The queen chases them out of the castle, and the next morning, Elisa is chased out as well because her father didn't recognise her. Left with nothing, she sets out to find her brothers. After many years, she finally finds them, and after learning from a crow that the curse can be broken, she has to knit eleven sweaters out of tall, burning nettles, and has to remain silent and not be distracted.
While she works on the sweaters, she meets a prince who falls in love with her and lets her live in his castle. Here, an archbishop conspires with the prince's fiancé, his (the archbishop's) niece, to get rid of her by making people think she is a witch. She is almost burnt on the stake, but at the last second, her brothers come to the rescue. She throws the sweaters over them, the curse is broken, and she is able to tell her story and return the prince's love.
DVD: Золотая коллекция любимых мультфильмов - 4. PAL, no subtitles. Contains: The Wild Swans, Argonauts (20 min), The Boatswain and the Parrot (series 1-4, 38 min), A Blue Puppy (20 min)
VHS and MPEG-4 versions containing only the film.
The film expert Pyotr Bagrov in the analysis of the Soviet "andersen's" filmography puts the animated film "Wild Swans" on a special place, separating its literary basis from other fairy tales of Andersen: "It, in general, and not the fairy tale. It is an ancient Danish legend". Respectively, other, in comparison with other animated screen versions, appeared also a graphic manner in which the tape is created: "The extended, "Gothic" people and rocks — and at the same time the plane, medieval and primitive image". Bagrov also notes typical for game cinema, but rare in animation parallel installation.
The Wild Swans (film) Wikipedia
The Wild Swans (film) IMDb
The Wild Swans (film) themoviedb.org