6.2

/

10

Alchetron

Rate This




Director

Ray Burdis




Duration




Genre

Drama




Language

English






Writer

Ray Burdis




Producer

Mike Loveday




Country

United Kingdom







Release date

18 January 2013 (2013-01-18)




Cast

John Hannah

(Tam McGraw),

Martin Compston

(Paul Ferris),

Patrick Bergin

(Arthur Thompson),

Stephen McCole

(Junior Thompson),

Rita Tushingham

(Rita Thompson),

Denis Lawson

(Willie Ferris)


Similar movies

Martin Compston appears in The Wee Man and Sweet Sixteen




Tagline

The True Life And Crimes Of Paul Ferris
The wee man official trailer 1 2013 crime movie hd
The Wee Man, also released as Gangster, is a 2013 Scottish gangster film directed by Ray Burdis which depicts the true life story of Scottish criminal Paul Ferris. It stars Martin Compston and John Hannah.
Contents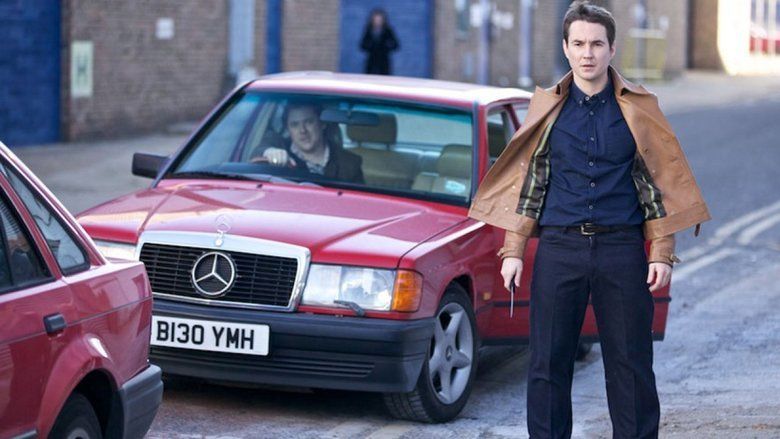 The film was deemed so controversial that Strathclyde police refused to help the filmmakers make the film in Glasgow, Ferris's native city. The production team had to film in London instead due to the lack of support from the legal authorities in Glasgow.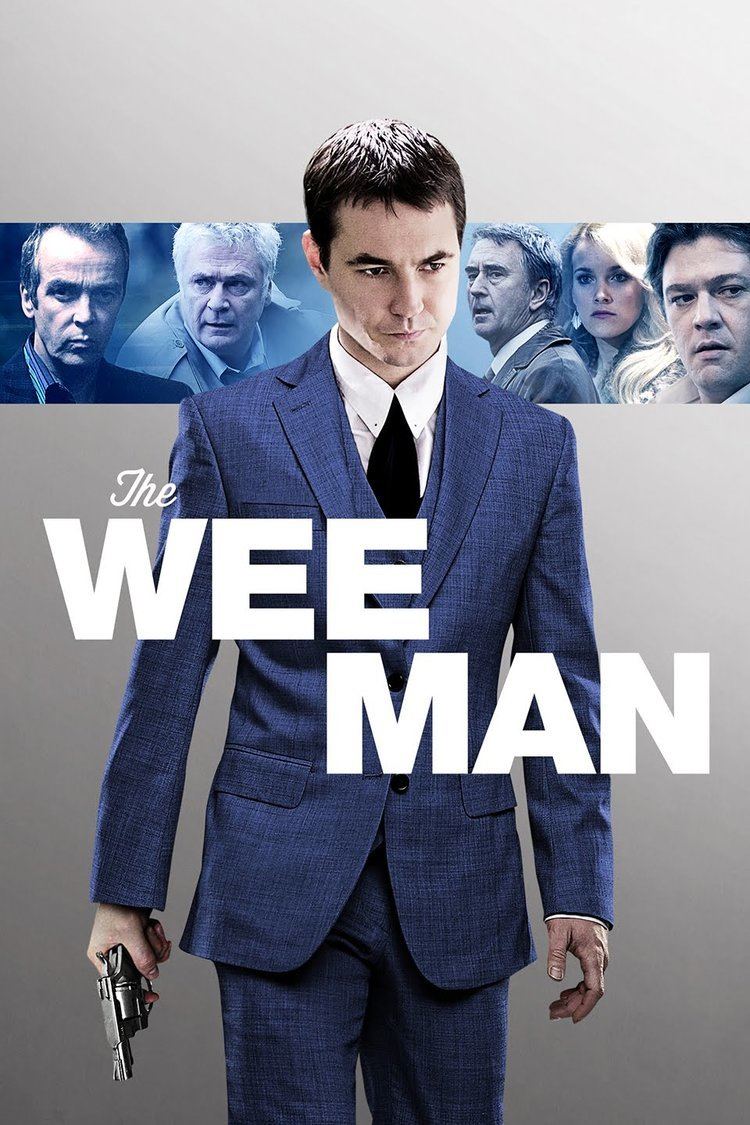 The wee man official trailer 2013
Plot
In 1990 Glasgow, Paul Ferris (Martin Compston) is incarcerated at Barlinnie Prison in Glasgow. In his cell, he reflects on his childhood.
One night, young Paul's father puts him to bed after he is awoken by an assault in a van outside. He tells young Paul how to survive in the world; To always beware of strangers, to always be loyal, and to be a 'lion' and avoid following others in his actions. The next morning, while walking his dog, Paul witnesses an armed robbery on a local off-license by the Banks brothers, infamous local hooligans of a crime family, who afterwards harass young Paul and murder his dog.
In his teenage years, Paul is making his way to a party, when his father spies him carrying a knife, and convinces him to drop it. Later, the Banks brothers crash the party, threatening Paul and wrecking the house. In a fit of rage, Paul goes back to retrieve the knife, and returns to the house to find two of the Banks brothers sexually assaulting his girlfriend. He stabs both of them (albeit not killing them) and flees to his older sister's house, where she berates him for the violence, as their older brother is serving life in prison for murder. Paul tells her he enjoyed the violence, as it made him feel in control.
In prison, Paul arranges for one of the Banks brothers also in prison to be killed, and fights his associate and friend Bob in order to be both thrown into solitary as an alibi. The prison warden lectures him on his overconfident attitude, and tells him he'll be imprisoned again after he leaves three days later. Paul is released and is taken home by childhood friends Jimmy and Johnny, refusing an invitation to a party for Paul by Glasgow godfather Arthur Thompson. Paul recalls his father telling young Paul to steer clear of Thompson, calling him "The Devil incarnate."
Paul struggles to reconnect with his wife Anne Marie, arguing with him for fear of him being imprisoned or killed. Later, Paul goes to the local pub to meet with Arthur Thompson, and encounters his obnoxious, cocaine addicted son Junior "Fat Boy" Thompson. When Paul meets with Arthur, the godfather praises Paul for the hit in prison, and gives him a job. At this point, Paul recalls his childhood, when he had witnessed Arthur executing a man at gunpoint. Later, young Paul and his friends take the dead man's money from his wallet, which the police eventually confiscate and interview young Paul and his parents about the murder. Later, Paul's father tells him to never tell anyone secrets such as what he had allegedly seen that day.
Paul and Anne Marie attend a New Year's Eve party held by Arthur and his wife Rita. To Junior's scorn, he talks to Paul in private about how Junior was scammed for fifty grand worth of drugs, and tasks Paul with retrieving the drug money. Later that night, on her way home, a car bombing kills Arthur's mother and leaves Arthur hospitalized. Arthur orders Paul and associate Tam to find the culprits. They are informed that the Banks brothers were responsible for the attack. Notorious gangster Tam "The Licensee" McGraw (John Hannah) makes it clear that they have his support on retaliation. Meanwhile, Anne Marie becomes pregnant, to which Paul is overjoyed.
While Paul and Junior are on a job, an attempt on the sighted Banks brothers' lives goes awry when Junior says he is unarmed, however Paul later sees that Junior was, in fact, armed. Junior later reveals to Arthur his jealousy of Arthur praising Paul, sparking his rivalry. Later that night, Arthur green lights a home invasion massacre of the Banks family. Junior's rivalry with Paul escalates when he attempts to kill the Banks' mother and wife, which Paul intervenes in by holding Junior at gunpoint. During a debt collection job, Tam and Paul witnesses Junior slash a father's face in front of his children, which shocks and disturbs Paul due to Anne Marie's pregnancy.
Paul expresses his wishes to leave Glasgow to Anne Marie as a result of the slash incident, saying that he has become what he had always hated, and that he wishes to turn his back on crime. Junior is later seen to be secretly working with McGraw to assassinate Arthur, and to have Paul imprisoned. While Paul is serving 18 months for weapon possession, McGraw has Paul framed for sanctioning a hit attempt on Arthur. As a result, Paul vilifies the Thompsons. After serving his sentence and meeting his son, Paul is told by Anne Marie that she no longer loves him.
In an effort to draw out Paul, Junior has Paul's father beaten up in an alley. McGraw tells Paul he supports him in his wish for vengeance on Junior. Later, Junior, whilst on a cocaine binge, is brutally executed by Paul outside Arthur's home. Paul is arrested and remanded in custody for Juniors murder. With Paul in jail, Arthur sanctions the murder of Jimmy, Johnny, and associates Bobby and Joe, in joint effort with McGraw. Paul learns of McGraw's betrayal, and threatens him, saying that he will take revenge when he is released. Paul is eventually acquitted of Junior's murder, and makes a public statement of how he resents Arthur and explains how he was being framed as a police informant. Final scenes show McGraw escaping assassination and boarding a flight to Tenerife, but despairs as he notices Tam and Bob sitting behind him on the plane.
The film closes with text stating the current fates of the depicted real-life characters: Anne Marie and Paul have since separated; After many attempts on his life, Arthur "The Godfather" Thompson died of natural causes at 61; Junior Thompson's murder remains unsolved; Rita Thompson never got over Arthur and Junior's deaths and died of a broken heart; Tam "The Licensee" McGraw died aged 55 (of a heart attack); Bobby and Joe's murders remain unsolved; Paul Ferris still lives in Glasgow, and has since turned his back on crime.
Cast
Martin Compston as Paul Ferris
Denis Lawson as Willie Ferris
Patrick Bergin as Arthur Thompson
Laura McMonagle as Anne Marie
John Hannah as Tam McGraw
Clare Grogan as Jenny Ferris
Stephen McCole as Junior Thompson
References
The Wee Man Wikipedia
(Text) CC BY-SA
The Wee Man IMDb
The Wee Man themoviedb.org