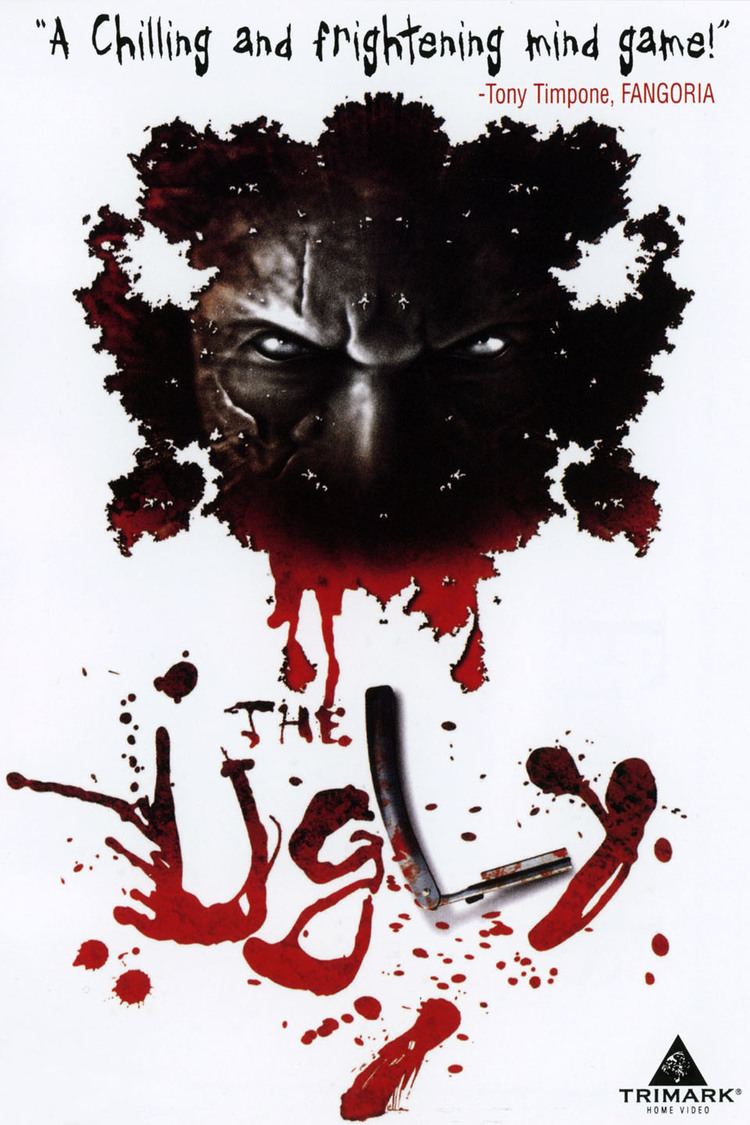 The film takes place in an old, worn down insane asylum in Auckland, New Zealand, run by Dr. Marlowe (Roy Ward). Simon Cartwright (Paolo Rotondo), one of his patients, is seeking an appeal from a psychiatrist to get a reevaluation of his mental state. He wants to prove that he's been cured; Simon is a serial killer that has killed over a dozen different people. He wants a psychiatrist from outside of the asylum to take his case, and he specifically asks for Dr. Karen Shumaker. Dr. Shumaker (Rebecca Hobbs) has recently gained some publicity from winning a case involving another serial killer.
There are two orderlies, Philip and Robert (Paul Glover and Christopher Graham), who are in charge of watching over the insane asylum's patients. They are always harassing and abusing Simon. In the opening scene they bring him to a visitor's room and cover the camera up so they can start beating him up. They also spit in his food and are always violent and aggressive with him. When Dr. Shumaker arrives, she argues with Dr. Marlowe about seeing Cartwright; they don't quite see eye to eye. Marlowe accuses her of only doing it to increase her publicity; however she tells him that it is Simon that has personally asked for her and so she proceeds with the visit. As she is led to the room where Simon is waiting, there is another patient, Marge (Darien Takle) roaming in the hallway outside the room Simon is in. She attacks Dr. Shumaker telling her to watch out for "The Ugly." When Shumaker finally gets to the interview room she and Cartwright begin their session.
Simon does not have a specific type of victim; this is not typical in a serial killer. His kills are random and Dr. Shumaker wants to know why. She asks if he feels any remorse or guilt, but he does not. All he says is that he simply had to kill them. As they talk through their session, the movie shifts to a number of flashbacks. First they delve into Simon's childhood, only to find out that he was bullied as a child and that his mother abused him. As an adolescent, the only person he had ever cared about, Julie (Vanessa Byrnes), was driven away by his mother (Jennifer Ward-Lealand). Simon found out that his father wanted custody of him so he can live a better life because of his wealth, but his horrible mother kept this information from him all this time. In response to this, Simon ends up slashing his mother's throat. He tries to make it look like a robbery took place and burns the house down, but the cops figure out what really happened. Simon is then locked away in an asylum for five years.
Once he is released, he starts killing again. He kills lots of different people; his victims range from men to women, old and young. It seems as though there is no pattern in the way he chooses his victims, that it's all the same to him. However, we learn of an instance in which he spares the life of a thirteen-year-old deaf girl. He tells Dr. Shumaker that he did not kill the girl because she was different: she was like him. Although he does not have a specific type of victim, Simon does have a signature method of killing. He slashes people's throats with a large straight razor. He says that it is "the ugly" that makes him kill; it will not leave him alone until he has satisfied its voice. He and Julie got together until one night he murdered her. As Dr. Shumaker delves deeper into his psyche, she discovers that Simon, who claims to be haunted by the voices of his victims telling him to kill, as well as a malignant alternate persona called "The Ugly," may not be so much crazy as he is tortured inside from years of physical and psychological abuse. Simon reveals to have psychic powers.
At the end, Simon kills Philip and Robert, escaped the insane asylum, and he kills Dr. Shumaker.
Paolo Rotondo as Simon Cartwright
Rebecca Hobbs as Dr. Karen Shumaker
Roy Ward as Dr. Marlowe
Paul Glover as Philip
Cristopher Graham as Robert
Darien Takle as Marge
Caelem Pope as Simon, aged 4
Jennifer Ward-Lealand as Evelyn Cartwright
Cath McWhirter as Helen Ann Miller
Vanessa Byrnes as Julie
The film received mixed reviews. Rotten Tomatoes gave the film 40% positive reviews.
Director Scott Reynolds changes things up by making all of the blood in the movie a dark, black color. Author John Kenneth Muir writes in his book, Horror Films of the 1990s, about how this visual cue may suggest that Simon never saw his victims as being human, making it easier for him to kill.
The film received several award nominations and several wins. Wins include: Best Actor-Paolo Rotondo "FantaFestival 1997", International Fantasy Film Award, Outstanding first feature film-Scott Reynolds, and Best Actress- Rebecca Hobbs "Fantasporto 1997", Best Film "New Zealand Film and TV Awards 1997" and many others.