The Throne (Hangul: 사도; RR: Sado) is a 2015 South Korean historical period drama film directed by Lee Joon-ik, starring Song Kang-ho and Yoo Ah-in. Set during the reign of King Yeongjo, the film is about the life of Crown Prince Sado, the heir to the throne who was deemed unfit to rule and, at age 27, was condemned to death by his own father by getting locked in a rice chest for eight days until he suffocated and starved.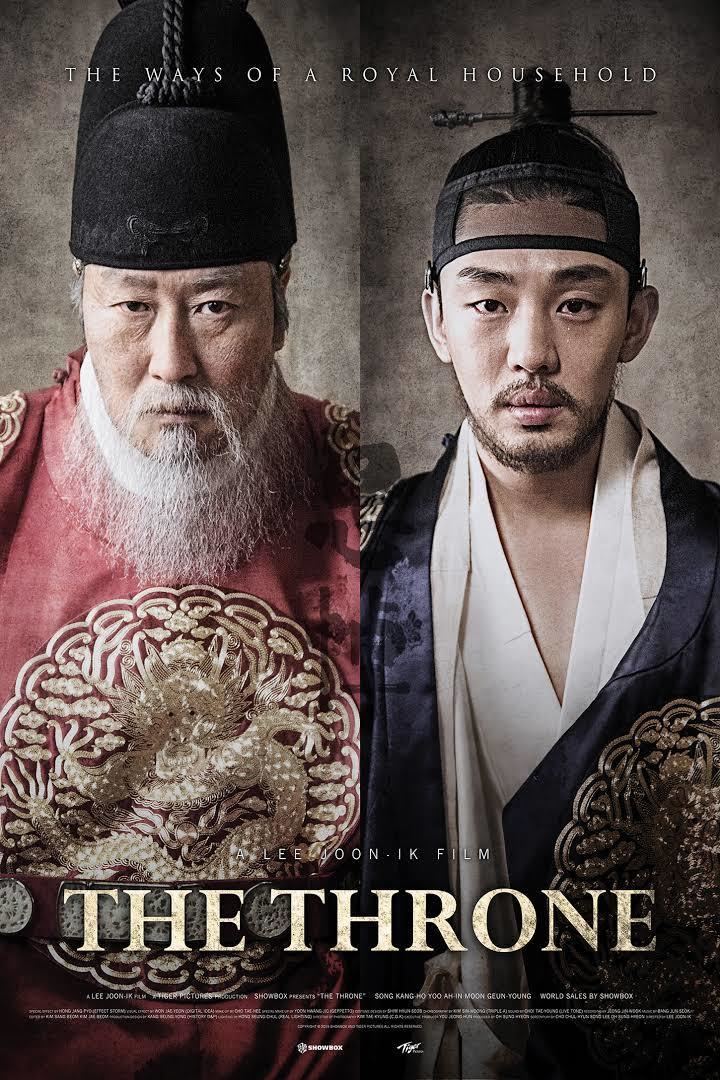 The Throne won three awards at the 35th Korean Association of Film Critics Awards, including Best Film. It was also selected as the South Korean entry for the Best Foreign Language Film at the 88th Academy Awards but it was not nominated.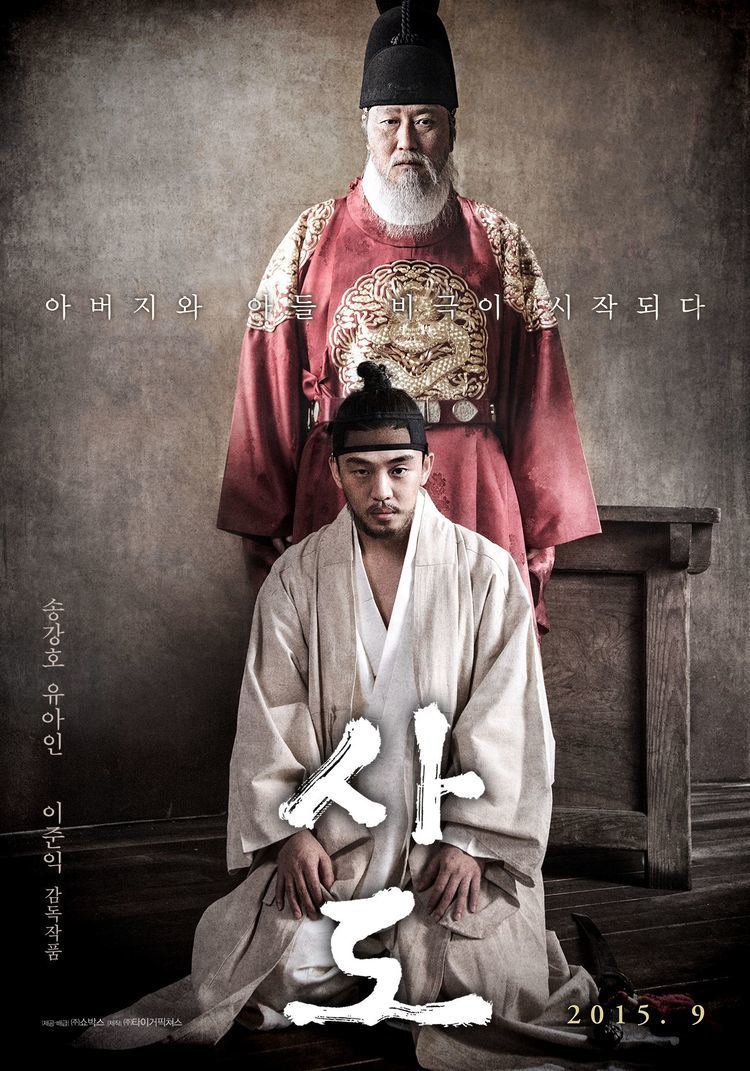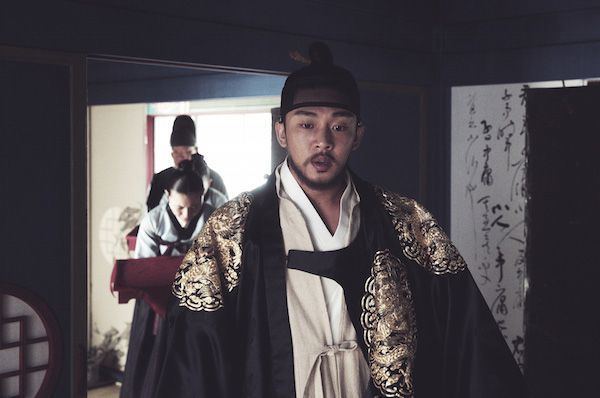 The film is set in the Joseon period, wherein a king tries to teach his son the way of being an eligible prince and a competent king. Confucianism is the base of Joseon kingdom, but the son has failed to absorb it and is involved in arts, dancing and dozing away from alcoholism. Efforts made by the king to straighten out his son only result in a bitter end. The king in his late age, losing hope in his son, trains his grandson for the position. The grandson excels in these aspects, making the king happy. In a drunken fury from bitterness and regret, the prince rushes to the palace one night to assassinate the king. But hearing conversations between his son and king make him aware of what he is doing and he drops his sword. The king, who initially tries to forgive, is manipulated by some members of the palace officials and ministers into thinking that the prince is beyond reckless and not worthy of being future king. The king orders his son to be locked in a rice box until his death; on the eighth day the prince dies, and ceremonies are held. The king moves to a secluded place for retirement. The palace is left in care of the officials and queens. After 14 years, the grandson meets with his grandfather, who advises him to be vigilant and be aware of the difference between emotions and principle. After the grandfather passes away, the grandson, now king, honors his father at his grave and his mother as his late father honored his mother. Both the son and mother shed tears of pride.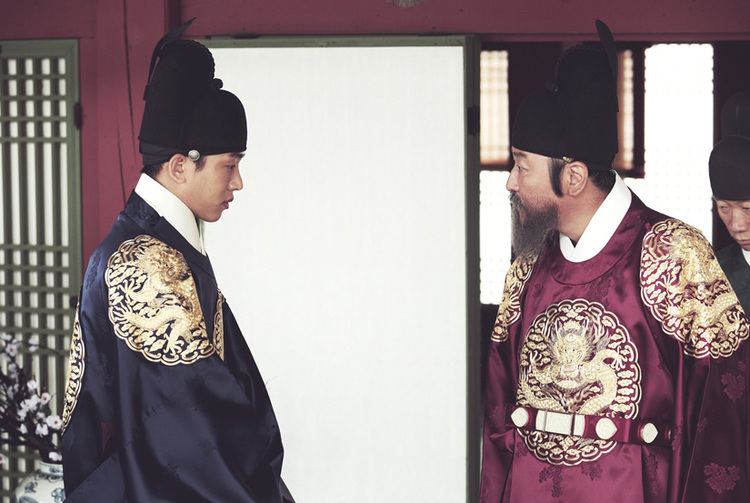 The film is essentially a portrayal of a power struggle between a narcissistic father and his emotionally abused son, who initially strives to earn his father's love and admiration, but rebels against his father once he realizes that he can never please his father nor truly earn his respect. At every opportunity, the king-father publicly belittles and humiliates his son before his governing subjects, making the regent-son question his own self-worth. The power-hungriness, contempt, violence, and the narcissistic need to subjugate and humiliate is made quite evident in the interactions of the king with his son.
Song Kang-ho as King Yeongjo
Yoo Ah-in as Crown Prince Sado
Moon Geun-young as Lady Hyegyeong
Kim Hae-sook as Queen Inwon
Park Won-sang as Hong Bong-han
Jeon Hye-jin as Consort Yeong
Park So-dam as Lady Moon
Jin Ji-hee as Princess Hwawan
Seo Ye-ji as Queen Jeongsun
Lee Dae-yeon as Kim Sang-ro
Kang Seong-hae as Kim Han-gu
Choi Deok-moon as Hong In-han
Jung Suk-yong as Eunuch Hong
Choi Min-cheol as Chae Je-gong
Park Myeong-shin as Queen Jeongseong
Son Deok-gi as Hong Nak-in
So Ji-sub as King Jeongjo (cameo)
Filming began on 8 July 2014. The Throne is Moon Geun-young's first film in 8 years.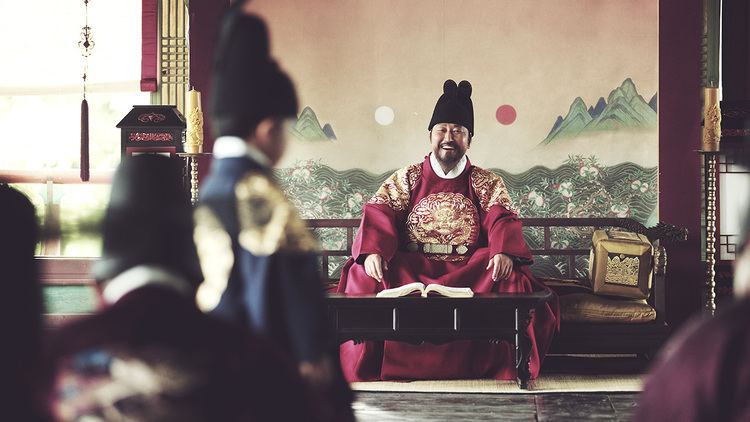 The Throne opened in South Korea on 16 September 2015. By October 25, it has grossed ₩48.7 billion (US$42,9 million) from 6.23 million admissions.