Director

Fred Niblo


Budget

669,000 USD




Duration




Country

USA






Genre

Drama, Romance




Screenplay

Dorothy Farnum





Language

Silent filmEnglish intertitles


Writer

Vicente Blasco Ibanez

,

Dorothy Farnum




Release date

October 10, 1926




Cast

Greta Garbo (Elena), Antonio Moreno (Manuel Robledo), Marc McDermott (M. Fontenoy), Lionel Barrymore (Canterac), Armand Kaliz (Marquis de Torre Bianca), Roy D'Arcy (Manos Duras)


Similar movies

The Hunting Party

,

Irreversible

,

Heaven

,

John Wick

,

Aria

,

Act of Vengeance



The Temptress (1926) is an American silent romantic drama film directed by Fred Niblo. Starring Greta Garbo, Antonio Moreno, Lionel Barrymore and Roy D'Arcy it premiered on October 10, 1926. The film melodrama was based on a novel by Vicente Blasco Ibáñez adapted for the screen by Dorothy Farnum.
Contents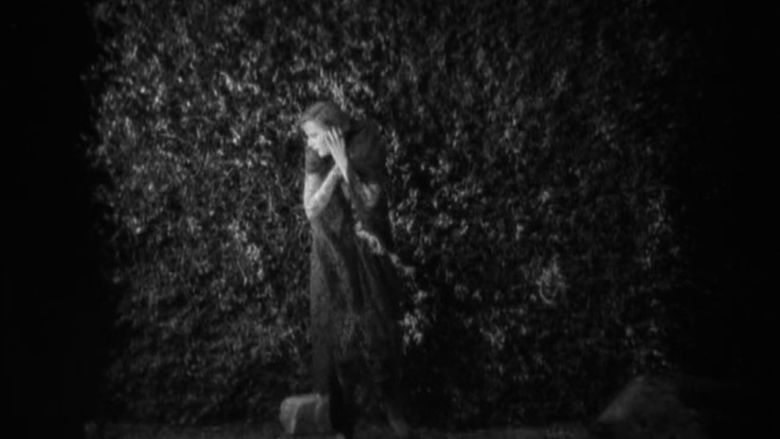 In her fourth film and only second film for Metro-Goldwyn-Mayer, Garbo plays the title role, a vamp who inadvertently destroys many men who come in contact with her. The film was released on DVD in 2005 with a new score, written by Michael Picton, who won Turner Classic Movies's fifth annual Young Film Composers competition.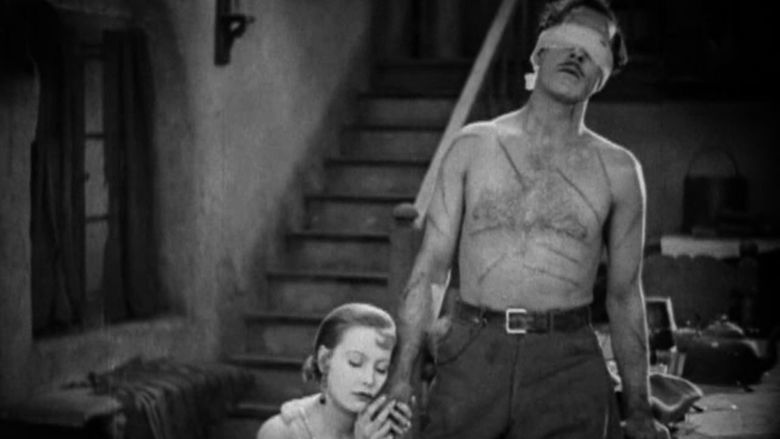 The temptress preview clip
Plot
The story opens in Paris at a masquerade ball where the unhappy Elena (Garbo) meets Manuel Robledo (Antonio Moreno), an Argentine engineer. After removing their masks, they spend the night together in a park and they fall in love under the stars. They declare their love for one another, with Manuel giving her a ring, before departing.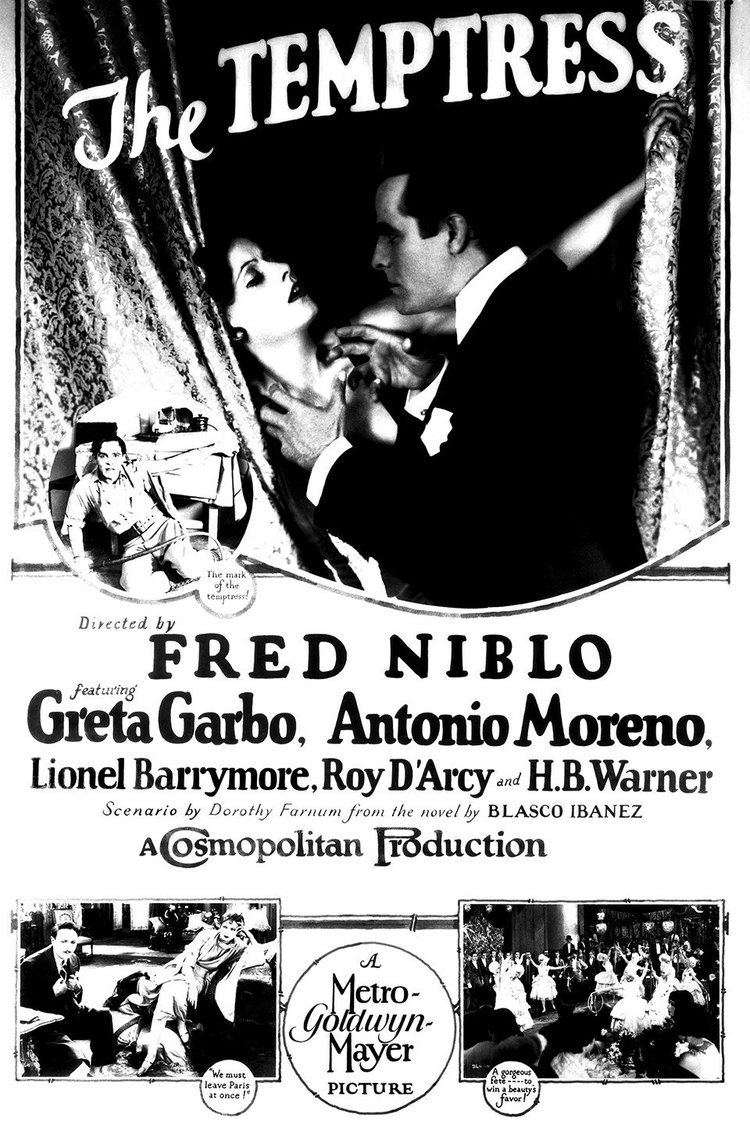 The next day when he goes to visit his friend, Marques De Torre Bianca (Armand Kaliz), Manuel is stunned to learn that his wife happens to be Elena. He is disillusioned and upset. Wanting nothing more to do with her, he leaves.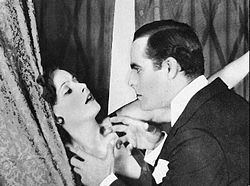 At a dinner party, Fontenoy (Marc MacDermott), a middle-aged banker permitted by Bianca to have Elena be his mistress in order for them to be financially secure, distracts the guests by making a startling speech around the table on how Elena, the temptress, has ruined his life and blames her for his financial ruin. As he drains his glass he collapses at the table after taking his drink that was evidently filled with poison.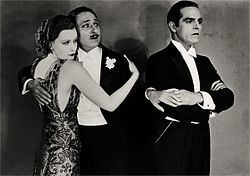 Back at their home, the Marquis, who had encouraged his wife's affair with Fontenoy, informs Elena that he too is overwhelmed with debt. Distraught over the incident and the departure of Robledo back, she empties her jewel box, giving all that she received from Fontenoy to the Marquis. Robledo arrives to comfort his friend and tell him that he is returning to Argentina. As he is leaving, Elena tries to convince him that she really does love him, but he doesn't love her and departs quickly.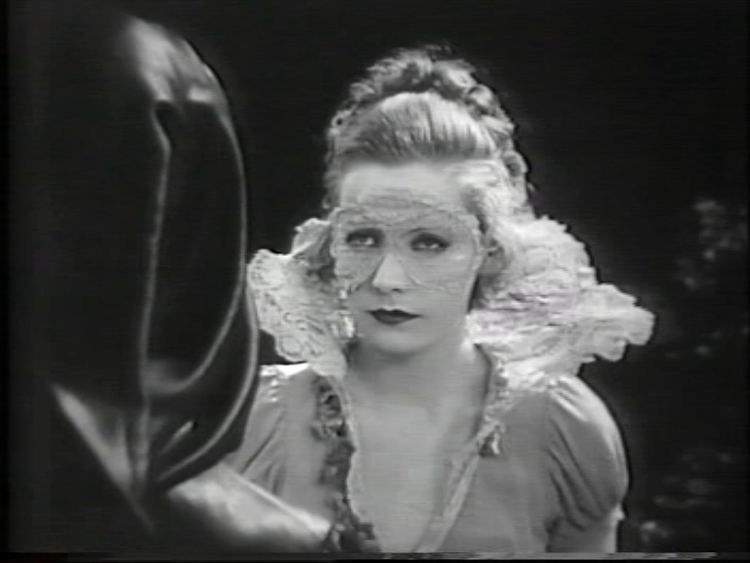 When Robledo returns to Argentina, he receives a difficult reception from the whole town, especially associates Canterac (Lionel Barrymore) & Pirovani (Robert Anderson). We learn that these men have escaped their financial troubles and women back home by traveling to this remote country to spearhead the construction of a dam. Their efforts are being stalled by a local bandit, Manos Duras (Roy D'Arcy), and his men.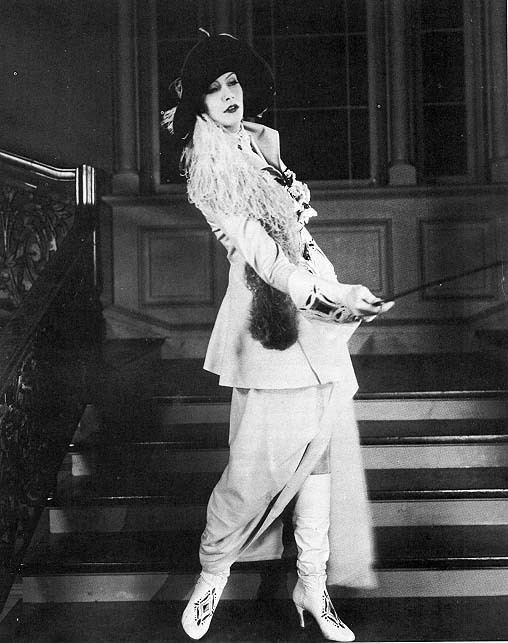 The Marquis shows up to visit Robledo in Argentina, and he has brought Elena. He tells Robledo he had no choice since she financed the trip. Elena dresses formally for dinner and every other occasion, showing up the local shoeless women and entrancing all the men much to the disdain of Robledo. Manos, who observed her arrival, comes to Robledo's one evening to serenade Elena. He becomes jealous and he fights Manos to protect her honour. Even though they use whips, with which Manos is a master, Robledo wins. After Manos leaves, Elena tends to Robledo's wounds, and he denies that his actions were a sign that he loves her. And Manos, still seething from his loss in the fight, returns to shoot Robledo but kills the Marquis instead.
Free from marriage, Elena has distracted the men. Robledo's associates Canterac & Pirovani have even forgotten about their women back home. One night, the town throws a party in her honor, during which Canterac kills Pirovani with his sword over Elena. Manos, who had not lost sight of the larger fight of stopping the foreigners from completing their project, chooses that night to seek his revenge and dynamite the dam, producing some early special effects for 1926.
Robledo and the men attempt to repair the damage before it floods. However, they are not successful and a tired, nearly drowned Robledo returns to find Elena. Though at first he tries to kill her, he finds that he cannot and, with his resistance low, he succumbs, declaring that he is beaten and that he does love her. As he sleeps, and though she had insisted to Robledo that she had never used the word "love" with anyone else, she leaves him, with a note telling him that she will not be his ruin.
Six years later, the dam is completed and the engineer Robledo is back in Paris being lauded for his success by a crowd of people, with his fiancée on his arm. As they are climbing into a cab, however, Robledo sees a woman in the crowd that he thinks is Elena. He follows her, finding her in a cafe, where he buys her a drink. He is surprised that she doesn't seem to remember him, and soon leaves. Elena then has a vision, that a man across the cafe is actually Jesus Christ, halo and all. It is then revealed that she has kept Robledo's ring, the one he had given her that first night they met. She gives it to the man and the film ends with her walking away, alone down the street.
In an alternate ending, Robledo spots Elena while at an awards ceremony and the two reconcile.
Cast
Greta Garbo as Elena, who uses her physical beauty to "tempt" and manipulate the opposite sex.
Antonio Moreno as Manuel Robledo, is an Argentine engineer on leave in Paris from a dam building project back home in Argentina.
Marc McDermott as Fontenoy, middle-aged banker who had an affair with Elena during a difficult period and eventually commits suicide in a highly melodramatic fashion by drinking poisoned wine in public.
Armand Kaliz as Marquis de Torre Bianca, a Frenchman and the husband of Elena, but also the close friend of Robledo.
Roy D'Arcy as Manos Duras, a local Argentine bandit who, like Robledo, falls for Elena when she arrives in Argentina.
Lionel Barrymore as Canterac
Robert Anderson as Pirovani
Francis McDonald as Timateo
Virginia Brown Faire as Celinda
Hector Sarno as Rojas
Production
Mauritz Stiller was originally set to direct Greta Garbo's second film for MGM. However, he was removed from directing, since his command of the English language was poor at the time. He was replaced by Fred Niblo. Stiller was unhappy with his dismissal, something that affected Garbo during the four months of filming The Temptress.
Despite its filming difficulties, The Temptress proved to be a success, showing early signs of Garbo's career potential. Its worldwide gross was $965,000.
After Louis B. Mayer viewed the finished picture, he was so depressed at the ending, that he ordered an alternate, happier ending to be made. Theaters at the time had the option of which ending to show, depending on what they felt were the tastes of their audience.
Reception
Mordaunt Hall said "In many respects this picture is a distinguished piece of work, wherein Fred Niblo, the director, keeps the audience on the qui vive. It is a photodrama in which the producers do not pander to popular appeal by portraying a happy ending."
DVD release
The film was released on DVD on 6 September 2005 by Warner Home Video as part of the Greta Garbo collection also featuring the film Flesh and the Devil on the same disc. The alternate ending was included as well.
References
The Temptress Wikipedia
(Text) CC BY-SA
The Temptress IMDb
The Temptress themoviedb.org