The Spy Who Came in from the Cold is a 1965 British Cold War spy film directed by Martin Ritt and starring Richard Burton, Claire Bloom, and Oskar Werner.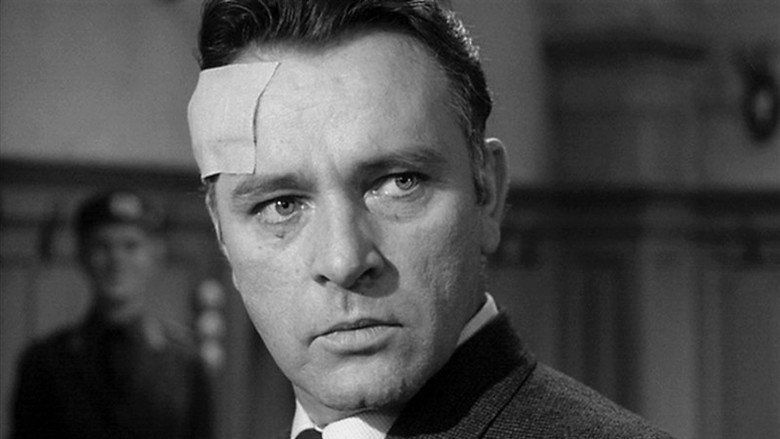 Based on the 1963 John le Carré novel of the same name, the film depicts a British agent being sent to East Germany as a faux defector to sow disinformation about a powerful East German intelligence officer. With the aid of his unwitting English girlfriend, an idealistic communist, he allows himself to be recruited by the East Germans, but soon his charade unravels and he admits to still being a British agent—a revelation that achieves the ultimate objective of the mission. The screenplay was written by Paul Dehn and Guy Trosper.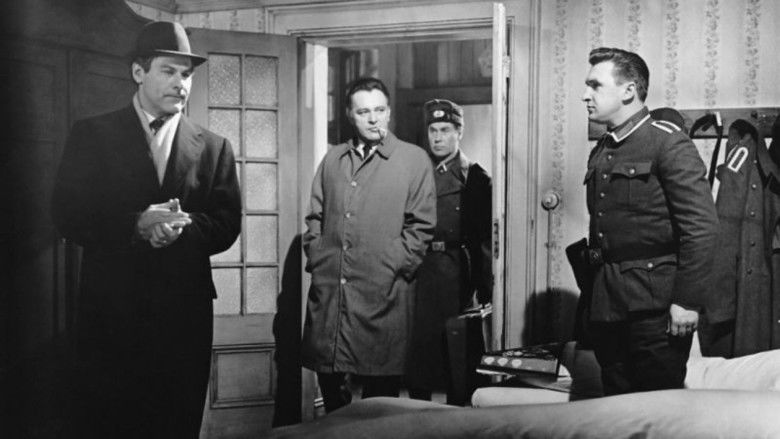 The Spy Who Came in from the Cold did well at the box office, received positive reviews, and received several awards, including four BAFTA Awards for Best Film, Best Actor, Best Cinematography, and Best Art Direction. For his performance, Richard Burton also received the David di Donatello Award for Best Foreign Actor, the Golden Laurel Award, and an Academy Award nomination for Best Actor in a Leading Role. The film was named one of the top ten films of 1966 by the National Board of Review of Motion Pictures.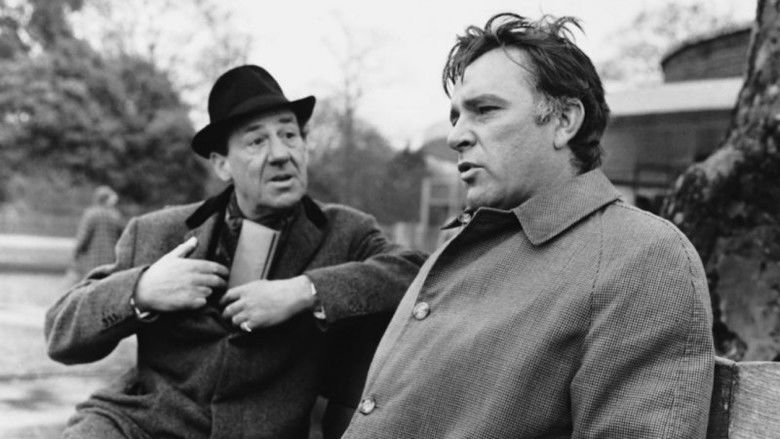 Le carre discusses the film the spy who came in from the cold and the spy business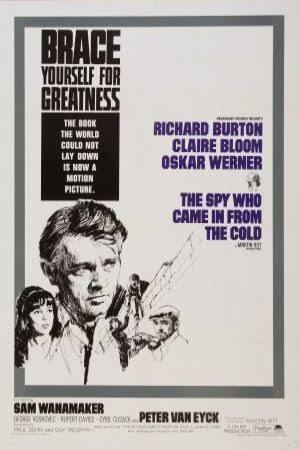 The West Berlin office of "The Circus", under administrator Alec Leamas (Richard Burton), has not been doing well. He is recalled to London shortly after the death of one of his operatives. Leamas is seemingly drummed out of the agency. In reality, a carefully staged transformation of Leamas has been arranged by Control (Cyril Cusack), the agency's chief. Appearing depressed and disgruntled, alcoholic and low on funds, he is quickly spotted by the East German Intelligence Service as a potential defector.

Leamas accepts overtures from German communists to reveal British secrets for payment, and he is interviewed by an operative named Peters (Sam Wanamaker) at a coastal house in the Netherlands about what he knows. When the process is later moved to a country villa in East Germany, the interviews become less cordial. It appears Leamas has information that will implicate a powerful East German intelligence officer named Mundt (Peter van Eyck) as a paid informant of the British, but the information is spotty and it frustrates his interrogator, Fiedler (Oskar Werner). Mundt arrives at the compound and has both Leamas and Fiedler summarily arrested. The tables are then turned and Mundt in turn is shortly arrested.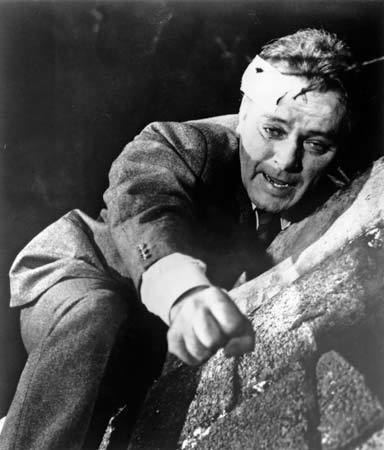 A secret tribunal is convened to try Mundt, with Leamas compelled to testify. Fiedler presents a strong case for Mundt being a double-agent. However, Mundt's attorney (George Voskovec) uncovers several discrepancies in Leamas' transformation into an informant. Leamas' credibility collapses when his English girlfriend, Nan Perry (Claire Bloom), an unassuming and idealistic communist, unwittingly reveals that she has received payments from British intelligence. As Leamas' charade unravels and he is forced to admit he is still working as a British agent, Fiedler is escorted from the room as a complicit dupe and Mundt is vindicated.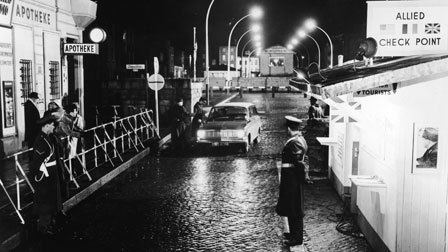 Leamas initially believes he has failed in his mission and fears severe retribution from Mundt. But when Mundt releases him from his cell and provides an escape route for the couple, he learns his mission has actually succeeded: Fiedler was getting too close to exposing Mundt and had actually been the target all along. This comes as a surprise to Leamas, who has steadfastly insisted that Control could not possibly have run an agent in East Germany without him knowing about it. With this, the web he has been drawn into - and risk he has been placed in by his own superiors - become painfully clear. As he and the still idealistic Nan sit in a car waiting to be escorted from East Germany, she berates him as being involved in what amounts to the murder of a man, Fiedler, who was only doing his job. Leamas, agitated by her naiveté, erupts in an angry, self-loathing confession: "What do you think spies are?" he asks. "They are a bunch of seedy squalid bastards like me, little drunkards, queers, henpecked husbands ..."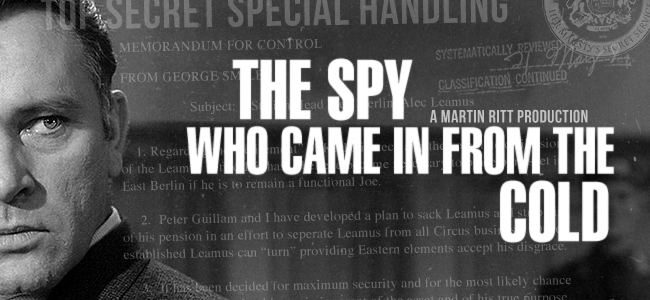 Leamas and Nan are soon ushered to the Berlin Wall and given instructions how to safely escape. With Leamas nearly atop pulling Nan behind him, she is shot by Mundt's operative. Leamas freezes, urged by agents on both sides to return to the West. Instead, he begins to descend on the East side of the wall and is shot dead as well.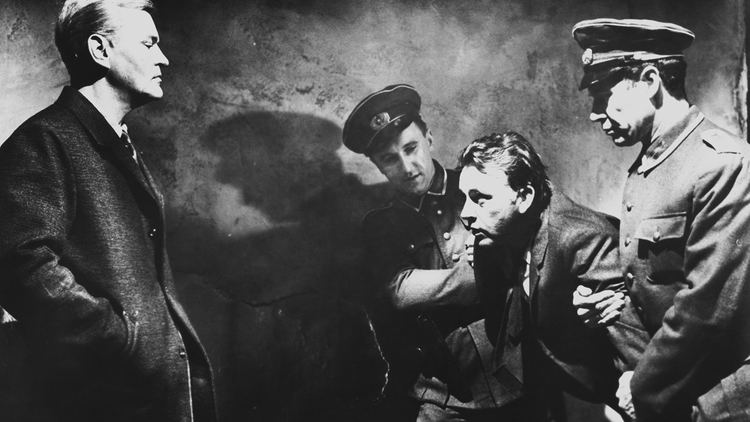 The film closely follows the plot of the novel. One exception is that the name of the principal female character, Liz Gold in the novel, is changed to Nan Perry, supposedly because the producers were worried about confusion in the media with Burton's real-life wife, Elizabeth "Liz" Taylor.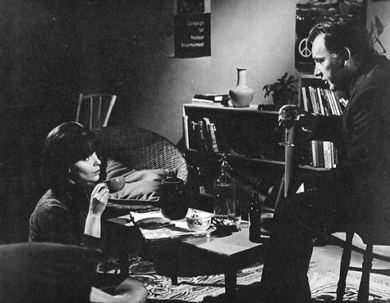 Studio production took place in Ardmore Studios in Ireland and England's Shepperton Studios.
The Spy Who Came in from the Cold took in $7,600,000 at the box office. The film currently holds 85% on Rotten Tomatoes based on 13 reviews.
The Spy Who Came in from the Cold was released by the Criterion Collection on DVD on 25 November 2008 and on Blu-ray on 10 September 2013. Extras for this version include digitally restored picture and sound, an interview with John le Carré, scene-specific commentary by director of photography Oswald Morris, a BBC documentary titled The Secret Center: John le Carré (2000), an interview with Richard Burton from a 1967 episode of the BBC series Acting in the '60s, a 1985 audio interview with director Martin Ritt, a gallery of set designs, the film's theatrical trailer, and a booklet featuring an essay by film critic Michael Sragow.