The Spiral Staircase is a 1946 American film noir psychological thriller film directed by Robert Siodmak, from a screenplay by Mel Dinelli based on Ethel Lina White's novel Some Must Watch (1933). The novel was adapted for a radio production starring Helen Hayes before reaching the screen.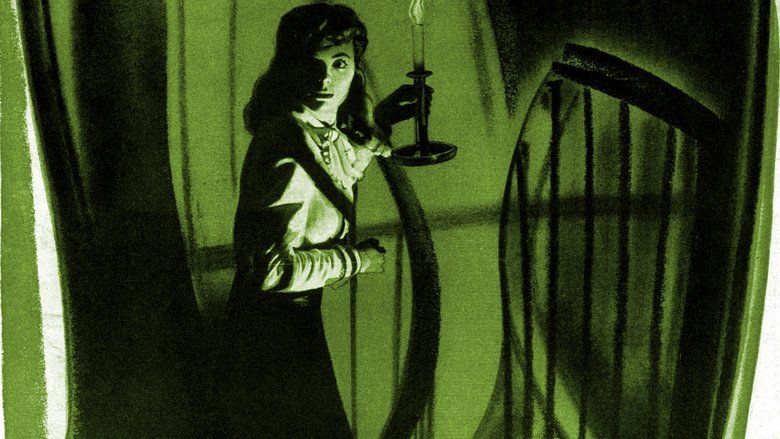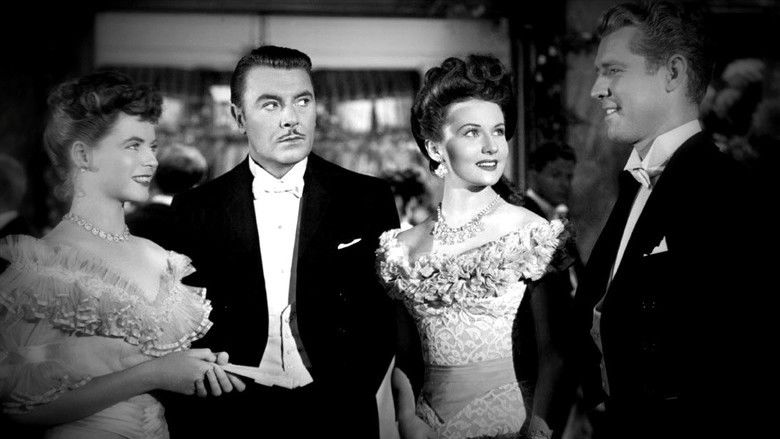 In early 20th century New England, a serial killer murders disabled young women in the community. His next victim apparently is Helen (McGuire), a mute girl working as a live-in companion for the wealthy, bedridden Mrs. Warren (Barrymore). Mrs. Warren urges her to leave the house, as does Dr. Parry, who knows the reason for Helen's loss of speech and hopes to help her get her voice back. Rounding out the household are Mrs. Warren's son and stepson, her verbally abused nurse, a secretary, a handyman and his wife, a housekeeper with a taste for brandy.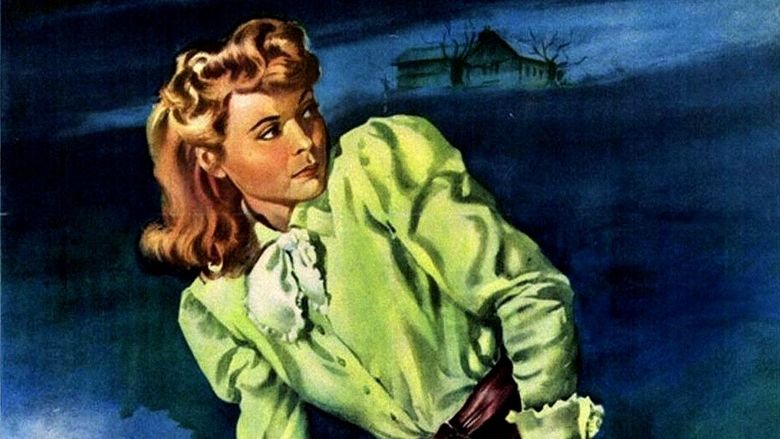 Dorothy McGuire as Helen
George Brent as Professor Albert Warren
Ethel Barrymore as Mrs. Warren
Kent Smith as Dr. Parry
Gordon Oliver as Steven Warren
Rhonda Fleming as Blanche
Elsa Lanchester as Mrs. Oates
Sara Allgood as Nurse Barker
Rhys Williams as Mr. Oates
James Bell as Constable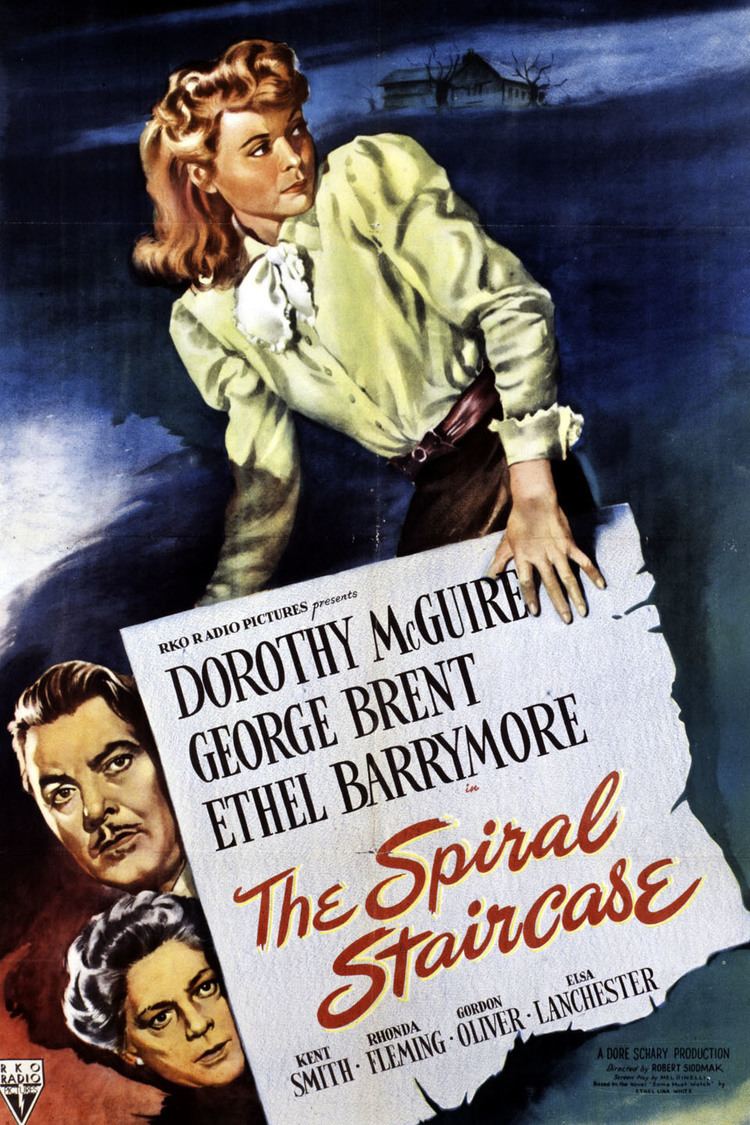 RKO Pictures acquired the rights to produce the film from independent producer David O. Selznick, who had purchased the rights to Ethel Lina White's novel Some Must Watch (1933). The original working title was The Silence of Helen McCord. The film was shot between August through October 1945.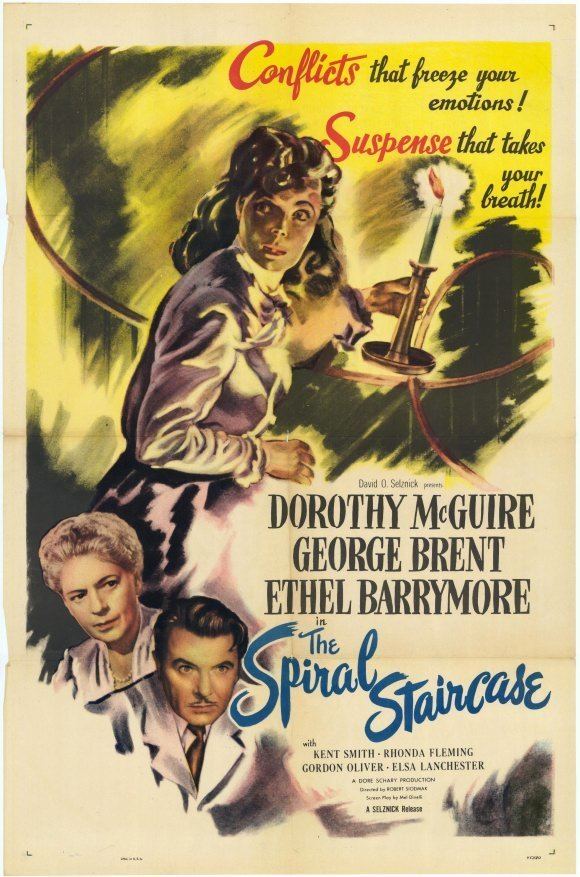 Variety wrote, "This is a smooth production of an obvious, though suspenseful murder thriller, ably acted and directed. Mood and pace are well set, and story grips throughout." Bosley Crowther of The New York Times wrote, "This is a shocker, plain and simple, and whatever pretensions it has to psychological drama may be considered merely as a concession to a currently popular fancy."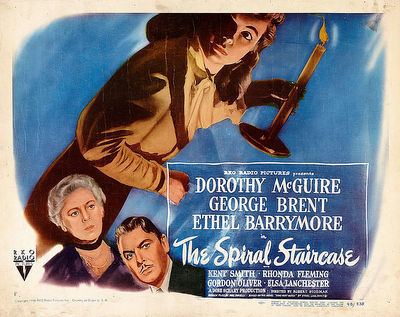 The review in Variety printed on December 31, 1945 praised Dorothy McGuire's performance claiming that it produced many "unforgettable moments".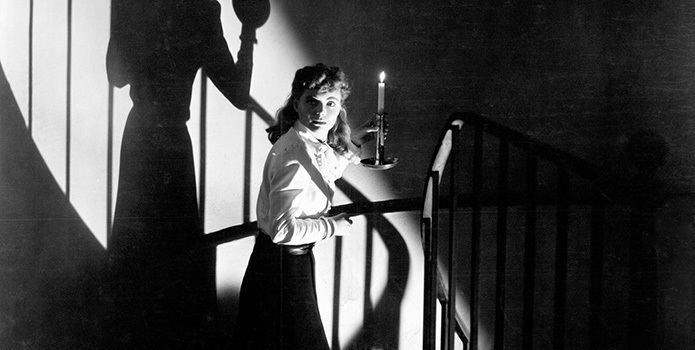 Ethel Barrymore was nominated for Best Supporting Actress at the 19th Academy Awards.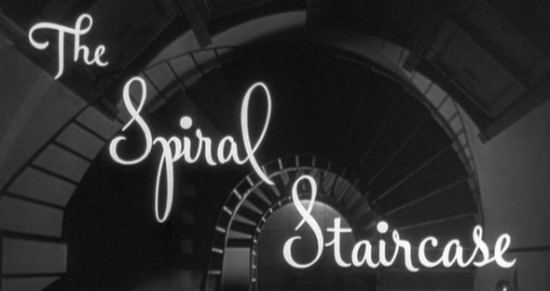 The film earned RKO a profit of $885,000.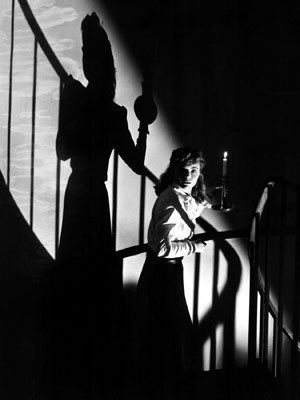 The Spiral Staircase was adapted as a half-hour radio play on the November 25, 1949 broadcast of Screen Director's Playhouse, starring Dorothy McGuire in her original role.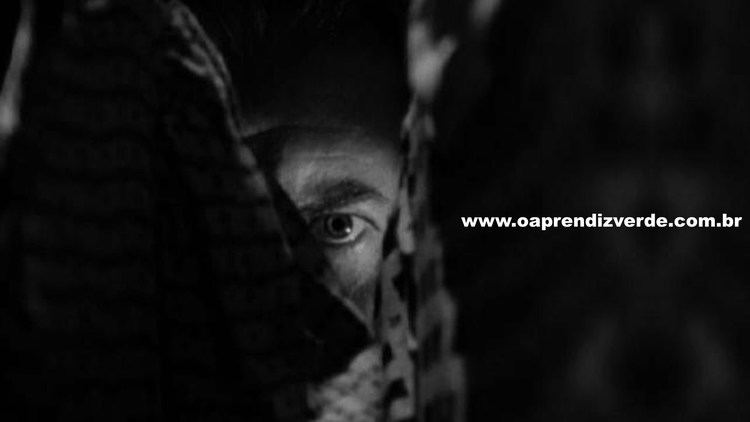 It was remade as a feature film in 1975 with Jacqueline Bisset, and again as a TV movie in 2000 with Nicollette Sheridan.