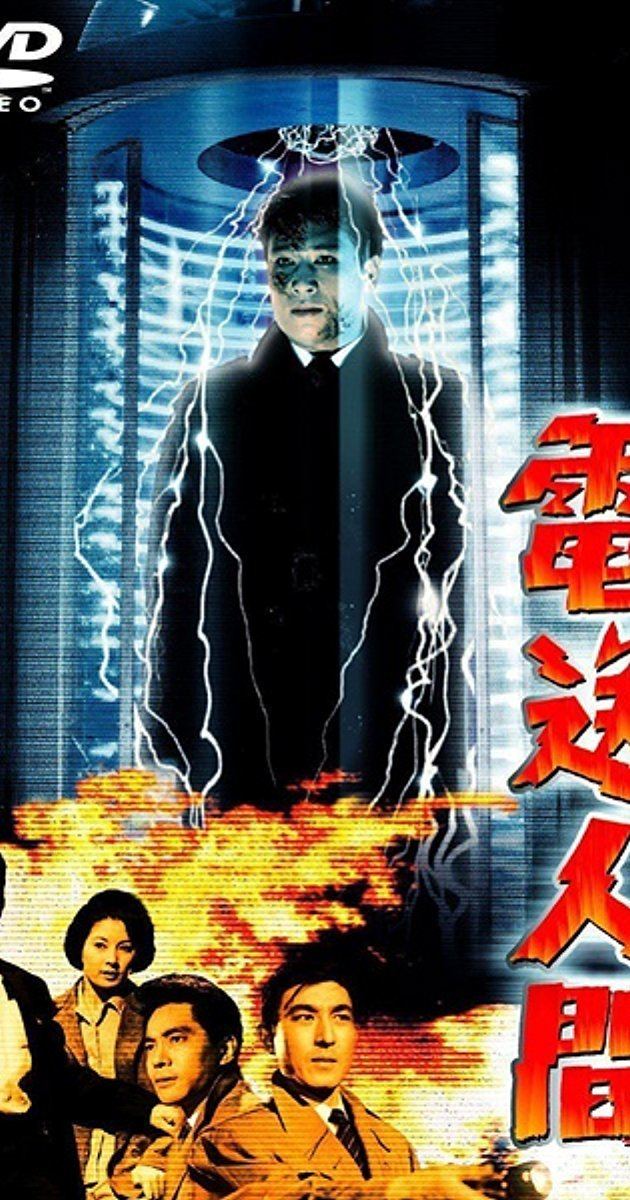 At an amusement park 'Cave of Horrors' spook show, a man is stabbed to death with a knife. Left behind at the crime scene are a gold-plated name tag, a note from an unknown source asking the victim to meet him there and a piece of Cryotron transistor wire.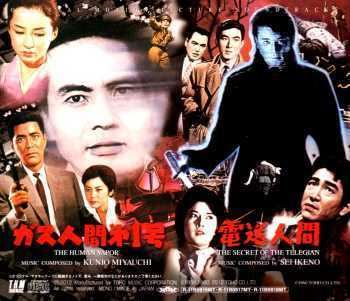 Reporter Kirioka (Koji Tsuruta), who has a background in science, Detective Kobayashi (Akihiko Hirata), a childhood friend of the reporter, and a slew of other police officers led by Captain Onosaki (Yoshio Tsuchiya) begin investigating... and end up involved with an even stranger case than they could have ever imagined. Clues lead them to the Military-Land Cabaret, a nightclub that serves drinks like "Hand Grenades" and "Missiles," has waitresses dressed in cute little sailor uniforms and a gold-painted dancer as the evening's entertainment. The club is owned by a man named Onishi (Seizaburo Kawazu), who is rumored to run an illegal narcotics smuggling ring out of his establishment and has a few dark secrets in his closet. Something that went down fourteen years earlier right as Japan was about ready to surrender to Allied Forces during WWII that's about to come back to haunt both him and the others who were involved.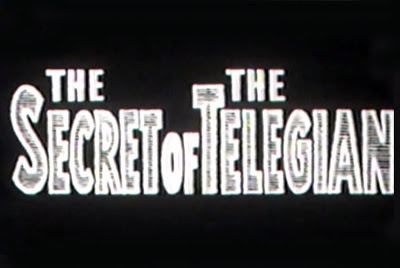 As it turns out, Onishi, along with the man found dead at the funhouse (a former sergeant) and two others; former intelligence agent Takashi and Construction Corp. foreman Taki (Sachio Sakai), were all military men 14 years earlier. They had been assigned to help protect scientist / electrical engineer Dr. Kajuro Nikki's (Takamaru Sasaki) top secret experiments in creating electronic weaponry. Instead, the men decided to throw out the doctor's experiment and fill the crates with stolen gold bars. The only opposition they faced was from Lance Corporal Tsudo (Tadao Nakamaru), who insisted the gold belonged to the people of his country. Onishi and the others stabbed Tsudo, shot Dr. Nikki and barely made it out of the cave before it's blown up with dynamite. They returned there a year later, only to discover that both men's corpses and the gold were missing.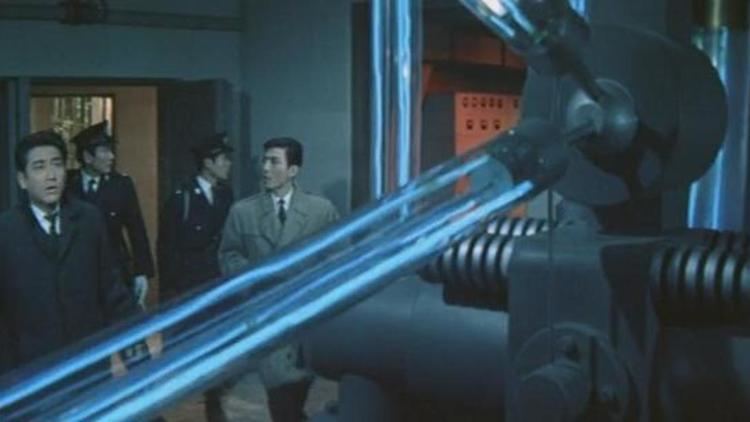 Both Tsudo (now using the alias Goro Nakamoto) and Nikki (confined to a wheelchair and missing both legs) live quietly in seclusion on a remote farm... located near an active volcano! Over the years, Nikki has perfected a transportation device capable of moving matter from one place to another in a matter of seconds. Unbeknownst to the good doctor, a (rightfully) bitter and vengeful Tsudo is secretly using his contraption to leap back and forth from his desired locations to get revenge on Onishi and the others; easily eluding the police in the process. Tsudo sends the gold dog tags as sort of a death sentence, sends audio tapes or notes to each of the men informing them when he plans on killing them and stabs each with a bayonet.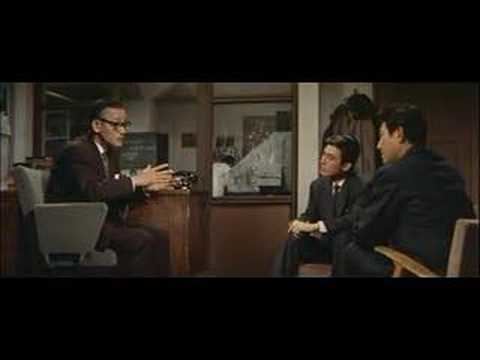 They trace Tsudo to a desolate farm, but can prove nothing. The police find Nikki there, and his machines, but still no proof. Tsudo disappears. Meanwhile, one of the gangsters, Taki, is killed while in police protection. The gangster leader, Onishi, hides in a remote coastal village, but Sudo somehow knew he would and has a transmitter machine delivered there. Tsudo appears and stabs Onishi with a bayonet.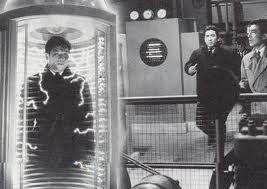 The police give chase. Tsudo makes it to his hidden transmitter and starts the process. However, back at the ranch, a nearby volcano erupts. The tremors damage the house, shutting down the receiver. Tsudo dissolves amid moans of agony into oblivion.
Koji Tsuruta as Kirioka
Yumi Shirakawa as Akiko
Yoshio Tsuchiya as the Detective
Tadao Nakamaru as Corporal Sudo/Goro Nakamoto
Akihiko Hirata as Detective Kobayashi
Seizaburou Kawazu as Onishi
Yoshifumi Tajima as Takashi
Eisei Amamoto
Ren Yamamoto
The Secret of the Telegian was released in Japan on April 10, 1960, in color and TohoScope. The film was released with English subtitles by Toho International with North American theatrical rights purchased by Herts-Lion International, who would later release the film directly to American television in pan-and-scan, black and white. The film was screened in Los Angeles for a trade screening on July 21, 1961.